I shouldn't have been surprised by the volume of responses to my last column on domestic violence and sexual abuse. They are obviously prevalent though we can only guess at the extent. Yet it takes a lot of courage for victims to speak out.
It isn't just the accompanying shame and misplaced guilt that is repressive; it is also the pain that resurfaces when those memories are dredged up. A generally stoic 75-year-old woman sobbed when she related her experience of decades ago.
Still, the feedback was unexpected, and distressing. People related their stories; revealing the depth of the scars, and the hauntings that have tormented them and their loved ones.
A woman wrote to say that her mother, who lived to be a centenarian, carried its trauma her entire life. A hundred years of pain, scrunched up inside that one body—and she never found a release.
Many pondered how the culture could be changed. There were advocates for teaching females to be strong and independent, elevating their sense of self-esteem, and encouraging them to value themselves. A few wondered how men could be taught from childhood to respect the women around them.
A couple of men said that because they had grown up in nurturing and harmonious households, the reality of such violent and dysfunctional environments was hard for them to grasp. It is true that we often consider the worlds we inhabit to represent the state of everyone else's existence. But there are several parallel worlds, many of which will never have a moment of intersection.
Even physical neighbours inhabit alternate universes, so to speak. It is entirely possible to live without ever once glimpsing these different worlds.
From my own admittedly unscientific observations, it seems that a lot of the behaviours stem from the conditioning ingrained by religion, schooling and family traditions.
An 80-year-old man said that when he was in primary school, he was often in trouble because he was considered a dunce. By the time he was 11, he believed it, and dropped out. Yet later on, when he entered a work environment that offered him training on the job, he shone.
He was not hard-headed. The method of teaching was the rigid learning-by-rote system, and children who did not respond well to the drilling were berated and beaten. And so, for his entire life, he carried the notion that he was a dunce, despite the evidence of his adulthood that contradicted it.
Sadly, this is still the general state of affairs, particularly in the primary schools where a substantial amount of damage is done, and I relate this simply to demonstrate the impact.
Most religions are founded on the premise that men are superior beings simply by dint of their gender. Female piety is to be expressed through obedience; male, by providing guidance and ensuring compliance.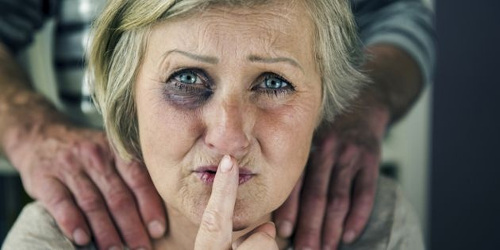 How many women submit to their abusive partners because they too believe that it is a man's right to punish them? 
We often inhabit these roles unconsciously and unquestioningly. And even as we find ourselves unhappily marked by their consequences, we tend to repeat negative behaviours.
For instance, two sons, both having witnessed their father beating their mother, had entirely different responses. The elder repeated it with his spouse; the younger would never resort to violence. He spent a great part of his adulthood counselling others, especially young people, on how to manage conflict with peaceful measures.
Oddly enough, the elder had exuded an extremely gentle nature, but was the one more visibly enraged by his father's violence. Everyone absorbs things differently. 
Genetics and environment may be major contributors to the personalities that develop, but there is always something remarkably individualistic that makes each person unique. It is why there cannot be any single right way to approach these troubling realities of our society.
I've come back to this because it has been troubling me deeply. Out of regard for people's privacy, I am not able to share all the miserable details I have heard, but they have been utterly disquieting and unforgettable.
I had written of the woman born in 1910, and had mistakenly said she was around 17 when she was married off. I was corrected. She had actually been 13, and her dying father wanted to see her in safe hands before he passed away.
I had wondered why it was her grandfather who was making the decisions, but assumed it was because he was the family patriarch.
Thirteen, a child herself when she entered her nightmare. The sad thing is that this is still not an uncommon age for marriage, and it is part of the reason when things get violent, the victims are indeed hapless.
I received an email too from Jihana Mottley, a third-year PhD student at the London School of Hygiene and Tropical Medicine. Her research is on understanding the effect of intergenerational trauma in T&T, and she is gathering information on the health effects of 'experiences like domestic abuse, displacement, criminal exposure and the debilitating effects of lockdown'.
Jihana, a Trinidadian, is seeking funding to finish the fieldwork for what seems a very relevant area of research. I mention it in the hope that someone can help. 
Domestic and sexual violence is a complex problem, with a mangrove of roots. How do we get down into that swamp?
Research will help because understanding is always the key.