The following is the third part of Wired868's look into the short but eventful tenure of the William Wallace-led Trinidad and Tobago Football Association (TTFA); and was done through a series of interviews, on condition of anonymity, with five persons from the United TTFA slate and/or employed elsewhere within the local body:
The first meeting of the Trinidad and Tobago Football Association (TTFA) Board under president William Wallace brought several thorny issues up for immediate review: the fate of Soca Warriors head coach Dennis Lawrence, controversial English coach Terry Fenwick, the radical organisational chart of new technical committee chairman Keith Look Loy, etc.
Few may have thought, beforehand, that the most divisive topic of the afternoon would be the hiring of Ramesh Ramdhan as general secretary.
In theory, the wording of the TTFA Constitution makes the appointment of a general secretary a straightforward piece of business.
Article 36(f): '[The TTFA Board] shall appoint or dismiss the general secretary on the proposal of the president'.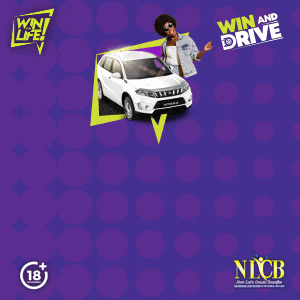 The word 'shall' remains a bugbear of Trinidad and Tobago Football Referees Association (TTFRA) vice-president Osmond Downer, one of the framers of the constitution.
Former president David John-Williams argued that shall meant the board was obliged to blindly accept the president's recommendation. Downer retorted that, if that was the constitution's wish, why bother to have the football president ask at all?
The spirit of the constitution, Downer insisted, was that the board could reject the president's choice of general secretary and was not merely a rubber stamp. Downer tried, unsuccessfully, to amend article 36(f) in 2019 but was told by the general membership that it was not a priority at the time.
Still, having run a campaign on transparency and collective decision-making, Wallace was expected to be a president who listened to his board—and boy did they have a lot to say when he proposed Ramdhan.
"Honestly, I am not very happy with the suggestion of Ramdhan," said one board member, as he referenced Ramdhan's past spell as Referees Department head. "He is the person who made the Referees Department the mess it is now! All Ramdhan did was sit in office and let other people cover his responsibilities!"
Remarkably, the speaker was Wallace's own first vice-president, Clynt Taylor.
In retrospect, Taylor's firm disapproval of Wallace's most important appointment—and the only selection within the president's remit, according to the constitution—spoke not only about the president's judgment, but also the poor communication within the United TTFA.
Taylor felt he had another reason to be wary of the would-be general secretary. Starved of information from their leader, Wallace's vice-presidents assumed that Ramdhan was responsible for the 'fraudulent' letter of support from the Junior Sammy Group of Companies—which almost derailed their electoral campaign in its infancy.

In fact, the controversial letter was introduced to the United TTFA by Fenwick. But Wallace kept that detail to himself. Just as today, seven months after the besieged football president attended the 2019 Fifa Club World Cup Championship in Qatar, even his United TTFA colleagues do not know the identity of the mysterious 'sponsor' who paid for his trip to Doha.
At that maiden board meeting on 14 December, though, Look Loy came to Wallace's rescue with a compromise.
"Failure in one aspect does not mean that Ramdhan will be a failure in this as well," said Look Loy, "and the president must have some leeway, unless there is tangible evidence of wrongdoing that you can point to… I propose we give [Ramdhan] a one-year contract; that way we can always come back and review his performance."
Despite expressed concerns by TTFRA president Joseph Taylor, interim Pro League chairman Brent Sancho and Southern FA president Richard Quan Chan about Ramdhan's 'work ethic', 'organisational skills', 'business acumen' and 'reliability', the board grudgingly agreed to back the appointment—on the proviso that it was for just one year.
Ramdhan's coronation was so unenthusiastic, in fact, that when it went to a vote: six members said 'yes', one still said 'no' and four abstained.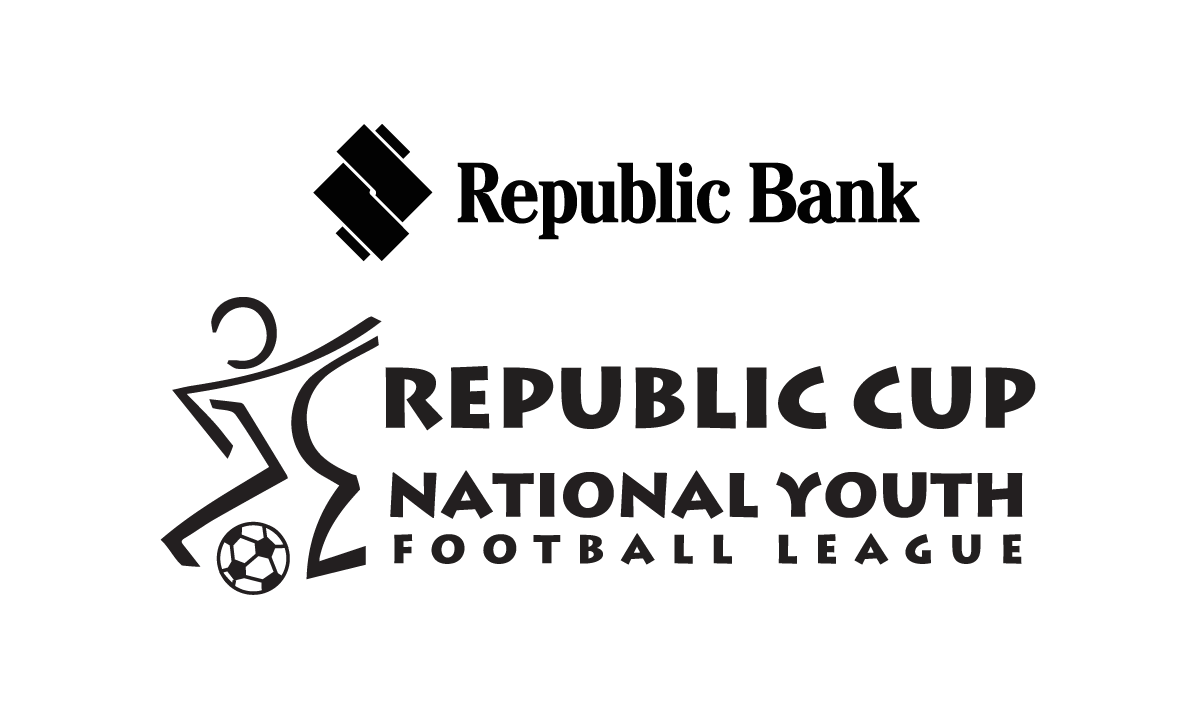 Wallace later claimed, after unilaterally deciding to give Ramdhan a two-year contract without informing his board or United TTFA colleagues, that he believed it was his right to do so according to the constitution.
It was a presumption he never shared with the board until after it was revealed by SportsMax.
Undoubtedly, Wallace and Ramdhan got off to a challenging start that largely was not of their making. Almost every day, a new creditor rang to speak to the football president.
Whatever shortcomings the TTFA president and general secretary might be accused of, a lack of inter-personal skills was not among them.
Creditors found an empathetic president and a general secretary who spoke with more reassuring authority than his predecessors. Likewise, the staff generally felt that, finally, a leadership was in place that cared for their wellbeing.
Look Loy favoured an immediate purge of elements of the TTFA staff—to supposedly be rid of 'DJW' spies and dead weight. Gary St Rose, the technical coordinator for the largely unsuccessful Elite Youth Programme, Tamara Thompson, an office worker and then fiancee of general secretary Camara David, and accountant Tyril Patrick topped the list. All were John-Williams appointees.
"Keith, no way that is happening," said Wallace, as he resisted his irate United TTFA colleague.
Almost from the start, there were a stream of leaks from the TTFA's office, inclusive of court matters and financial updates, which invariably surfaced in the press. Look Loy was not the only person who was concerned. But Wallace would not contemplate mass sackings.
"Listen Keith, I don't think we have anything to hide," Wallace insisted.
The TTFA office itself was a depressing array of cramped cubicles.
"Is this a call centre?" a visited Concacaf official once asked, tongue in cheek.
Taylor (C) was so appalled at the layout that he brought in a contractor, who produced a quote of TT$125,000 to redesign the office and stock room. The board agreed to the sum, once the money could be raised independently.
It was fair to say that there was a buzz about the place. Even when Fifa funding was late, Ramdhan found another 'mystery sponsor' to make a loan to the TTFA—so as to ensure that staff were paid for December, January and February.
But, facing a daunting workload, Wallace and Ramdhan were not quite as organised as they needed to be.
On Thursday 13 February 2020, the High Court froze the TTFA's bank accounts after Wallace and Ramdhan dithered in responding to a request for payment by former technical director Kendall Walkes.
Walkes did not ask twice.
"Why wait for us to get a garnishee order before you present us with an offer?" asked his attorney, Melissa Roberts-John.
Ramdhan arguably created an even bigger problem for the local football body with his response to a Fifa request for information.
On Monday 13 January, Véron Mosengo-Omba, Fifa chief member associations officer, emailed from Zurich:
'Dear general secretary, in light of the significant amount of outstanding debts the Trinidad and Tobago Football Association (TTFA) has had in the past with third party suppliers, the Fifa administration would like to follow up on the current status of those debts.
'It is important to highlight that assets financed by the Fifa Forward Programme cannot be, under any circumstances, mortgaged. The Fifa Member Associations Division is fully committed and available to support your member association in every necessary aspect in order to achieve a positive outcome.
'Yours sincerely.'
Ramdhan, a former World Cup referee, appeared to see Mosengo-Omba's letter as a challenge to his authority. The Zurich missive was 90 words long; the response from Couva was well over 600 words:
'Dear Mr Mosengo-Omba, I thank you for your mail of Monday 13 January. Your advice regarding the Home of Football (HOF) is duly noted. The new administration is fully aware of all the implications involved as we pursue the solutions to the problems we inherited. The significant debt you mentioned pose serious challenges for the TTFA and your offer to assist gives us hope.
'During the visit of the development manager (DM) last week, as we perused the financial records of the TTFA, we discovered that funds intended for other areas were diverted to the HOF project resulting in the failure of the TTFA to meet its day to day financial obligations.
'[…] The HOF project which is at the [centre] of this conversation was intended to bring an end to our financial woes which had plagued the TTFA for over a decade. It is now ironic that in 2020, it has become the source of our financial distress. A project which was opened with a lot of fanfare is now faced with issues which require additional funding to resolve.
'These issues vary from design and construction to safety and lack of the requisite approvals from agencies. This situation denies the TTFA the opportunity to benefit from such a significant investment.
'I know that you were a central figure during the construction phase of this project. I can also appreciate that the responsibility entrusted upon you in facilitating the process may have fallen outside the core area of competency required for such a project.
'It is now incumbent upon FIFA, given this experience, to review the processes employed in their Forward Project programs in order to avoid reoccurrences of this nature which can compromise FIFA. I am of the view that FIFA has indeed been compromised in this scenario.
'Having said that, based on what we have discovered during the recent visit of the DM and the assistant development manager (ADM) in the presence of the TTFA financial manager, the manner in which that project was being managed, should have raised red flags.
'Given the revelations, it is curious and even suspicious, that the project continued uninterrupted. This has attracted speculation from several quarters of the society which has the potential of further damaging our already tainted image both locally and abroad.
'A cursory glance of the paper trail suggests that there was a lack of proper oversight. The president of the TTFA appears to have been the project manager, the contractor as well as the purchaser. The current administration is in the process of engaging a quantity surveyor with a view to achieving two objectives.
'The first objective is to produce a professional report and make public the findings so as to avoid speculation of vindictiveness on the part of the current administration. The second objective, which is of paramount importance, is to address all the issues with a view to resolving them and operationalise the building.
'As we peruse the financial records of the TTFA, our preliminary findings suggest a lack of financial prudence on the part of the last administration. As a consequence, we have taken a decision to engage a forensic auditor to determine if any financial impropriety occurred as we are not prepared to carry that burden forward as we seek to reshape the association.
'Yours sincerely.'
In essence, Ramdhan, less than a month in office at Couva, was informing Mosengo-Ombo of a supposed lack of competence for his Fifa portfolio and suggesting that the world governing body might be culpable in a financial scandal, which the TTFA administration had every intention of unearthing with the help of a forensic auditor.
Before he hit 'send', Ramdhan passed his draft email to Wallace.
"Are you sure you want to send that?" asked Wallace, with a nervous giggle.
"Of course," Ramdhan replied.
"Okay," said Wallace. "Go ahead."
A day later, it occurred to Ramdhan that he had not answered Mosengo-Omba's query  at all. So he dispatched a second letter:
'Consequent to my previous letter of 22 January, I wish to further advise that Fifa Forward funding will not be used to satisfy any third party debts. It is our stated objective to use funds intended for development in those specific areas. We intend to avoid the pitfalls of the past where moneys were used contrary to purpose.
'The current administration has a plan to deal with the debts inherited and we intend to meet and discuss this with our creditors… We have already signed a memorandum of understanding with a foreign company for a project in Trinidad that would factor in a debt of TT$50 million incorporated in the overall cost of the project to satisfy the debt.
'[…] I do hope that this information will serve to address any concerns which Fifa may have and bring some level of comfort as I can discern some unease about our debt situation.
'Rest assured we are up to the task of rebuilding our administration and restoring our image and look forward to cooperating with Fifa to achieve our collective objectives.'
Mosengo-Omba, a longtime friend and former university classmate of Fifa president Gianni Infantino, did not respond to either of Ramdhan's letters. And, five months later, the global body still has not wired the Fifa Forward money to Trinidad.
Fifa secretary general Fatma Samoura would later announce that not a cent would go to the twin island republic, until the governing body was satisfied that the Wallace-led administration could not access it.
In January, though, Wallace had no reason to believe that Fifa's delay in sending funding due to TTFA was anything more than an administrative hiccup.
In February, Fifa announced a fact-finding mission to Trinidad to look into its financial issues. The contingent comprised of: Fifa finance coordinator Mehmet Dirlik, Concacaf finance manager Alejandro Kesende, Concacaf finance department Dally Fuentes and Valeria Yepes, an independent auditor.
On the TTFA's side was newly recruited finance committee head Kendall Tull and auditor Robert Reis.
Tull, a consultant with decades of financial management and audit experience, earned universal praise from TTFA Board members for his presentations on fiducial responsibility; and had already begun the process of 'governance reform' within the TTFA when the Fifa/Concacaf mission visited.
"This is the first time I have ever come here and found someone who can speak my language," Kesende told Tull, as they discussed the body's financial issues.
There were problems, of course. But, for once, the TTFA not only identified the shortcomings but appeared to have the know-how to address them.
The quality of Tull's guidance would count for little if the Wallace-led administration was unwilling to take it, though. The finance committee head discovered, among other things, that Wallace's predecessor, John-Williams, collectively deducted roughly TT$4 million from employees—over a two-year period—for NIS, PAYE and health surcharge. But the money was never paid to the relevant state bodies.
Wallace and Ramdhan, who were keen to show supporters what they were up to in their first 100 days at the job, immediately announced that they would make the findings public.
"Please, don't do that yet," said Tull. "I don't have any difficulty with you saying what the current state of the TTFA is, but give us the chance to engage the authorities and see how we can work it out first."
"Well, remember we campaigned on a platform of transparency," said Wallace. "So we owe it to our members to explain the true situation…"
"At least give us time to fix it first," said Tull. "And then you can say: 'we found this, and we fixed it by doing A, B and C'… If we go public now, it could be harder to fix things…"
A Fifa official in the region allegedly also sent advice to Ramdhan, which warned against adverse publicity that might involve the governing body.
"If there are any issues with the Home of Football, Fifa wants you to inform them first," he said, "and then there will be a discussion with them before anything goes to the public…"
The United TTFA, in one of their weekly 'management meetings', rejected the advice.
"We are accountable to our members—not to Fifa," said Wallace. "We don't want to look like we are helping to cover up things, because then people would have something to hold against us, based on our campaign promises to be transparent…"
Wallace got board approval to speak out, which he did in a 50-minute press conference at the Queen's Park Oval on Wednesday 4 March.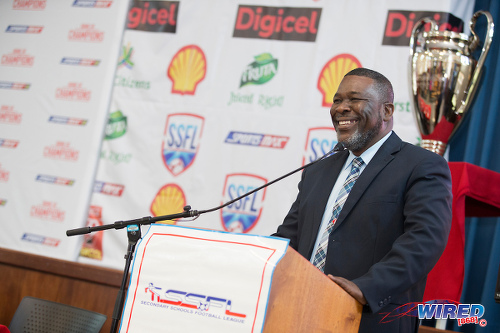 "I am not here to cast aspersions on anyone's character," he told the media. "I am not here to blame anyone for anything. I am not here to say anyone did anything.
"All I am saying to you, these are the facts as discovered…"
Within days, a BIR representative called the TTFA office. They wanted to do an audit. Fifa did not make a sound though—not yet, anyway.
By then, Trinidad and Tobago were well into the knockout round of the Concacaf Women's Under-20 Championship in the Dominican Republic.
In their last two tilts at the competition, the Women Soca Warriors finished bottom of their group. Under coach Richard Hood and in Look Loy's new technical set-up, they defeated St Kitts and Nevis and Puerto Rico en route to the quarterfinals—where they lost to the eventual tournament runners-up, Mexico.
Hood did have some luck. St Kitts and Nevis, who eliminated T&T's Women's Senior Team in the 2020 Olympic qualifying series, were not at full strength for the youth tournament—after prioritising the adult competition. And their triumph over Puerto Rico came via kicks from the penalty mark.
Still, after the startling decline of Trinidad and Tobago's football fortunes under DJW, it seemed like a step in the right direction.
Team captain and Carapichaima East Secondary student Afiyah Cornwall led all scorers at one point too and looked to be a star in the making. There was pride in the 'red, white and black' again.
Look Loy's technical organisational chart, which was approved by the board, took authority over national teams away from the technical director and placed it within the jurisdiction of the committee—that he ran.
La Foucade initially agreed to the reduced rule. But, once he got the job, began agitating for more power.
However, the biggest problem was posed by Fenwick, who clearly had no time for either Look Loy or his committee.
Look Loy gave all national head coaches deadlines to present technical, tactical and training programmes for their respective teams. They had until the end of January.
It was March; and yet Fenwick had still sent nothing—although he was appointed at least three weeks before anyone else.
Look Loy phoned each of the technical committee members.
"I don't want it to seem as if I, Keith Look Loy, is asking," he said. "I want to know if the committee is going to ask Mr Fenwick to come to a meeting and explain what is happening with his report…"
Fenwick accepted the technical committee's offer to meet, face to face. La Foucade would be there as well.
And it was going to be seismic.
Editor's Note: Click HERE to read the fourth and final part of the Inside United TTFA series.