I'm trying to outline the philosophies that shaped the way three outstanding captains approached leadership: Richie Benaud, Michael Brearley and now, Sir Frank Worrell.
Born in 1924, dead at 42 in 1967, Sir Frank was an outstanding citizen of the West Indies, whose stature transcended cricket.
He began his international career in the 1940s, forming the nucleus of a team involving Everton Weekes and Clyde Walcott—the three Ws—and eventually in 1960, he was named captain of the West Indies team for the famous 1960-61 tour of Australia.
He led for three Test series: 15 matches against Australia, India and England, winning nine, losing three, drawing two and tying that historic Brisbane one. If you want to put a statistical finger on that, he had a 60 per cent win record, as compared with Clive Lloyd's 48.6 per cent and Viv Richards' 54 per cent.
In those short four years, he did much to alter the international game and the way players saw it and themselves; but much of the backroom work was done in the 15 years before he was actually named captain.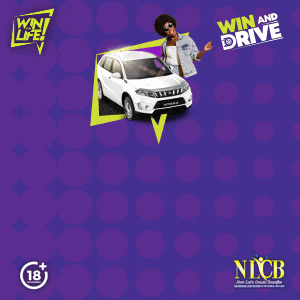 Here is CLR James on Worrell from his essay in the 1970 book, 'Cricket: The Great Captains', edited by John Arlott:
"I was amazed to find that his main judgement of an individual player was whether he was a good team-man or not. It seemed that he worked on the principle that if a man was a good team-man, it brought the best out of him as an individual player."
Worrell was an exceptional manager; he led by example, and he infused his sense of justice, equity and equality on his teammates—insisting on fair play, on and off the field.
During the fifties, especially the 1951–52 tour of Australia, player relations were abysmal. Roy Marshall, an upcoming Barbadian batting star, complained that although John Goddard was a popular captain, 'inter-island disputes' affected the team's performance, and that 'one of the correspondents travelling with the team cabled back to the West Indies that our downfall had been caused by racial feelings between the white and the black West Indians in the party'.
"[As the son of a wealthy white planter], I suppose I did grow up with slight racialist feelings," he wrote, in his autobiography: 'Test Outcast'. "I lost all such feelings and impressions when going on tour—and the man I have to thank most for this was Frank Worrell.
"When I started touring I was only nineteen and Frank was six or seven years older. He had already travelled fairly extensively and knew the way of the world. He held no such views.
"To him every man was entitled to equal consideration, whatever the colour of his skin. Being around with Frank and seeing how he treated everybody, you could not help but come to the same conclusion."
He believed that there was no team, referring to them as a 'party' made up of 'a group of people who each represented their islands and could not forget their background, even when they were labelled together under one title'.
"It took that wonderful man, Sir Frank Worrell, to persuade the individual members to forget their differences and play as a complete team during the late '50s and early '60s," he wrote.
Wes Hall, the Barbadian fast bowler, praised Worrell's nurturing qualities in his autobiography, 'Pace Like Fire'.
"Even when Gerry Alexander was skipper it was Frank who solved every player's problem, negotiated his league contract and advised on his play."
Hall wrote that the combined leadership of Berkeley Gaskin (manager) and Worrell created a family atmosphere in the team: "They nourished, and coaxed, and sweated until they achieved their ambition—an atmosphere where there was absolutely no need for disciplinary action. No one would dream of letting them down."
Worrell also fostered a mentoring programme by dismantling the practice of senior players remaining aloof from the newcomers, by making them share rooms.
"Normally junior members of any touring party automatically refrain from mixing with the experienced Test players, partly because they are overawed by them, but Worrell and Gaskin wiped away this distinction," wrote Hall.
In Ernest Eytle's biography of him, Worrell himself wrote of the approach to the 1960-61 Test series in Australia.
"We decided on our Australian tour that after the experience of 1957 there should be a rota in which each player was given a fair crack of the whip. We were influenced by the belief that each individual selected to represent the West Indies was a potential Test player, and there was no reason to establish a first team within the team for what were considered important matches, thereby giving the less experienced players an inferiority complex."
This was the policy in Australia, and selection evolved as the games progressed.
"The Test teams were selected on form throughout the tour and the results were gratifying, and I am sure the factor responsible for this was that the chaps all realized that they were having a fair crack. The tour ended on a very happy note.
"[…] Our players were living in absolute harmony no matter what islands they came from, something we had never experienced before."
Editor's Note: This column is the third in a five part series on cricket captaincy that was first published in the Trinidad Express newspaper. Wired868 will publish part four on Sunday 12 July.