A case of racially-charged 'offensive behaviour' filed by TV6 journalist Kejan Haynes against then Progressive Empowerment Party (PEP) political leader Phillip Edward Alexander will be referred to a Tribunal for adjudication, after the Equal Opportunity Commission (EOC) rejected Alexander's defence and a conciliatory meeting between the two parties failed to arrive at a satisfactory conclusion.
A report on the matter, which was lodged by Haynes on 2 July 2018 through attorney Dr Emir Crowne, was issued yesterday by the EOC panel of Lynette Seebaran-Suite (chairperson), Dr Beverly Ann-Marie Beckles (vice-chairperson), Dr Emanuel Hosein (commissioner), Eric Colin Cowie (commissioner) and James Chin Chuck (commissioner).
The Equal Opportunity Tribunal is mandated to 'hear and adjudicate on unresolved complaints referred to it by the Commission' and is described by the relevant Act as: 'a superior court of record […] vested with all powers inherent in such a court, in addition to the jurisdiction and powers conferred on it by the Act'.
The complaint centres on a Facebook post made by Alexander, which referred to Haynes as: '[a] half pint house negro, bent over backwards to sell your brothers and sisters for a few pieces of silver and a pat on the head from Sabga'.
Alexander, described by the EOC as 'a well-known social activist as well as an accomplished communications specialist', ended his post with the words: 'sit dog sit'.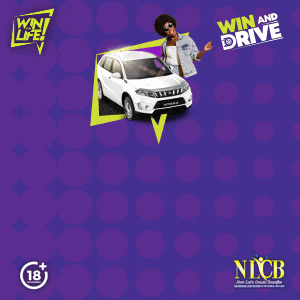 When asked by the EOC to respond to Haynes' assertion that the phrases were 'utterly offensive, insulting and humiliating' and to explain what he meant by 'half pint house negro', Alexander, through his legal representatives, said 'the term was used in a colloquial manner and that [he] at the time of making such comment was oblivious as to the [Haynes'] race'.
Alexander claimed in his own defence that he did not know Haynes was of predominantly African heritage when he used a derogatory slur for people of his race, although the PEP leader had previously been interviewed by Haynes on the TV Morning Show.
"[Haynes] provided a print-out of a video-still that bore the date stamp 20th October 2016 which showed him interviewing [Alexander]," stated the EOC report. "Thus, the complainant finds it difficult to believe that the respondent was ignorant to the fact of his race, and stated that, unlike the other protected grounds under the EOA, race is not one that is easily concealable."
Alexander, through his legal representatives, also maintained that his statements 'were in no way intended to offend, insult, humiliate or intimidate [Haynes] and was further not written on the basis of the complainant's race, ethnicity and/or origin'.
By way of rebuttal, Haynes pointed to a second Facebook post by Alexander in which he stated: "I wanted to insult that son of a bitch and leave him insulted, [their emphasis] but failed to take into account that some others looking on might not understand the context or the circumstances and take it the wrong way…
"I continue to hold the original attacker and all who misuse public media for their own personal gain in contempt and want nothing to do with any of them at any time and no, this retraction is not for him or them, but for the wider population and my followers who do not deserve to become collateral damage in this war."
Haynes suggested that, as a leader of a political party, Alexander's words are 'read across a wide cross-section of society' and 'have the potential to incite racial hatred'. He also asserted that the derogatory terms used by Alexander were 'almost by definition intended to incite the population for one reason or another'.
Alexander, for his part, said his statement were retaliation for perceived criticism of him and his supporter by Haynes. However, he insisted that his comment 'was directed at [Haynes] alone and his intention was not to incite racial hatred'.
Alexander said he has not issued a public apology or retraction for his comments since, in his opinion, 'the attack originated from the complainant'.
The matter, once Haynes agrees, will be heard next by the Equal Opportunity Tribunal. Click HERE to read full EOC report.