Pleasantville Secondary and Signal Hill Secondary will meet in a Secondary Schools Football League (SSFL) national final for the fourth consecutive time on Wednesday, as the two schools cruised to comprehensive victories today in the Girls National Intercol semifinal round.
'P-ville', the defending Girls National Intercol champs, routed Five Rivers Secondary 8-0 at the Mannie Ramjohn Stadium in Marabella while Signal Hill spanked Carapichaima East Secondary 8-1 at the Plymouth Recreation Ground.
There will be little to choose from between the two outfits when they clash from 2.30pm on Wednesday at the Ato Boldon Stadium in Couva. Their contest precedes the Boys National Intercol final between Presentation College (San Fernando) and San Juan North Secondary from 4.30pm.
In 2018, Pleasantville took both national titles with 2-0 and 3-0 triumphs over Signal Hill in the Big Five and National Intercol finals respectively. But the Tobago outfit flipped the script this season with a 1-0 win over P-ville in the Big Five final in Plymouth.
Striker Celine Loraine got the lone item in the Big Five contest and she got a double against Carapichaima East today, while Tiah Crichlow struck three times and Dilleasia Nicholson, Jelese Alexander and Aaliyah Alvarez chipped in with one goal apiece.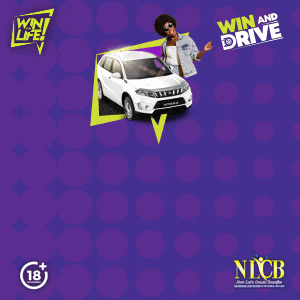 In Marabella today, Pleasantville captain Latifha Pascall led the way against Five Rivers as she scored twice from midfield and was generously—but erroneously—credited with a third, as her right side cross was diverted past opposing custodian Ximaron Daniel by a Five Rivers defender.
[sports-match template="logos" match="58194″]
Daniel would want to forget Pleasantville's third goal, as she inexplicably dropped a Pascall cross which was rammed home by alert flanker Kurshell Allen. But the Five Rivers goalkeeper did little wrong otherwise and, with the support of feisty utility player Kayla Baboolal, helped prevent Pleasantville from getting to double figures.
It was not nearly enough to avoid a lopsided score, of course.
Five Rivers, coached by Desiree Sargeant and with barely recognisable shirt numbers, could not match the organisation and ball handling skills of the Joel Maloney-coached Pleasantville team.
Flanker Kayla Mallard dominated one flank while the Pascall sisters—Latifha and Aaliyah—and Chrissy Mitchell were too good in middle earth.
And Pleasantville star Alexcia Ali? Once more, the slender number nine was a cut above her opponents as she flitted about the field, a cocktail of flicks and turns that confuffled her enthusiastic but outmatched Five Rivers opponents.
Somehow, Daniel managed to restrict her to just one goal. But when Ali outfoxed Baboolal and was rewarded with a penalty in the 60th minute, only to allow Pleasantville goalkeeper Akyla Walcott to jog the length of the ground to take the kick… Well, there was never going to be any returning from that for the East Zone champions.
A much sterner test awaits P-ville on Wednesday.

(Teams)
Five Rivers Secondary (4-2-1-3): 30.Ximaron Daniel (GK); 12.Maya Blanc (captain), 11.Kayla Baboolal, 6.Missy Lambert, 2.Leona Hernandez, 5.Eve Jones, 8.Makeba Morang, 15.Tyrese Cotton, 7.Shania Jordan, 17.Nnena Durant, 9.Janella Walcott.
Substitutes: 13.Selena Hernandez, 20.Nikole Alleyne, 3.Letishea Morang, 14.Melanie Bonev.
Coach: Desiree Sergeant
Pleasantville Secondary (4-3-3): 1.Akyla Walcott (GK); 17.Alayna Gunness, 8.Tsai-Anne Fernandez, 11.Kayla Garcia, 2.Dalisha Brathwaite; 9.Alexcia Ali, 24.Chrissy Mitchell, 7.Latifha Pascall (captain) (19.Kimberly Stewart 77); 12.Kayla Mallard (16.Celine Hypolite 70), 10.Aaliyah Pascall (3.Terrisha Meade 82), 15.Kurshell Allen.
Unused substitutes: 4.Zahara Mitchell, 13.Amelia Thomas, 14.Tayeanne Wyile, 22.Jerica Braxton.
Coach: Joel Maloney
2019 Intercol Semifinal results
(Sunday 1 December)
Five Rivers Secondary 0, Pleasantville Secondary 8 (Aaliyah Pascall 16, OG 38, Kurshell Allen 42, Latifha Pascall 48, 65, Alexcia Ali 56, Akyla Walcott 61 pen, Chrissy Mitchell 76) at Mannie Ramjohn Stadium;
Signal Hill Secondary 8 (Tiah Crichlow [3], Celine Loraine [2], Dilleasia Nicholson, Jelese Alexander, Aaliyah Alvarez), Carapichaima East Secondary 1 at Plymouth.