On a dramatic closing day of the 2019 SSFL Big 5 competition, Arima North Secondary won 1-0 yet left the field in tears while the defeated Moruga Secondary danced around the pitch. Call it the 'Arima Old Road Paradox'.
The difference between first and fourth place on the standings was one point and goal difference; and the host team were the odd ones out. The 'Dial Dynamos' simply left it too late to find form and could not pip Chaguanas North Secondary to the crucial third promotion spot for the Premier Division.
Chaguanas North edged Fatima College 1-0 in Edinburgh 500—thanks to a brilliant Drei Guisseppi freekick—and will join Moruga and Fatima upstairs. For Arima North and cellar placed Signal Hill Secondary, it is back to the Championship Division to attempt the climb all over again in 2020.
Moruga had not lost a game in regulation time whole season—they lost on penalty kicks to Premier outfit, Pleasantville Secondary, in the South Zone Intercol quarterfinal round. But when defeat did come for the southerners, it did not feel as bad as they might have feared as it was not enough to deny them the Big 5 trophy to go along with a ticket to the SSFL top flight.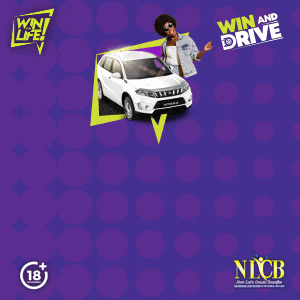 "Well today wasn't one of our better games—it was one of our poorer games," Moruga coach Kempton Duval told Wired868. "Arima had a great game but we're thankful for our season."
Arima North's triumph yesterday was a hollow one as far as head coach Wayne Sheppard was concerned.
[sports-match template="logos" match="57930″]
"We could look at the fact that we are the only team to have beaten Moruga for the year—whether Premier or Championship team," said Sheppard. "But is scant consolation. At the end of the day we know we were good enough to finish in the top three in this competition but the final [standings] doesn't say that.
"If before a ball was kicked this season, someone said Arima would be in this position; very few would have given us a chance [to get here]. Maybe in a couple days I would take the positives out of it but right now it is scant consolation."
At kick off, Moruga and Fatima had seven points each with the former team enjoying a better goal difference. And Chaguanas North (-1 goal difference), Arima North (-3) and Signal Hill (-6) were all on three points.
Any hope the Dial Dynamos might have had about facing a Moruga team that had taken their feet off the gas were dispelled before kick off. And one suspected there were some empty streets in south Trinidad as supporters streamed into the venue with matching tee-shirts and drums.
"This year, the entire community supported the team more than usual from the first game to the last," said Duval, "and that contributed to plenty of our performances this season. Sometimes we were out of it and the supporters would spur us on…"
Arima North did not appear fazed by the hoopla and started the stronger of the two teams. Twice within the opening eight minutes, Moruga goalkeeper Tishawn Ragoo had to be quick off his line to deny opposing flanker Daniel Warner and forward Khalil Francis while Warner headed just wide off a Jayden Moore corner kick during that same period.
Moruga might have gone ahead with their first chance of the game, as winger Tyrique Lucas hit the bar in the 17th minute off a left side Jeremiah John cross. But the pattern of play was not broken and the host team eventually opened the scoring in the 20th minute.
Warner stole the ball from opposing left back and released Francis who prodded past Ragoo to put the Dynamos ahead.
Moruga supporters were defiant.
"Ram a goal in dey goal hole! Ram a goal!" they sang.
Yet, Arima North should have had a second in the dying seconds of the first half as playmaker Jesus De Lecia glided past opposing stopper Dwight Douglas only to hit inches wide at the far post.
It was not until the 50th minute that Moruga captain Matthew Lee Cummings, a clever, tenacious little terrier, registered the visitors' first meaningful attempt on target; and, even then, it was a regulation take for opposing custodian Kedhar Williams.
Already in control, home supporters might have sensed blood in the water when referee Keilon Bacchus showed Moruga defender Omari Khan a straight red card for a foul on Francis during an Arima counter attack.
Instead, Moruga's best period of the match followed as impressive right back Jeremy Steeling forced an impressive save from Williams with a long distance free kick in the 60th minute. And Cummings just missed the far corner with an angled drive, after giving Arima right back Dorian Jeffrey the slip in the 61st minute.
By then, news had filtered through the grounds that Chaguanas North were ahead 1-0, which had a curious impact on the game.
Arima North realised that one goal was not enough and started to commit bodies forward. Yet Moruga, desperate to reward their supporters with a trophy, were hellbent on drawing level rather than damage limitation.
The ambitions of either team led to a cracking game for the neutral supporters but a nerve-wracking affair for anyone emotionally invested in the outcome.
De Lecia and Warner carved open the Moruga back line with successive one-twos in the 76th minute, only for De Lecia to hit wide again. And, in the 88th minute, Moruga went down to nine players as Douglas was ejected for stopping a De Lecia header with his hand, only for Ragoo to save the subsequent penalty kick from Arima captain Caleb Morris.
Assistant referee Roger Smith flagged and claimed that Ragoo moved improperly off his line. Bacchus overruled him and did not authorise a retake. It was pandemonium.
Still, there would be more chances in the game.
Three minutes into stoppage time, De Lecia squared to Francis with the goalmouth gaping ahead of him. But the forward could not keep his composure and spliced his effort wide. And that was that.
Arima North remained two goals shy of Chaguanas' goal differential.
It was another miserable end to the year for Sheppard, who was relegated with Fatima last season and turned down another Premier Division coaching opportunity to take up the Arima project.
"The Arima job appealed to me because even when I was coaching Fatima I wondered why Arima—which was a power when I played—were not back upstairs," said Sheppard. "It was an opportunity to do something which nobody has done for a while. Ultimately we fell short but hopefully after we take some time to recharge I can sit with my staff and discuss what are the plans to go forward."
Sheppard might have cast envious glances towards the sizeable Moruga support base and accompanying rhythm section, which made the team from deep south at home in Arima.
"Unfortunately, Arima doesn't have the support it should have—both internally from the staff and externally from the supporters of the Arima area," he said. "I think a lot of people are waiting for us to go upstairs to support in full; and we need the support now.
"It was difficult this year not getting the corporate support. Many promises were made but very few were kept."
Sheppard congratulated Moruga on securing the Big 5 title and offered best wishes to the promoted teams. But there was a parting shot for Fatima from the former alumni and school coach.
"Going into the game today, we were confident that we could beat Moruga," he said, "and having played Fatima and Chaguanas North [already in the Big 5], I felt certain that Fatima could beat Chaguanas North. But it seems Fatima's real trophy was beating any team that I coach, more so than winning a national title."
There was no doubting what the Big 5 title meant to Moruga, as players and supporters danced on Arima Old Road. Duval said his squad dedicated this season to former school player Christon 'Ding' Guevarro, who died in a vehicular accident earlier this year. Now, they have created history.
"We are looking forward to the 2020 season and the Moruga community is looking forward to it also," said Duval. "Everybody is talking about it on the streets and there is a real buzz. Teams like St Anthony's College will be coming to Moruga. We can't wait!"
(Teams)
Arima North Secondary (4-2-3-1): 31.Kedhar Williams (GK); 2.Dorian Jeffrey, 4.Caleb Morris (captain), 3.Christopher Bartholomew (18.Ronaldo Rogers 84), 5.Lesean Greene; 6.Stephen Moore, 12.Nicholas Franklyn (16.Justin Modeste 84); 7.Daniel Warner, 10.Jesus De Lecia, 8.Jayden Moore; 9.Khalil Francis.
Unused substitutes: 30.Isaiah Diaz (GK), 11.Gebre Gomez, 13.Keyel James, 14.Sanjay Ackool, 20.Emmanuel Hunte.
Coach: Wayne Sheppard
Moruga Secondary (4-4-2): 1.Tishawn Ragoo (GK); 8.Jeremy Steeling, 4.Kaylon Ayers, 3.Dwight Douglas [Red card], 6.Omari Khan [Red card]; 15.Tyrique Lucas, 14.Kevin Steeling, 11.Matthew Lee Cummings (captain), 10.Jeremiah John; 9.Joshua Kesney, 11.Mont Zion Bain.
Unused substitutes: 2.Johnathan Edwards, 5.Elel Edwards, 13.Molique Friday, 17.Devin Arrindel, 18.Tyrel Thompson.
Coach: Kempton Duval
Referee: Keilon Bacchus
SSFL Big Five results
(Saturday 23 November)
Arima North 1 (Khalil Francis 20), Moruga Secondary 0 at Arima Old Road;
Chaguanas North 1 (Drei Guisseppi), Fatima College 0 at Edinburgh 500;
Signal Hill are on a bye.