Title-chasing Carapichaima East dropped points against San Juan North with a goalless result in Saturday Secondary School Football League (SSFL) action in Carapichaima but maintain their unbeaten start to the season.
Defending champions, Naparima College, Presentation College San Fernando and East Mucurapo Secondary were made to work for their respective 1-0 wins over Speyside, Pleasantville and Malick Secondary.
Meanwhile, the other member of the chasing pack, St Anthony's College, mauled St Mary's College 7-0 to keep pace with the rest and did their goal difference no harm as well. It is the second match in four days that the 'Saints' have shipped seven. New head coach, Kerry Jameson, must be thinking about life in the Championship next season at this point.
A reinvigorated QRC defeated the other cellar-placed team, Trinity College Moka, by 4-3 at home, with both National U-15 ace Nathaniel James and Jaheim Granderson on the scoresheet for the second time in a week.
In central, though, the nil-nil scoreline belied an interesting game. The match ebbed and flowed, each team enjoying clear-cut chances that just lacked the final finishing touch.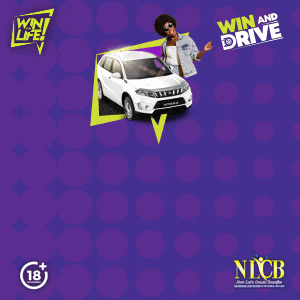 Seven days ago, San Juan North were flirting with relegation after Presentation condemned them to their fourth loss in seven games. However, they resurrected their season with a 7-0 hammering of the underwhelming St Mary's in mid-week and earned a worthy point from the high-flying 'Caps'.
What a difference a week makes!
The boys from San Juan welcomed backed talismanic captain Ronaldo Boyce from injury and, try as he might to unpick the hosts' backline, central defensive pairing Jaron Pascall and opposing skipper Brandon St Clair showed that they can tussle with the best in this league.
"Our centre backs are the best centre backs in this league, and there is nobody yet to convince me otherwise," exclaimed a proud Nicholas Gopaul, Carapichaima head coach, after the match.
"Jaron Pascall is a national [player] and I feel that Brandon [St Clair] should be a national as well. Those centre backs are amazing.
"Yes goals have scored on us this season but to be quite honest with ya, it's not just the way they defend but it's the way they communicate with the team and sometimes when we under pressure. That is when you really see how those guys operate."
Gopaul's assertions were spot on too, and having only conceded nine goals so far this term—the fourth best record in the league—the pair proved to be a tricky nut to crack for the physically imposing Boyce and company.
In the sweltering heat of the first half, San Juan North unfurled a barrage of set piece weapons on Caps. Long throws and corners were the tools of choice, and they almost paid dividends early on.

In the 13th minute, a long throw came in, inducing a scramble in the Carapichaima penalty area. Suddenly, out of the huddle of frantic bodies, a San Juan attacker swiveled and struck the ball towards goal with an acrobatic kick that had Caps custodian Terell Leacock scrambling low to his right.
After the initial save, the ball squirmed out to the boot of Boyce, but Leacock and his recovering defenders did just enough to deny the marksman the opening goal.
San Juan North head coach, Jerry Moe, insisted that Boyce was now raring to go after recovering from a shoulder injury, and he hoped that the goals would follow soon too.
"I won't play a player if he is not 100%. I don't need to win that badly, to risk a kid's future, so if he is not 100%, I won't play him," insisted Moe.
"At the start we were inconsistent but not because we were losing we were doing everything wrong. We just wasn't scoring […] defensively we was always tight and solid. We just wasn't scoring our chances. We focused on that a little more and hopefully going forward we just start scoring goals and going as high up the table as possible."
Moe was almost made to pay for his team's early miss soon after, though, as the crafty Josiah King weaved his way down the left for Caps and crossed to Isaiah Samuel whose header went just wide.
As the half wore, both teams ignored their midfields, using direct long balls as the main strategy on a rugged and difficult surface.
One piercing direct ball resulted in Christon Mitchell's cross-cum-shot agonizingly firing across the face of goal before a bit of Boyce magic opened the door for the opening goal just before the half.
Relishing the target man role, Boyce dribbled beyond two defenders before poking a pass to the free Isaiah Chase on the left. Chase eyes lit up and, as he sized up his shot, Caps' Malik Robinson flung his frame to produce an excellent sliding block worthy of any lower-league English player.
"San Juan, eat dem!" shouted one animated supporter, but the east boys appeared to be toying with their food.
After the interval, it was Carapichaima's turn to 'play with their food', as they squandered good goal-scoring opportunities.
First, Keilon Burnett's free kick was headed just wide. Then his inviting cross, which just begged for a final touch, flashed beyond two teammates who couldn't get a toe poke in on goal.
Cap's skipper Brandon St Clair was the next culprit to miss a gilt-edged chance. With the goal gaping, he couldn't adjust quickly enough to tap in at the far post.
It was St Clair's work at the other end that was really making the difference in the game, however.
With St Clair and his partner Pascall snapping at his heels, Boyce was forced deeper into the pocket to gain worthwhile possession. The move almost worked too, had Leacock not also been in impervious form.
Boyce dropped into the pocket and clipped a fantastic ball into the path of the marauding Chase. The San Juan flanker—who scored a beaver trick against St Mary's—cut inside his marker and fixated on the goal, but he shot straight at Leacock who cleared with his feet.
Having a goalkeeper as commanding with his shot-stopping as he is with his control of the penalty area and catching is a rare commodity at SSFL level. However, based on this display, Leacock showed that he had all those necessary strings to his bow.
But it was at the other end of the pitch that Gopaul saw the need to improve.
"Sometimes you need to take half-chances and I thought that's what we did not do," admitted Gopaul.
"I think the teams that are above us both won, so it will either come down to us beating those teams in order to win the championship. But we still in it."
A share of the spoils was fair on the balance of play, however, it leaves Carapichaima with no more wiggle room for dropped points. The central team next face the also unbeaten Naparima on Wednesday 16 October. And only three points will do for the former San Fernando Giants head coach, Gopaul.
"The thing is, we have to win. That is what we have to do. We have to play Naps, we have already played Pres. We have to beat Naps and St Anthony's. And with this draw, we will have to win all our [remaining] games. We don't have a choice. Maybe get some results going our way."
(Teams)
Carapichaima East (4-2-3-1): 22.Terell Leacock (GK); 12.Emmanuel Correia, 4.Brandon St Clair, 3.Jaron Pascall, 13.Jaedon Miller (18.Josiah Henry); 8.Keilon Burnett, 21 Elijah Payne (9.Resean Britto); 17.Ivan Dos Santos, 10.Josuah King, 7.Malik Robinson; 11.Isaiah Samuel (23.Isack Lynch).
Head Coach: Nicholas Gopaul
San Juan North (4-4-2): 1.Emmanuel John (GK); 3.Emmanuel Thomas, 4.Elisha Garcia, 18.Malik Farrier,17.Kareem John; 13.Christon Mitchell (10.Jerry Morris) 20.Kedell Jones (8.Keanu John), 6.Jordan Britto, 11.Isaiah Chase; 7.Tyrique Sutherland (23.Daniel Best), 9.Ronaldo Boyce (C).
Head Coach: Jerry Moe
Wired868 Man of the Match: Brandon St Clair (Carapichaima East)
SSFL Premier Division results
(Saturday 12 October)
Malick Secondary 0, East Mucurapo 1 (Zion McLeod 44) at Hasely Crawford;
Speyside Secondary 0, Naparima College 1 (Seon Shippley) at Speyside;
Pleasantville Secondary 0, Presentation (San F'do) 1 (Adica Ash) at Pleasantville;
Carapichaima East 0, San Juan North 0 at Carapichaima;
St Mary's College 0, St Anthony's College 7 (Zion Williams [2], Darius Douglas, Jelani King, Kai Phillip, Jean-Heim McFee, Quinn Frederick) at Serpentine Road;
St Augustine Secondary 3 (Tyrese Spicer, Kyle Carrington [2]), St Benedict's College 0 at St Augustine;
QRC 4 (Nathaniel James, Jaheim Granderson, Miguel Cross [2]), Trinity Moka 3 (Josiah Superville, Jardel Mitchell, Anfernee Bascombe) at QRC;
Trinity East are on a bye
Upcoming fixtures
(Wednesday 16 October)
St Augustine Secondary v Speyside Secondary at St Augustine;
Naparima College v Carapichaima East at Lewis Street;
Trinity East v East Mucurapo at Trincity;
San Juan North v Malick Secondary at Bourg Mulatresse;
Presentation (San F'do) v QRC at Mannie Ramjohn;
Trinity Moka v St Benedict's College at Moka;
St Anthony's College v Pleasantville at Westmoorings;
St Mary's College are on a bye