Morvant Caledonia AIA's winning streak in the Ascension Invitational Tournament was rudely halted at the Larry Gomes Stadium in Malabar yesterday, as they were whipped 3-0 by Cunupia FC.
Fresh off of their eighth straight victory in Ascension's Division One—a 2-0 win over Terminix La Horquetta Rangers (LHR) last weekend—Caledonia had a forgettable day at the office yesterday afternoon.
In sweltering conditions, 'Cale' lacked the impetus and vigour that saw them ascend to the pinnacle of Division One. Their attacking play was often void of imagination too and, when Caledonia did create scoring opportunities, their finishing left a lot to be desired.
It was as though the visitors showed up and expected Cunupia, the 2018 Trinidad and Tobago Super League (TTSL) League Cup champs, to gift them three points.
But Cunupia are no pushovers and their resolute defending, coupled with a shrewd display of counter attacking football, tore up the form book and stopped Cale dead in their tracks.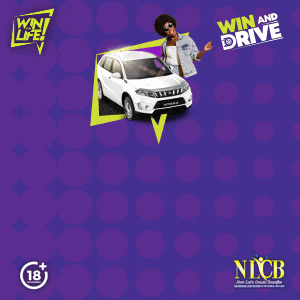 Cunupia's goals were of the very highest quality too. First, the Ascension Division One's top scorer Kevon 'Showtime' Woodley set the standard when he hammered a volley past goalkeeper Terrence Lewis in the 44th minute. Then for the next act, Cunupia's speedy winger Hakeem Legall rifled a spectacular volley of his own into the top corner in the 66th minute.
And not to be outdone by his teammates, substitute Michael Yaw Darko scored with his first touch—a cheeky lob over the advancing Lewis in the 88th minute.
It was as good as you are likely to see in the local game where finishing is concerned and Cunupia coach Michael De Four even broke out a little jig as his players swarmed Darko, after his deft touch put icing to the proverbial cake.
"I think my team performed fairly okay," an unusually understated De Four told Wired868. "We stuck to the game plan and today was one of those days where it was like a perfect day; we couldn't do anything wrong."
Caledonia's surprise defeat to Cunupia now puts their hopes of copping the Division One title back on tenterhooks. As per usual, Caledonia coach Jerry Moe was blunt in his assessment.
"I don't think we played well individually or collectively and when you play like that it's very difficult to win a game at this level," said Moe. "All the goals Cunupia scored were in transition and counter attacking situations."
With just two points separating Caledonia (24 points) from second placed Defence Force (22 points), the stage has now been set for a rollicking top of the table clash between the two title chasers from 4pm at the Malabar venue on Wednesday.
A victory come Wednesday afternoon would see Caledonia clinching the inaugural Ascension tournament with a game to spare. Anything but a victory for Moe's charges would see the title being decided on the final match day.

Moe doesn't seem to be too keen on stretching out the draw though. And although he tried to downplay Caledonia's gaze towards the Ascension Division One top prize after last week's victory over LHR, Moe is leaving nothing to chance now. He said the mere thought of what is on stake in their midweek clash with the Army/Coast Guard combination should be motivation enough for his players.
"We have 250,000 reasons to respond so I think we'll be ready for the game against the Army on Wednesday afternoon," Moe quipped, as he set his sights on the Ascension Division One's TT$250,000 first prize.
Yesterday at least, the hunger for Ascension success was not visible in the Caledonia ranks, and they were well and truly punished by the hosts. With the lanky and stylish duo of Woodley and central midfielder Dwayne James and backed by cocky coach, De Four, Cunupia have made it known that they're not afraid to go toe-to-toe with any opponent.
De Four's charges picked up the Pro League scalp of Club Sando back in July, while they racked up impressive victories against fellow TTSL powerhouses FC Santa Rosa and Guaya United.
Yesterday, Cunupia showed that those results were no fluke and, buoyed by the pulsating sounds of the Santa Cruz All Stars Rhythm Section and a vintage halftime performance by Dawg E Slaughter, the hosts turned back a charging Caledonia and leapfrogged to third spot in Division One in the process.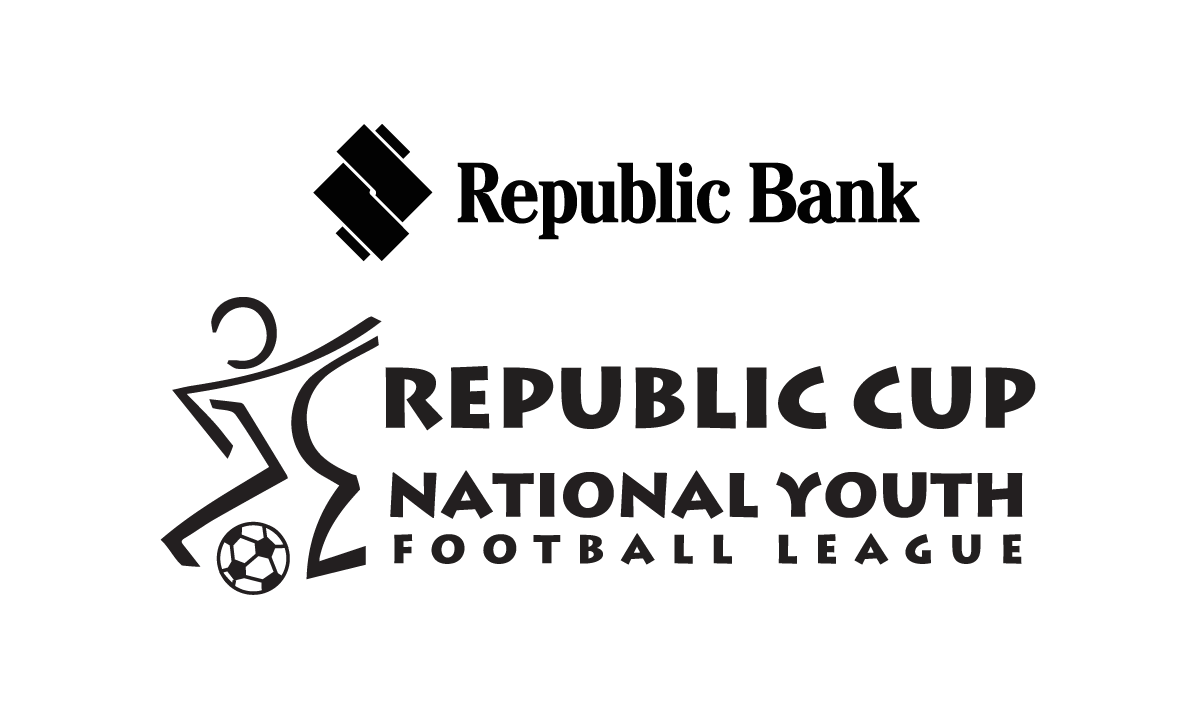 Cunupia usually adapt a free-flowing attacking style, which can lead to scintillating end-to-end action for the neutrals. That approach saw them put up competitive showings against Defence Force, LHR and San Juan Jabloteh, although they ultimately ended up on the losing end in those three fixtures.
Yesterday, De Four and company abandoned their gung-ho approach for a more pragmatic one, and it paid off quite handsomely. The hosts sat back and dared Caledonia to break them down. Cunupia only applied visible pressure on the ball once the visitors crossed the centre circle, where James and fellow central midfielders Kaleb Douglas and Xavier Rajpaul snapped at the ball like piranhas.
Meanwhile, Woodley, who was involved in an almighty ongoing battle with central defender Radanfah Abu Bakr, was often left isolated up top. Still, Woodley was essentially the focal point for Cunupia's counter attacks and Legall and fellow attacker Mikheil Peters were alive to his subtle flicks and intricate through passes.
"I saw a couple of [Cunupia's] games but it's a totally different team that I saw playing on those occasions so it's difficult to assess it," Moe said. "But today, I think Cunupia worked their socks off and they wanted it a little more than us."
Caledonia's aerial passes towards striker Renaldo Francois often proved to be meat and drink for Cunupia central defenders Kadeem Graham and Maestro Mensah, while their leading goal scorer Johnny Noreiga-Brito and playmaker Kerry Daniel struggled to link up in the middle of the park as Cunupia's midfield trio shadowed their every move.
The visitors did get some joy down the right flank in the first half and fashioned three decent opportunities. Right back Joshua Alexander, who scored an absolute belter against LHR, was the main architect in Cale's fluid flank moves.
But Francois and Noreiga-Brito were both guilty of sending tame shots towards Keston Malchan's goal with efforts from the edge of the area, while flanker Ryan Jordan shot wildly over bar from inside the area in the 36th minute.
Moe recognised that Cunupia were content on absorbing pressure and striking on the break. But while he spotted the enemy's main threat, he simply wasn't able to nullify it.
"[Cunupia] did what they came to do you know," he said. "They stayed behind the ball and counter attacked and hoped that Woodley scored and that's exactly what happened."
Cunupia created precious little up to that point. But, in the 44th minute, show time arrived as Woodley, with his back to goal, took one touch to control a pass from a teammate before unleashing a devious right-footed volley from outside the area. It was the first time that Woodley was able to escape Abu Bakr's attentions and he made the former Soca Warriors defender pay a heavy price as he drilled in his 11th goal of the Ascension tournament.
It was clear that Cunupia didn't mind giving up possession to Caledonia and De Four explained the rationale.
"It was a tactical move we made and we made some adjustments and we decided how we would play them from the defensive end," De Four said. "We determined what level of possession we wanted to have. We didn't want to keep the ball for an hour and then look for a telling pass."
De Four could not have been pleased when Malchan almost presented Noreiga-Brito with a goal on a platter with a loose pass from the back in the 63rd minute. However, the Cunupia coach would've been pleased as punch when Legall almost bore a hole in Lewis' net with his thunderous 66th minute volley.
Peters beat Alexander to a lofted right side cross from utility player Noel Williams at the back stick, and Legall ran on to the bouncing ball before going mid-air to power his left-footed effort past a hapless Lewis and into the top corner. A football could hardly be struck sweeter.
Previously unbeaten, Caledonia were reeling and looked stunned. Meanwhile, the hosts were starting to feel themselves a bit.
"We approached today's game in a very competitive manner. And we did what we do best—beat people," said De Four, with a chuckle.
Caledonia weren't doing themselves many favours either, as both Francois and substitute Ibn-Al-Hakim Skinner shot wide of the mark when given presentable opportunities.
Darko soon showed them though.
Throughout the second half, a couple Cunupia spectators pleaded with De Four to introduce the skilful Darko.
"Where the 'trouble man', boy?" the fired up Cunupia fans asked. "We'll take Darko now De Four. Release the 'trouble man'!"
Darko came on for a spent Peters in the 87th minute and his impact was felt less than a minute later. With Caledonia throwing the kitchen sink at the hosts with the hope of igniting a comeback, Legall smartly released Darko with a lovely through pass that beat the offside trap. The Ghanaian attacker saw Lewis rushing out of his goal and nonchalantly lobbed the ball into the back of the net from roughly 25 yards out.
Three-nil to Cunupia; and game, set and match!
The rhythm section cranked up the volume, De Four put on his dancing shoes and the Division One leaders were ushered out of Malabar with their tails between their legs.
"We just have to take our licks and go back to the drawing board," Moe said bluntly.
Not for the first time this season, De Four took the time to remind everyone that his Cunupia FC team aren't pushovers.
"If onlookers were going by the form book they'd be surprised," said De Four. "But if they were watching Cunupia play all along they would see that we had some tough games, where factors other than the performance itself contributed to our defeats."
With everything on the line come Wednesday 18 September, Moe's Caledonia could hardly afford another stinker at the office.
(Teams)
Cunupia FC (4-3-3): 13.Keston Malchan (GK); 5.Noel Williams, 3.Kadeem Graham, 18.Maestro Mensah, 15.Tevin Mungo; 20.Dwayne James (7.Stephen Julien 83), 2.Kaleb Douglas, 8.Xavier Rajpaul; 21.Mikheil Peters (10.Michael Darko 87), 19.Kevon Woodley (captain), 11.Hakeem Legall (23.Darieon Bernard 90+1).
Unused Substitutes: 24.Kevin Graham (GK), 4.Abraham Phillips, 16.Christopher Young, 17.Jean-Paul Placide.
Coach: Michael De Four
Morvant Caledonia AIA (4-4-1-1): 1.Terrence Lewis (GK) (captain); 22.Joshua Alexander, 6.Radanfah Abu Bakr, 2.Malik Mieres (8.Joshua Sylvester 54), 3.Richard Williams; 9.Sedale McLean (10.Sheldon Holder 52), 29.Adrian Noel (18.Jean-Luc Rochford 76), 17.Kerry Daniel, 16.Ryan Jordan (7.Kelsey Benjamin 52); 15.Johnny Noreiga-Brito (24.Ibn-Al-Hakim Skinner 65); 19.Renaldo Francois.
Unused Substitutes: 4.Osei Charles, 21.Shem Clauzel, 25.Joshua Martin, 26.Vernell Ramirez.
Coach: Jerry Moe
Referee: Rashby McPhie
Wired868 Man of the Match: Hakeem Legall (Cunupia FC)
Ascension Invitational Tournament
(Saturday 14 September)
Division One results 
Terminix La Horquetta Rangers 0, Police FC 2 (Elijah Belgrave 89, Jameel Perry 90+2) at Phase 2 La Horquetta;
San Juan Jabloteh 3 (Shaquille John 20, 39, Sean Bonval 51), Guaya United 1 (Jody Allsop 90+2) at Bourg Mulatresse;
Cunupia FC 3 (Kevon Woodley 44, Legall 66, Michael Darko 88), Morvant Caledonia AIA 0 at Larry Gomes Stadium.
Upcoming fixtures
(Sunday 15 September)
Prison Service FC v Matura ReUnited, 4pm, YTC, Arouca;
(Tuesday 17 September)
Police FC v Club Sando, 8pm, Hasely Crawford Stadium Training Field;
(Wednesday 18 September)
Terminix La Horquetta Rangers v FC Santa Rosa, 6pm, Phase Two, La Horquetta;
Morvant Caledonia AIA v Defence Force, 4pm, Larry Gomes Stadium;
(Thursday 19 September)
QPCC v San Juan Jabloteh, 4pm, St Mary's College ground.
Ascension Invitational Division One
| Pos | Club | P | W | D | L | F | A | GD | Pts |
| --- | --- | --- | --- | --- | --- | --- | --- | --- | --- |
| 1 | Defence Force | 10 | 8 | 1 | 1 | 22 | 6 | 16 | 25 |
| 2 | M'vt Caledonia | 10 | 8 | 0 | 2 | 21 | 11 | 10 | 24 |
| 3 | Jabloteh | 10 | 7 | 1 | 2 | 23 | 13 | 10 | 22 |
| 4 | Rangers | 10 | 6 | 2 | 2 | 36 | 8 | 28 | 20 |
| 5 | Cunupia FC | 10 | 6 | 1 | 3 | 23 | 13 | 10 | 19 |
| 6 | Club Sando | 10 | 5 | 1 | 4 | 18 | 14 | 4 | 16 |