Between the end of the World Cup in the Caribbean and Ricky Skerritt's welcome ouster of Dave Cameron in March, I have rarely got excited about the outcome of a West Indies cricket match. I did get genuinely worked up about Darren Sammy's side's 2012 T20 World Cup victory and Carlos Brathwaite's four successive sixes to win the 2016 edition. But that was after the fact!
Real, durable passion for West Indies cricket, I have long thought, disappeared—immediately in some cases, in others gradually—in 2007.
It has nothing to do with who won or who lost the coveted World Cup title or what the WI lost; it's because of whom they lost.
In that watershed year, in the wake of—but not because of—his team's elimination from that World Cup, Brian Charles Lara, Prince of Port-of-Spain, called it a day.
But yesterday, I got an eye-opening call from my boyhood friend, Adam, whose passion for West Indies cricket has never known any bounds.

[dfp-ad]
"You say you name Best?" he began, "and you writing dat (expletive deleted) shit?"
"You call me to abuse me?" I asked.
"Nah!" he replied. "I call yuh to cuss yuh."
"Well, cuss away, bro. I ac-cuss-tom!"
"Ah read what yuh write about the ICC and ting. You really think anybody here care bout dat? West Indies lorse and deh gone home and you writing bout how much Muhommid it have and how much Jason it have?"
Even over the phone, his utter contempt was undisguised.
"Who de ass care bout Muhommid and de res ah dem?" he asked rhetorically. "Why you don't just talk bout Holder and he shit?"
"And toobeside," he continued, "it have three Jason, not two: Holder, Roy and the Australian fast bowler with the long B name! So is (expletive deleted) shit and it (expletive deleted) wrong!"
"You understand," I inquired, "that I can't just write about Holder all the time?"
"Yeah, I understand dat," he shot back. "But yuh ha to keep writing bout he until deh move 'im. If deh leave he as de cyaptain, he go drive somebody mad.
"And I feel I go be the fuss one!"
Hoping to side-track him—no chance of encountering Holder off the beaten track, is there?—I inquired about the other changes he thought might be necessary to right the West Indies ship.
He began with a deep sigh, audible over the phone.
Then, for the next two or three minutes, he treated me to the anatomical details of Allen's birth, a description so detailed that you'd swear he was the midwife on duty in Kingston, Jamaica on 7 May, 1995 when the all-rounder first saw the light of day.
Very little in that tirade passed the print worthy test. Only his closing sentence had a percentage of expletives low enough to allow me to dare to ask the Wired868 Editor to publish it on a site accessible to the entire family.
"So I think (expletive deleted) Rowley and dem should make he the next (expletive deleted) CEO ah WASA," he ended, "the (expletive deleted) -SA part, of (expletive deleted) course!"
I myself do not think Allen earned a place on the squad but I felt compelled to defend him.
"You know he made 51 off 32 balls against Sri Lanka and got run out to end a big seventh-wicket partnership with Nicholas Pooran, right?" I countered. "He and Pooran might have gone on to win the match if he had not been unlucky…"
"Un (expletive deleted) lucky?" he cut me off, clearly incredulous. "Un (expletive deleted) lucky? But wtf I hearing, Best?"
That wonderful example of tmesis apart, his response is once more quite unprintable.
Sanitised, it essentially argued that Allen was in fact very lucky to be in England at all. It invited me to compare him with Nathan Coulter-Nile, whose 92 for Australia arguably won the match against WI. Included somewhere among the myriad expletives was a question about whether I was impressed with the Aussie as a batsman.
Unwilling to open another Holder door, I declined to answer.
Adam would not be silenced.
"It have anodder man on dat side who is a (expletive deleted) waste ah (expletive deleted) time!"
"I don't want to discuss Holder anymore," I said. "We've…"
"Not Holder, Best, he is a asshole!" he retorted. "This one is a big p…k!"
He made the last noun into two syllables: pyrrhic.
"Why yuh say dat?" I said, finally contaminated by the contagion.
"Because is (expletive deleted) true!"
I waited.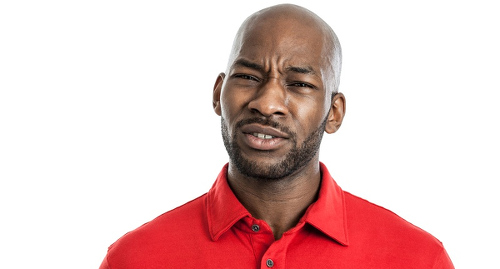 "If I was he fadder," he continued, "as soon as he reach back home, I taking off he pants, putting 'im over mih knee and cutting he ass."
"Who we talking bout?" I prompted. "Hetmyer? Pooran? Evin Lewis?"
"Nah! Some ah dem deserve licks too but ah talking bout dat big pyrrhic, Carlos Brathwaite."
Silence. I imagined him swallowing hard.
"Best, yuh come back from noway. Noway, yuh know! Yuh cutarse book!"
Another pause. Three weeks after the fact, the emotion, I can tell, is still enough to overwhelm him.
"Yuh have seven (expletive deleted) balls to get six (expletive deleted) runs. Yuh hear mih, Best? Seven balls to get six (expletive deleted) runs!"
"And yuh (expletive deleted) get out trying to hit a (expletive deleted) six? Wha? Yuh only have a (expletive deleted) cockhead?"
I know I have to calm him down; his cylinder head gasket is not going to withstand much more of this.
"So if he did get out," I ask, "trying to take a single, that woulda be okay?"
"Best, he woulda be a (expletive deleted) hero!"
It's not an utterance, it's an explosion.
"It woulda mean he using he head, Best! He tinking!"
"Seven (expletive deleted) balls to get six (expletive deleted) runs and you facing?" he shrieked. "A (expletive deleted) single good enough, Best, it good enough!"
Just then, either his phone ran out of credit or out of charge.
Or he imploded, exploded or blew a fuse.