"If such a move can be accommodated, there would be no more potent injection to jolt T&T football than to leave CONCACAF in order to join CONMEBOL…
"Regular competition against clubs and national teams from Brazil, Argentina, Colombia, and Uruguay seem daunting but two things would occur: one, our football will be forced to improve; and, two, people will come out and watch football again.
"Fancy a Lionel Messi or Neymar appearance at Hasely Crawford Stadium for a World Cup Qualifier?"
Former TTFA general secretary Sheldon Phillips offers his ideas to revamp football in Trinidad and Tobago by addressing debt, sustainability, organisational instability and loss of public confidence:
(Phillip's blog was sent to Wired868 before football stakeholders announced their attention to dethrone TTFA president David John-Williams at a press conference last week.)

To say football in Trinidad and Tobago has suffered and regressed over the past four years would be an understatement. The failures are numerous and well known. But merely advocating for personnel change without committing to an overhaul of a deeply flawed system is folly.
In the words of Albert Einstein: "We cannot solve our problems with the same thinking we used when we created them."
The current TTFA president did not rise to power nor operate in a vacuum. He is a mere symptom of a wider set of system failures that will continue to corrode the organisation long after he is gone.
TTFA policy makers and members must be committed to embracing substantive and process-driven change starting with addressing these five vital challenges currently bedevilling the organisation:
Severe Debt Matters
Under-Capitalisation
Sustainability
Organisational Instability and Apathy
Loss of Public Confidence
(Severe debt matters)
No organisation can survive, much less thrive, when it is saddled with a toxic brew of debt. Adopting a sensible debt management program is essential to the survival of the TTFA or whatever governing body is charged with developing football in T&T.
For good reason, corporate sponsors will not provide financial support to service debt and government bailouts in the current economic climate is politically unreasonable. The only rational and accountable solution is to petition FIFA to provide a multi year advance of funds appropriated every year to FIFA member associations and set aside at least 40% of those funds to service creditor and vendor debt until it is extinguished.
The previous TTFA administration assumed a $35 million debt when it came to office in 2012. The subsequent and current administration assumed a $15 million debt when it came to office in 2015. Yet, as of today, the debt has increased to $30 million.
The direct correlation between earnestly servicing debt and providing a good football product as opposed to ignoring and incurring more debt and delivering a poor football product is unmistakable.
[dfp-ad]
(Under-capitalisation)
Any business that is undercapitalised is doomed to fail. Operating a full fledged national football association requires substantial resources; both financial and value in-kind. Some of the major operational costs include staffing, player fees, transportation, and lodging. In order to adequately meet its operational demands, a football association should not work below an annual operating budget of $80 million TTD.
Recurring revenue streams drawn from sponsorships, government grants, gate receipts, FIFA/CONCACAF grants, and media/IP rights are fixtures in any budget review.
In addition to activating traditional revenue streams, the TTFA should welcome the input and participation of an active diaspora that is supportive, nostalgic, and has access to foreign exchange.
In light of growing public calls for change and desire to have some level of input in the direction of the association, the time has come for the TTFA to offer individual memberships to fans located both at home and abroad.
It is not unreasonable for an internationally based member with an affinity for T&T to pay a $65 USD annual membership fee. Nor would it be unrealistic to set a goal of 10,000 members worldwide; which would enable TTFA to acquire a level of funding similar to what FIFA currently provides to its member associations.
(Sustainability)
A sustainable organisation is a relevant organisation. Nowhere does the TTFA show its irrelevance more than in its inability to properly develop youth footballers and coaches that are on par with their international counterparts.
First, the TTFA must show maturity and candour in recognising its inability to objectively and efficiently support a proper development structure and outsource that responsibility to a national governing body that will provide year round football development opportunities and competition for youth footballers and coaches.
Under the current ad-hoc model, there are limited development opportunities for youth footballers (ages 6-12) in T&T. Nowhere is this more evident than in girls football where competition and training is scarce and the players often engage in organised competition later in their lives than boys.
The second initiative follows the adage; "Fortune favours the bold" as it can boost the standing of T&T football both at home and abroad. If such a move can be accommodated, there would be no more potent injection to jolt T&T football than to leave CONCACAF in order to join CONMEBOL.
Aside from geographic and increasingly political considerations that favour such a move, T&T athletes have historically "boxed well above their weight class".
Regular competition against clubs and national teams from Brazil, Argentina, Colombia, and Uruguay seem daunting but two things would occur: one, our football will be forced to improve; and, two, people will come out and watch football again. Fancy a Lionel Messi or Neymar appearance at Hasely Crawford Stadium for a World Cup Qualifier?
A move to CONMEBOL would immediately register Trinidad and Tobago as a potential giant killer in a football rich ecosystem and develop a compelling story that would increase our marketing value beyond our current level as a member of CONCACAF. Relevance matters.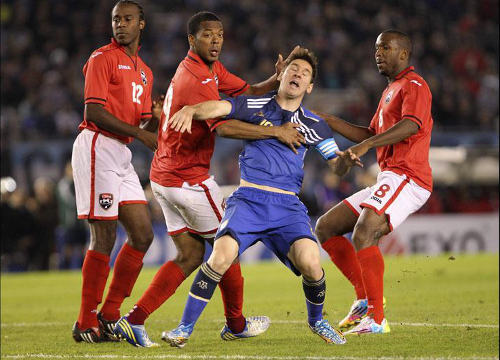 (Organisational instability and apathy)
The TTFA is an institution currently incapable of reform and weakened by self interest. However, it can become a more accountable and transparent organisation boasting active members with the implementation of four simple initiatives;
Public broadcast of board of directors meetings,
Compulsory activation of committees or face mandatory recall of elected officers,
Create a clear separation between policy makers and operational staff, and
Introduction of an Ombudsman to monitor and ensure actions of TTFA officers are consistent with the TTFA constitution.
"Sunshine is said to be the best of disinfectants" – US Supreme Court Justice, Louis Brandeis
Reports of non disclosure forms being forced upon board members and secret ballots being held at board meetings provoke reasonable suspicion that skullduggery is afoot. Public broadcast of board meetings will dissuade those who seek to introduce or endorse less than honest schemes to further advance their personal agendas.
The clandestine nature of the current leadership is supplemented by a level of negligence and apathy among some members that nicely sets the table for industrious malcontents.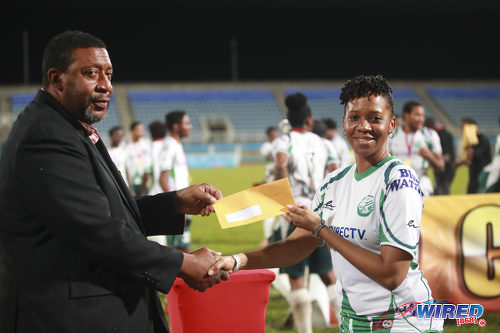 Quorum rules are manipulated and cowardly acceptance through silence serves the interests of those who wish to maintain the status quo. When officers are elected to represent a constituency yet fail to participate in the process of attending board, committee, and general meetings they should be dismissed at the earliest practicable moment.
It is time for sports administrators to roll up their sleeves and work rather than seek the trappings of free trips, booze, and food.
On the matter of policymakers overstepping their boundaries, the TTFA constitution is fatally flawed in its granting of operational responsibilities to board members.
Sporting policy should be made in consultation with sporting professionals. Marketing policy should be made in consultation with marketing professionals. Legal policy should be made in consultation with legal professionals. When educated policy is adopted, implementation should be carried out by professionals, not elected officials.
Yet, the TTFA constitution provides the board of directors a wide swath of duties and responsibilities in which they should have no role, such as setting rules and regulations for competitions or to lead efforts in the selection of coaches and technical staff. This square peg in a round hole dynamic is further exacerbated when the policy making/implementation process is consolidated within a cabal of sycophants masquerading as officers.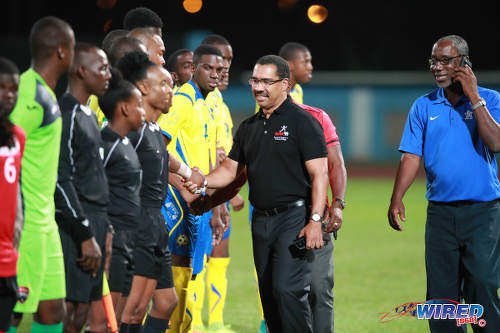 The president of a multi-million dollar public interest like the TTFA is merely a steward and should not be in the business of being the chief, cook, and bottle washer. It is not a sign of professional virtue but rather reflects poor efficiency and arrests the development of the overall organisation.
An organisation that represents the public interest should not be led down an ill advised path by the whims of a leader who has questionable priorities that rival the best interests of the organisation. Based on my experience, the presence of a neutral and respected third party is necessary to ensure basic fairness and due process is practiced within the TTFA.
While the triggers for activation can be debated, the introduction of an Ombudsman to monitor and serve as a resource for dispute resolution matters and overall compliance to best practices would not only be a welcome cheque on the executive but also serve as an important step toward reversing loss of public confidence in the organisation.
(Loss of public confidence)
While working on Capitol Hill, I had a mentor by the name of Donald Temple. Donald is a Howard University alum and pugilistic Philly-style lawyer who had this great saying: "It's easier to build a house with no nails than it is to rebuild a damaged reputation."
The TTFA is a damaged brand that may be beyond redemption due in large part to the management of its current president and negligent entrustment by its members.
However difficult the path to redemption may be, the organisation could win back the favour of the public under different leadership that conducts its business in a proper and ethical manner.
The next set of TTFA officers will have to recognise its obligation to frequently share relevant association business with the public. Weekly press briefings and an active social media presence are standard fare; no longer seen as an indulgence. Monthly financial reports must be volunteered and not withheld from members nor the general public.
There is simply no upside in operating with little to no accountability and contempt toward the same general public whose support you ultimately seek and need.
In the end, the path to regaining public confidence will be dependent on the people working with and for the association. Treatment of the employees, players and coaches will greatly influence the quality of the product on the field. But nothing less than the best efforts from administrators will be required in order to have a chance to succeed in achieving the difficult task of rebuilding the woefully damaged reputation of the TTFA.
It can be done.