Club Sando and Naparima College head coach Angus Eve has vowed to take over two dozen young footballers to see Minister of Sport and Youth Affairs, Shamfa Cudjoe, in a last ditch effort to save their dream of participating in the Tokyo 2020 Olympic qualifying series.
Yesterday, Trinidad and Tobago Football Association (TTFA) general secretary Camara David confirmed that the local body has decided to withdraw the Men's National Under-23 Team, so as to 'focus its resources on other competitions for the rest of 2019'.
David said the TTFA had to be careful while spending its 'limited funding' and suggested that the Men's Olympic series was not a priority, partly because the team had little chance of qualifying anyway.
"The Concacaf Men's U-23 Olympic Qualifiers has proven to be the most difficult competition to qualify for, as only a maximum of two countries from the region will qualify for 2020 Tokyo," stated David, via a press release. "Additionally, given the lack of resources and preparation of the team, the TTFA felt that it would be unfair to the republic to send an unprepared team to a participate in the tournament."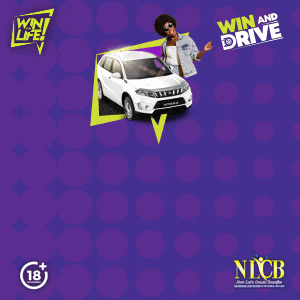 [dfp-ad]
Eve suggested the TTFA decision and the reasoning behind it was further evidence that the David John-Williams-led administration was not up to the job. Not only is the TTFA failing to develop its players, he said, but they are now asking them not to dream big.
"My feeling after reading that [release] is one of utter dismay, simply because of the message we are sending to young people," Eve told Wired868. "Because something has not been achieved thus far we should give up on it? So Iceland should not have tried to qualify for the World Cup because they never went before? We should not have tried in 2006 because we had never done it?
"Maybe Trinidad and Tobago should not go to the [2019 Concacaf] Gold Cup because we have never won it before. The message that they seem to be sending to our young people is to give up on your dreams."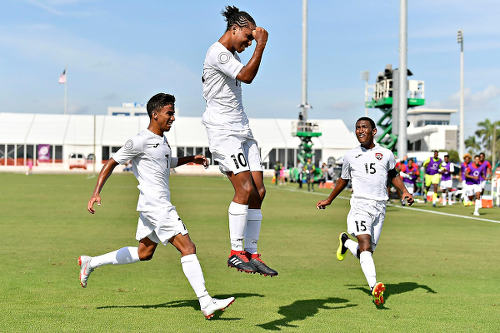 Eve said he has been inundated with calls from young players and he intends to seek a private meeting with Cudjoe on their behalf.
Roughly three decades ago, Eve was a member of the National Under-20 Team that created history by qualifying for the Portugal 1991 FIFA Under-20 World Cup, which was Trinidad and Tobago's first ever appearance at a FIFA competition. And, at senior level, he remains the country's all-time most capped player.
Eve insisted that the young players today deserve the same opportunities he had and listed Levi Garcia, Judah Garcia, Jabari Mitchell, Kathon St Hillaire, Kierron Mason, Isaiah Hudson, Jarred Dass, Martieon Watson, Noah Powder, Keston Julien, Kareem Riley and Justin Sadoo as members of his National Under-23 pool who were likely to have been involved.
In Eve's last spell as Under-23 coach, he led a team that included the likes of Kevin Molino, Kevan George, Sheldon Bateau, Mekeil Williams and Daneil Cyrus. He believes the current crop possesses even more talent.
"These boys have earned this chance by reaching a certain level of excellence in their football," said Eve. "Even if they don't qualify for the 2020 Olympics, they would have the chance to play in front of scouts and possibly secure a professional contract or scholarship that can change their lives.
"Thanks to football, I've seen the world. I've travelled to countries like Morocco, Portugal, Saudi Arabia, England, Italy, etc. That's where my football talent took me and I want these kids to have the same opportunities.
"This is a very talented crop and it is a travesty not to give them a chance."
Eve noted too that he had just two weeks notice before the Pan American Games in 2012 and came out of the tournament unbeaten after successive draws with Uruguay, Panama and Ecuador.
"Nearly half of that Mexico team is playing in Europe now like [Raul Jimenez at Wolves]," said Eve. "We didn't win the tournament but guys like [Kevin] Molino and Marcus Joseph and so on got trials after the competition and most of our players from that team eventually played abroad and went on to play for the senior team."
Eve said he was happy to step aside as team coach if John-Williams was being spiteful towards the team due to his criticism of the current administration.
"It is only one team they have blacklisted and only one coach [John-Williams] has spoken about," said Eve. "Keith Look Loy, Anthony Wolfe, Kelvin Jack; they have all spoken out against this administration. But it is only after my interview with Wired868 that the president saw it fit to make a public statement. And it seems to be only one team that is being singled out."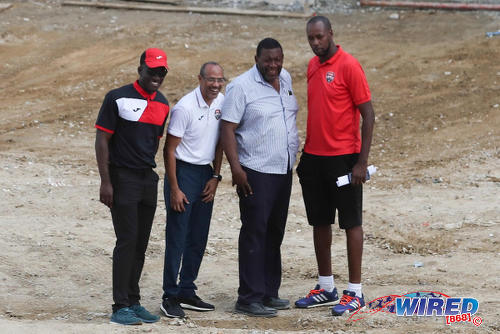 TTFA Board member Keith Look Loy confirmed that the decision to jettison the Men's National Under-23 Team was not taken by the Board. It is uncertain whether John-Williams made the call himself, in tandem with David or through his newly constituted emergency committee, which comprises of: John-Williams (president), Ewing Davis (vice-president), Selby Browne (VFFOTT), Richard Quan Chan (SFA), Anthony Moore (TFA) and Bandele Kamau (EFA).
The TTFA constitution allows for an emergency committee to handle urgent situations that pop up between Board meetings. However, John-Williams has been accused of using it as a 'hand-picked cabal' to circumvent the authority of the Board.
Four of the TTFA's six emergency committee members will have all expenses paid trips to Japan and England this week—presumably paid for by the host body. The Board, according to Look Loy, was not consulted with regards to which administrators would travel either.
Davis and Quan Chan are in Japan with the Men's National Senior Team while John-Williams, Browne and David are due to travel to France for the Women's World Cup—along with WoLF president Sharon Warrick who the president was obliged to carry due to her role.
Look Loy said it was unconscionable that John-Williams would use the women's tournament as a free trip when he has done so little for the Women Soca Warriors.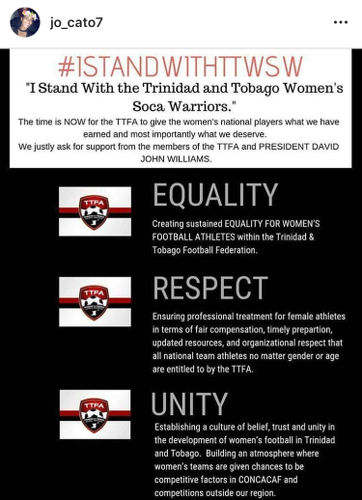 Last year, Women's National Senior Team manager Jinelle James called John-Williams a misogynist for his alleged disregard to the team while goalkeeper Saundra Baron said she felt the president couldn't wait for them to be eliminated so he could be done with them.
"The irony of these men representing the TTFA at the Women's World Cup when the TTFA sat on its hands and actively destroyed our team in qualifying is savage," said Look Loy. "The TTFA does not take women's football seriously; and one is led to believe that the presence of the women's teams in the order of tournament priority just released by TTFA's inner circle is just window dressing to secure FIFA funding and to save face at the conference.
"This is shameful. And the participation of Selby Browne—a formerly relentless critic of the DJW regime—in all of this is shameless.
"[…] These trips are merely pay back for services rendered."