The legal and financial woes of the Trinidad and Tobago Football Association (TTFA) have intensified with Hotel Normandie joining the list of creditors weighing up a run on the football body's finances.
Last month, attorney Tamilee Budhu gave TTFA president David John-Williams two weeks to satisfy a judgment for over TT$750,000 awarded to her client, Hotel Normandie. However, it was not until Sunday 7 April—just 48 hours before the deadline—that John-Williams, via his general secretary Camara David, revealed the debt and legal threat to his board.
Although details are scarce, Wired868 can confirm that Hotel Normandie won a High Court judgment against the TTFA on 26 February 2019 for TT$751,682.90. Justice Carol Gobin also ordered the John-Williams-led body to pay the hotel's legal fees of TT$1,606.38
Almost two months later, the TTFA has paid neither and Budhu pointed out that, according to the Remedies Creditors Act, the local football body is obliged to also pay interest which increases by TT$102.97 for the hotel and 22 cents for the attorney on a daily basis.
At the time of writing, the TTFA owes an additional TT$4,736.62 to Hotel Normandie and TT$10 to Budhu.

"In light of the foregoing, please submit to my office on or before 9 April 2019: a certified cheque made payable to 'Hotel Normandie Limited' in the sum of $754,669.03 (together with the additional interest accrued up to the date of payment)," stated Budhu, in her letter to the TTFA on 26 March, "and a certified cheque made payable to 'Tamilee Budhu' in the sum of $1,606.38 (together with the additional interest accrued up to the dates of payment)."
[dfp-ad]
TTFA Board members Keith Look Loy and Sharon Warrick told Wired868 they had never even heard of the Normandie judgment before last Sunday and the board played no role in the football body's ultimately unsuccessful legal defence.
"The TTFA Board was not aware of that before; we don't have anything to do with these cases," said Warrick, who represents the Women's League of Football (WoLF) on the board. "I came on the board on the 21st of April last year and there is lots of stuff that I learn about in the media although I'm sitting in the board room.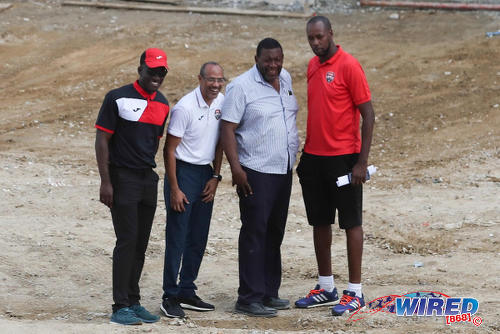 "And I just know there are other things that will come out that we are not privy to as well; and that is why I keep calling for transparency and accountability."
On Friday 5 April, Look Loy, the Trinidad and Tobago Super League (TTSL) president, urged his colleagues to support his call for an emergency Board meeting to address allegations of commingling of funds by John-Williams, which emerged during a recent court hearing with the National Futsal Team.
John-Williams, via his attorney, allegedly told the court that US$24,000 in the TTFA's First Citizens Bank account was his personal money. Master of the Court Shurlanne Pierre rejected the request due to a perceived lack of evidence.
Pierre ordered First Citizens Bank to empty all seven of the local football body's accounts and hand over what was there—minus banking fees—to 15 former National Futsal players and their five technical staff members and attorneys.
The decision saw the Futsal contingent awarded TT$270,871.33 from a judgment of over TT$500,000. They are expected to return to court with another garnishee order for the remaining sum.
Look Loy said the TTFA is in crisis mode and urged his colleagues to act.
"If members do not support my call for an emergency Board meeting in these circumstances," stated Look Loy, in an email to the board that was copied to John-Williams and David, "then the TTFA Board is complicit by way of continued inaction and is truly useless."
Thus far, five board members have supported Look Loy's request for an emergency meeting. The six petitioning members are: Raeshawn Mars (Northern FA), Colin Partap (Central FA), Joseph Taylor (Referees Association), Julia Baptiste (Pro League), Warrick (WoLF) and Look Loy (TTSL).
The TTFA Board has 13 members and more than half must support the call for an emergency meeting for it to be triggered, according to the constitution. It means Look Loy is short of just one signature.
The other seven board members are: Ewing Davis (vice-president), Richard Quan Chan (Southern FA), Anthony Moore (Tobago FA), Bandele Kamau (Eastern FA), Sherwyn Dyer (Eastern Counties FU), Selby Browne (Veteran Footballers Foundation) and John-Williams (president).
"It is quite clear that the TTFA is in a financial crisis which will only deepen, as there are court cases in the pipeline including that of former general secretary Sheldon Phillips," said Look Loy. "When you can't pay your office staff then that tells you how bad things are. We have the National Under-17 Team preparing to go into a tournament soon. How do we finance this team?"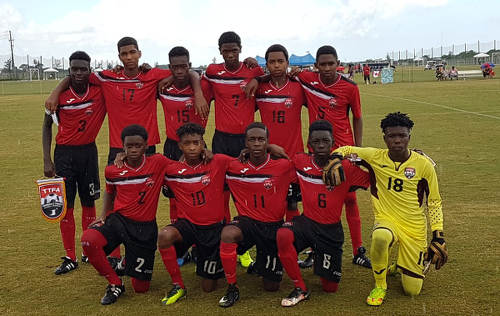 Look Loy claimed that there is growing concern among members of the proposed merged league, involving Pro League and TTSL clubs, about the TTFA's financial status and how it might impact on them.
The league, tentatively christened the 'T-League', was due to kick off in June and seeks to bring local top flight football back under the direct supervision of the TTFA for the first time in over two decades.
The seven-member Commission to guide the T-League is chaired by businessman Lindsay Gillette, who is the current Swimming Association (ASATT) president and ex-Petrotrin chairman, and includes Anthony Harford (independent), Jamaal Shabazz and Brent Sancho (both Pro League), Look Loy and George Joseph (both TTSL) and Moore (TTFA).
Last Wednesday, the Commission selected former TTFA general secretary Justin Latapy-George to run its administrative arm.
Look Loy said members of the Commission are concerned that the money earmarked to run the T-League can be seized by the TTFA's creditors if it is put into the football body's accounts and want a meeting with John-Williams to address their fears.
Moore, according to Look Loy, told the Commission that the TTFA's emergency committee will meet soon to address the issue. However, as Wired868 pointed out in February, only one from 16 TTFA standing committees is active at present.
"Moore said he was in touch with the president and the emergency committee of the TTFA will call a meeting soon," said Look Loy. "But that is a fiction [because] there is no emergency committee! They are trying to forestall the signatures that would force such a meeting to be called. You ask them when and they reply: as soon as possible.
"[…] The president and his cohorts are fiddling while Rome burns."
Look Loy described the TTFA as effectively bankrupt and urged local football stakeholders to act decisively to address John-Williams' supposedly disastrous stewardship.
"The TTFA might as well be bankrupt because it cannot receive or spend money," said Look Loy. "Another aspect of this is the growing vulnerability of the Home of Football to creditors. Other than old computers and bibs and balls, the one asset the TTFA has is the Home of Football; and it is increasingly likely that [creditors will move on the recently completed technical centre and hotel].
"The ripple effect of all that is happening is provoked by the bad management style and substance of David John-Williams [and] it is only going to get worse. I cannot see how it can continue this way for another seven months until the election in November."