The Trinidad and Tobago National Futsal Team were awarded a comprehensive victory in the High Court today, as they prevailed in a two-year lawsuit against the Trinidad and Tobago Football Association (TTFA) for unpaid salaries, match fees, per diems and expenses totalling roughly TT$475,743 plus interest at three per cent per annum.
The TTFA, whose action was spearheaded by controversial president David John-Williams, was also ordered to pay the Futsal Team's legal costs of TT$69,200.82. All costs are to be paid immediately.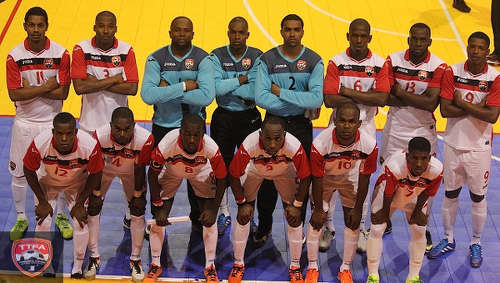 The successful Futsal players listed in the action were: captain Jerwyn Balthazar, Kevin Graham, Adrian Pirthysingh, Colin Joseph, Kerry Joseph, Jameel Neptune, Ishmael Daniel, Anthony Small, Kevaughn Connell, Keston Guy, Kareem Perry, Jamel Lewis, Noel Williams, Bevon Bass and Cyrano Glen—whose elder brother Cornell Glen was one of 13 Soca Warriors who successfully sued the TTFA in the landmark '2006 World Cup bonus dispute'.
The technical staff members were: Clayton Morris (head coach), Ronald Brereton (manager), Sterling O'Brian (assistant coach), Perry Martin (goalkeeper coach) and Brent Elder (trainer).
The Futsal players and staff were represented by Keston McQuilkin and Melissa Keisha Roberts-John while Annand Misir and Janelle Ganness appeared for the local football body.
Morris, who was the captain of Trinidad and Tobago's legendary 1989 Strike Squad outfit, described Justice Margaret Y Mohammed's judgment as a win for football.
"You have to take a stance to make the sport better," Morris told Wired868. "People always think that if you speak up, you will be blacklisted and you will never stand a chance. I hope the result we got today can show them differently.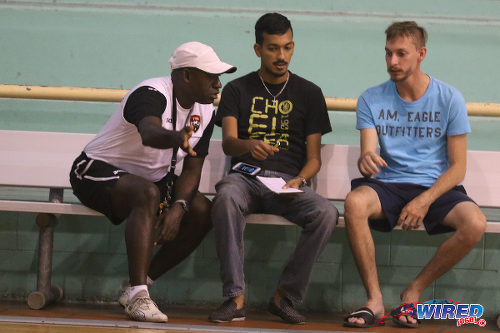 "[…] We talk so much about the men making sacrifices for national football but I've been reading about [Women's National Senior Team goalkeeper] Saundra Baron's sacrifices on Wired868 and it hurt my heart to see it.
"I always said if I am in coaching, players must not go through what I went through; and to hear about it on the female side, it really hurt my heart. This victory is for all of that.
"I hope the other players, coaches and administrators can see this, and that it can really have a positive impact and can make things better for everybody in the future."
The National Futsal Team's case hinged on an oral agreement made between former TTFA president Raymond Tim Kee and Morris—in which they drew up terms of reference for the coach's creation of a team for international duty.
John-Williams replaced Tim Kee as TTFA president in November 2015 and was in charge when the Futsal Team competed in Caribbean Football Union and Concacaf tournaments in 2016.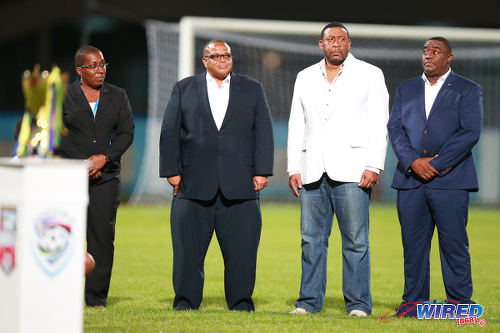 However, John-Williams ignored the existing arrangement with the outfit and the matter came to a head at the April 2016 Concacaf Championship when the football president offered US$10 per diem for players and US$20 per diem for staff, as the sum total due for their efforts.
"I've played football all my life and it leaves a bitter taste to have to take the governing body to court, just to demand respect," said Morris, "for people who gave up family time and so much of their lives to do something positive for their country.
"These are players who sacrificed four days a week, three hours a day to prepare. Sometimes while they are training, their children are at the sidelines doing homework. [Guy] had a newborn baby and sometimes the mother would be there breastfeeding at 10 in the night while we trained.
"And for them to turn around and disrespect us in that way…"
John-Williams' initial response to their claim was to pretend he did not know they existed. On Friday 21 October 2016, Misir demanded that, as a pre-cursor for consideration of their financial request, Morris and company should send the football body: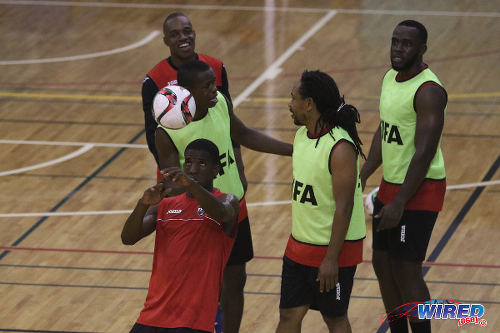 The instrument of appointment of the Interim Committee of the Futsal Association; The contract or agreement or any relevant documentation whereby the terms and conditions relating to committee members were settled and agreed by the TTFA;
The contract or agreement or any relevant documentation whereby the appointment, terms and conditions of the technical staff were approved by the TTFA;
The contract or agreement or any relevant documentation whereby the appointment, terms and conditions of the players were settled and agreed by the TTFA.
John-Williams' request that the Futsal outfit prove they were bonafide representatives of the TTFA, ignored the fact that, during his tenure, the local football body:
Never attempted to stop the National Futsal League;
Through its Acting General Secretary, Azaad Mohammed-Khan provided the Futsal League with isotonic refreshments and equipment;
Instructed the Technical Staff to select and prepare a team for the CFU and Concacaf Futsal Championships in Cuba and Costa Rica respectively and provided training uniforms, equipment and isotonic refreshments;
Purchased airline tickets and provided cash for internal expenses;
Purchased the National Team Kits, during the trip to Cuba and Costa Rica respectively;
Arranged a pre-tournament camp in Costa Rica, where the National Futsal Team were guests of the Costa Rican Football Federation;
Advised both CFU and CONCACAF of the Futsal Team selected for both tournaments; and
Advised Concacaf that Morris and Brereton would represent the TTFA at a pre-Tournament meeting in Costa Rica where the draw was conducted, and the tournament rules was issued.
Justice Mohammed blasted the TTFA's behaviour in the matter.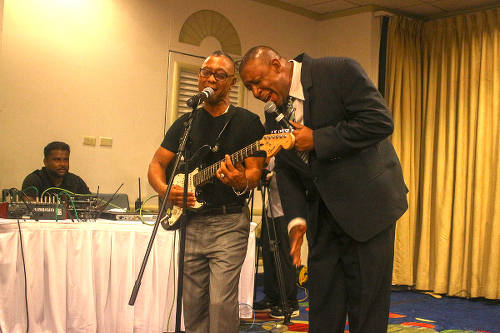 "In my opinion it was disingenuous for the [TTFA] to adopt the position it took with respect to the payment of the monthly stipends, per diem and match fees to the [Futsal] technical staff and the players respectively," stated Justice Mohammed, "since based on the [TTFA's] conduct, it actively led the [Futsal Team] to believe that nothing had changed and that the [TTFA] would have honoured the oral agreement made by Mr Tim Kee on behalf of the [TTFA]."
John-Williams' own position was that the agreement between Tim Kee and Morris violated Article36(j) of the TTFA constitution, which says only the board of directors can appoint the technical staff of a National Team. Therefore, the incumbent president insisted that the oral contract should be deemed 'void ab initio'.
The problem—as McQuilkin adeptly and flamboyantly demonstrated during his cross-examination of the TTFA president—is that the constitution John-Williams relied on did not exist until four months after Tim Kee's deal with Morris.
"In cross-examination, Mr John-Williams' evidence on this issue was entirely discredited," stated Justice Mohammed. "[…] He agreed that he could not point to any evidence which stated that Mr Tim Kee could not enter into an agreement for Technical Staff for the Team or to any rule which stated that Mr Tim Kee could not have appointed, on behalf of the [TTFA] ,an Interim Steering Committee.
"[…] Therefore, based on the aforesaid articles in the constitution and the totality of Mr John Williams' evidence, there was no basis for the [TTFA] denying Mr Tim Kee's capacity as the then President of the [TTFA] to appoint the members of the Interim Steering Committee [and] to sanction the appointment of the Technical Staff, League and selection of the Team."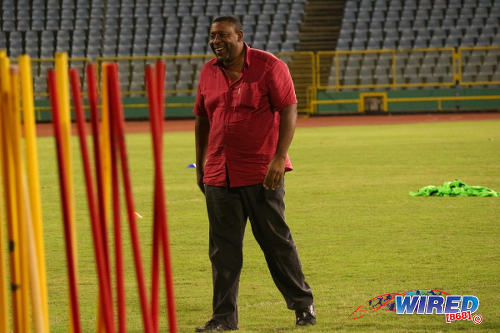 Justice Mohammed did not order the TTFA to pay training compensation to the players, since it could find no evidence that the football body ever offered to meet that expense. It meant that claims by Curtis Julien, Ricardo Bennett, Dwayne Calliste, Ronald St Louis, Jamal Creighton, Akeem Roach and Conrad Smith—who trained with the squad but did not represent them at either international tournament—were unsuccessful.
Otherwise, it was a full victory with legal costs attached as well.
John-Williams, who survived a motion for his dismissal at the reconvened TTFA AGM last weekend, did not appear in court today. TTFA vice-president, Ewing Davis, represented the local football body.
The 'Futsal fiasco' is one of several legal issues initiated during John-Williams' tenure, which were blamed on his supposedly bombastic and disingenuous manner of dealing with employees.
Former referees committee head Ramesh Ramdhan, general secretary Sheldon Phillips, technical director Kendall Walkes, men's head coach Stephen Hart and women's head coach Carolina Morace also fingered John-Williams' behaviour in their own cases against the TTFA.
In the case of the Futsal Team, Morris credited Brereton for initiating their legal stance and the players for believing in them.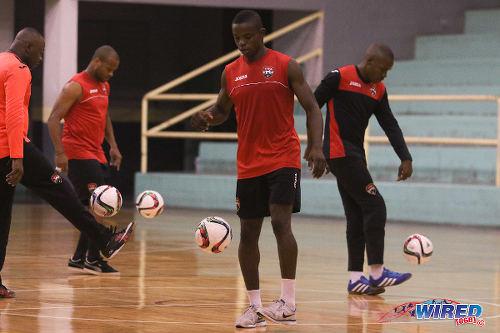 "I want to thank God for giving us all He did, and Ronald Brereton, who was the one with an industrial relations background," said Morris. "Brereton took the money out of his own pocket to fund the initial lawyer's fee for the rest of the staff and players. We then sat with the players in a meeting and said 'this is what we should do' and they gave us that support.
"I must thank the players for giving us the confidence, support and trust that we could represent them in court and get justice and them… It fills my heart to see we can come out today and show we didn't waste their money, effort and time."
Morris said one of the players asked today if the court ruling meant their Futsal careers was over. He countered that it is only just beginning.
A local Sport Hall of Fame inductee, Morris has earned praise from all corners for his work in spearheading a futsal programme in the local prisons, and he insisted there are inmates with sufficient gifts to represent their country.
He hopes to use the impetus of Justice Mohammed's decision to further propel the sport, which, in his opinion, has suffered from the controversial machinations of its unelected president, Geoffrey Edwards.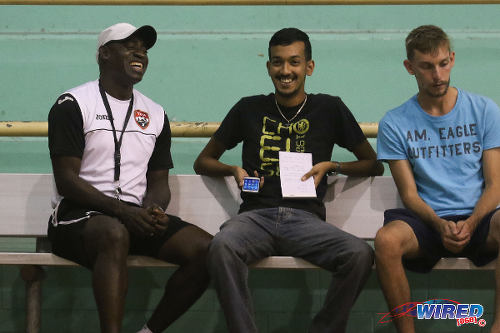 "The players are elated but they just want to get futsal up and running," said Morris. "We have to come together now and form an association like the Super League. I also want to thank Wired868 and the media for bringing these things to light.
"There is a new generation of players behind the prison walls who will be elated by this too, and I thank them for their support and prayers.
"[…] We can't let futsal fall, or let these predators like our supposed Futsal president take the sport and do what they want with it."
Morris said the last two years were trying ones and accused John-Williams of denying him an honorary pass for national games, which was given to many of his national contemporaries.
However, he urged fellow coaches and administrators to stand up for themselves and their players.
"Sometimes you feel if you do these things you will be denied a ticket and so on," said Morris. "But I was in Mike McComie' funeral this week and, when you think about it, life is too short. We're here thinking about 'eat ah food' but we all have to go sometime; and the sport is suffering because everyone is only thinking about what they can get for themselves.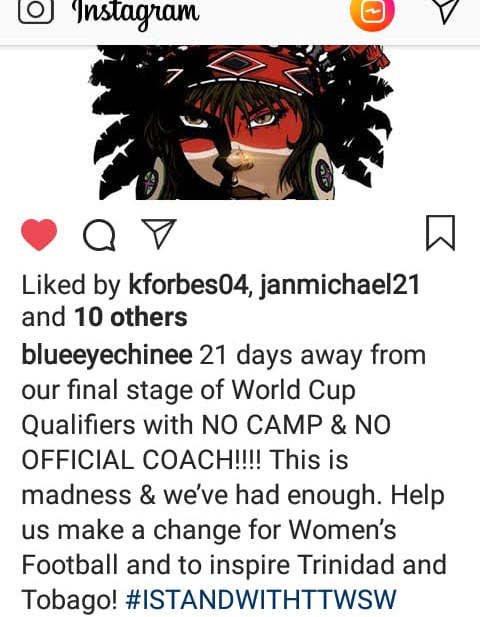 "We can't be selfish and deny an opportunity to the generation coming after us. We have to make it better for everyone."
John-Williams did not respond to a request for comment on today's High Court ruling against his football body.