The Trinidad and Tobago Pro League will not start as scheduled, on Friday evening, after club owners voted for a two week delay to the 2018 season, barely four days before the promised kickoff time.
The move comes as Pro League teams remain in financial dire straits, as private sector support remains scarce while the government is yet to release promised funds to clubs.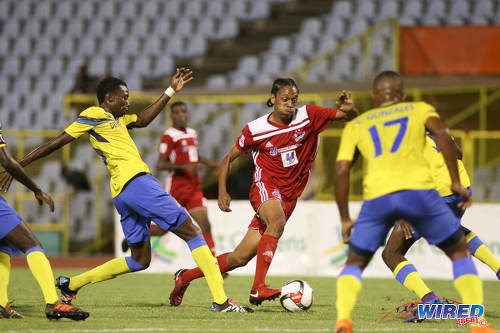 It's another setback for the local top flight, which is still trying to recover from the resignations of CEO Dexter Skeene and two chairmen, Larry Romany and Sam Phillips, in the past year.
Already the Pro League's financial instability prompted several talented players to seek refuge with the second tier Trinidad and Tobago Super League (TTSL) competition, such as FC Santa Rosa winger Kishun Seecharan, Cunupia FC forward Kevon "Showtime" Woodley and the QPCC quintet of Kevon Villaroel, Sean De Silva, Yohance Marshall, Elton "Broadie" John and Keston George.
It could feasibly get worse before it gets better although there were mixed feelings from club owners about the Pro League's ability to survive the current crisis.

In April, Current Pro League CEO Julia Baptiste negotiated a three-year deal worth TT$11 million from Minister of Sport and Youth Affairs, Shamfa Cudjoe, that was expected to have salvaged the League's short-term future.
[dfp-ad]
However, three months later, the government still has not released any funds; and it is worth pointing out that Cudjoe outlined several requirements which clubs had to meet before being eligible for funding.
Central FC operations manager Kevin Harrison said the "Couva Sharks"—which is in their sixth year of existence and boasts of three league titles—could be forced to fold soon, if government funding does not materialise. Their players, who won the First Citizens Cup on penalties last Friday, have not been paid in three months.
"The Minister announced that funding would start on 1 June, but we still have not received anything," Harrison told Wired868. "If the funding does not come through in two weeks' time we will have to withdraw from the League [for this season]."
Central did not have a full complement of substitutes or a reserve goalkeeper for last week's Cup final; and coach Stern John revealed the depth of their struggles.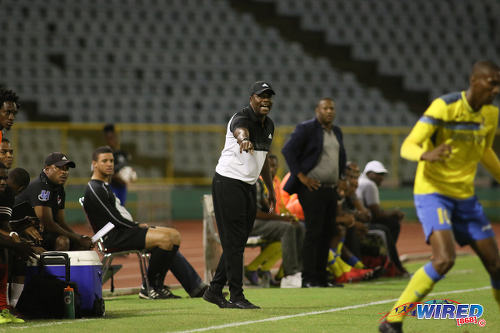 "Some of the guys have no money to come training," said John, after their penalty shootout triumph over Defence Force. "We have to throw fundraisers for some of the boys to come training and I think you have to give them credit."
Harrison revealed that, while his players excelled on the field, the financial uncertainty has thrown their personal lives into chaos. And he suggested that local football will be the loser if the Pro League collapses.
"One of our players is currently trying to avoid his car being repossessed," Harrison said. "[…] If the Pro League folds in two weeks, where would the footballers for the national team come from? Are we going to use part-time footballers to form the make-up of the national team?
"[…] There's a lot of negativity surrounding the Pro League [but last] Friday showed the people of Trinidad and Tobago how exciting the football could be. I hope that people realise it's still a viable league."
San Juan Jabloteh chairman Jerry Hospedales was more confident in the League's ability to survive, although he urged the media to help generate interest in the competition.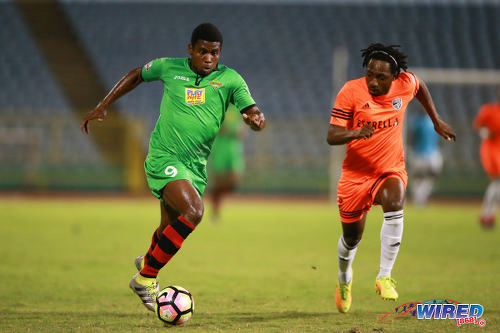 "Some of the funding should materialise in the coming days but funding has been a pertinent problem for a long time and Jabloteh face the same problems like everybody else," said Hospedales. "We need some more help from the media to generate interest [in the Pro League]. Media, clubs, the private sector and fans, we all need to come together and mobilise our resources.
"[…] We had so many experts and analysts who came to the fore in recent weeks [to talk about the Russia 2018 World Cup]. Why can't that same fervour be translated to local football?"
On Tuesday, the Pro League held its annual financial seminar for players, who were advised about managing their money and given career tips by ex-Soca Warriors captain and Premier League forward Kenwyne Jones, former journalist and Royal Bank PRO Nicole Duke-Westfield and First Citizens official Kevon Durham.
Finances, though, remain the problem.
Hospedales insisted that Jabloteh will survive and he believes the Pro League will as well.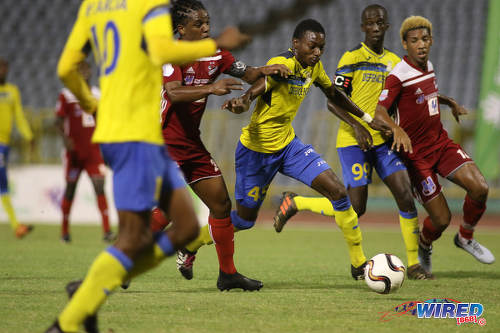 "I'm not worried at all," said Hospedales. "I've been in this for 44 years. If I used to let things like this frustrate me I would have packed up a long time ago."
Wired868 was unable to reach Pro League CEO, Baptiste, for her views while chairman Richard Fakoory declined comment.