Kyle Carabon had a dream. The 25-year-old Rio Claro native had captained the Rio Claro East Secondary football team as a schoolboy but it was not as a player that he harboured a burning ambition to make it to a FIFA World Cup Finals tournament.
Instead, his ultimate dream was to make an appearance—like locals Douglas James, Merere Gonzales, Michael Ragoonath and Ramesh Ramdhan—on football's biggest stage as a referee or a referee's assistant.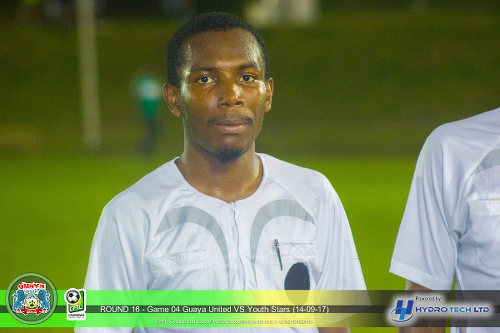 In Tableland on Monday evening, that dream was brutally snuffed out, ended by a bullet.
"Shocking" and "saddening" were the words that recurred in conversations with Wired868 as persons within the football fraternity tried to come to terms with the sudden and untimely passing of a promising youngster who had risen from officiating zonal and league competitions to be among an "elite group" of local referees.
Recognition and tribute—in mostly glowing terms—came from the Head of TTFA's Referees' Department, Wayne Caesar; Guaya United manager Jameson Rigues and Gonzales, who is the chairman of the East Zone of the Secondary Schools Football League.

Rigues, who passed the captain's armband to Carabon when he graduated from Rio Claro East, was distraught when he learned of the incident in which his successor lost his life.
"He was the captain of the school at one time and he always showed that kinda leadership quality," Rigues told Wired868. "I was very saddened and shocked to learn of how he died. I was thinking to myself that it had to be false because I don't know Kyle to be in any kind of criminal activity or anything close to that."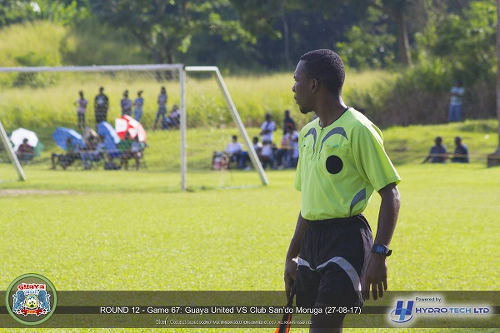 Rigues suggested that robbery might have been the motive behind Carabon's killing as the youngster owned a lot of gold jewelry. However, the Guaya manager stressed that he was merely speculating since he had not received sufficient information to corroborate his theory.
There was no speculating, however, where the leadership quality which Rigues spotted in Carabon during his teenage years; the great diligence and seriousness which characterized his work on the field of play made a smooth transition into the World Cup aspirant's early adulthood when he became an ambitious young referee.
He was always eager to have his performance assessed so as to enhance his growth and he would ask Rigues to send him the full video clippings of any Guaya games he officiated.
"He kept telling me that his dream is to referee at the World Cup," Rigues told Wired868. "He said he didn't care what anybody said but he was going to take his opportunity as an official very seriously because he wanted to go the distance."
In the five years Carabon spent going through the refereeing ranks, Gonzales noted his dedication and his attention to detail. He remarked that this son of Rio Claro, whose fitness level was the envy of many, would travel far and wide to take up refereeing assignments, prepared to make any sacrifices necessary to pursue his lofty World Cup dreams.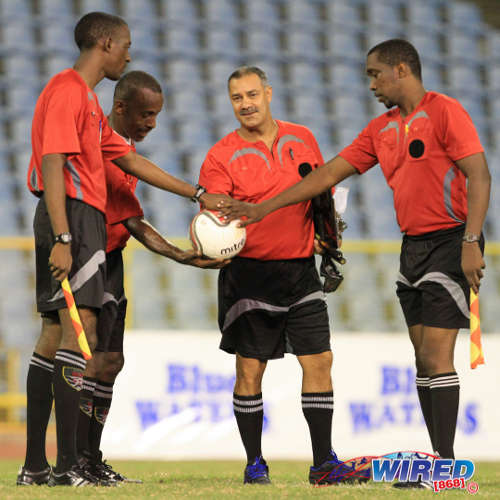 "He was earmarked as one of the local refs to reach on the FIFA panel," Gonzales told Wired868. "His level of competence was highly commendable."
"The loss of any life is always sad. It's the outing of the light of another young person who would have been in a position to better the country."
The Trinidad and Tobago Football Association (TTFA), TT Pro League and the Trinidad and Tobago Super League (TTSL) all issued media releases to pay their respects to Carabon and his family.
"To say Kyle was an up-and-coming referee would be putting it mildly," Caesar commented in the TTFA's release. "He was destined to be a FIFA official because at this stage he was proficient in all physical and technical aspects of the tough training regime."
"On behalf of the entire football family," TTFA President David John-Williams said, "we pledge our support to the family and friends of our colleague, including those in the referees' fraternity."
Carabon was scheduled to officiate in the Pro League game between Point Fortin Civic FC and Morvant Caledonia United carded for this evening; owing to his untimely passing, however, the fixture has now been adjourned to a later date.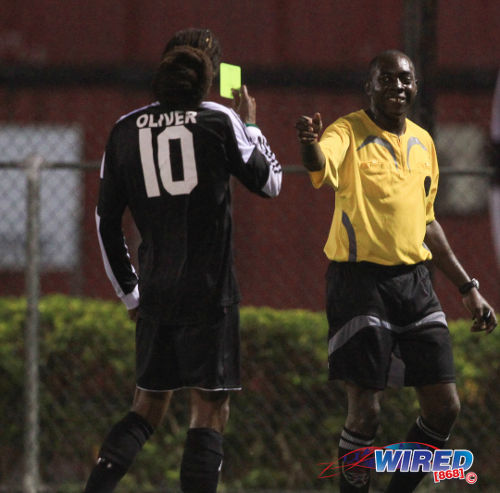 Wired868 understands that Carabon was also scheduled to carry the whistle in tomorrow's Caribbean Football Trust Limited (CFTL) League Cup quarter-final match-up between Guaya and WASA FC in Guayaguayare.
Rigues told Wired868 that Guaya's graphics personnel are currently hard at work on a pre-game tribute to Carabon. The TTSL too has indicated that a minute's silence will be observed at all of the CFTL quarter-final match-ups in honour of the fallen referee.
"Tomorrow we play WASA in the CFTL quarters," Rigues said, "so I'm putting those things in place in order to dedicate the game to Kyle."
Rigues indicated that his heart is particularly heavy at this time because he had not made good on his promise to send Carabon the video footage of Guaya's last Wednesday CFTL meeting with Youth Stars. The TTSL leaders had great fun, routing their Tobago counterparts 8-0.
On the sidelines, however, it had been business as usual for Carabon.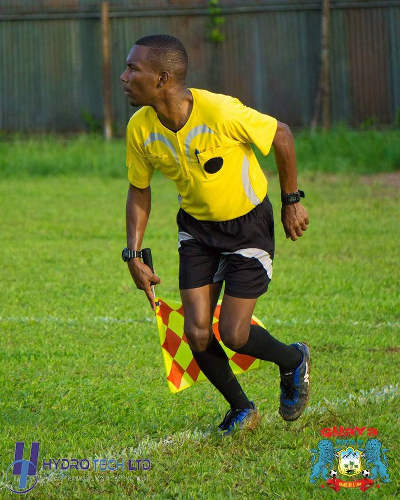 "Actually, he wanted to see his performance as the linesman [in that game] because we record all our games," Rigues, in seemingly sombre mood, told Wired868. "He was telling me to make sure and send the thing for him and I said, 'Yeah, I would send it.'
"It actually brought me to tears last night remembering we talked about that and I was supposed to send it to him and I didn't send it to him […]. So that has remained with me."
Rigues revealed that he and a few of the Guaya players were planning to pay a visit to Carabon's house in Rio Claro this evening after today's training session. The Guaya manager expressed the hope that the visit would throw up some fond memories and distract him from the cruel way in which his friend's life has been taken away.
The TTFA-run FA Trophy tournament had its Round of 64 on the weekend, and although Guaya has now progressed to the next round, there will be no more chances to picong with Carabon.
W Connection, San Juan Jabloteh and North East Stars were among the weekend's big winners while Police FC (TTSL) and Tobago outfits Leeds FC, Black Rock FC and Stokely Vale FC all won by default. Meanwhile, the game between Defence Force and Youth Stars, another Tobago unit, never came off.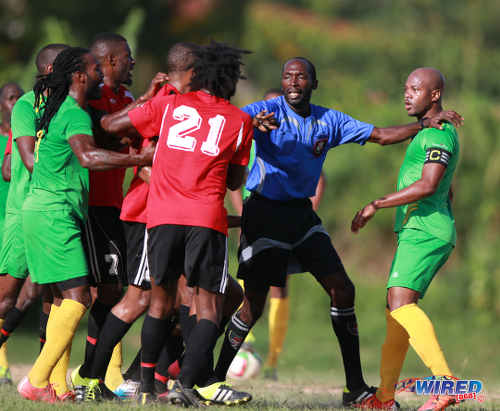 TTFA's Media Consultant Wayne Cunningham informed Wired868 that Leeds' opponent on the weekend, Creek SCC (Eastern Football Association), did not make the trip to Tobago as they feared being stranded there since they had been unable to secure confirmed seats for the return journey.
Cunningham also told Wired868 that the TTFA's Competitions Committee is set to adjudicate tomorrow on all the Round of 64 games which have so far not been played.
Rigues and the whole Guaya community will be hoping that, although Carabon will not be on the sidelines with a flag in his hand when the Round of 32 action kicks off, he will be looking down on them with a smile on his face.
Editor's Note: The funeral service for Kyle Carabon will take place on Thursday 21 September 2017 at the St Faith Anglican Church, Rio Claro from 1:00 pm and thence to the Lapeyrouse Cemetery in Rio Claro.