Central FC will attempt to become the first club in Caribbean history to win three successive regional titles when the final round of the Caribbean Club Championships gets going on Sunday 14 May. And the "Couva Sharks" will seek to do so with possibly up to a dozen players who could have left the country again before the Pro League season kicks off on 26 May 2017.
Operations director Kevin Harrison confirmed that Central retained just eight first team players from last season and have compensated for those departures with bulk imports.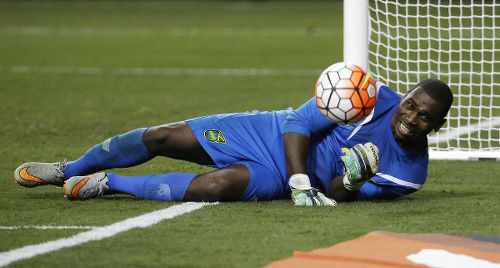 At present, United States midfielder Graham Smith, Jamaican goalkeeper Ryan Thompson, Haitian central defender Simil Fresnel and Antiguan defender Vashami Allen are registered to represent Central at the Caribbean Club Championships. Thompson has seven senior international caps for Jamaica  while the 20-year-old Allen has two senior international caps and is considered a hot prospect for Antigua and Barbuda.
San Juan Jabloteh open the final round of the regional competition with a clash against Haitian outfit Racing FC at 5:30pm while Central face Antiguan team Grenades FC from 8pm in a Hasely Crawford Stadium double header.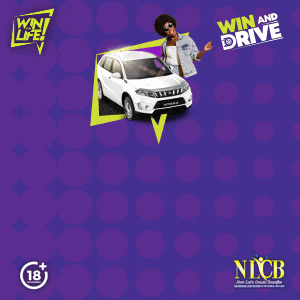 Apart from the four new foreign imports, the Sharks are awaiting international clearance for a further five English players, two Haitians and a Gambian player.
All 12, according to Harrison, will be able to play in the Caribbean's marquee club competition, be paid and leave Trinidad without requiring work permits from the Ministry of National Security.
"The work permit rule says foreigners can come and work for up to 30 days without a work permit," Harrison told Wired868. "So they will be here and gone before the 30 days expire."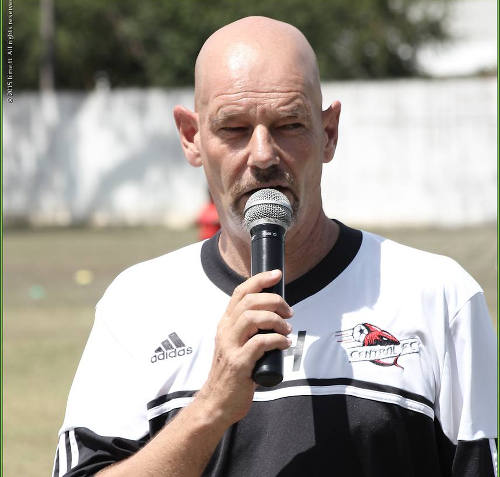 Since the Pro League season starts after the Caribbean Club Championship is completed, the long distance dozen can play in the tournament that serves as a qualifier for the CONCACAF Champions League without ever actually representing Central in Trinidad and Tobago's domestic competition. Wired868 was unable to reach Pro League CEO Dexter Skeene for comment.
However, Harrison said Central will consider offering three month contracts to any of the international players who impress, which could see them remain until August so they can compete in the CONCACAF Champions League group stage if necessary.
CONCACAF pays teams US$40,000 for each away match once they get to the Champions League group stage.
"Before they left their countries to come here, we made sure they had all the documents they need [for us to apply for their work permits] like certificates of character from their local police and so on," said Harrison. "So they brought those things just in case we kept them.
"Once they have applied for their work permits, they can be registered for the Pro League and play. So it is no problem."
Coincidentally, Harrison anticipates that it would take at least four months for players to actually receive their work permits, once their applications are successful. It means that, apart from the first 30 days, the foreign players may be able to play for Central but not to be paid salaries.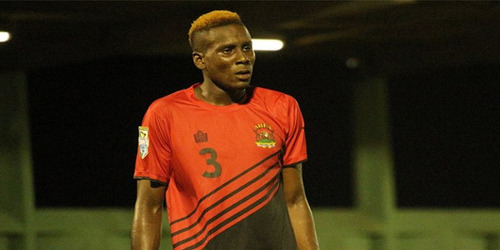 "Last year, [athletes] got work permit exemptions that took just three weeks to process but that has been scrapped and now it can take up to four months to get your permit approved," said Harrison. "So they will be able to play in the Pro League but we won't be able to pay them a wage. We can only give them a stipend until they get a work permit."
It is, Wired868 noted, a situation that might suit a club that has often been accused of reneging on promised salaries and bonuses for players and staff. Harrison insisted that using loopholes to exploit foreign labour was the last thing on his mind.
"I guess you can be cynical and say that [it will save us money]," said Harrison. "But we still have to pay for their work permit applications, which are TT$1,000 each and we have to pay for their accommodation. So it is not like they are not costing us anything.
"If you want to be cynical, you can say we are saving some money but we are not looking at that because that will be immoral."
Harrison claimed that the foreign players will earn roughly US$750 (TT$5,000) a month—when the work permit law allows them to be paid—plus accommodation. Central hope the Haitian players, in particular, win moves to Europe as soon as possible, which will be dream opportunities for the French-speaking islanders but also means that the Couva-based Pro League club could earn a tidy profit for employees that they paid just one month's salary.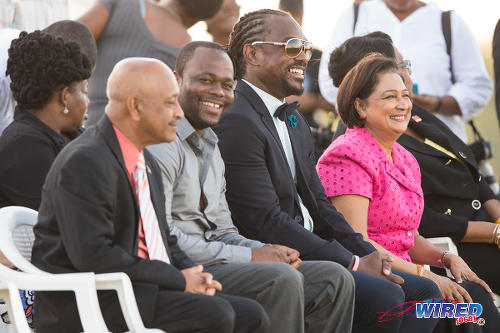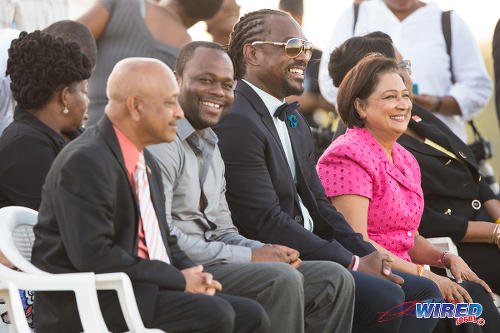 The foreign legion apart, Central retained just six regular first team players from their 2016/17 conquest who are: midfielders Nathaniel Garcia and Sean De Silva, defenders Kaydion Gabriel and Keston George and attackers Jason Marcano and Johan Peltier.
Tyrik John, the son of assistant coach and record Trinidad and Tobago goal scorer Stern John, has also remained after breaking into the team late last season. And so has Guyanese goalkeeper Akil Clarke, who was often back-up to Soca Warriors custodian and new North East Stars recruit Jan-Michael Williams.
The other local players who joined the Sharks' roster during the pre-season are defender Sean Bateau and international players Carlos Edwards, Taryk Sampson and Seon Power.
Club Sando and Trinidad and Tobago forward Akeem Roach was also at Central on loan but withdrew from the arrangement of his own volition and informed Sando that he will not sign a new deal when his current contract ends on 31 May 2017. Most likely, Roach will attempt to move abroad on a free transfer.
The rest of the current Central squad, according to Harrison, are mostly young locals. Central's homegrown players were offered either three month or eight contracts. The latter deal will take the players to the end of the upcoming Pro League season, which finishes in December 2017.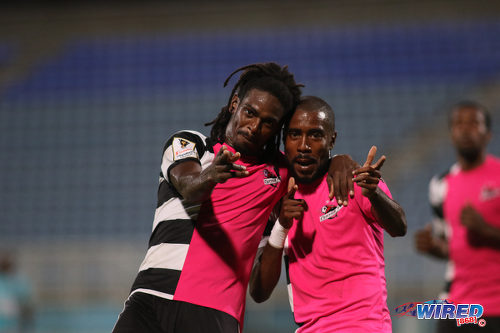 The Sharks' massive turnover of players is a markedly different philosophy to their neighbours, San Juan Jabloteh, who have kept the bulk of their squad from last season.
"I like a family atmosphere with players who are accustomed to each other," Jabloteh coach Keith Jeffrey told Wired868. "I want chemistry and I want players to gel."
Still, Jabloteh have sought to freshen things up tactically for the upcoming season. The "San Juan Kings" qualified for the Caribbean competition by virtue of their second place Pro League finish in 2015/16 but, earlier this year, they ended in third spot and trailed winners Central by a whopping 18 points.
Jeffrey's response was to overhaul his offensive line-up, which meant that giant forward Jamal Gay was sacrificed for a faster, more direct approach.
"We want to be quicker and more direct and dynamic this season," said Jeffrey. "So we have moved on most of the players who would slow the game down for guys who are quick and handle the ball better. If you look at the top teams in the world, you don't see much hold-up play any more…
"Before I made this decision, I tried it in practice and used the players who like to hold it up against the players who are faster and like to pass and move. And every time, the players who play faster have won the game."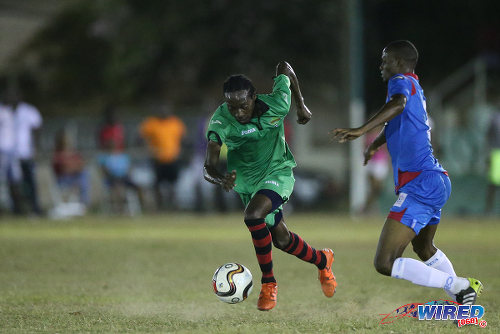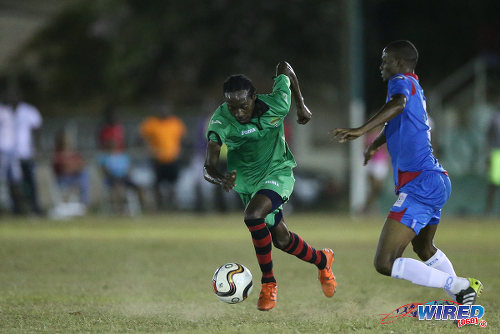 In fact, Jabloteh have not registered a single traditional forward for the Caribbean Club Championship.
Tricky Guyanese winger Vurlon Mills is likely to play as a "false nine" with workmanlike and versatile Jamaican midfielder Keithy Simpson behind him. Although, as always, lightening fast Soca Warriors winger Nathan Lewis should be key to their chances of success.
Jabloteh have six foreign players in their 21-man squad for the Caribbean competition, which also includes Grenada international goalkeeper Shemel Louison, Guyanese custodian Andrew Durant, Panamanian midfielder Jairo Lombardo and Jamaicans Adrian Reid and Damian Williams. Williams, a tidy midfield organiser, is the club captain while Reid is a solid defender and penalty specialist.
All six represented the club last season while, Lombardo apart, the rest have campaigned in the Pro League for between three to 10 years.
Jabloteh should also add Venezuelan winger Jose Parra to their ranks in time for the Pro League. But in talented young locals like Kadeem Corbin, Josiah Trimmingham, Micah Lansiquot, Shakiyl Phillip and Aquil Campbell, the Kings believe they have an exciting project for the future.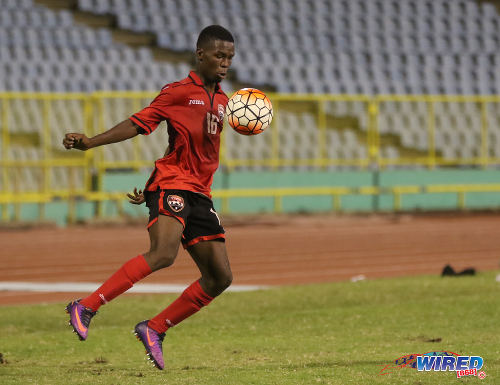 Warriors defender Carlyle Mitchell and former Trinity College East attacking midfielder Sean Bonval should also join the Jabloteh team as soon as they recover from injury.
"I looked at [Jamaican team] Portmore via SportsMax and I think we will do well against them," said Jeffrey. "We are at home and expect to have the backing of the crowd and we are accustomed to the Hasely Crawford Stadium. We also have a good idea of what Jamaican and Haiti teams can do.
"I know Central have brought in a lot of foreigners on loan but I stick to chemistry and I believe that will take us far."
Jabloteh and Central are drawn in two different groups and the two winners will contest the final. The Caribbean champion automatically qualifies for the CONCACAF Champions League which kicks off in February 2018 while the remaining three teams will play in the CONCACAF League, which runs from August to October 2017.
The CONCACAF League winner will advance to next year's Champions League.
For different reasons, it should be an intriguing battle for either Pro League team.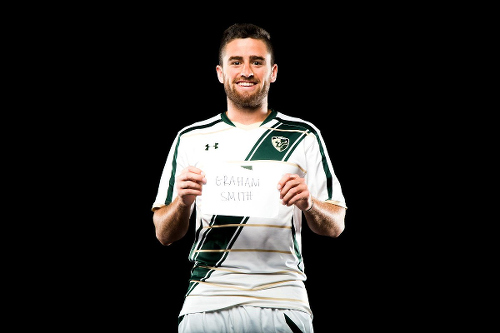 (Teams)
San Juan Jabloteh
Goalkeepers: Shemel Louison, Andrew Durant, Javon Sample;
Defenders: Adrian Reid, Akeem Benjamin, Jevon Morris, Kion Joseph, Shakiyl Phillip, Josiah Trimmingham;
Midfielders: Damian Williams, Elijah Manners, Micah Lansiquot, Keithy Simpson;
Attackers: Aquil Campbell, Nathan Lewis, Jairo Lombardo, Kennedy Hinkson, Julio Noel, Hayden Tinto, Kadeem Corbin, Vurlon Mills.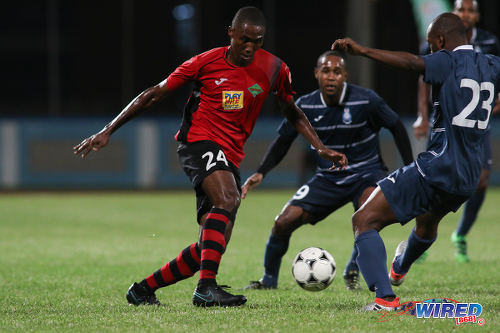 Central FC (so far)
Goalkeepers: Ryan Thompson, Akil Clarke;
Defenders: Carlos Edwards, Kaydion Gabriel, Keston George, Taryk Sampson, Seon Power, Sean Bateau, Simil Fresnel, Vashami Allen;
Midfielders: Sean De Silva, Nathaniel Garcia, Graham Smith;
Attackers: Jason Marcano, Johan Peltier, Tyrik John.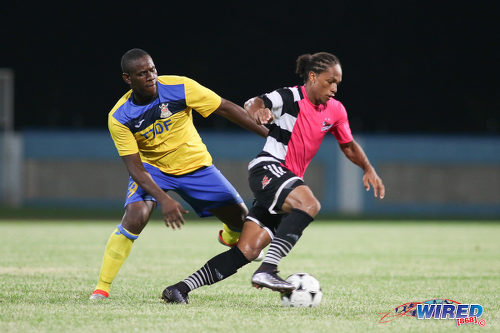 2017 Caribbean Club Championship fixtures
Hasely Crawford Stadium, Port of Spain
(Sunday 14 May)
San Juan Jabloteh vs Racing FC (Haiti), Group B, 5:30pm;
Central FC vs Grenades FC (Antigua), Group A, 8pm;
(Tuesday 16 May)
Portmore United (Jamaica) vs Racing FC (Haiti), Group B, 5:30pm;
Cibao FC (Dominican Rep) vs Grenades FC (Antigua), Group A, 8pm.
(Thursday 18 May)
San Juan Jabloteh vs Portmore United (Jamaica), Group B, 5:30pm;
Central FC vs Cibao FC (Dominican Republic), Group A, 8pm;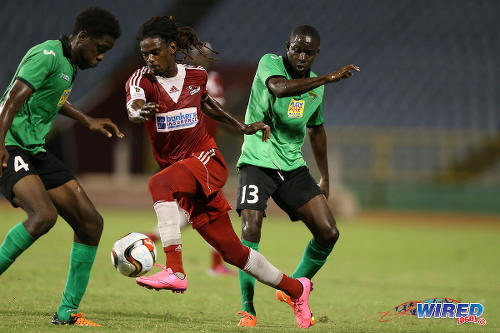 (Sunday 21 May)
CFU Third Place Play Off
Group A runner-up vs Group B runner-up, 5pm;
Caribbean Club Championships final
Group A winner v Group B winner, 8pm.