Ivy pack up she clothes to leave/because John was down and out (…)
(…) Johnny nearly kill she with blows/Poor Ivy bawl like a cow… ("No money, no love")
Women are taking a beating in Trinidad and Tobago. And if that were merely a metaphor, neither the news nor Sparrow's almost-50-year-old calypso would be so distressing.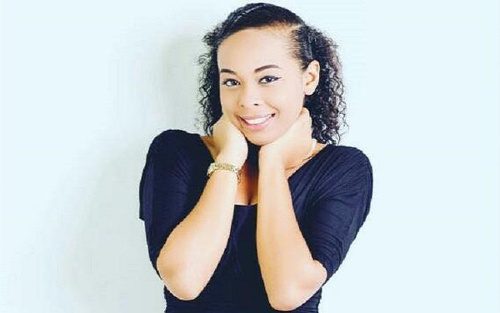 But alas! it's not just a metaphor. And more distressing still is the fact that the authorities aren't doing too much about it.  Prime Minister Keith Rowley is certain that the level of crime is "unacceptable;" he has said so publicly more than a dozen times since September 2015.
National Security Minister Edmund Dillon continues to be "concerned" as, indeed, are we all—he about rampant crime, we about his fitness to deal with it.
And the acting Commissioner of Police Stephen Williams is "leaving no stone unturned," which must be true by now. Why on earth would he keep on telling us the same thing so often if it weren't?
The consistent message from these people in charge is that we should raise our voices to high heaven and request, maybe even demand, divine intervention. What we have been demanding all along is action on crime.
Wired868 tried prayers, at first our own heartfelt prayers. And a voice came down to us from on high saying, "Take up thy bed and walk."
We took that to mean that God will help us if we help ourselves. Which is what we are now trying to do with this team of writers we have assembling.
But old habits die hard and we went about our daily business muttering the Lord's prayer and fuming about the fecklessness of the people who should be putting the criminals under heavy manners but were only raising their eyes to the skies and hoping for heavy manna to fall from Heaven into their hands.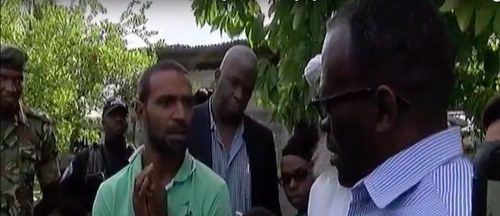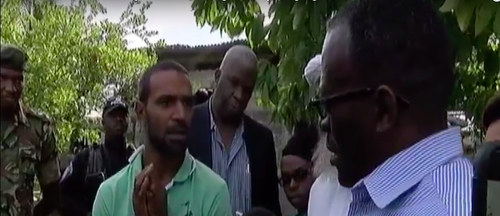 So when Dillon announced that he was going to the country's latest "hot spot" in Enterprise, we all breathed a sigh of relief and said "Thank God!"
"Ah hahn!" I told myself, "He going and show dem who is boss." He did…but not in the way I expected. And I'll tell what I think of how he handled that impromptu interview shortly. But let me first deal with our classy columns.
When we asked Him to "give us this day our daily bread," the same stentorian voice responded, "So Martin on a Sunday ent good enough? Buh eh eh!"
The accent, of course, brings grist to the mill of all those who have long maintained that God is a Trini. Anyway, we immediately put DALY BREAD, our Sunday staple, at the top of the list of classy columns Wired868 now regularly offers you.
We have a squad of 13, including a coach and a 12th man. Of course, the team leader who, contrary to spurious rumours circulated elsewhere, always takes in front, is Mr Live Wire. As you already know, his stock in trade is satire. And these days—ask the MoNS—his bite is much worse than his bark because we recently went out and got him a new set of teeth.
And like all other members of the team except Mr Daly, Mr Live Wire will be in your face whenever the Spirit so moves him.
"…moves him." "Mr Live Wire." Wired868's world is NOT a man's world and the gender thing is a problem; it sticks in our craw.  So unhappy, as we were saying earlier, with what has been happening with our wives and our sisters and our daughters, we have been seeking to add a woman's voice, a woman's hand, a SOFT TOUCH.
We are certain we have found it but you'll have to wait for her first piece to discover her name.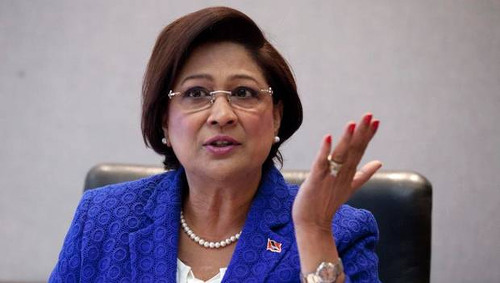 Their names. There's also ASSING'S LYRICS from the pen—in a manner of speaking—of another female whose identity will be revealed, as the poets used to say, anon.
Wise men come the East. Salaah Inniss will send regular greetings from Santa Rosa. SALAAM will express random thoughts about things in general, with no particular bias, ethnic, cultural or religious.
From the East too will come STREET VIBES, from the hard-hitting Rudy Chato Paul, Sr, who manages to keep his finger on the pulse despite continually throwing punches left, right and centre.
From the West will come a young man whose quality suggests he's originally from the East. Ink arguably runs in the veins of Jabari Fraser, who knows how to turn a phrase. Look for his by-line under PHRASER'S STYLE.
Then there's Corey Gilkes, who surveys the country and the world carefully from his southern vantage point in La Romaine.  It's a brave man indeed who would dare to gainsay him. His gravitas will inform MASTER'S VOICE.
Another man whose eyes are trained on the country and the world is Akins Vidale, the former trade unionist now retired to the safety of the AV ROOM. From there, he will be closely monitoring proceedings in many different spheres and keeping Wired's readers, you, in the loop.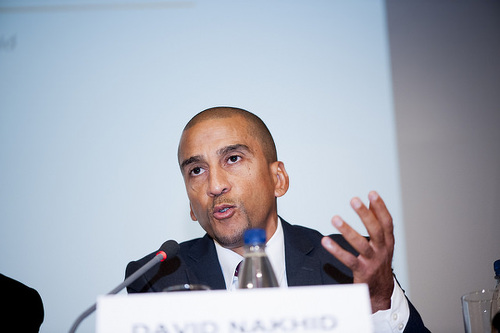 And when you have been here, there and everywhere with the ladies and Akins and Corey and Rudy and co., you're likely to get slightly tired, maybe even jetlagged, Time for a PITT STOP? Retired judge Romain Pitt is roaming in Canada but his eyes are firmly fixed on the region, especially on West Indies cricket.
As you know, nothing Trinidadian is ever good enough without something from the cold, from foreign. Brian Harry is a geologist by training who, born in Tobago, is currently based in Texas. He will sweeten the Wired868 pot with OLIVE OIL.
With those 11 players, we feel that, put to the test, we can give WI a fight – which, these days, is not at all hard!
Our 12th man is, of course, the redoubtable David Nakhid who obviously will make a rare appearance when the situation demands it. Swinging for the fences or shooting from the hip, he'll give you the NAKHID TRUTH. As per usual
So that's it then. Except to say that I shall be taking the responsibility for monitoring this many-sided mass of masterly mediafolk. My MEDIA MONITOR will try to share with them whatever the Fourth Estate and the Third Educator may be doing with a view to improving the informal education.
The title of the calypso with which we began comes from Ivy's challenge to Johnny to do something about their domestic situation.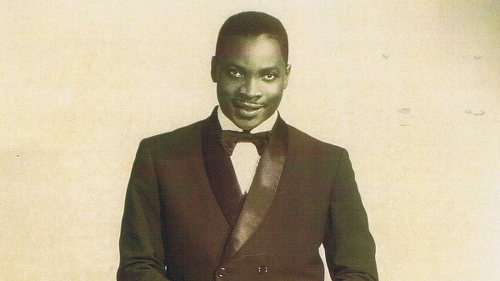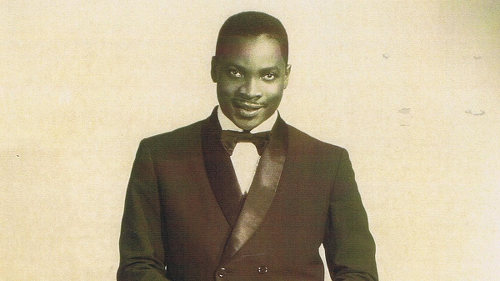 But we submit that, without a concerted effort on the part of the media to hold all our officials, elected and appointed, to account, those four words will continue not just to let us know what one or two of our citizens were going through but equally to provide the whole world with a description of the continuing situation that all 1.3 million of us here on these two large red, white and black rocks are facing every day of our lives.
"New opinions are always suspected, and usually opposed, without any other reason but because they are not already common."

John Locke