As sharp-witted as ever, former World Cup 2006 goalkeeper Shaka Hislop suggested, via Twitter, that he had hangovers which lasted longer than recently departed Trinidad and Tobago football coach Tom Saintfiet.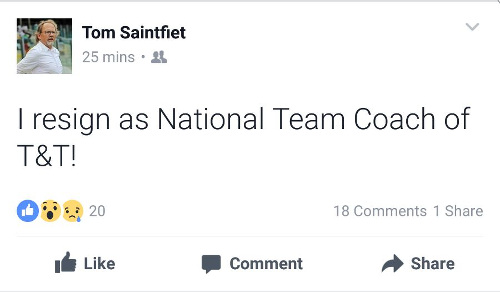 The obscure Belgian lasted 35 days before he told TTFA president David John-Williams to mark himself down for an afternoon of self-molestation and dropped the mic.
That will teach us for hiring a couch surfer with a football badge!
A 35-day hangover? Well, we are into Carnival season… So anything is possible.
Hyperbole, of course, is the backbone of satire.
So what else might have lasted longer than Saintfiet?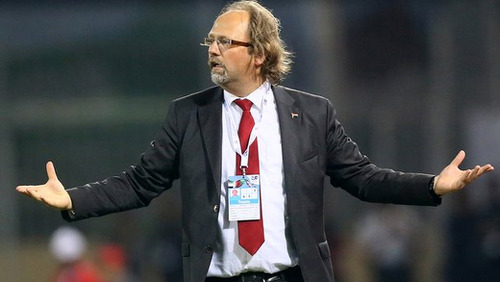 Live Wire has a few suggestions:
Nigel Paul's Olympic boxing match…
Kevin Molino's time between boat parties…
Donald Trump intelligence briefings…
Rufina's doubles…
Mike Tyson's comeback…
A solar eclipse…
A scoop of ice cream on a hot day…
Decorum on Carnival Tuesday…
John-Williams' campaign promises…
Eh… Your turn!
#thingsthatoutlastsaintfiet