Presentation College (San Fernando) football team paramedic Natalie Charles did her part to try to cool down Naparima College yesterday evening in the final game of the 2016 Secondary Schools Football League (SSFL) season.
But it was as futile as everything else the "Pres Lions" tried in the Big Four final at the Ato Boldon Stadium in Couva.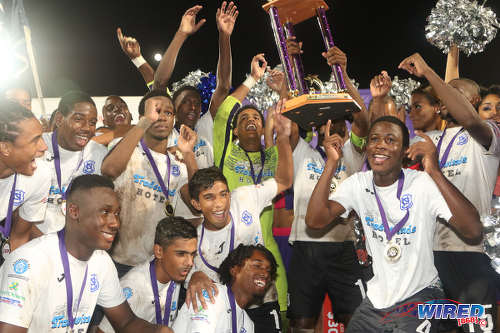 As the fierce rivals exchanged pleasantries through gritted teeth—after the final whistle confirmed a 2-1 triumph for Naparima—'Naps' paramedic Kaleisha Delpeche was in the opposing technical area when Charles appeared to offer her a drink.
Only the water was not proffered in a glass and Delpeche did not get the right of refusal. Delpeche did not take kindly to the surprise shower and it took about three police officers to separate the pair.
The Naparima paramedic, incidentally, is a Trinidad and Tobago rugby player. So, whatever might be said about Charles' action in the inevitable probe of the heated incident—and the Presentation bench suggested she was provoked—credit at least her bravery.

If the Naparima coaching staff failed to spot the dangers in post-game greetings, there was little during the 90 minutes that seemed to catch them off-guard.
Last season, coach Angus Eve led Naps to a clean sweep of titles. But they were trophy-less at kick off and determined to do something about it.
"It was a sort of redemption because all year I thought we played good football without a title to show for it," Eve told Wired868. "And having to beat all the teams that won titles this season to get this made it even more worthwhile for us."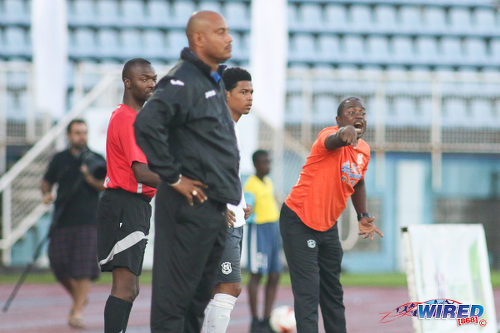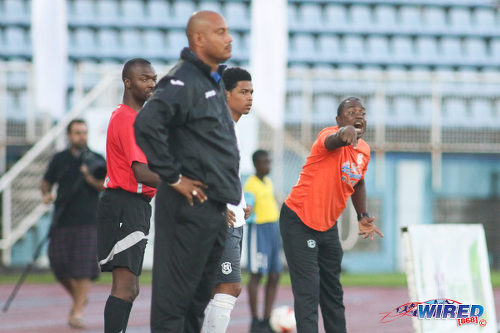 It was a bittersweet end to 2016 for Presentation coach Shawn Cooper. The Pres Lions finished second in the Premier Division—although they could slip as low as fourth due to the possible ramifications of using an illegitimate player, Kori Cupid—while they were also runner-ups in the National Intercol final. They did secure the South Zone Intercol trophy this year but a national title evaded them yet again.
"I thought it was one too many games for us," said Cooper. "The games came back to back and, with the wet conditions, we looked a bit leg weary… For us, it was a consistent season. For one team to reach to three finals tells you something.
"We have no national trophies to show but I think we had a splendid season."
There was an extra niggle to the showdown between the two southern institutions, as it was Naparima's protest against Cupid that put their San Fernando neighbours in hot water.
Cupid entered high school at Trinity College (Moka) in 2008 and SSFL rules dictates that students can only participate in its football competitions for eight years. However, the documentation Presentation sent to the schools football administration claimed that the player did not start secondary school until 2009.
Eve claimed a precedent was set by FIFA in the 1990 World Cup qualifying campaign when Mexico was barred from participating for fielding an overage player in a youth competition. Presentation, according to the Naps coach, should be relegated.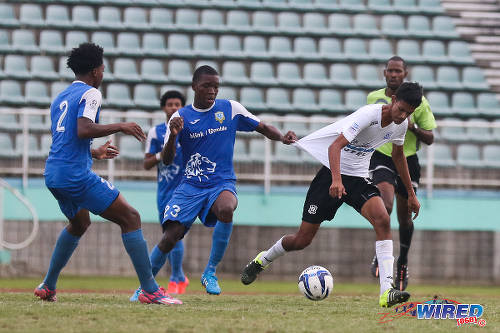 "Like Mexico in 1988 who registered an illegal player, they should have been thrown out of the league because they played an ineligible player," Eve told Wired868. "[…] It amounted to fraud because the date of when the player went into the school was changed to 2009 instead of 2008… The school should have been thrown out."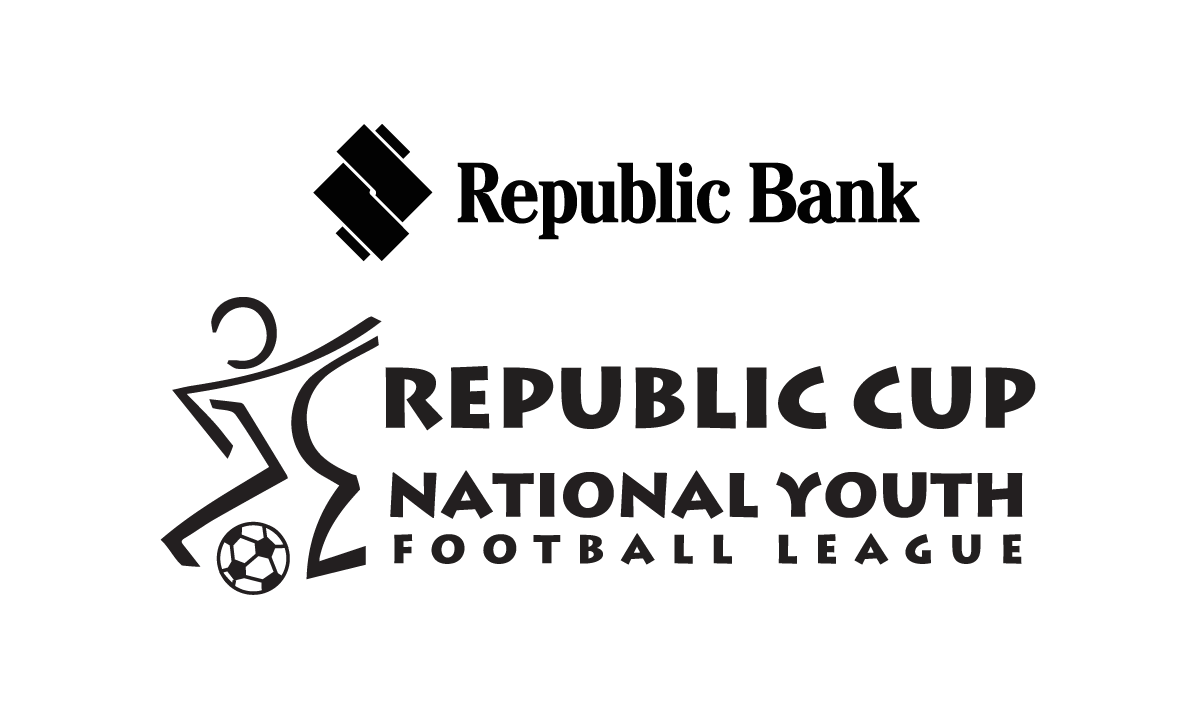 Cooper previously declined comment on the furore. However, he tried to clear the air yesterday evening by suggesting Cupid's inaccurate form was a mistake made several years ago that was never corrected.
He said that Cupid transferred from Trinity as a Form Three student to the same level at Presentation. However, he claimed school officials mistakenly recorded that the young footballer had come from Form Two in Trinity.
That error, Cooper said, was on Cupid's paperwork for his entire time at Presentation and was unintentional.
"Naparima blew it out of context," said Cooper. "It wasn't really Presentation's fault or that we were trying to cheat… There was a [glitch] in the system. We will not knowingly use an illegitimate player and we did everything that we thought was right.
"It is not that we were trying to get an unfair advantage because look we got to three finals without the boy…"
Ironically, Presentation lost against Naparima when Cupid played. But their luck was not much better this evening—if luck had anything to do with it, of course.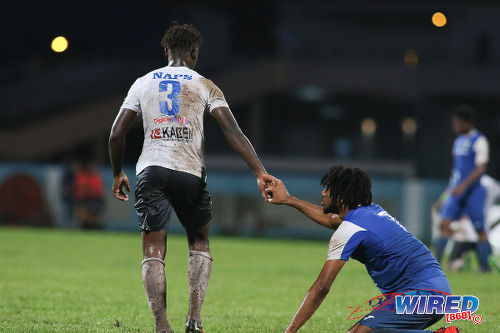 Earlier this season, Eve described Presentation captain and Trinidad and Tobago National Under-20 midfielder Kareem "Enzo" Riley as "nothing special." He stuck to that theme today, as he insisted that Naps' lanky playmaker, Justin Sadoo, was better than his opposing midfielder.
"For me, there was only one national player on their team, [Nion] Lammy," said Eve. "Justin Sadoo is the best midfielder in the league to me and I don't know how he is not on the national team or how he didn't make [the Wired868 All Star] team.
"He was tremendous whole season and he showed it again tonight. Isaiah Lee got the goals but Justin Sadoo was the glue who kept us together."
It was high praise from Eve, who is recognised as Trinidad and Tobago's most capped international player, and Sadoo lived up to the hype as Naparima bossed Presentation for the opening 45 minutes.
Lee, yet again, got the opener with a simple tap in after a mazy dribbling exhibition from Naps winger Ronaldo McIntosh in the 14th minute. And, five minutes before the interval, Sadoo doubled their advantage with a fine angled drive that gave Presentation custodian Jabari Gray no chance.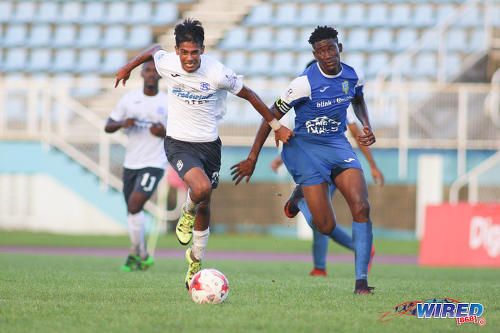 "They were sharper and quicker to the ball than us because they had barely played for the last three weeks," said Cooper. "But after we made some changes, we took the game to them. We just couldn't put the ball in the back of the net."
Cooper inserted James Alex Lee Yaw upfront for the resumption of the match and Lee Yaw nearly halved the deficit with a thumping free kick from 30 yards, which rebounded off the outside of the post.
But, in truth, despite the renewed sense of urgency from the Lions, they were largely restricted to shooting from distance while Naps often threatened to get a third on the break.
Presentation did get a consolation item, though, as right back Mylz Barrington outfoxed Naparima full back Khris Stroud before drawing contact to earn a penalty, which substitute Omri Baird confidently dispatched.
But, otherwise, the most action Naps goalkeeper Levi Fernandez got was of his own making, as he took the ball towards the far corners of his penalty box until an opponent forced him to pick it up. Then, he dropped to the floor to caress the sphere with the relish of a newly wed.
Incensed, Presentation supporters serenaded Fernandez with a ditty that would not impress the local LGBT movement. But the real fireworks came after the final whistle.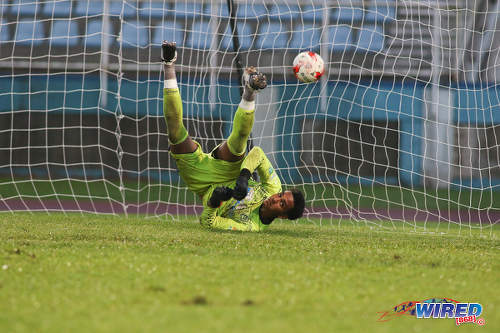 Delpeche wandered into the Presentation's technical area—ostensibly to congratulate the opposing staff for their effort. But there is supposedly a grievance between the two female medical staff members from another job site.
Both coaches were on the field interacting with players at the time. At least one eye witness suggested that Delpeche initiated the confrontation although that cannot be confirmed at this time.
What does seem undeniable is that Charles offered her rival a drink by tossing the contents of her water bottle at Delpeche. And it was not taken in the same good humoured manner as when players tip the water cooler over on their coaches to celebrate a title.
Delpeche did try to tip Charles over though. Thankfully, the police officers present got involved quickly and were able to prevent the paramedics from injuring each other—which would have been a professional discourtesy in more ways than one. Charles had a handful of Delpeche's hair in firm grip at the time.
"It was disgraceful," said Eve. "I don't encourage that kind of thing… I don't know what will happen on their side but I know what will will happen on our side.
"I didn't want to spoil the boys celebratory mood but we will definitely deal with it tomorrow."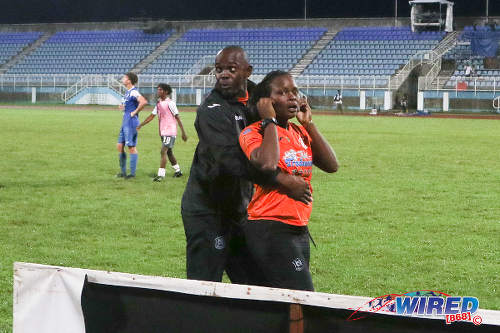 Still, Naparima, the most dominant school in the three-year history of the SSFL Premier Division, were on winner's row again. And, but for the disruptions of the Trinidad and Tobago National Under-20 campaign, who knows what they might have achieved this year.
For Presentation, it was a case of what might have been—although Cooper put a positive spin on it.
"The only thing present in every final this year was Presentation College," said Cooper. "We just didn't have the killer instinct and, over the last few days, I think the players were mentally tired."
Almost certainly, these two schools will be at each other's throat for a trophy again next year. Although, hopefully, not literally.
(Teams)
Presentation College (San F'do) (4-2-3-1): 28.Jabari Gray (GK); 16.Mylz Barrington, 6.Matthew Joseph, 2.Shirwin Noel, 27.Juaval Roberts; 12.Darnell Hospedales, 8.Terrell Williams (5.James Alex Lee Yaw 46); 11.Jordan Riley (9.Omri Baird 56), 10.Kareem Riley (captain), 13.Jarod Gordon (19.Jarelle Steadman 87); 7.Nion Lammy.
Unused substitutes: 1.Ishmael Salaam (GK), 14.Jerrin Jackie, 15.Kent Hamilton, 23.Justin Cornwall.
Coach: Shawn Cooper
Naparima College (4-2-3-1): 1.Levi Fernandez (GK); 15.Shadeon Arthur, 2.Tyrike Andrews, 5.Rondell Payne, 3.Khris Stroud; 11.Shane Sandy (captain), 21.Justin Sadoo; 18.Ronaldo McIntosh (13.Jeron Pantor 65), 23.Renaldo Francois (4.Aalon Minors 90), 17.Mark Ramdeen (19.Andre Raymond 75); 12.Isaiah Lee.
Unused substitutes: 30.Enrique Changiah (GK), 8.Nikel Rawlins, 10.Jeremiah Kesar, 16.Decklan Marcelle.
Coach: Angus Eve
Referee: Rodphin Harris
Wired868 Man of the Match: Justin Sadoo (Naparima College)
Big Four final
(Monday 12 December)
Presentation College (San F'do) 1 (Omri Baird 74 pen), Naparima College 2 (Isaiah Lee 16, Justin Sadoo 40) at Ato Boldon Stadium.