The two schools which arguably share the fiercest rivalry in the Secondary Schools Football League (SSFL) at present will close of the 2016 season on Monday, as Naparima College and Presentation College (San Fernando) square off in the Big Four Super Cup Final at the Ato Boldon Stadium in Couva.
At the same Couva venue yesterday, Naparima edged current National Intercol champions San Juan North Secondary by a 1-nil margin, while Presentation outlasted Shiva Boys' Hindu College from the penalty mark after a 1-1 stalemate.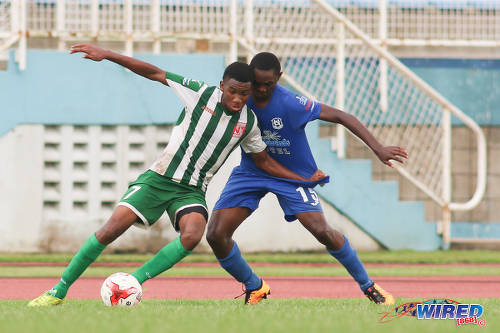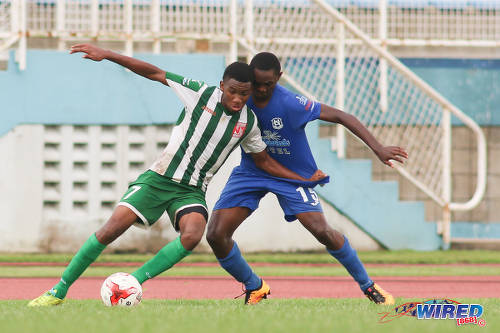 It was Presentation's second penalty shootout win over the 2016 Premier Division champions in the space of three weeks. And this time, the 'Pres Lions' were the ones roaring back with a late equalizer to send the game to penalties.
On Tuesday afternoon, Presentation succumbed to a strike by San Juan's Brandon Semper to finish as runners-up in the National Intercol competition.
They were second in the 2016 Premier Division too before slipping to third after Naparima protested their use of illegitimate player, Kori Cupid—and they could drop further still depending on an investigation by the SSFL's credentials committee.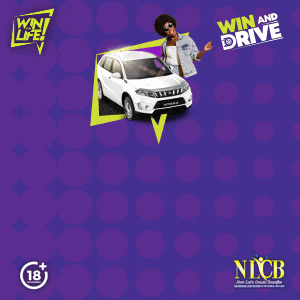 And now, Presentation coach Shawn Cooper sees the Big Four final as an opportunity for his team to get some redemption.
"We wanted to get back to the finals to redeem ourselves because we thought we let one go in losing that final against San Juan North," Cooper told Wired868. "And today, we wanted to show that getting to the National [Intercol] Final wasn't a fluke."
Cooper was understandably pleased with the resilience his team showed to claw themselves back into yesterday's match after they fell behind to a first half item by Shiva's Shaquille Williams. However, the coach was anxious during the affair, as once again his team wasted a plethora of chances before equalising in the 85th minute through a clinical strike by winger Jordan Riley.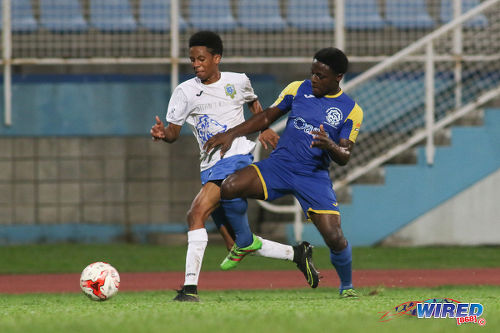 "[Against San Juan North] we played good football but we didn't score," said Cooper. "Again today, we had the opportunities to finish the game in the first half and we didn't score. I think we need to put away our chances and put away the game in order to make the game a bit easier."
Although Riley fashioned Pres' equalizer near the end of the game, he was also culpable for wasting a golden opportunity in the second half. After Shiva goalkeeper Denzil Smith fouled forward Omri Baird in the penalty area in the 65th minute, the slender Riley subsequently saw his spot kick stopped by a brilliant low dive from the Shiva goalkeeper.
Presentation's energetic winger Nion Lammy also spurned a glorious second half chance, as he failed to beat Smith from close range in the 54th minute following a right side Riley cut back.
Lammy had an unusual amount of time and space to pick his spot but only managed to pick the frame of the National Under-20 goalkeeper with his left-footed shot from inside the box. The stadium was left flabbergasted.
While Riley was trying his endeavour best to get as much change as possible from left-back Matthew Beal, the Penal schoolboys were trying to land a killer blow on the counter attack. However, the speedy Shiva duo of Tyrell "Sexyman" Baptiste and Quinn Rodney were kept at bay for most of the game by opposing defenders Matthew Joseph and Mylz Barrington.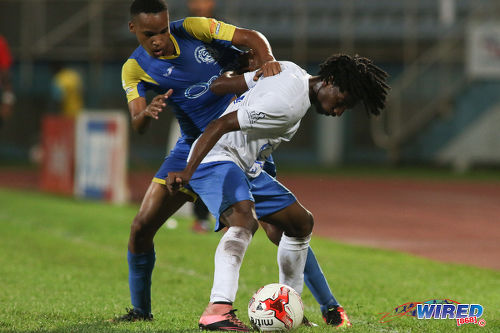 There was still one Mr Tyrel "Pappy" Emmanuel for Presentation to see about though. And the midfielder nearly brought the house down with a long range shot in the 77th minute after some extravagant dancing and a silky one-two.
Emmanuel's dribbling seemed to inspire Baptiste six minutes after, as the poacher disdainfully scooped the ball over the head of Pres defender Juaval Roberts while isolated on the right flank. Roberts took exception to the exhibition of skill and swiftly hauled Sexyman to the ground.
"But yuh will kill him!" one frantic supporter exclaimed.
But while Shiva Boys were showing their flash, Presentation were still looking for their substance. And that came mere moments after.
Again, Riley and Lammy were not far from the action, as the duo combined on a breakaway before a goal-saving tackle by Shiva Boys defender Yohannes Richardson. Shiva Boy's defensive backbone could do little to stop what happened next though, as Riley arrowed a right-footed volley past Smith after his defence failed to clear the subsequent corner kick.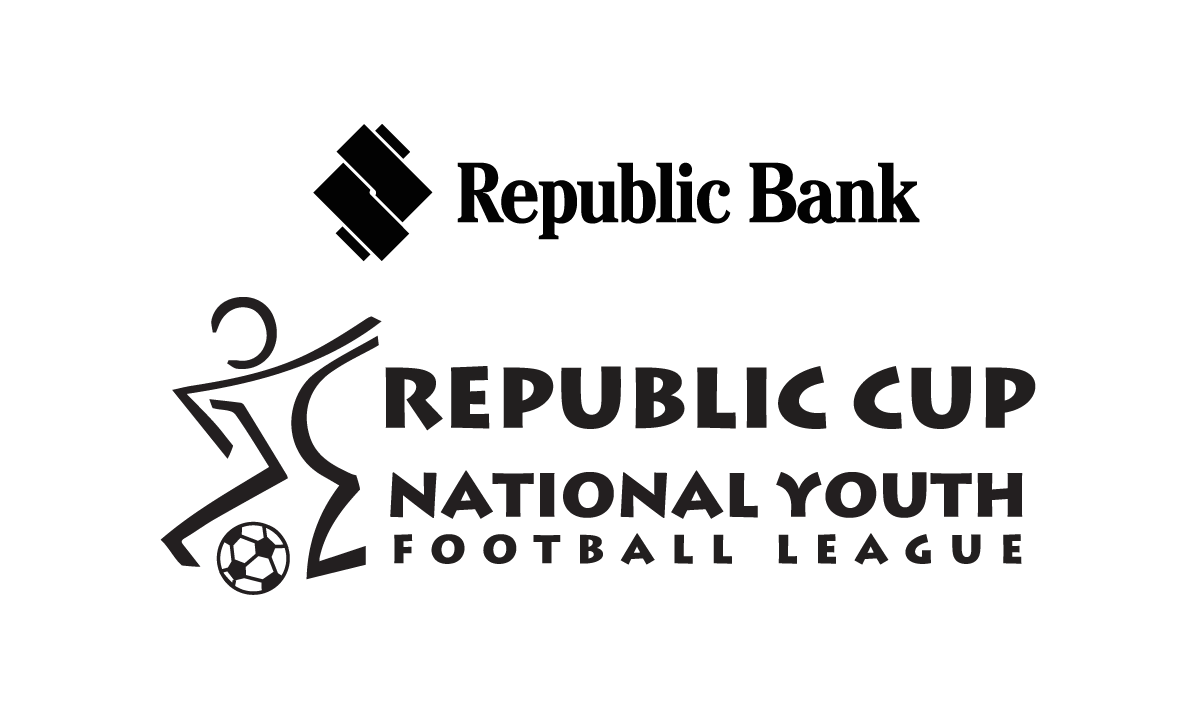 "I just wanted the boys to concentrate on what I told them, which was getting bodies in the box," Cooper said. "We had numbers in the box and we got a second ball and we finished it. We would not have had [Jordan] Riley placed at that strategic point before."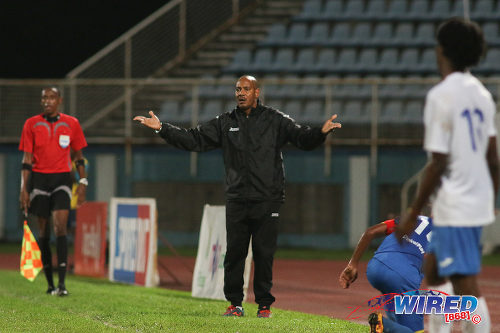 In the aftermath of Riley's item, Cooper inserted attacker James Alex Lee Yaw and goalkeeper Ishmael Salaam while Shiva coach Hayden Ryan threw on his sharpshooter Junior Asson, who notched him 11 goals in the league campaign.
Ryan was really hoping for Asson to pull off a miracle as he revealed that the substitute, who was nursing a leg injury, was not among his first five kickers.
And as it turned out, Cooper's late changes had decisive roles to play in the shootout.
Salaam made the only save of the shootout as he thwarted Richardson on Shiva's second attempt, while Lee Yaw sealed his school's ticket to the Big Four Final with the fifth and final conversion.
"They tried to influence their strengths on the game but at the end of the day our strength came to the fore in terms of changing the goalkeeper," said Cooper. "We were able to put our good shot-stopper on in time and I told him just stop one, and the other boys will do the rest."
Ryan and his Shiva players had to deal with the sinking feeling of déjà vu as Pres beat them from the spot yet again.
"We were a bit off the pace and you could see it," Ryan told Wired868. "We normally take control of the game and we weren't able to do that. But the guys know how to win a match, and it just didn't pan out tonight."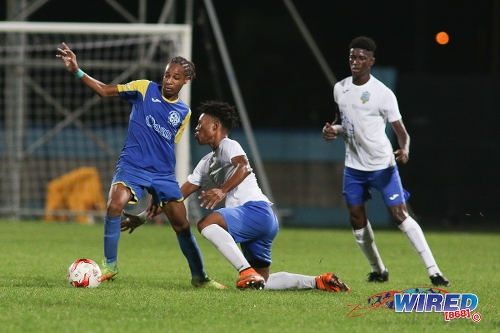 Roughly two months ago, Shiva were able to seal their maiden Premier Division triumph with a 3-1 win away to Pleasantville Secondary. However, Ryan feels as though his team never descended from that high.
"It was a blessing to win the biggest of them all [and] I think we really celebrated the victory," said Ryan. "It's unheard of in the area we came from. It was the first victory of its kind. However, I think we never quite recuperated to get that gear in again.
"So it's a bit of immaturity on the part of some of the players but, with God's willing, next year we will be bigger and stronger."
On the other hand, Cooper was happy his team showed their true fighting spirit.
"Today, you saw the heart and the fight of the team and that is what Pres is about," said Cooper. "That is what the Lion is about. That's why we carry that Lion on our chest because we fight to the last.
"There were three finals for the boys to get into and we have gotten into three finals. And if this is the best the boys can do then this is all we can ask of them. Win or lose, come Monday we are proud of them and [we know] they represented the school with dignity."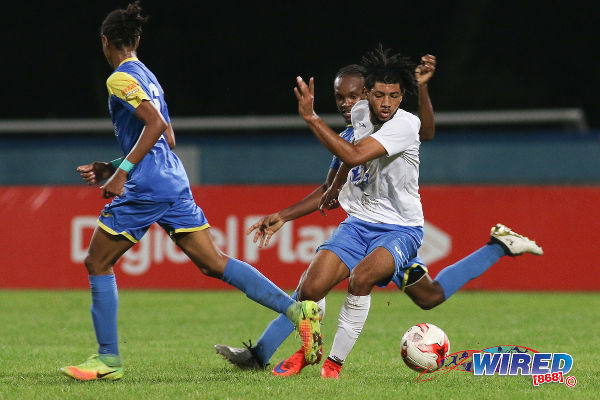 Earlier on Friday evening, Naparima were just as wasteful as their archrivals as they edged San Juan in the first game of the double header.
Naparima attacker Isaiah Lee, the Premier Division's leading goal scorer, presumably forgot his shooting boots at home as he spurned three glorious opportunities in the second half.
Maybe Lee's radar was wayward due to rust, as Naps had not played a competitive match since being knocked out in the South Zone Intercol semifinal by Presentation on 14 November.
At the other end, San Juan tried to replicate the stubborn formula which worked in the National Intercol Final, three days earlier.
However, coach Jerry Moe's plans were foiled in the 72nd minute when Naparima defender Shadeon Arthur lobbed goalkeeper Shawdell Byer with a speculative long range shot in the aftermath of a set piece.
There was no magic from San Juan's Semper or Renaldo Boyce yesterday, and the aforementioned player even missed a 76th minute penalty after referee Nickolai Nyron generously pointed to the penalty spot for an infringement in the penalty area.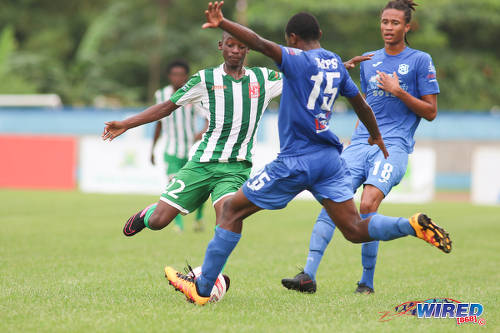 Maybe it was destined to be, though, as the two rival South schools will bring the curtains down on the 2016 SSFL season.
And the ongoing controversy over Presentation's use of National Under-20 player Kori Cupid during the Premier Division season, which was successfully raised by Naparima in the protest room, will surely add some spice to the occasion.
Let's keep it clean gentlemen!
(Teams)
Shiva Boys' Hindu College (4-1-4-1): 22.Denzil Smith (GK); 2.Chris Vialva (5.Jerome Samuel 58), 11.Yohannes Richardson, 3.Shaquille Williams, 14.Matthew Beal; 16.Simeon De Bourgh; 21.Quinn Rodney, 10.Judah Garcia (captain), 6.Tyrel Emmanuel, 17.Ronaldo Edwards (8.Junior Asson 90+2); 19.Tyrell Baptiste.
Unused Substitutes: 1.De-Jon Blondell (GK), 12.Kellon Ferdinand, 13.Ryan Davis, 18.Muquasie Alexander, 24.Jabari Graham.
Coach: Hayden Ryan
Presentation College (San Fernando) (4-2-3-1): 28.Jabari Gray (GK) (1.Ishmael Salaam 90+3); 16.Mylz Barrington, 2.Shirwin Noel, 6.Matthew Joseph, 3.Juaval Roberts; 10.Kareem Riley (captain), 8.Terrell Williams (5.James Alex Lee Yaw 85); 11.Jordan Riley, 9.Omri Baird (13.Jarod Gordon 71), 12.Darnell Hospedales; 7.Nion Lammy.
Unused Substitutes: 14.Jerrin Jackie, 15.Aleem Barclay, 19.Jarelle Steadman, 23.Justin Cornwall.
Coach: Shawn Cooper
Referee: Joel Cox
Man of the Match: Jordan Riley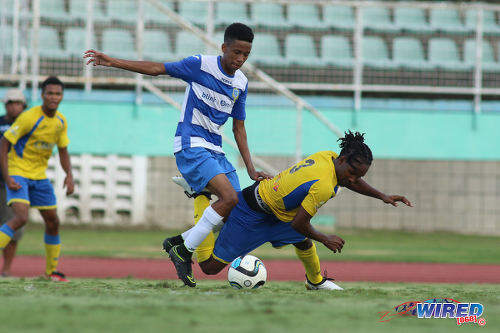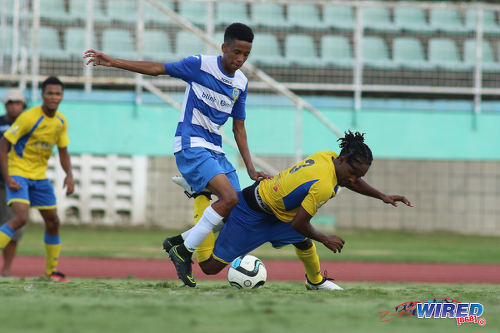 (Penalty sequence)
Jordan Riley (Presentation) scores, Tyrel Emmanuel (Shiva Boys') scores;
Kareem Riley (Presentation) scores and leaves Smith with parting words, Yohaness Richardson (Shiva Boys') saved;
Darnell Hospedales (Presentation) scores, Simeon De Bourgh (Shiva Boys') scores;
Nion Lammy (Presentation) scores, Quinn Rodney (Shiva Boys') scores;
James Alex Lee Yaw (Presentation) scores despite touch from Smith.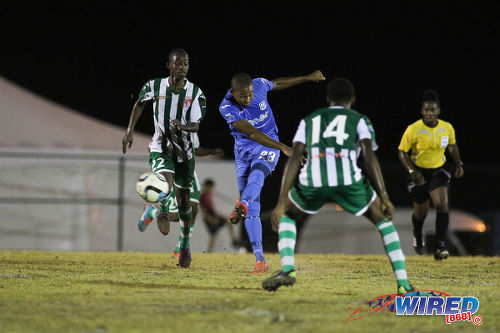 SSFL Big Four semifinal
(Friday 9 December)
Naparima College 1 (Shadeon Arthur 72), San Juan North Secondary 0 at Ato Boldon Stadium;
Shiva Boys' Hindu College 1 (Shaquille Williams 45+3), Presentation College (San Fernando) 1 (Jordan Riley 85) at Ato Boldon Stadium;
*—Presentation College (San Fernando) win 5-3 on kicks from the penalty spot
SSFL Big Four final
(Monday 12 December)
Naparima College vs Presentation College (San Fernando), 4.15pm, Ato Boldon Stadium;
Pro League fixture
(Monday 12 December)
Central FC vs W Connection, 6.30pm, Ato Boldon Stadium.