Inside the chest of Fyzabad Secondary school football captain, Sharkeel Louison, beats the heart and soul of a true warrior. His dream is to put his small home town of Moruga on the international map, which he hopes will entice scouts to come and see the many sporting talents of the area.
Wired868 chatted with one on one with the Secondary Schools Football League (SSFL) standout: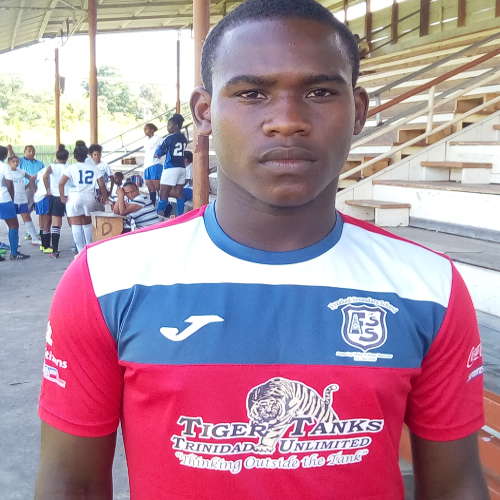 What is your date of birth?
I was born on 16 July 1998.
What is your home town? 

I hail from La Lune in Moruga, which people like to call the "the country".
Who is your favorite player?
My favorite player is Cristiano Ronaldo.
What is your favorite team?
(Smiles) Real Madrid of course!
How would you describe yourself as a person?
I am a very focused, serious person. I don't like being around people who on foolishness, so I only like to lime with people who could give me good advice. Because I grow up with my mommy alone, I don't like anybody to turn me away from the right path.
I like to be the leader. I don't want to be the follower because I always like people to have my back. I know what I want in football, so I not allowing anybody to pull me off that path. I want to help my mommy, I just love my mommy.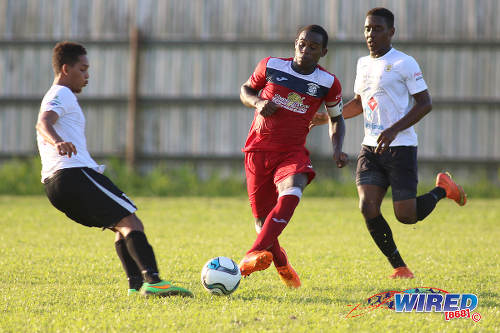 What is something most people do not know about you? 
That I am from a single parent home and I live with my mommy, Bridgette Charles, and my two little sisters. We are very poor but not because I am from quite Moruga and is only bush [means I don't have anything to offer].
I want people to know the person that I am. I love to be with my friends, I love my mommy and my family. I am a real cool person who loves to play football and I just want  to express my talent so that I can reach far in this life.
What do you enjoy doing in your free time?
I love to train. I like to keep fit and to go hunting with my friends. Otherwise, I have a schedule because I must keep up with my school work so that I can keep playing football.
So I train for half hour running and jogging, then I come in and study for an hour to an hour and a half. Then I have to assist my mommy with chores like washing the wares, bringing water inside and cleaning the yard. I like to help [around the house].
What do you hope to do when you finish school?
I want to put Moruga on the map, so I hope to capture the eye of one of the football scouts so I can gain a Pro League contract. I played [Youth] Pro League with Central FC and was [a member of] the Trinidad and Tobago National Under-17 Team.
We qualified in 2014 for [the CONCACAF Under-17 Championship in] Honduras but I was not chosen as one of the players to go, even though I scored the goal to make us qualify. I would like to play [in the] Pro League and then play for a team in another country. It doesn't matter where.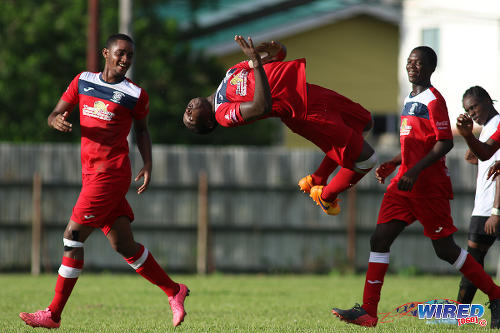 Do you know why you were not chosen to go to Honduras?
I missed a lot of the practice sessions which were at the Ato Boldon Stadium in Couva because I live in Moruga. At times, I had no money to travel to practice and getting transport to and from Moruga is hard. I told them that whenever I was late or did not come to practice.
Sometimes the physical therapist, Ryan, would give me a drop to Couva or San Fernando along with a little money to help me [get to or from] practice but that was it. So I believe this was the reason they didn't pick me.
What would be success for you as a player?

I believe going to school and passing my exams, taking my training serious so that I can get a Pro League contract and play for the Soca Warriors. And if none of these work out, I have a plan. I want to be a soldier, maybe even go into the Air Guard.
Who was your most important coach/coaches and why?
My Under-17 National coach, Shawn Cooper. He encouraged me to be the best that I can be. I am always first on the field and ready to play. Coach always encouraged me by telling me that if I keep up that attitude and discipline I will go far.
On the field they call me Balazs, he is from Hungary, cause they say I play like him.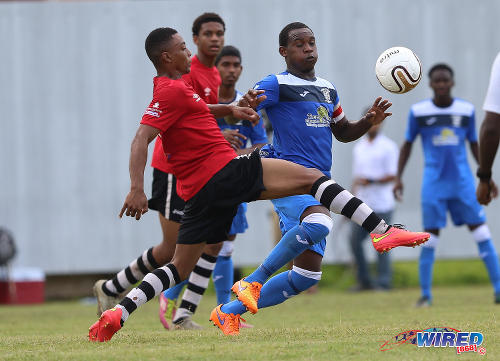 What makes you stand out as a player?
Like I said, I always love to be on the field first and I like people to follow me. So when I get on the field, I set up the play for others to follow. And considering my background and where I come from, I am very serious. So when I have the ball I am a different person. [Also] I can kick with my both feet so that makes me unique.
What was your best and worst moment in football so far?
Making the Trinidad and Tobago Under-17 National Team to go to Colombia and Haiti and getting on that plane and seeing the pride on my mommy's face.
My worst experience is not having my both parents together and my mommy never seeing me play. She has never come to any of my matches and I don't know why. All she says is do my best and bring home a win.
If she ever came to one of my matches that would make me play even better.