"The team spirit here is unbelievable. From the MTS guards to the vendors, the cleaners, the teachers, our peers… All rally together not just for football but everything the school participates in. The community cheers us on."
Pleasantville Secondary football team captain Jude Phillip—aka "Judey"—is a young man with big aspirations. At the tender age of six, the love for football called and he answered with passion and dedication.
A midfield playmaker, Phillip is a small package full of surprises. Off the field, he writes and composes his own songs and can easily belt out a soca hit with his clear vocals.
As Pleasantville prepare for Intercol action, Judey spoke to Wired868: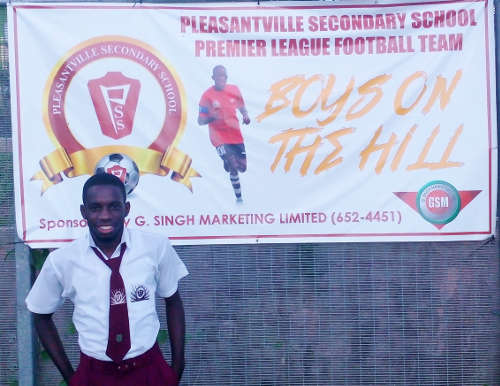 What is your date of birth?
01 December 1997.
What is your home town?
My hometown is Pleasantville, although I went to school in Gasparillo.
Who is your favourite player?
Lionel Messi because he's smart, simple he thinks the game through and he's small and left footed like me.
What is your favourite team?
(Smiles) Manchester United is my favourite team.
How would you describe yourself as a person?
I am fun, always smiling. I'm also understanding and straightforward. I like to express myself. If something is wrong I say it's wrong without fail.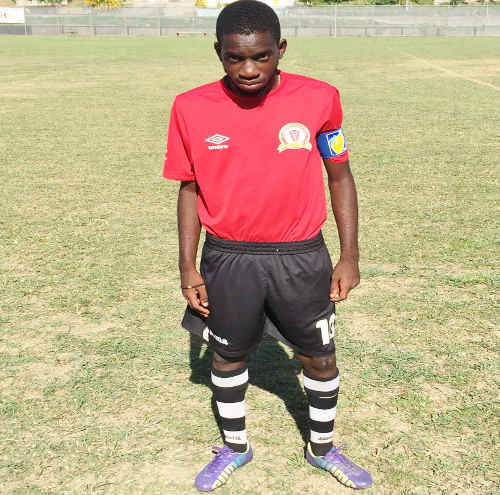 What is something most people do not know about you?
Most people don't know that I could sing and that I like writing soca songs. I want to compile a book someday of all the songs I've written. If football doesn't work out I want to be a soca artist.
Which soca artist inspires you and why?
Bunji Garlin inspires me. I enjoy his free style as I like doing free style as well.
What do you enjoy doing in your free time?
I enjoy playing sporting video games, more football games. I like having fun.
What do you hope to do when you finish school?
I intend to work hard for a scholarship as I would really like to study Sports Management at the University of Memphis. I love football but would like to have something to fall back on later.
Is there any particular reason for wanting to attend the University of Memphis?
My parents are encouraging me to attend. We have relatives abroad and they would support me there as well. I researched it and liked the facilities and the program.
What would be success for you as a player?
Success for me as a player would be to play World Cup for Trinidad and Tobago one day, representing the "red, white and black" for our country.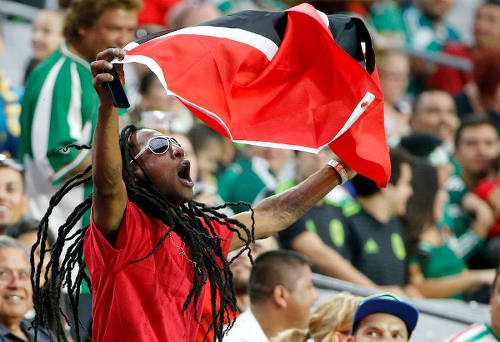 Where does your family fit in this picture?
I have seven brothers. I'm the fourth in my family, no sisters and both parents. (Chuckles). So my family is my biggest support, my brothers encourage me to study and train just as hard. They push me because they love the sport as well. So on or off the field they back me. Everybody plays football but four of them are active footballers. Jabari (Marabella Family Crisis Centre), Jared (W Connection Under 15 Team and St Benedicts under 14 Captain), Joshua (St Benedict's Form One Team) and Jaheim (San Fernando Boys RC).
What makes you stand out as a player?
My intelligence on the field! Although I'm very tiny, I think through the game in order to make the best decisions and play rather than tussle with the bigger players.
Who was your most important coach/coaches and why?
Ms Sandra Pompey was my first coach in Gasparillo, where I played with Gasparillo Youths. She taught me the basics—controlling the ball passing. She's like a second mother to me. She still keeps in touch and follows my games.
Mr Terry Boissiere  was another instrumental person for me at Marabella Family Crisis Centre [where he is CEO and senior team coach]. He finalized the basics for me to get it perfect. My present coach Kyle "Biggie" Small, has really brought out the flair and the fight in me. He allows me to bring out my passion for the game. Coach reminds me that this is what separates good players from the rest and I admire that.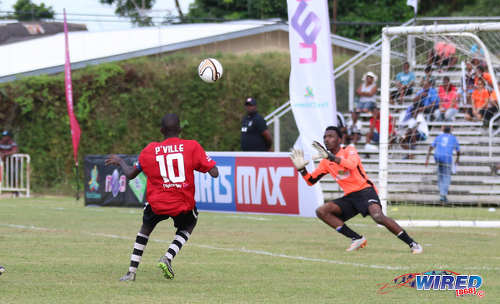 What do you mean by coach Kyle "brings out the passion for the game?" 
The pep talks! He talks and talks! (Laughs) And it really gets to me. I am motivated by the talks.
What is your diet and nutrition like, to ensure you are fit and ready for a game? 
I eat healthy and coach encourages us to eat healthy as well. The vendors around the school and even our café attendants as well as our teachers ensure that no member of the football team is sold or consume soft drinks. Because they know us, we can't hide they really support and ensure we're doing the right thing.
We train everyday but coach ensures we finish in time to go home and do assignments and family time as well.
What was your best moment in football so far?
Winning the [2015] South Zone Championship last year (2015) was a great moment. The school, the community, everybody rallied around us. It was a great experience. The team spirit here is unbelievable. From the MTS guards to the vendors, the cleaners, the teachers, our peers… All rally together not just for football but everything the school participates in. The community cheers us on.
What was your worst moment in football so far?
As captain of the team, for the past two years the worst moment for me was getting the players to mesh and understanding the personalities. We had a "crisis" in getting everyone on the same page. However we overcame that hurdle and continue to work together for the betterment of the team.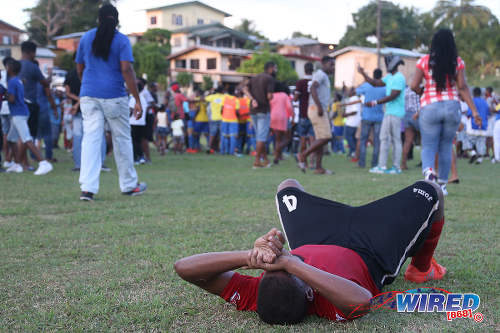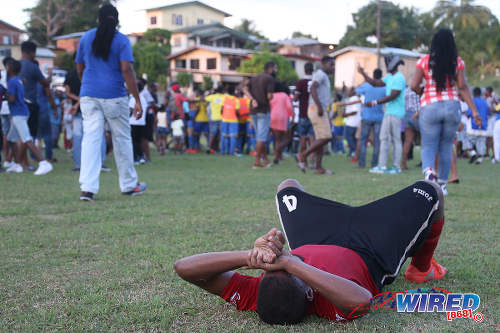 How do you feel about Pleasantville's relegation from the Premier Division?
I am disappointed, the team feels disappointed. But we thank everybody for the effort, the support. We feel really bad, but even though we did not stay up as expected we were happy to get the support.
What happens after a loss or victory? 
I don't like to lose, in fact I always cry when we lose. Coach tells me to hold my head up and keep it together. So for the younger players, I try to keep it together, learn and regroup to come back better even when we're disappointed.
After a victory everybody celebrates. We are surrounded by our community cheerleaders and it's a good feeling to see trophies in the case.
Editor's Note: Click HERE to scroll through more Wired868 profiles.