Shiva Boys Hindu College are the new Secondary Schools Football League (SSFL) Premier Division champions, after the Penal-based school won 3-1 away to Pleasantville Secondary in today's schoolboy action.
Pleasantville, who are trying to avoid relegation, did their part to keep the league alive as Shane Baldeo gave the hosts a surprise lead in the 24th minute. Shaquille "Dollar" Williams equalised for Shiva Boys, nine minutes later. But the breakthrough goal was a long time in coming.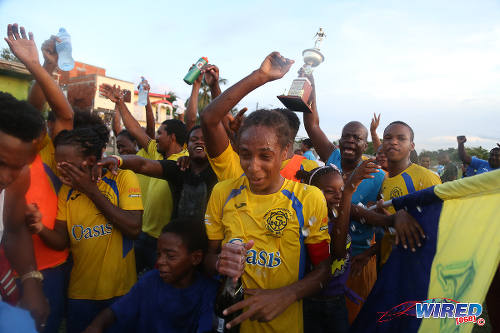 Once again, it took Tyrell "Sexyman" Baptiste to make the difference as the attacker came off the substitutes' bench to repeat his midweek heroics against St Mary's College. Baptiste gave Shiva Boys the lead for the first time with a strike in the 85th minute before he turned provider by setting up his school's third goal in the 89th minute, which was finished by Junior "Barry" Asson.
The result kept Shiva Boys five points clear of their closest rivals, Naparima College and Presentation College (San Fernando), with just one game remaining. And, for the first time, the Penal outfit were Trinidad and Tobago's top schoolboy team as well as the first team to break Naparima's monopoly of the Premier Division trophy.
For long periods in Pleasantville today, it appeared as though the slick Shiva team would be taken right down to the final day. The Hayden Ryan-coached team were in a dogfight, and the coach acknowledged just as much after the contest.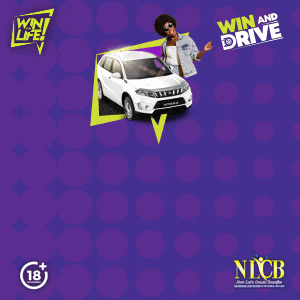 "They tried to mix it up [and] they caused the game to be a scrappy one," Ryan told Wired868. "The pace was fast and the ball was constantly in the air. They played hard and jumped into [our players]. They tried to throw us off [our normal game plan]."
The threat of relegation usually brings out the best in struggling teams and the Pleasantville boys gave the visitors all they had. Their fight and desire did not reflect their position of 13th on the 15-team table and they were worth the 1-1 scoreline at halftime.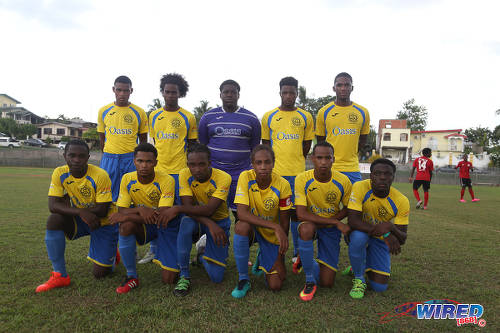 Central midfielder Dillon Yearwood gave the Shiva backline a thorough testing with his set pieces, and defender Shane Baldeo rose nicely to give P'Ville the lead after meeting a Yearwood gem with a header in the 24th minute.
Shiva's Asson rarely takes no for an answer though, and it was his determined left side run which created the equalising item for Williams in the 33rd minute.
With Pleasantville trying to ruffle Shiva's yellow and blue feathers with their rugged and direct play, Ryan decided to introduce an uncompromising warrior of his own.
"They were successful in the first half but I was able to make some adjustments which dealt with it," Ryan said. "Jerome Samuel, I brought him on and he was able to win all the headers in the middle of the pitch that we weren't winning in the first half. And he changed the game…"
Samuel slotted into a holding midfield position for the visitors and he made his presence felt almost immediately. And literally too.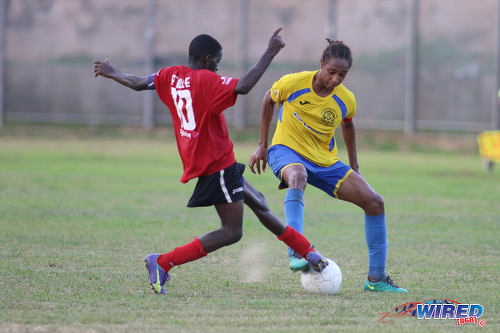 Samuel may changed the game in the eyes of Ryan, but his 56th minute tackle on Pleasantville captain Jude Phillip could have changed the game for a different reason altogether. With the slender Phillip miles away from goal on the left flank, the eager Shiva substitute nailed him with an ill-advised tackle from behind.

Samuel unsuccessfully appealed the yellow card he received and was lucky referee Annaz Mohammed's card was not the same as the P'Ville jersey.
Mohammed was not the most popular man on the Pleasantville Secondary compound today, and control of the game seemed to be escaping him near the hour mark. The Shiva supporters, who effectively recreated the atmosphere of Lachoo Road—the home ground for the Shiva Boys team—rudely kept Mohammed in check.
"Ref, you looking for a buss head," one spectator remarked.
"You just sucking the whistle!" another shouted.
While the picong from the sidelines was absorbing, the action on the bouncy playing field was not too shabby either.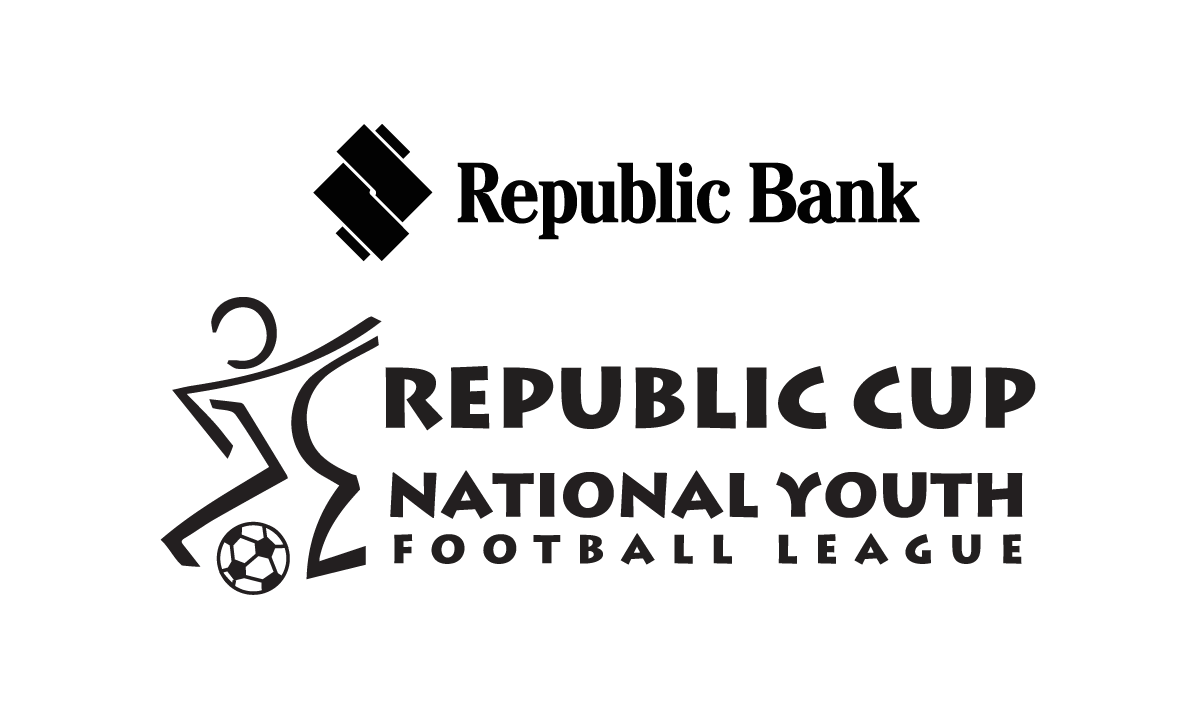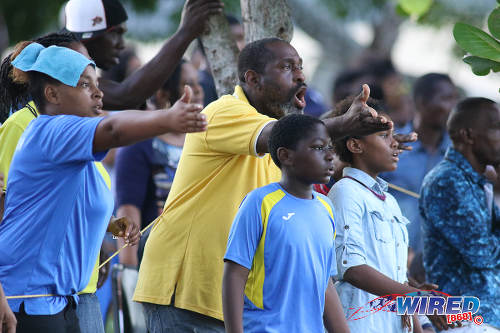 Asson and the speedy Quinn Rodney always looked ominous on the break, while the skilful Tyrel "Pappy" Emmanuel seemed intent on whipping up something special. Pappy, who turned down the chance to attend a training camp with the National Under-20 team last month, belted a 30-yard volley just wide in the 66th minute after treating the crowd to a short juggling act.
Five minutes later, Pappy was agonisingly close again as he struck another long range effort just wide after neat wing play by Ronaldo Edwards and Simeon De Bourgh.
"That is the football we want to see man," exclaimed a few supporters.
Although Pappy appeared to be bordering on the spectacular, it was another "Tyrell" who stole centre stage.
Tyrell "Sexyman" Baptiste is the name, and the Shiva faithful absolutely adore him.
"Yes you could see why [Sexyman] is a crowd favourite," said Ryan, after the contest. "He always gives the crowd what they want."
With the likes of Pleasantville midfielder Jabari Hodge and defender Akeem Marine fighting tooth and nail to preserve a point for the hosts, the Shiva super-sub did what he does best.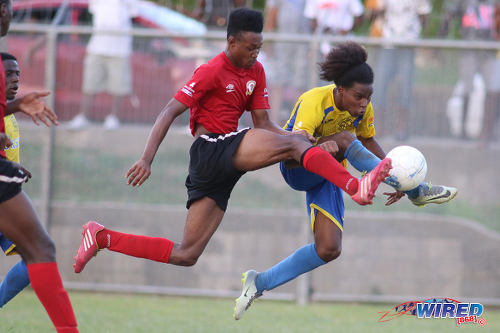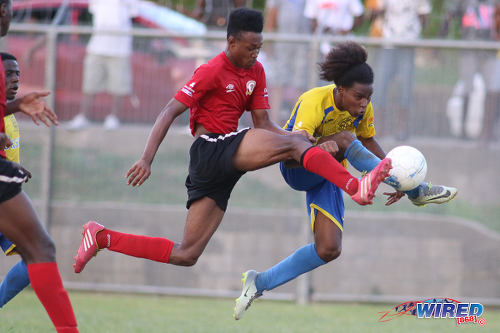 In the 85th minute, a hopeful lobbed pass by Pappy somehow evaded the P'Ville centre-backs, and "Sexyman" Baptiste was off to the races. The attacker purposefully carried the loose ball into the penalty area before dispatching a right-footed shot past opposing goalkeeper Raheem Lee.
Pleasantville coach, Kyle Small, was upset his goalkeeper did not go to ground for treatment in a previous play but the Shiva supporters could not be troubled as they stormed the field to celebrate with Sexyman and the crew.
The visiting posse was at it again, just three minutes later, as the tireless Asson tapped home at the back stick after another swift breakaway by Sexyman.
A beaming Ryan was more than pleased with his second half substitute.
"At this present time [he's more effective coming off the bench] but you can never tell," said Ryan. "The man is a top class scorer, the man scoring goals…"
Shiva were made to work hard for their triumph today but they were in a class of their own for most of the Premier Division season. And Ryan gave mention to his team's fighting spirit.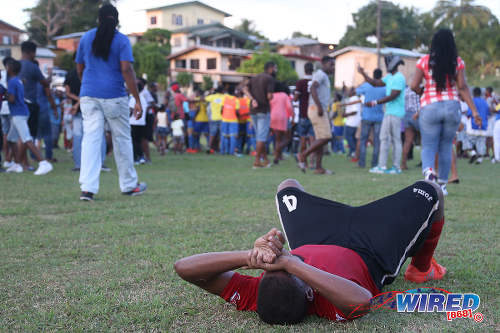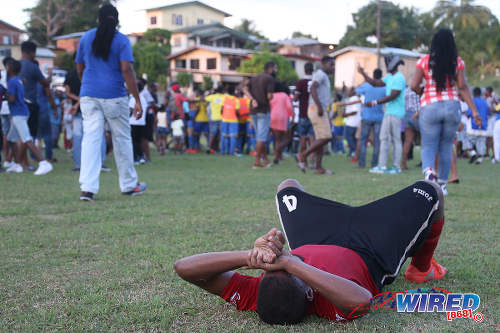 "Every game was like a final. We played hard, we played with heart. And as you see whenever we dig deep and play with heart we always come out winners. I really appreciate these guys. They bless meh heart."
Ryan and his SSFL victors play away to Fatima on Wednesday afternoon and another win will set a new record for the most points in a Premier Division season. Naparima tallied 35 points when they successfully defended the crown last year while the new champions are on 34 points at present with a game to spare.
And, if Ryan has his way, Intercol glory could be heading down to Penal too.
In today's other results, Presentation College (San Fernando) massacred St Mary's College 9-1 at Serpentine Road to go second on goal difference while Naparima College slipped to third despite edging East Mucurapo Secondary 1-0 at Mucurapo Road.
While at Mahaica Oval in Point Fortin, table proppers St Benedict's College recorded their second straight win as they edged mid-table outfit Signal Hill Secondary 1-0. Detori Boucher may be edging closer to calling Leonson Lewis "Coachman", as he notched a game winner for the second consecutive game.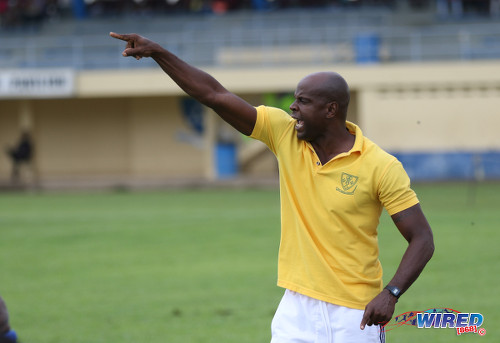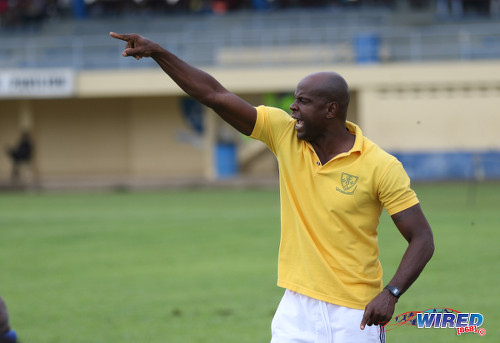 Defeats to East Mucurapo, San Juan North and QRC have really thrown the cats among the pigeons at the foot of the table, as the bottom six teams are amazingly still in danger of getting the Premier Division axe.
If Pleasantville's performance today is any indication to go by, then the "Pres Lions" would have a tricky time sending them back through the trap door.
It promises to be an enthralling final day.
(Teams)
Pleasantville (4-2-3-1): 1.Raheem Lee (GK); 13.Shane Baldeo (11.Denzil Marcano 68), 4.Andrew Adonis, 2.Jeznel Duntin, 12.Akeem Marine; 5.Aaron Alexander, 14.Dillon Yearwood; 7.Anfernee Joefield, 17.Jabari Hodge, 10.Jude Phillip (captain); 9.Daniel Cowan.
Unused Substitutes: 6.Jamal Cupid, 8.Jevaughn Sylvester, 16.Keston Archibald, 18.Nevorne McNicolls, 19.Nical Thompson.
Coach: Kyle Small
Shiva Boys HC (4-1-4-1): 1.De-Jon Blondell (GK); 2.Chris Vialva, 11.Yohannes Richardson, 3.Shaquille Williams, 14.Matthew Beal (5.Jerome Samuel 46); 16.Simon De Bourgh (15.Aaron Rodney 89); 17.Ronaldo Edwards (19.Tyrell Baptiste 71), 6.Tyrel Emmanuel, 13.Ryan Davis, 21.Quinn Rodney; 8.Junior Asson.
Unused Substitutes: 18.Muquasie Alexander, 23.Jeromy Williams, 25.Jalen Bristol, 26.Ronald Charles.
Coach: Hayden Ryan
Referee: Annaz Mohammed
Man of the Match: Junior Asson (Shiva Boys)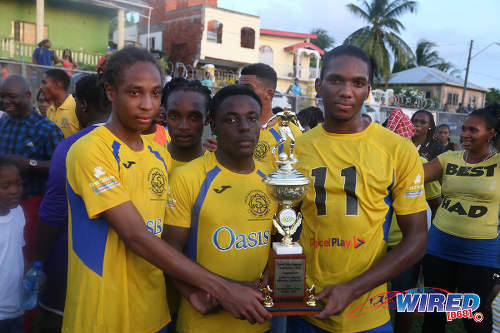 SSFL Premier Division results
(Saturday 22 October)
St Mary's College 1 (Daniel Conocchiari 75), Presentation San F'do 9 (James Alex Lee Yaw 9, 19, 30, Daniel Hospedales 35, Nion Lammy 44, 60, 62, Jordan Riley 55, Jared Gordon 86) at Serpentine Road, St Clair;
East Mucurapo 0, Naparima College 1 (Justin Sadoo 8) at Moka;
Pleasantville 1 (Shane Baldeo 24), Shiva Boys HC 3 (Shaquille Williams 33, Tyrell Baptiste 85, Junior Asson 89) at Pleasantville;
QRC 1 (Ronaldo Robertson 41), Fyzabad Secondary 2 (Gregory Charles 45 pen, Nicholas Blake 53) at QRC;
Fatima College 0, Trinity College Moka 1 (Zaki Skinner 9) at Fatima;
San Juan North 3 (Jerome Cyrus 21, Renaldo Boyce 26, Kyle Thomas 76), St Anthony's College 4 (Sowande Prieto 24, Derron John 66 pen, Kishorn Alexander 70, Lee Jules 90) at San Juan;
St Benedict's College 1 (Detori Boucher 90), Signal Hill 0 at Mahaica, P/Fortin;
St Augustine are on a Bye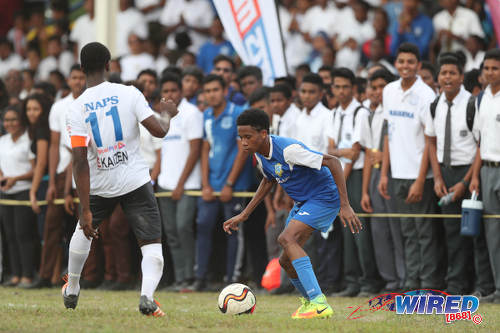 Upcoming fixtures
(Wednesday 26 October) [All games kick off at 3.30pm]
Signal Hill vs San Juan North at Signal Hill;
QRC vs St Anthony's College at QRC;
East Mucurapo vs Fyzabad Secondary at Moka;
St Augustine vs Naparima College at St Augustine;
Pleasantville vs Presentation San F'do at Pleasantville;
St Benedict's College vs Trinity College Moka at Mahaica, P/Fortin;
Fatima College vs Shiva Boys HC at Fatima;
St Mary's College are on a Bye.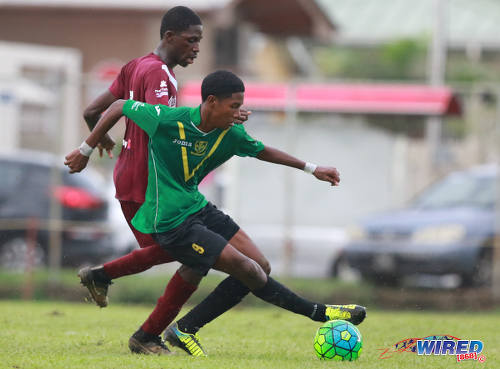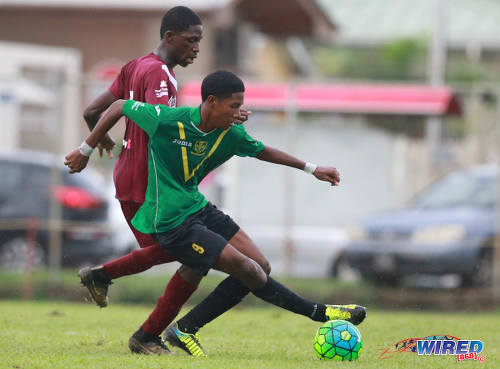 SSFL Premier Division standings
(Tabulated as Played-Won-Drew-Lost-Goals For-Goals Against-Points)
Shiva Boys HC  13-11-1-1-31-10-34
Presentation SF 13-9-2-2-29-11-29
Naparima           13-9-2-2-26-12-29
St Anthony's      13-8-1-4-34-21-25
St Augustine      13-5-5-3-15-11-20
Fyzabad Sec      13-6-2-5-25-23-20
St Mary's            14-5-5-4-15-25-20
Trinity Moka     13-5-3-5-7-16-18
Signal Hill          13-5-2-6-15-13-17
East Mucurapo 13-3-3-7-11-18-12
San Juan North 13-3-2-8-21-23-11
QRC                       13-2-4-7-8-16-10
Pleasantville      13-2-4-7-12-24-10
Fatima College  13-2-3-8-13-23-9
St Benedict's      13-2-3-8-6-21-9