Wounded Warriors Project—a movement to help support military personnel wounded in battle and wars—is the theme that I have adopted for our wounded, footballing, Soca Warriors and Nation.
Coach Stephen Hart, it would be futuristic impacting that you to assemble your thoughts around this wounded warrior theme. Our Warriors nation is wounded with unrest and an overall spirit of brokenness, hopelessness, and physical and emotional fatigue.
Wounded we are and I fear it is more than a minor handicap or wheelchair bound—it can and is destined to be worse.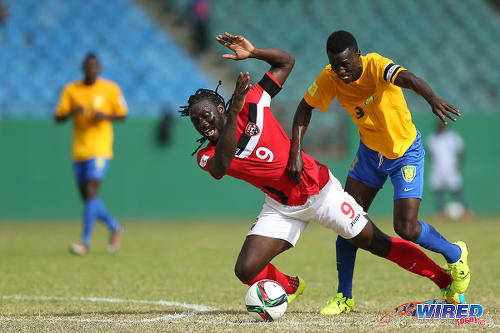 The invisible and oftentimes incalculable wounds that military personnel have to live with is relatable to our T&T citizens at large. I estimate that, to our nation, the wounds are invasive and possibly of a near, permanent nature—no way out.
This appeal thence, goes out to our Soca Warriors as they represent the single most important fightback mechanism to this hopeless state of mind, as a nation.

Post-traumatic stress disorder (PTSD), once called shell shock or battle fatigue syndrome, is a serious condition that can develop after a person has experienced or witnessed a traumatic or terrifying event in which serious physical harm occurred or was threatened.
PTSD is not just for those that partook in military warfare, but can easily be applied to nations—as with T&T—that have seen and are experiencing similar but especially, emotional, devastation.
Just a short time aback, our Soca Warriors represented the only "project" that was propping up our flagging nation—nothing in our nation was, and today, still is going right save and except, the Men's National Football Team.
The Warriors represented what war-torn nations desire in that moment when all appear lost. They were our saving grace. Every warrior's spirit and fight is lifted when they see the "flag is still standing" and the bugle is sounding—that is what the Soca Warriors were and are still capable of doing.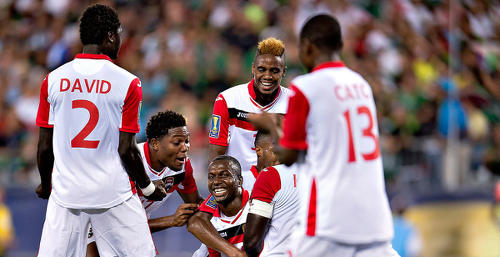 After a gratifying—even if shaky—2-2 home tie against a 10-man Guatemala, and record-setting 0-4 away loss to the USA in our last two games, we have added to our wounds. What makes the challenge even more difficult—as we get set for our home game on 5th October against another minnow nation, Dominican Republic, and then to another minnow, Martinique, on their home soil—is the saddening experience of those three, who had elected to "creep out" of camp to boat-ride days before our Guatemala, home, 2-2 encounter.
Wounded we are, but the "flag is still there" and we, the rest of the nation, is sounding the bugle. And like 21-year old lieutenant-colonel Nathan Hale, we have to synthesise his remarkable stand and seek to model his dying words while noosed to a tree by the British in the American Revolutionary War in 1700's.
Brave and committed, he uttered the words: "The only regret in my life, is that I have but one life to lose for my country."
Hale was a school teacher before his enrolment to serve his nation.
My belief is that, as wounded as our Warriors are, we are charged and ready. Our "flag-is-still-there" and hope, alive!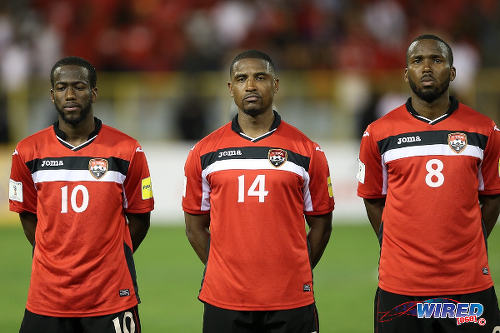 And so, to the Soca Warriors, I believe that as a team, while we are to focus on our very own PTSD woes, we have to also shoulder those of our country—we are in some serious doldrums and hurting situations.
Kenwyne Jones, a young and worthy leader and Warrior that received his first cap under my care—in early 2003, as I recall—is the man to lead this "1.3 million-man march". I know him to be an honourable person and one that, despite some complaints of his current level of play, is the man that Stephen must continue to bestow this responsibility on.
He is on the field to take up two markers, and I say, that is what his broad shoulders are to do as well off the field—pick up the Warriors, KJ, from our recent two-game slide and unwanted three-man camp breaking episode, and, also shoulder the country from its most perilous woes and soon-to-become, plague.
God is within you KJ, your family is with you, I am with you, your players are with you, and your coach is with you. Now, you need to be with you. And your challenge today is to show your country and get them on board, being with you! Let the process begin this Wednesday 5 October 2016—the Hex begins thence! No opposition is a minnow anymore. Not the Dominican Republic, not Martinique, NOT nobody.
They are all hungry and, deservingly, same-pool swimmers! Blessings from here on, and thank you!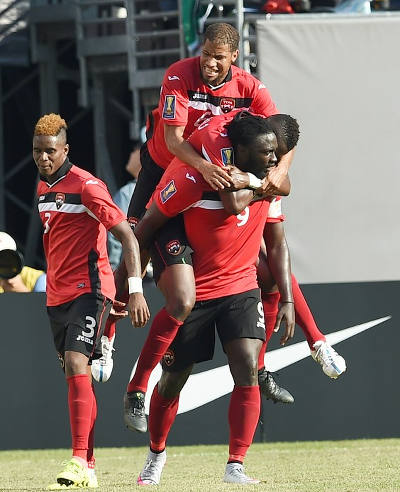 Editor's Note: The Trinidad and Tobago National Senior Team kicks off against the Dominican Republic from 7pm at the Ato Boldon Stadium in Couva on Wednesday 5 October 2016 in 2017 CONCACAF Gold Cup qualifying action.