The Trinidad and Tobago Women's National Under-15 Team lost by an astounding 22-0 margin to the United States today in the opening day of the 2016 CONCACAF Under-15 competition in Orlando, Florida.
The score was a record for the CONCACAF tournament and a massive humbling for Trinidad and Tobago, as the two island republic finished third in the same competition, two years ago.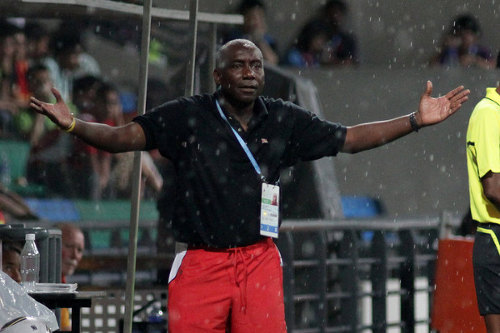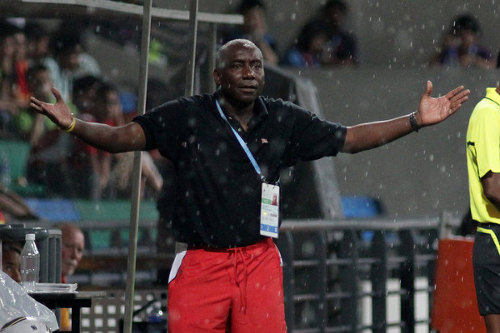 However, Trinidad and Tobago Under-15 coach Marlon Charles described the hiding as a "great experience for the young girls" and insisted that they remain in good spirits.
"We lost very badly today but it was a great experience for the young girls," Charles told TTFA Media. "It was a very difficult game for them in all areas. Our players looked scared in the early stages of the match and speed of play was the main component which affected our team.
"But the learning process has begun for these players in this tournament. The players, in spite of the loss, are in good spirits which is important for the remainder of the tournament as they understand that the game is about exposure and playing."

The Trinidad and Tobago starting team was: Aaliyah Alexander (GK), Tianna Daniel (DF), Roshun Williams (DF), Kady Adams (DF), Chrissy Mitchell (MD), Natifah Hackshaw (MD), Aaliyah Prince (FW), Tyanna Williams (FW), Maria-Frances Serrant (MD), Annika Daniel (MD) and Afiyah Cornwall (FW and captain).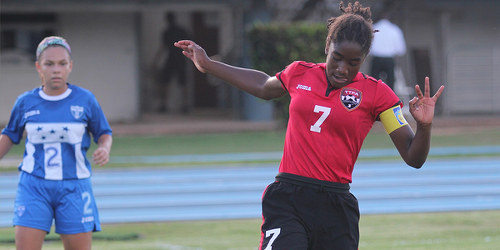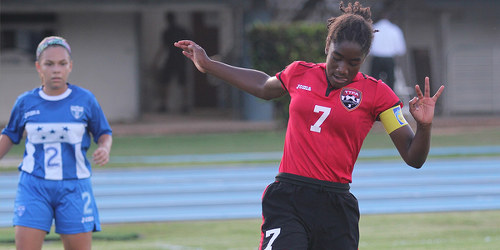 In today's other group encounters, Mexico defeated Haiti 2-0 while in other matches, Costa Rica beat Jamaica 2-1, Puerto Rico defeated St Lucia 4-1 and Canada beat Venezuela 6-0.
T&T will face Dominican Republic in their second match on Wednesday from 11am.
Stats Summary: USA / TRI
Shots: 36 / 0
Shots on Goal: 29 / 0
Saves: 0 / 9
Corner Kicks: 15 / 0
Fouls: 2 / 4
Offside: 8 / 1
(What they said before the tournament)
Head coach Marlon Charles: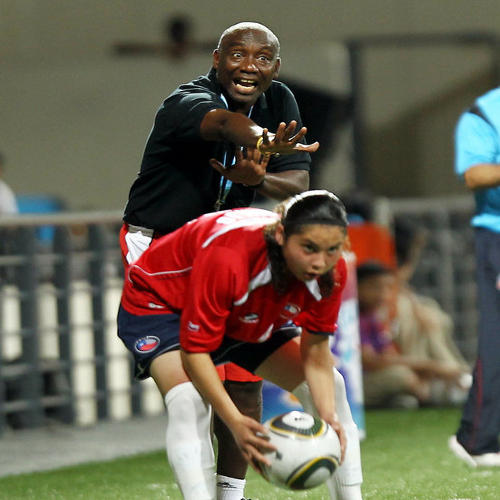 "We started off with 65 players and now we are down to 18 and I must give credit to every player who took part in the preparations… This is going to be a whole new experience for the players, not just on the football field but in so many situations…

"At this level what you will find is players who are still learning and playing for the first time so while the United States will have more resources than us, I don't want to say that they will be superior or for us to fear them.

"We want our players to enjoy every bit of the experience. We are not putting any pressure on them… But at the same time we will be using it as a learning experience and one which we as coaches can evaluate for the future.

"The preparation was good. The TTFA did what it could to ensure we had the opportunity to prepare well and we tried to maximise the time that we had leading up to the tournament."
TTFA President David John-Williams: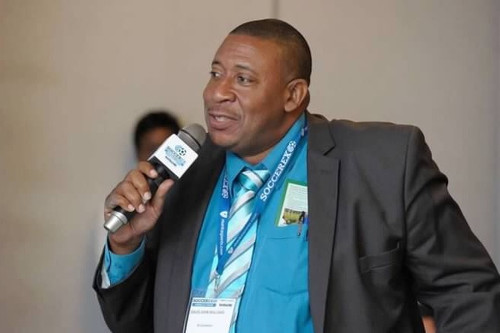 "We've had the Under 15 Girls team in preparation for some time and I know they have been hard at work. This is a wonderful opportunity for the young players in our women's program to get such an experience at this early stage at the CONCACAF level and we are very pleased to have them heading off to Orlando and we'd like to wish them well in the tournament."