The Soca Warriors' 2018 World Cup qualifying dreams may hinge on a showdown with the United States, after today's CONCACAF draw at Miami Beach ensured that the two nations will square off in the last game of the Hex, which is the final round of the confederation's qualifying process.
Trinidad and Tobago has two semifinal qualifying matches left, which are at home to Guatemala on 2 September and away to the United States on 6 September 2017. Should the Warriors win at home and draw or win away, they will qualify as Group C leaders.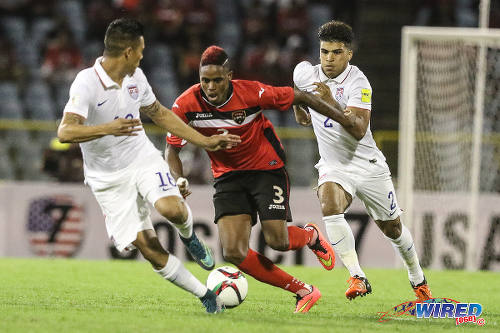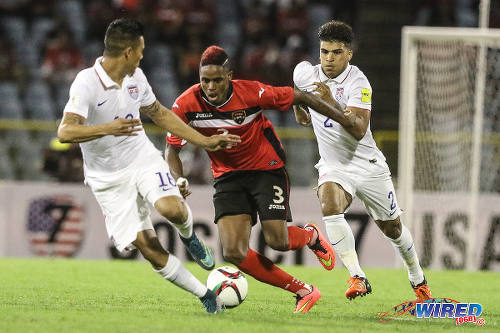 If the standings remain as it is today, they could then open their campaign later this year at home to Mexico on 7 November and away to Costa Rica on 15 November.
If, in September, Trinidad and Tobago draws or defeats Guatemala but loses to the United States, captain Kenwyne Jones' troops will start the final round of their 2018 World Cup campaign at home to Costa Rica on 7 November and away to Honduras on 15 November.
Regardless of whether they finish first or second, the Warriors will definitely close their campaign against the United States, once they get into the Hex.

As group winners, Trinidad and Tobago's final two Hex matches will be at home to Panama and away to the United States in September 2017. Should the Warriors finish second in Group C, their closing match will be against the US in Port of Spain while they will travel to Mexico for their penultimate fixture.
At present, only Mexico is confirmed as group winner while Honduras and Canada—both on four points—and El Salvador, with two points, can still qualify with positive results in their final two Group A contests.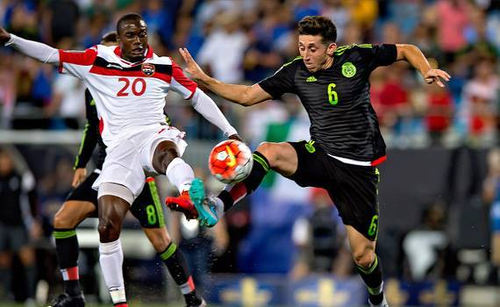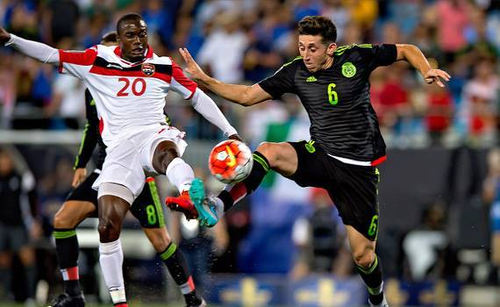 In Group B, Caribbean champions and 2015 CONCACAF Gold Cup finalist, Jamaica, must defeat Panama in Panama City and Haiti at home to have any chance of getting to the Hex.
Costa Rica has already qualified but still needs a win away to Haiti to confirm their position as group winners.
In Group C, Guatemala must defeat Trinidad and Tobago in Port of Spain to have any chance of advancing.
If the Central American nation pulls off an upset at the Hasely Crawford Stadium, it could leave the Warriors and the United States with 10 points each when they square off in Jacksonville. And coach Stephen Hart's men would be in a must-win position to keep their World Cup dreams alive if, as expected, the US enjoy a comfortable victory in St Vincent on 2 September.
At present, though, the Warriors hold the advantage.