We played two quality international games against Peru and Uruguay in the last few days and the results were disappointing but not really surprising.
Let's talk about the Peru game first.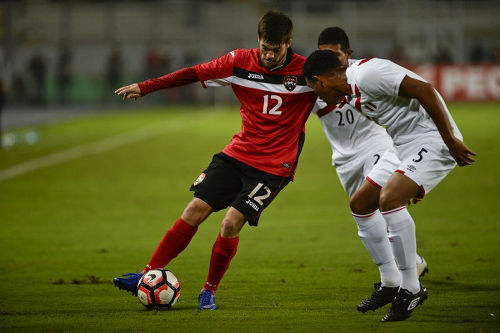 We played Peru back in 2006 and drew 1-1. They were excellent on a technical level but we were sharper than them. We should've won that game easily. We also played them in 2013 and we were soundly beaten 3-0.
Fast forward to 2016 and we encountered a Peru team that was very sharp and the technical level of their players was very good. They dominated possession and were ruthless in the way they punished our errors to win 4-0.
The first goal from Christian Cueva came after a complete lack of concentration. It started from a throw in that caught us by surprise. As a result, we panicked and there was a hasty clearance. Peru played a decent cross in and the bounce from the header deceived our goalkeeper, Marvin Phillip.

Should he have saved it? Maybe he should but that would be nitpicking. Peru were able to carve out that chance far too easily.
We needed to be focused and not be caught out by a quick throw in.
The second goal also followed a sustained period of possession from Peru and a wonderful piece of skill from their striker, Luiz Da Silva. Preventable? Yes it was,  as we could have been sharper with our closing down in the build up to that goal.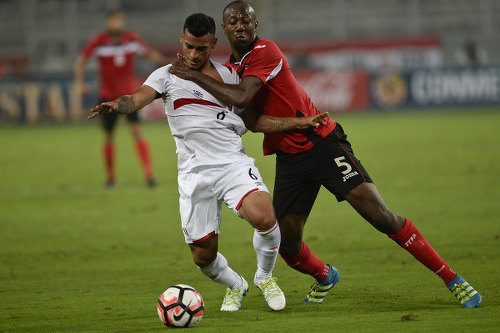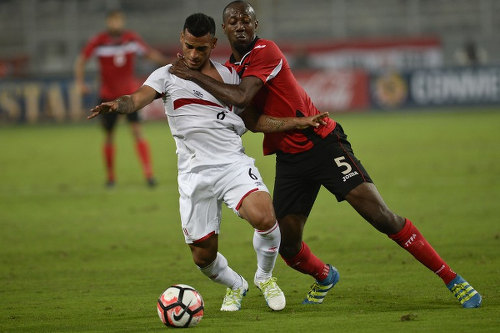 Peru carved us open for the third goal with an intricate pass inside our full back, Daneil Cyrus. Their player, Edison Flores, made a very intelligent run, struck it well and it went through Marvin's legs.
It is save-able, of course, but shots struck firmly at the legs are tricky.
The fourth goal, which came from a Cristian Benavente penalty kick, was more or less a formality and again we were sliced open. The centre back, Radanfah Abu Bakr, was caught out by a high quality pass and was forced into a desperate lunge on Benavente that conceded the penalty.
We need to recognise danger quicker and slam the door shut.
In the Uruguay game, I was very impressed with the sharpness of the boy Jomal Williams for the first goal.
He anticipated the flick on from Shahdon Winchester really well and showed maturity and composure to pass the ball into the net. It was a really good play by him.
Uruguay were also technically gifted and of course they're way ahead of us but we continue to show naivety.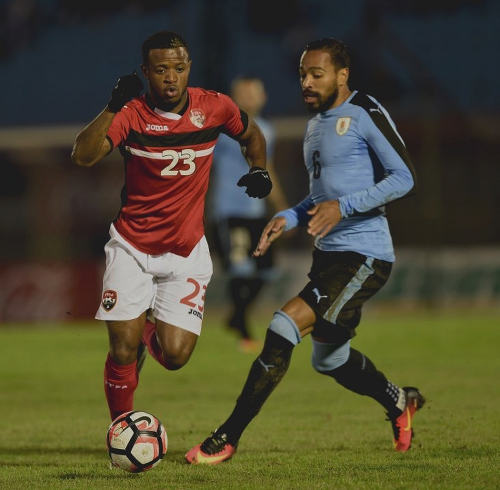 Our defending against set pieces needs to improve. It appears as though the manager employs zonal marking at set pieces.
It is a tactic I always strongly opposed and I always respected World Cup 2006 coach Leo Beenhakker for allowing me to take control of those situations.
I demanded that players man-mark at set pieces. Man-marking creates competitiveness and responsibility. It's you against me and you're not going to score!
However, there are some coaches who firmly believe in the zonal marking philosophy. The problem with zonal marking, for me, is that the opponents are able to get a run in to build momentum so their jump is usually higher. To be successful with zonal marking, you need players to be concentrating to their maximum.
The second goal, scored by Uruguay's Edinson Cavani, was from a set piece and we did not deal with it. We need to defend that front post better.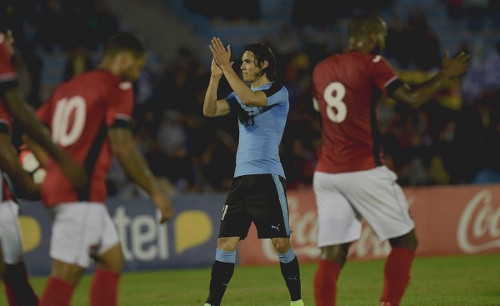 The player stationed there must be concentrating fully and facing side on. If the ball beats him, sometimes the goalkeeper can deal with it. I'm sure Marvin would agree that maybe he could do better but it was a good delivery.
Without question that goal was preventable.
The third goal, which was scored by Matias Vecino, was as a direct result of us being worn down by not having enough possession as well as a defensive shape that was not good enough. Vecino then scored following a cross and tap in from four yards.
Again the defending was poor and it's always unforgivable for a player to be able to score a tap in when you are back as a team and more or less "set" defensively.
Coach Stephen Hart will be disappointed with the concentration levels of some of his players. We played against quality opposition but we made schoolboy errors and were punished.
Some players also appeared nervous so maybe this impacted on their performance. We are a counter-attacking team, so we must show more organisation and be tactically better. The head coach would recognise this, I'm sure, as he is experienced enough.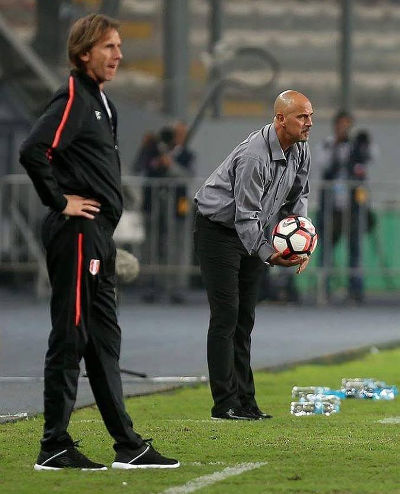 We play China next: A country that's determined to become a footballing superpower.
Their President has made that ambition into a national project and I'm sure we would hear good things about China's football in years to come.
Can we beat them? Like us, they've only been to one World Cup, so it should be an interesting game.
Their professional league is obviously superior to ours, so their players are exposed to a higher standard of football. I expect China to be very fit and to play with speed.
It will be a tough assignment. It's also a friendly so the coach may be tempted to experiment a bit. I do think that we must focus on getting results as winning and losing are habits. We don't want a losing habit.
The coaching staff must get the boys to be more concentrated. What we don't have technique-wise can be made up by having good concentration levels.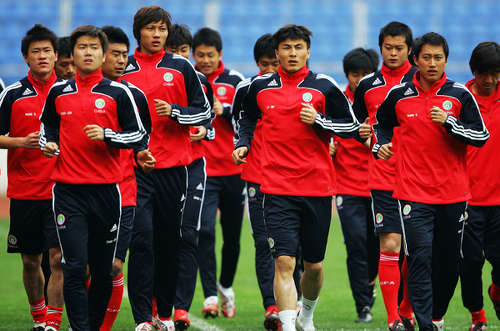 We cannot allow teams easy chances against us. Goal scoring is a difficult art form so the less we have to score to engineer a result the better.
On the plus side, our next Russia 2018 World Cup opponent, Guatemala, just conceded seven from Armenia in a 7-1 loss, so their confidence will not be high after that. We can't take anything for granted though.