FC Santa Rosa midfielder John-Paul Rochford and Civic FC playmaker Judah Garcia were among the 26-player shortlist selected by Trinidad and Tobago National Under-17 Team coach Ken Elie, as the junior "Soca Warriors" continue preparation for the India 2017 FIFA Under-17 World Cup.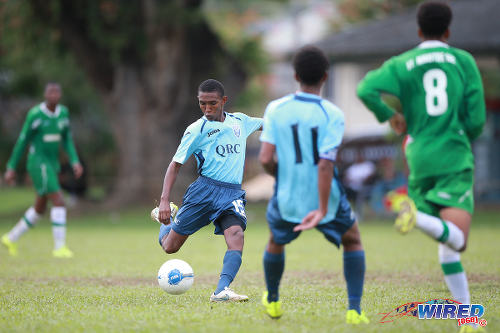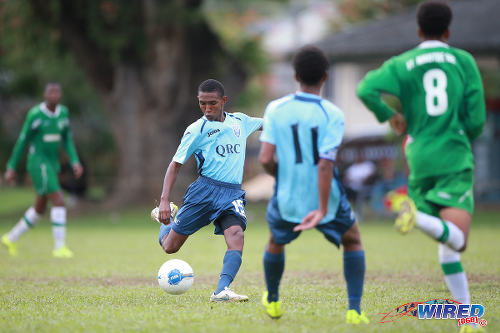 Rochford is the younger brother of former FIFA Under-17 and Under-20 World Cup player, Jean-Luc Rochford, while Garcia's older brother, Levi Garcia, is a current senior international and an Eredivisie player with AZ Alkmaar.
The national youth team will play their first qualifier in September when Trinidad and Tobago host the Caribbean Under-17 Championships.
Elie told the TTFA Media that his players are working on strength and conditioning at present before moving on to "tactical and technical precision" in May.
"We are into our first of five weeks on strength and conditioning training which is being spearheaded by Ronald Bradshaw at the gym facilities at the National Stadium," said Elie. "We will also have regular sessions in May and June where the emphasis will be on tactical and technical precision as well as our psychological state regarding our competitive application and winning attitude.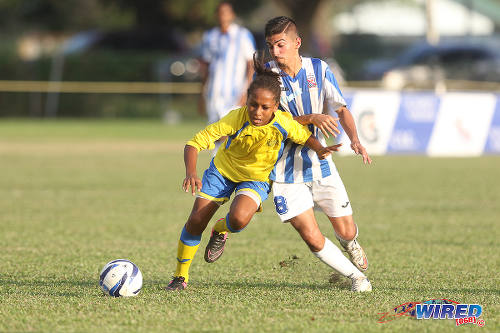 "What we've noticed is not only the abundance of talent within the squad but the appetite to play for country and to continue to learn and work hard is quite impressive."
Elie singled out Rochford, Renaldo McIntosh, Mark Ramdeen, Keshon Hackshaw, Jevaughn Humphrey, Nion Lammy, Omar Dinada, Luke Singh and Elijah Shade for their consistency at sessions.
"We've got a good mixture of youngsters in the squad at this stage," said Elie. "The internal competition for positions is very keen and aggressive. There are three foreign based players in Omar Da Naia and Luke Singh from Canada; and Jonathan Godette of the USA.
"There is interest in one Tyresse Edwards of Canada, who is the lead scorer in his region in his last two divisional playoffs."
The Pro League quartet of W Connection (five), San Juan Jabloteh (four), North East Stars (four) and Point Fortin Civic (four) account for more than 60 percent of the player pool with 17 players between them.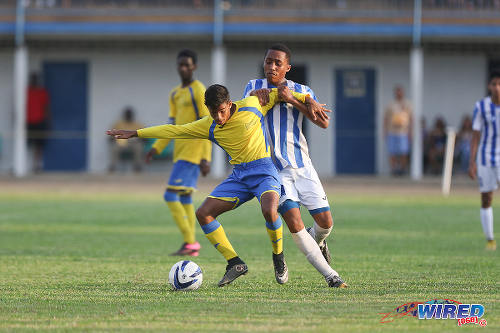 (T&T Under-17 Squad) Ackeel Jacob (Point Fortin East/Point Fortin Civic), Andre Raymond (Trinity East/W Connection), Brandon Semper (San Juan North/San Juan Jabloteh), Christian Ransome (Trinity/W Connection), Che Benny (St Anthony's/St Ann's Rangers), Darius Dickson (QRC/DM Academy), Darnell Charles (Arima North/North East Stars), Devon Charles (Arima North/Unattached), Elijah Shade (St Anthony's/San Juan Jabloteh), Emmanuel John (Trinity/San Juan Jabloteh), Jerrin Jackie (Presentation/Point Fortin Civic), Jesse Williams (Mucurapo East/St Ann's Rangers), Jevaughn Humphrey (St Benedict's/W Connection), John-Paul Rochford (QRC/FC Santa Rosa), Jonathan Godette (Maryland US/DC United), Judah Garcia (Shiva Boys/Point Fortin Civic), Keon Boney (North Eastern/North East Stars), Luke Singh (Canada Soccer Academy), Mark Ramdeen (Shiva Boys/W Connection), Nickel Orr (Trinity East/San Juan Jabloteh), Nion Lammy (Presentation/Point Fortin Civic), Omar Da Naia (Canada Soccer Academy), Renaldo McIntosh (Mayaro/Club Sando), Keshon Hackshaw (Trinity East/North East Stars), Tyrike Andrews (Couva East/North East Stars), Zidan Liverpool (Five Rivers/W Connection).