"That young boy will make it big in football," said a bystander, as then 22 year old, six feet tall central defender, Jamali Garcia, walked past them after a training session in Chaguaramas.
Garcia, who lives with his parents and two brothers in St James, started playing competitive football in school, before moving on to the Trinidad and Tobago Defence Force (TTDF) junior team.
When he spoke with Wired868, last year, he was one of several civilians representing the senior Army/Coast Guard team in the TT Pro League.
On 19 March 2016, Garcia will have his first taste of senior international action, as he was selected by Trinidad and Tobago National Senior Team head coach Stephen Hart for an exhibition match against Grenada.
Here is our one one with the young defender: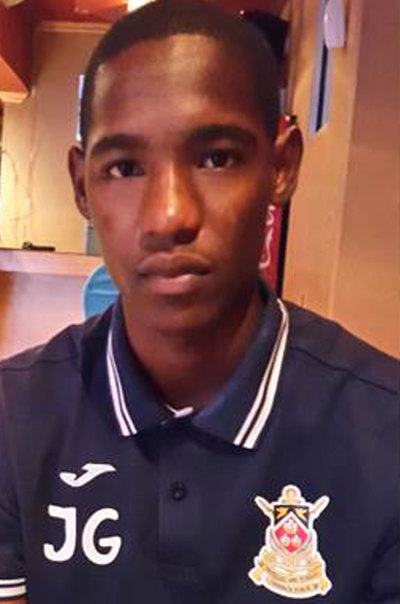 What's your date of birth? 

5 October 1992.
Where is your hometown?  
Ash Street, Diego Martin.
What school did you attend?
Mucurapo Boys RC School and St Anthony's College.
What is something most people don't know about you?
Most people think that I am very  serious because I am a very quiet person but I really like to have fun most times.
What is your main pet peeve?
I hate disrespect and insincerity.
What is a typical day for you? 
I train from 8.30 am to 10.00 am. Then I either relax or visit my girlfriend, Chantaal Perez.
What do you do in your spare time?  
I relax, lime with friends or spend time with Chantaal.
What initiated your interest in football?   
My cousin Ross Russell Junior, who also plays for TTDF, would be playing football in the neighborhood and would call me to play everytime, and I developed an interest in the game.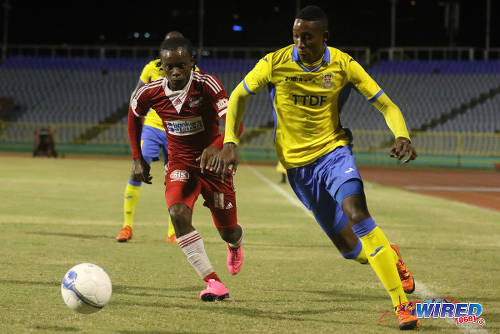 What was your first memory of  playing football competitively?
When I played as a forward with Mucurapo Boys against St Agnes, and we won the game.
What pushes you to succeed?        
My dream of getting a contract to play for either Real Madrid or Liverpool, and to help provide for my mother, Nannette Garcia.
Who are your main motivators?      
My immediate family and my cousin, Ross. They always tell me when I play a great game, and that means a lot to me to have their support.
What is the greatest life lesson learnt?     
That there are many negatives in life but I must (always) try my best to move away from that, and focus on the positives. I saw a lot of my friends in my neighborhood, even some in football, follow the wrong crowd and ended up dead.
Being a civilian, did "army discipline" have an effect on your game?  
Not really because (no matter what) once you want to play at your best and be successful, you must be disciplined. Discipline is always part of winning.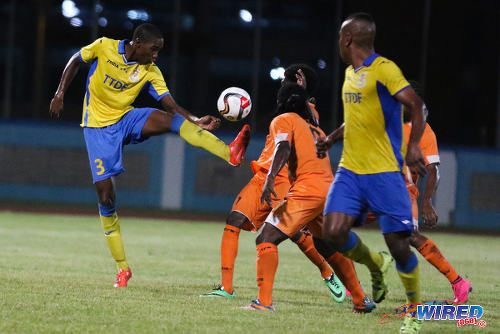 Who was your most influential coach?
Mr Oswald Davis, who coached the TTDF Youth team. He always encouraged me and still does. He pushes me to do better and gives me tips on my game.
Which local player do you emulate?    
Ross Russell Junior, of course.  I grew up seeing him play football. True we're related, but I look up to him and the way he has developed as a player.
Which international team do you follow?      
Real Madrid and Liverpool. (I remember) Liverpool played (the Champions League finals) in 2005 against AC Milan, and at half time they were down 3-o. Then they changed focus and won the game thereafter. They are real fighters.
What was your greatest moment in football so far?  
Captaining the St Anthony's College team to win the National Intercol title in 2012.
What is your goal for the season?
During the Pro League (2014/15) season there were some changes to  the starting team and I moved from being like a reserve to a starter. So (from the 2015/16 Pro League season), I will like to maintain that starting position.
(The following excerpt was taken from a TTFA Media interview with Jamali Garcia today)
How has your experience been with the Soca Warriors so far?
It's been a different level compared to the club level. It's more intense and faster. I was very enthusiastic coming into it
Coach (Stephen Hart) broke it up into parts for us. He explained to us what he wanted and the level he wanted it at. And I think the new guys like myself were able to settle in and give it one hundred percent.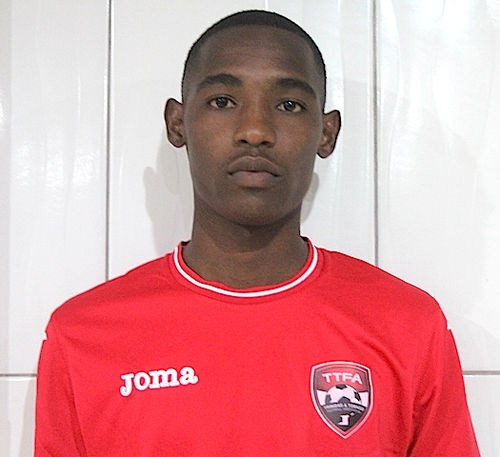 How do you feel about your first senior international call-up?
It's really a boost for us to come into this level of preparation and then go back to our clubs with hopefully a new edge. This call-up means everything to me. I've always aspired to play for the national team and is a goal I set myself from very early.
Now that I am here I just want to keep on working and hopefully be able to get a recall and cement a spot in the future.