The Trinidad and Tobago Women's National Senior Team emerged 2-0 victors yesterday in Houston against an Elite Clubs National League (ECNL) under-18 women's team in their sole practice match before the 2016 CONCACAF Olympic qualifying series in Texas.
Veteran playmaker Tasha St Louis put the "Women Soca Warriors" ahead in the 22nd minute while gifted winger Kennya "Yaya" Cordner doubled their advantage in the 78th minute.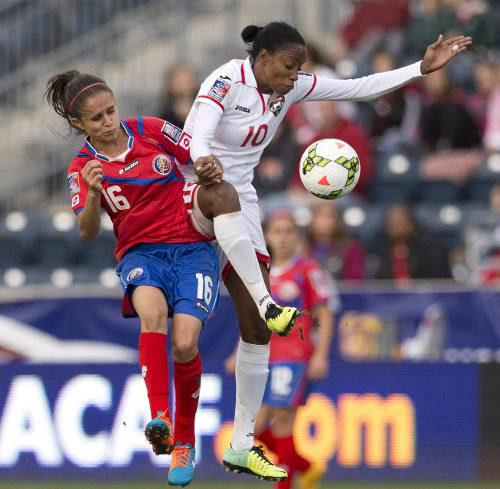 The Women Warriors will play their opening Olympic qualifier on Thursday February 11 against Guatemala at the BBVA Compass Stadium before they face Canada and Guyana on February 14 and 16 respectively.
Trinidad and Tobago captain Maylee Attin-Johnson started yesterday but only played 45 minutes, as she is still recovering from a knock, while attacker Jo Marie Lewis and utility player Jenelle Cunningham limped off with injuries.
Coach Richard Hood admitted that he has some injury concerns, although he believes his squad is versatile enough to cope.

"I think that the squad is very versatile in that there are several players that can function adequately in different positions," Hood told Wired868, "which can become important as the tournament goes on, as we do have injury concerns. As it is we have a possible replacement for every position and that's good.
"We have a very good idea of the team that we believe we want to start with. But again, injuries may alter that plan."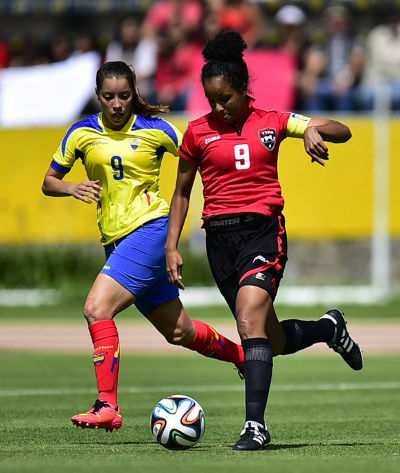 Hood, who replaced Texan Randy Waldrum as the W/Warriors coach last month, had just 90 minutes to see his squad in action before their first competitive test.
Hood, who also coaches Police FC in the Trinidad and Tobago Pro League, favours a 4-2-3-1 formation with full backs that push forward and encourage their winged attackers to dart in off the flanks.
On paper, the Women Warriors were stuffed with creativity yesterday, as Hood started an offensive five-member midfield of Ahkeela Mollon, St Louis, Janine Francois and Attin-Johnson.
Khadidra Debesette and Karyn Forbes, who were used at right back and central defence respectively, are also assets going forward and quite capable of playing higher up the field. And Lewis, who was used upfront, played in midfield for Hood's Fuego outfit, which won the Women's Premier League last year.
However, an early injury to Lewis and the absence of France-based striker Mariah Shade—who joined the Women Warriors in Houston today—left Trinidad and Tobago without a recognised striker for much of the game.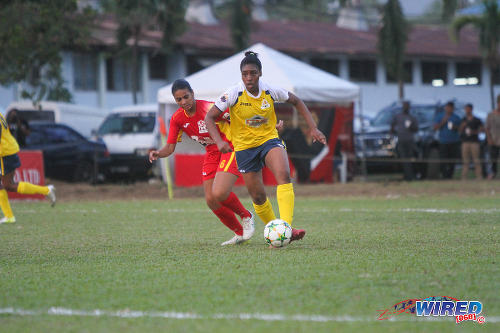 Hood initially replaced Lewis with Cunningham before a second injury forced him to use Kayla Taylor upfront. Taylor, a former 2010 FIFA Under-17 World Cup player, will make her competitive senior debut in the Olympic qualifiers but Hood has designs for her as an attacking midfielder.
Taylor is one of six players who represented Trinidad and Tobago in the 2010 Under-17 World Cup, which was hosted by the two island republic. The others are: Victoria Swift, Liana Hinds, Shallette Alexander, Debesette and Lewis.
Hood was satisfied with the creative side of his team's performance, although not the finishing.
"We missed a lot of chances, which is a bit worrisome," said Hood. "But we can take a lot from the fact that we were very creative. Also contributing to our inefficiency in front of goal was the fact that we lost our only striker with us at the time, Jo Marie Lewis, to a groin injury within the first 10 minutes of the game."
The Trinidad and Tobago coach credited the warm-up match for allowing him to examine his squad and offer a run-out to some new senior national call-ups.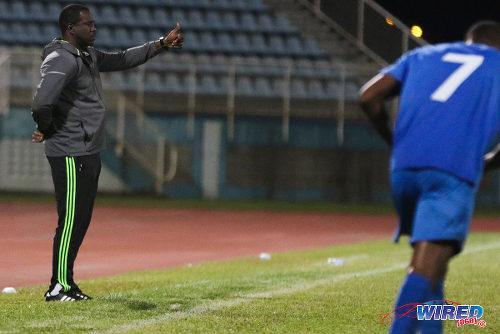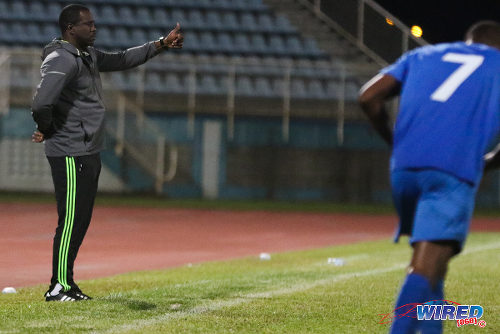 "It was a good exercise for us as it gives us the opportunity to examine how the team functioned with the new system and to test their fitness as well," said Hood. "I thought that we moved the ball well in building up but we need to be much more clinical in the final third…
"We were able to observe some of the younger players as well for the first time in a competitive environment and they did well.
"We now have a much better idea of the areas we have to improve on as we prepare for the tournament."
Team doctor Dave De Landro, who also works with Pro League club DIRECTV W Connection, joined the Women Warriors in Houston today while physiotherapist Matthew Vasquez and conditioning coach Derrick Jonkins have worked on the players since February 1.
There are barely 72 hours left before Trinidad and Tobago start their final push to the Rio 2016 Olympic Games.
Eight teams are contesting two spots to Rio and all 15 matches will be streamed live on NBC Sports Live Extra with four also airing on NBC Sports Network (NBCSN). A cable subscription is required to access NBC Live Extra online.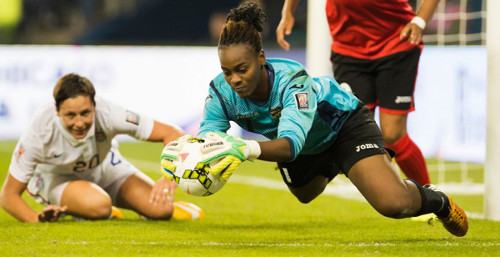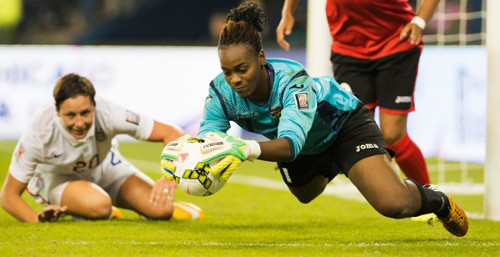 Hood is cautiously optimistic about the Women Warriors' chances of success.
"We have done some good work since we've been here so our fitness is reasonable," Hood told Wired868, "but fitness is an element I'm never really satisfied with.
"I would have liked to have had more time with the entire squad. But I'm a positive thinker and I'm cautiously optimistic about our chances."
(Team against ECNL Under-18 squad on Sunday February 7)
Trinidad and Tobago (4-2-3-1): Kimika Forbes (GK) (Saundra Barron [GK]); Khadidra Debesette, Arin King (Victoria Swift), Karyn Forbes, Danielle Blair (Chevonne John); Maylee Attin-Johnson (captain) (Liana Hinds), Janine Francois (Naomi Guerra); Ahkeela Mollon, Tasha St Louis (Anastasia Prescott), Kennya Cordner; Jo-Marie Lewis (Jenelle Cunningham [Kayla Taylor]).
Unused substitute: Shallette Alexander (GK).
Absent: Mariah Shade
Coach: Richard Hood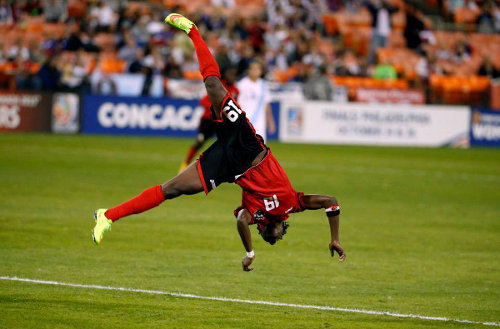 CONCACAF 2016 Women's Olympic qualifying series
(All kick offs given in TT time)
(February 10)
Puerto Rico v Mexico, 7 pm, Group A, Toyota Stadium, Frisco;
United States v Costa Rica, 9.30 pm, Group A, Toyota Stadium, Frisco;
(February 11)
Guatemala v Trinidad and Tobago, 7 pm, Group B, BBVA Compass Stadium, Houston;
Canada v Guyana, 9.30 pm, Group B, BBVA Compass Stadium, Houston;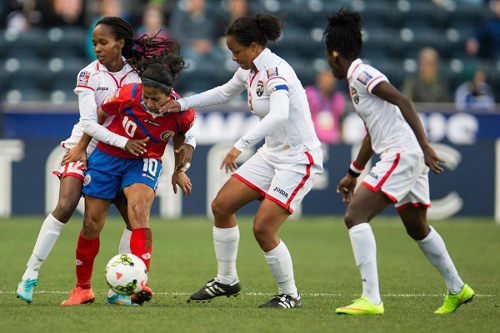 (February 13)
Costa Rica v Puerto Rico, 2.30 pm, Group A, Toyota Stadium, Frisco;
Mexico v United States, 5 pm, Group A, Toyota Stadium, Frisco;
(February 14)
Guyana v Guatemala, 2.30 pm, Group B, BBVA Compass Stadium, Houston;
Trinidad and Tobago v Canada, 5 pm, Group B, BBVA Compass Stadium, Houston;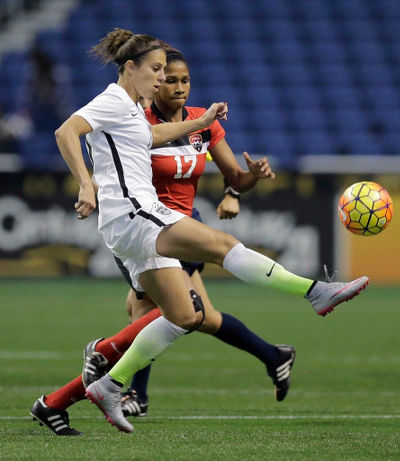 (February 15)
Mexico v Costa Rica, 7 pm, Group A, Toyota Stadium, Frisco;
United States v Puerto Rico, 9.30 pm, Group A, Toyota Stadium, Frisco;
(February 16)
Trinidad and Tobago v Guyana, 7 pm, Group B, BBVA Compass Stadium, Houston;
Canada v Guatemala, 9.30 pm, Group B, BBVA Compass Stadium, Houston.