The Trinidad and Tobago Women's National Senior Team again look set be sent to battle with minimum preparation and no warm-up international games, as a pre-Olympic qualifiers training camp appeared to have been scrapped yesterday.
The "Women Warriors" were supposed to travel to Costa Rica for friendly internationals on January 25 and 27 before then flying to Houston for a pre-tournament camp.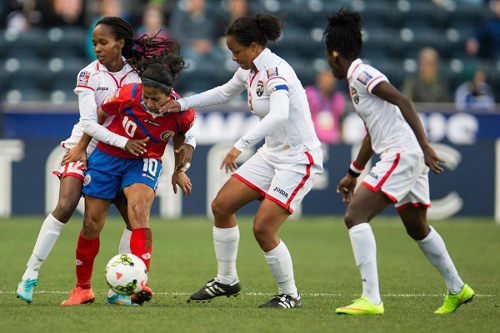 Trinidad and Tobago's opening Rio 2016 Olympic qualifier is on February 11 against Guatemala while they are also scheduled to play Canada and Guyana on February 14 and 16 respectively.
The two top nations advance to the semifinal round with only the finalists advancing to the 2016 Olympics.
The Trinidad and Tobago Football Association (TTFA), which is headed by new president David John Williams, controversially changed coaches two weeks ago, as American Randy Waldrum was replaced by local policeman Richard Hood.

But it has proven to be an anticlimactic experience so far for Hood, who steered Fuego to the inaugural 2015 Women's Premier League (WPL) crown last year and is also head coach of TT Pro League club, Police FC.
One squad member, who spoke on condition of anonymity, said the Women Warriors have no idea if they will go to Costa Rica or whether there will be a pre-tournament camp in Houston at all.
How were Trinidad and Tobago's national women footballers coping with the uncertainty?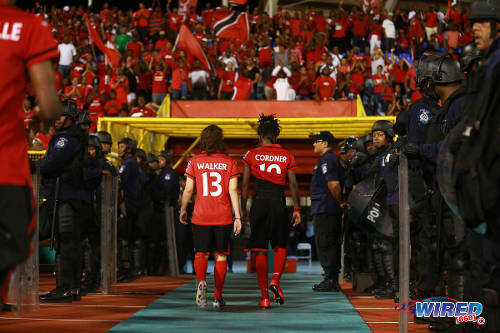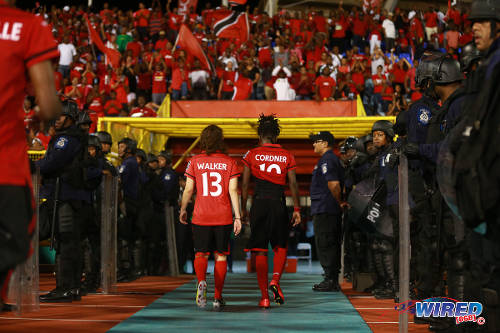 "They are accustomed to this by now," said the source.
Wired868 understands that the team's woes are linked to financial cutbacks from the Ministry of Sport. But neither TTFA president David John Williams, women's team manager Ricarda Nelson or a Sport Ministry representative could be reached to confirm this.
Hood, during an interview on Friday January 22, said he was forced to call up four Under-17 players to make up numbers for practice sessions, as roughly half the team is based overseas.
There are 15 senior players in camp at present and were to be joined in Costa Rica by the United States-based duo of Kayla Taylor and Karyn Forbes and Mariah Shade, who recently signed for a second division club in France.
Taylor, who starred for the Petrotrin Oilers in the WPL and represented Trinidad and Tobago at the 2010 Under-17 World Cup, would have made her senior international debut in Costa Rica.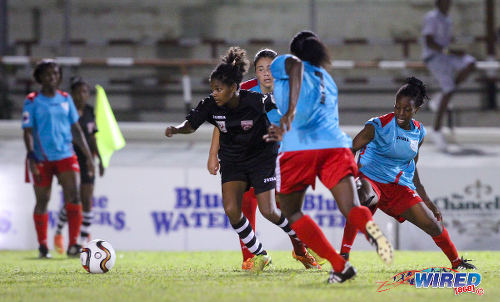 Last Friday, Hood spelt out the value of the Central American adventure.
"I will get to see some of the players I don't know too well and basically see if they are capable of playing international football at that level," Hood told Wired868. "Following the Costa Rica game, we will be making a final cut for the Houston leg. So this is a final opportunity for the girls to show what they can do."
Hood, who will alternate between his roles as Women Warriors and Police FC coach, has accepted the promise of a stipend by the TTFA for his work.
He said that he was humbled and excited about his international post but also apprehensive.
"I feel humbled and proud and excited and apprehensive as well," said Hood. "It is a major challenge from the point of view that our preparation is not the best compared to the bigger nations that we will be facing.
"We have to bring these girls up to an international standard in a very short space of time. And we have some girls coming back who have not been involved at that level for some time and we have some new players coming in…
"I have my work cut out for me but I am looking forward to it… We are going to give it our best shot."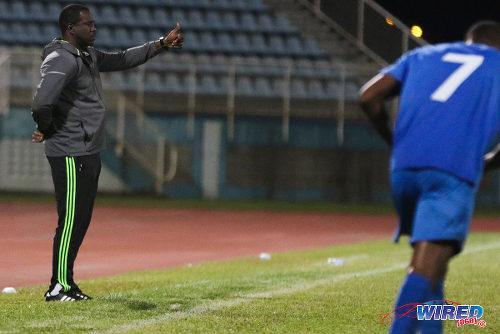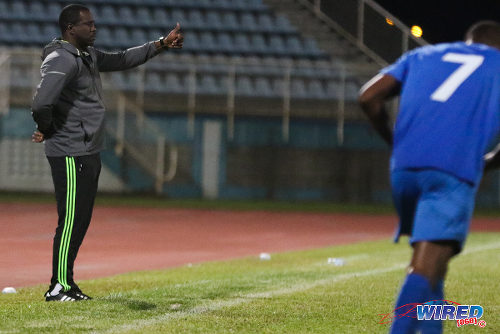 Hood's job and the Women Warriors' chance of progressing appear to have gotten harder still, as the Trinidad and Tobago team look set to enter a major international tournament without any dress rehearsals or time together.
There is no word yet on how the Costa Rica Football Federation has taken the no-show of their Trinidad and Tobago guests.