I am surprised that so many people are surprised by the termination of services—firing, suspension, the euphemistically-couched "sent on administrative leave"—of several senior government officials, the most prominent being Governor of the Central Bank, Jwala Rambarran.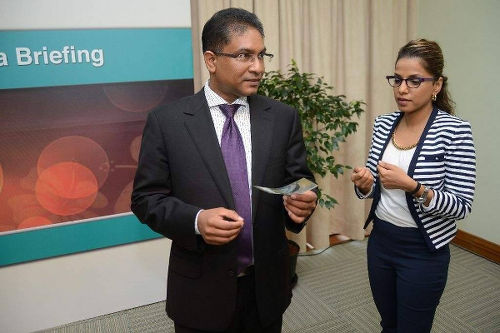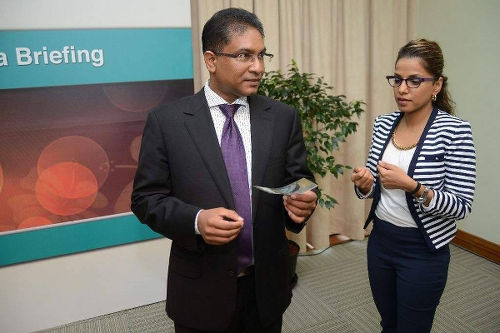 Clearing the politically-constructed State-stables of partisan appointees is a ritual that occurs every time a government changes.
The new regime moves with haste to terminate incumbents on State commissions and boards, starting with those entities and enterprises that they see as critical to the policies and programmes they wish to implement.
Hence, within weeks of taking office, the new PNM administration replaced directors at oil giant Petrotrin and the National Gas Company (NGC), the two pillars of the energy sector. Shortly afterwards, a few senior NGC executives were fired as investigations into certain transactions were undertaken.
The Government also hastily installed a new board to straddle the State-owned media houses CNMG and GISL, and in the process a number of heads at the organisations rolled.
Non-executive directors and politically-appointed executive officers know well that their tenure is tied to their political benefactors' fortunes. Even those who are not members or supporters of the governments that appoint them become collateral damage when change comes.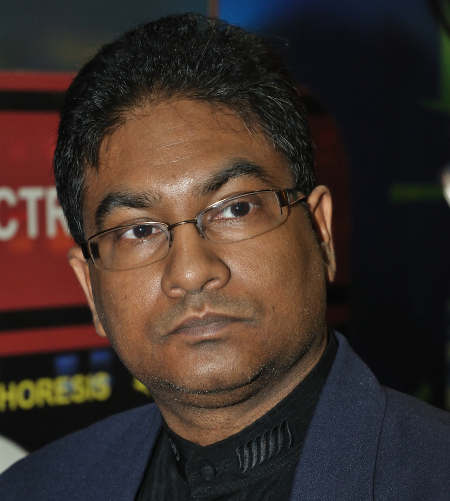 In the case of ex-Governor Rambarran, his appointment has been contentious from the day he was elevated to the senior-most position in the country financial superstructure—other than the Minister of Finance—back in 2012.
Many persons, among them respected economists and experts in finance, posited that Rambarran was not experienced enough to hold the critical portfolio, and that there were others, including Alvin Hilaire who was a deputy governor, who were more eminently qualified and experienced.
Rambarran's appointment was thus dogged by politics from day one. When a foreign exchange shortage erupted early in his watch, back when oil prices were high and export earnings healthy, it was said that a crisis arose where there had been none before.
So Rambarran was a marked man, and he seems to have facilitated his demise by naming recipients of foreign exchange, possibly breaching confidentiality. Those who applauded him for exposing the biggest users of foreign exchange will undoubtedly cry foul if their bankers should reveal their banking data.
I imagine Ramnarran's dismissal, like Jerlean John's "administrative leave" from the HDC, would end up in court, so I say no more.
It is ironical, though, that those in the former PP Government who are screaming out loud over what they see as "PNM political victimisation" have conveniently forgotten similar actions they took shortly after coming to office in 2010.
The one that remains etched in my memory is the dismissal of Brigadier Peter Joseph as head of the Special Anti-Crime Unit (SAUTT). Then PM Kamla Persad-Bissessar made the announcement at Piarco airport, just before she jetted off somewhere.
The dismantling of SAUTT was inevitable once the PP came to power. But the way Joseph was fired was scandalous. And as if to underscore how unjust his dismissal was, the Government quietly paid him a substantial sum to pre-empt the matter going to court.
In fact, the PP Government went on a wild firing spree, dismissing hundreds of directors from all State enterprises' boards, replacing them with their own selectees, and in most cases expanding the boards "to the max" to accommodate sundry party loyalists.
They not only dismissed the directors, but persecuted and even prosecuted some of the more prominent.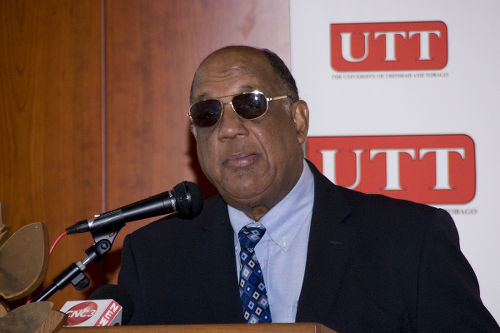 Let me jog some memories: at E-Teck, Professor Ken Julien, Dr Rene Monteil, Uric McNicol, Brian Copeland, Eugene Tiah and Sonia Noel were fired and sued for TT$30 million, state of lawsuit unknown.
At UTT, Julien (again!), Monteil (again!), Giselle Marfleet, Scott Hilton-Clarke, Ravindra "Raviji" Maharaj and Errol Pilgrim were fired and sued for TT$11.4 million. That case collapsed a few months ago.
Malcolm Jones, executive director at Petrotrin in 2010, was fired along with other directors. Jones was personally sued for TT$1.2 billion—status unknown.
Calder Hart and other directors at UDECOTT fired and sued for TT$500 million: status unknown.
These are but a sampling of the way the PP Government hounded prominent public personalities, persons who served their country, out of office.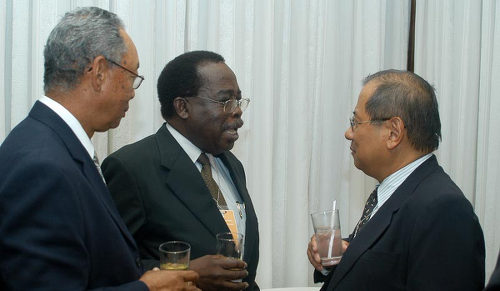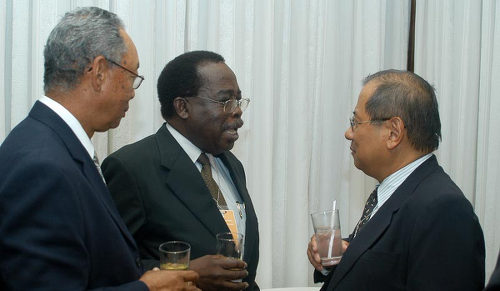 Professor Julien, a most respected energy expert who advised governments from as far back as the establishment of the Point Lisas Industrial Estate, fled to Ghana where his services were in demand.
Jones went into internal exile until he and Julien were summoned to serve by the new Government.
I have not mentioned other professionals—academics, doctors, lawyers, engineers, contractors—who were similarly punished by the PP.
Now, they accuse the PNM of discrimination and victimisation. Check the ethnic imbalance of their State-boards.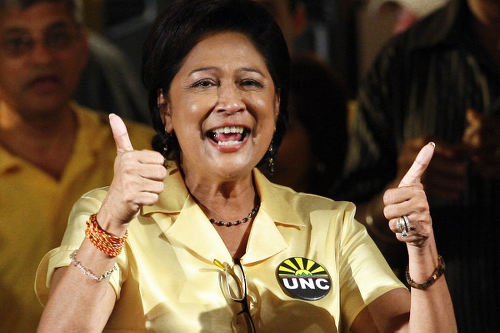 This is a classic case of "do so 'ent like so."