Former Trinidad and Tobago National Senior Team captain David Nakhid announced today that he will contest the post of FIFA president at the upcoming elections on 26 February 2016.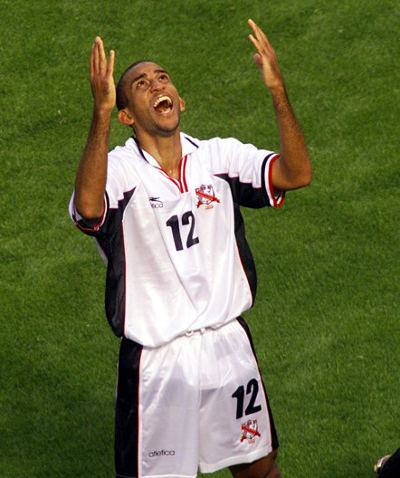 Controversial president Sepp Blatter has vowed to step aside to make way for a new leader at the helm of the maligned billion dollar corporation, which has been plagued by corruption for decades.
And Nakhid, who is a former St Mary's College student with a double major in International Relations and Economics from American University in Washington DC, believes he is the man for the job.
"It is not about me wanting the job," Nakhid told Wired868. "This is our time for a completely new face and a new ethos. According to the late (Trinidad and Tobago economist) Lloyd Best, we are the first, true globalists…
"The position of FIFA president is a diplomatic post with serious connotations. It needs someone who understands football and understands implementation and has the ability to transform that into how we reform the developing world."
Nakhid, who is in Antigua at present, has already discussed his presidency with Caribbean Football Union (CFU) president Gordon Derrick and Trinidad and Tobago Football Association (TTFA) president Raymond Tim Kee, among other regional football administrators.
He claimed that, on Derrick's invitation, he will speak to Caribbean football delegates on Saturday at a CFU executive meeting in St Maarten.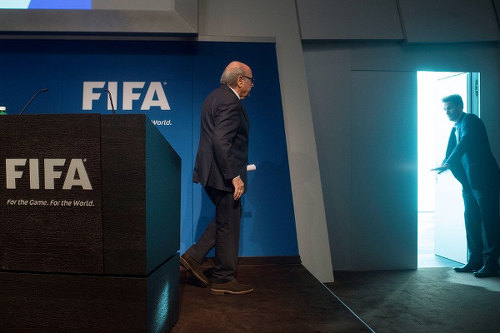 A CONCACAF official has never stood for election at a FIFA congress while Nakhid's move comes at a time when the Confederation is reeling from United States Department of Justice indictments of regional administrators for racketeering.
Current CONCACAF president Jeffrey Webb was extradited to the United States to stand trial while past president and Chaguanas West MP Jack Warner is fighting extradition.
However, Nakhid, who has not lived within CONCACAF's geographical boundaries for nearly two decades and runs the David Nakhid Academy in Lebanon, suggested that it was philosophically important that football's reform began in the Caribbean.
"We want this to come out from the Caribbean because this is a place that has been underdeveloped," he said, "and used for votes in the past by people from other parts of the world…
"I will do whatever it takes on my side to give us in the region a chance to sit at the (FIFA) head table. We thought we had someone on the table but that was an illusion.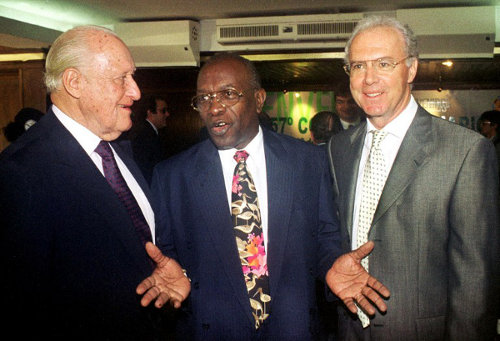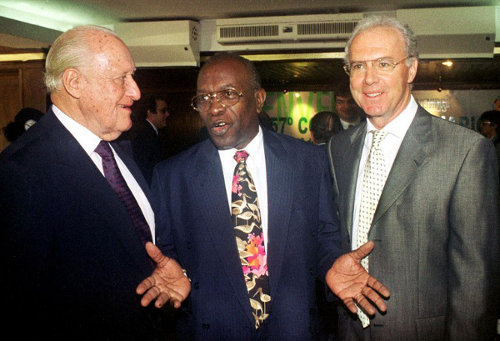 "We had someone there who pushed his own agenda and rendered the Caribbean servile and impotent."
Nakhid, who claimed that his campaign has so far been self-funded, aims to win over the Caribbean with his manifesto, which points toward better development for the game in the region at all levels. He promised to make his manifesto public within two weeks.
One of his more radical proposals is the rotation of the CONCACAF Gold Cup throughout the Confederation, including Central America and the Caribbean. At present, the Gold Cup has never been staged outside of the United States and Mexico.
"We have ceded the Gold Cup to the United States for a trickle down of TV dollars," said Nakhid. "But a tournament like the Gold Cup could force investment in infrastructure and development and coaching and so on throughout the region and in Central America.
"We want to be more equitable. The last board ceded that for their own benefit (and) that is just a sample of the inept leadership in the region before."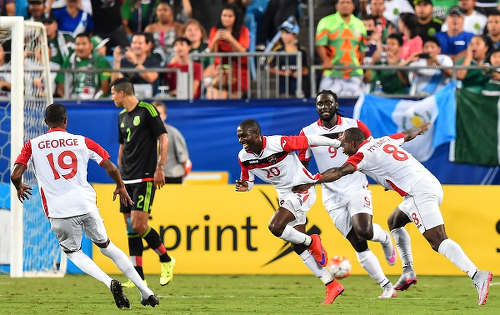 Nakhid, a former Grasshoppers (Switzerland) and New England Revolution (MLS) playmaker, also proposed a new paradigm for the development of players in the Caribbean that seeks smooth relations between schools and professional clubs.
He believes the Caribbean must have a professional league and said the CFU might be the last region in global football to be without a properly organised competition. However, he thinks schools can and should remain the bedrock of player development.
"The Caribbean is very much school-based and community-based (and) we are very distinct in that way from Europe where things revolve around clubs," said Nakhid. "I can tell you what a small European nation did that we can learn from.
"In the 1990s, Belgium introduced a template in which incentives were given to primary schools and secondary schools, where, if they produced players for the national level, they got funding for school grounds and so on… I know because I played there.
"Some parents oppose sending their children to clubs but they allow them to represent their schools. This template forces schools to invest in better coaching and create more curriculum time for football because it pays off in real economic terms."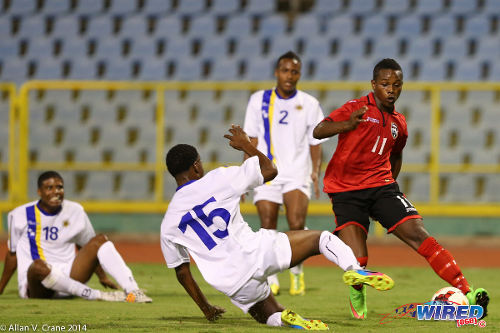 Nakhid suggested his intimate knowledge of issues in the Caribbean, Asia and Africa makes him a superior candidate to Platini.
Platini, according to Nakhid, is likely to continue Blatter's system of 'patronage' to the developing world, which has led to more corruption than development.
"Patronage extended without proper oversight is not proper patronage at all," he said.
"It is all well and good that football is taken to the wide areas of the world. But when money is given to build a football field and there is no oversight and nothing happens, you are just giving away money and that does not help development or anyone but the person who pocketed the money.
"Platini comes from the wealthiest confederation in the world. You have to ask how can he help us or help Africa coming from on high. Why should this be a coronation for him?
"FIFA should not be for the elite. FIFA's role should be to develop football throughout the world."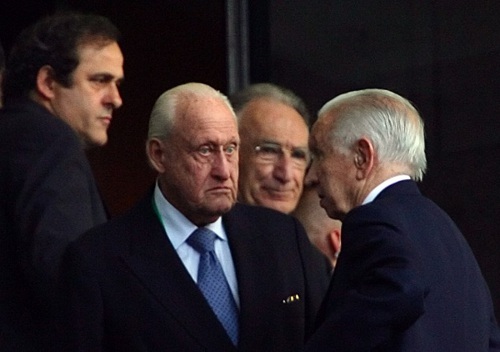 Last month, a Reuters report, which quoted from an anonymous source, said Platini already had the support of four from FIFA's six confederations. But Nakhid heard differently and he believes that, based on the strength of his ideas, he can surpass the Frenchman and former European Player of the Year.
"Now is time for the FIFA leadership to challenge the status quo," he said. "UEFA is by far the wealthiest confederation and biggest beneficiary of talent from the developing world. And still, with all the largess they have, they complain within the democratic process about the money that goes to the developing world…
"I can't come from a position of absolute strength and think I can identify with the people in Morvant (a depressed area in Trinidad). Platini has never worked in development (and) my track record is clear.
"Not only did I play in the developing world and speak out many times against the lack of infrastructure and development, I have been very active in raising the profile of football in the developing world."
Nakhid stressed that he was not suggesting increased monetary hand-outs. But programs tailor-made for individual nations and properly monitored to lessen corruption.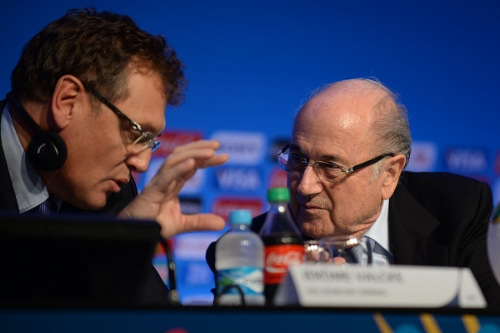 Corruption, of course, is FIFA's biggest issue.
The CFU president, who extended an invitation to Nakhid, was implicated in the Mohamed Bin Hammam bribery scandal that brought down Warner, four years ago, while Tim Kee served as vice president to the crooked Trinidad football official for nearly two decades.
So how could Nakhid hope to affect this cancer, particularly when his base is ravaged by it?
The former Caribbean MVP said he hopes the US Department of Justice's arrest of football officials is a wake-up call to the football body. Beyond that, he suggested that a combination of improved oversight and an "appeal to the better nature" of officials could help turn FIFA around.
"There are 209 associations and six confederations and some will operate in ways we cannot effect," said Nakhid. "We have to be pragmatic and we are not so naive to say we will have everyone holding hands and singing 'Kumbaya.' But we believe a serious, honest undertaking of development throughout the world with philosophical undertones will appeal to their ideological notions of their selves.
"We believe many officials come in for the betterment of the game but find a situation where it is easier to accept patronage than to elevate themselves and their region.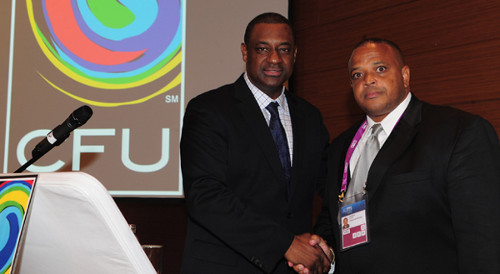 "Some will be inspired by our rhetoric and want better. But some will want to cling to patronage and support a famous footballer from Europe who sends them 3,000 footballs…"
Nakhid has no intention of being cornered by the stereotype of a dodgy Caribbean football official, as evidenced by his own compatriot, Warner.
His own battles with Warner are well known within Trinidad football circles. His outspoken nature meant he was blacklisted from the international game for much of his adult career, despite being the country's first real European star.
"I was blacklisted from 1989 to 1994 but for one game in-between," said Nakhid. "I was criticising Jack Warner before criticising Jack Warner was in-vogue… and I suffered for it too, through hatchet jobs in the media and so on.
"But I don't want this to seem like a get-back campaign because this is more global reaching than just Jack.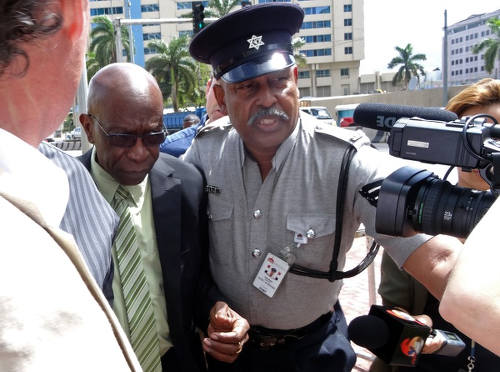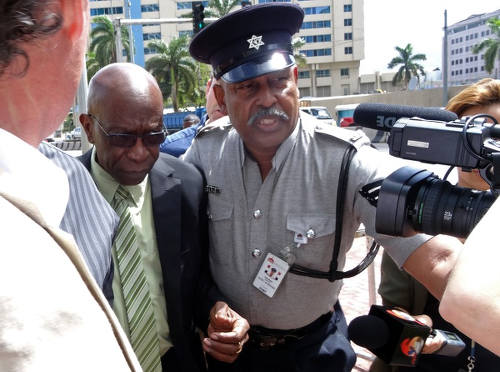 "For all intents and purposes, Jack is irrelevant. He is only a reference to how things should not be done and how they should never be done again."
Nakhid also took the opportunity to discuss his interaction with former Trinidad and Tobago football icon and coach, Everald "Gally" Cummings, who left the then Switzerland-based midfielder out of his "Strike Squad" team in the 1990 World Cup qualifying campaign.
"I have no problem with Gally," said Nakhid. "Maybe (my omission from the Strike Squad) was just due to a clash of personalities, which could happen. Right now, I am prepared to give Gally the benefit of the doubt…
"Maybe he thought I couldn't fit into that team. I would strongly differ. I think I would have been perfect for that team, especially where I was at that time.
"But that is football."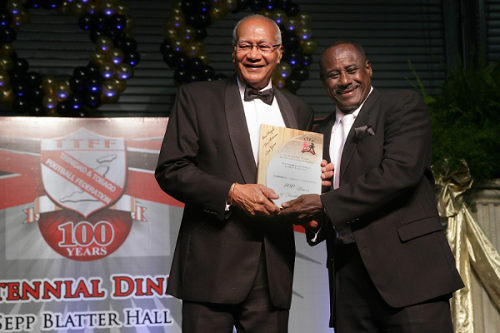 A silky playmaker in his heyday, Nakhid travelled to Switzerland for a trial with top flight club, Grasshoppers—on the recommendation of FIFA technical committee member Walter Gagg—as a 24-year-old university graduate in mid-1988.
He waited two months before he was allowed to train with the Grasshoppers' first team.
"My chance came when I was allowed to play in a scrimmage between the team," said Nakhid. "Hitzfeld basically told me I had 20 minutes and I went to town. I was a dribbler in those days…
"At the time, I was very critical of Ottmar… But I understand now that it was his first big club and he didn't want to take risks.
"I was coming from a university in the States and they were in the European Cup at the time and had beaten teams like Real Madrid and Liverpool in the past."
Hitzfeld left Grasshoppers three years later for Borussia Dortmund and a career that saw him become one of only five managers to win the European Cup with two different clubs.
Nakhid spent two full seasons with Grasshoppers and also played professionally in Europe with Waregem (Belgium), PAOK (Greece) and Malmö FF (Sweden). It was a rarity then for European teams to use central midfielders from the developing world.
"I didn't accept the status quo," he said. "I was told many times over when I first came to Grasshoppers that I was coming from a region without a serious culture of football. They felt we didn't have the tactical and mental acumen to run the show…
"I was stigmatised because of the region I came from and I wanted to change that."
At Malmö, Nakhid met an inspired another talented maverick.
In Chapter Five of "I am Zlatan", Sweden and PSG star Zlatan Ibrahimovic recalled his first meeting with Nakhid during pre-season, in which the Trinidadian challenged him to make the most of his talents.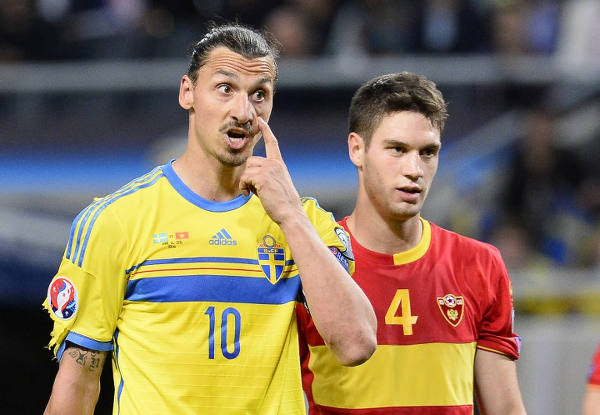 "If someone else had said it I would have hardly believed in it," said Ibrahimovic, in his biography. "But this guy, he apparently knew something. He had been around the world and it went like a dagger through my body. Was I really a pro talent in the making?
"I started to believe in it. For the first time I really did that and sharpened my play even more… The guy from Trinidad Tobago had indeed prepared me for (professional football)."
Nakhid speaks six languages: English, Greek, German, Arabic, French and Spanish; and has lived in Trinidad, United States, Switzerland, Greece, Belgium, United Arab Emirates and Lebanon.
He gave his interpretation of Best's quote about the Trinidad and Tobago 'globalist.'
"Where we have come from with our diverse background of African, Indian, Chinese, Syrian and European heritages," said Nakhid, "we were pushed into this melting pot to forge our identities. Globalism is a struggle to reach a certain identity.
"They in Europe have more global access but they are not globalists and that position at FIFA needs a true globalist. And looking at where I have lived and how I have lived, my track record speaks for itself."
Nakhid pointed to his arrest and a five day stint in a Lebanese cell, in April 1997, for helping 'exploited' African players, as evidence of his character and willingness to stand against wrongdoing. He challenged the European media to scrutinise Platini's own record.
"Now that Blatter is going, we hope the media looks at the people who are going up and their track records," said Nakhid, who pointed to the role Platini and his son, Laurent, played in Qatar's controversial 2022 World Cup bid. "Look at Platini's record and you will see a double standard by the European media in terms of their willingness to scrutinise their own leader…
"The scrutiny should not only be on those who resigned but those who are seeking the post. They should be scrutinised even more so…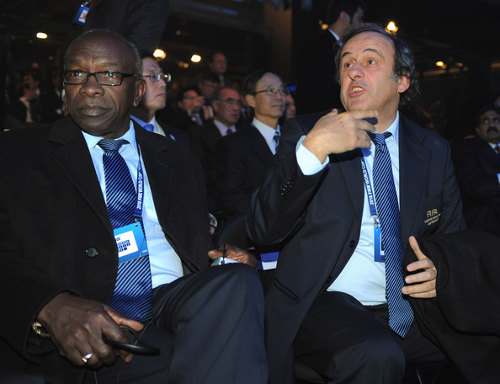 "Platini has done many of the same things he accuses Blatter of and he was making trips with Warner and Jeffrey Webb and so on. But there are no in-depth investigation into those."
Nakhid insisted that, if FIFA's members truly want reform, they will ignore Platini and vote for the Trinidadian instead.
"We want this to be a campaign of ideas and hopefully delegates will consider the substance of these ideas and then let the best man win," Nakhid told Wired868. "I am not looking to divide Confederations and voting blocs, I want everyone to look at my manifesto and campaign and vote for me, including UEFA.
"Now is the time we feel that, instead of UEFA calling the Caribbean for a vote, I want, based on ideas, to be able to call UEFA and ask them to vote for me."