Chaguanas West MP and ex-FIFA vice president Jack Warner struck a typically defiant figure this morning as he was interviewed on the United States Department of Justice's declared intention to have him extradited to face racketeering charges.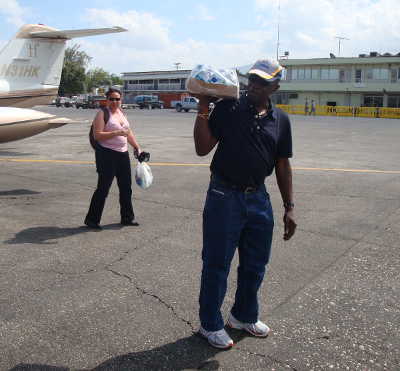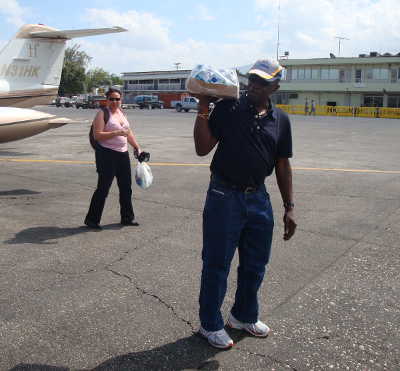 The Department of Justice, in a published statement, named Warner among 13 officials indicted for "various criminal activities, including fraud, bribery and money laundering."
The United States agency alleged that Warner and his co-conspirators received "well over US$150 million in bribes and kickbacks" between 1991 and the present.
Warner's sons, Daryan Warner and Darryl Warner, were revealed to have pleaded guilty to three and two counts of fraud respectively in late 2013.
Warner is yet to be detained, though, and he told Power 102FM that he was "not worried" about news of an extradition request by United States Attorney General Loretta E Lynch.

"I have not been told or advised or questioned on any matter," Warner told the local radio station. "I've heard what you have heard…"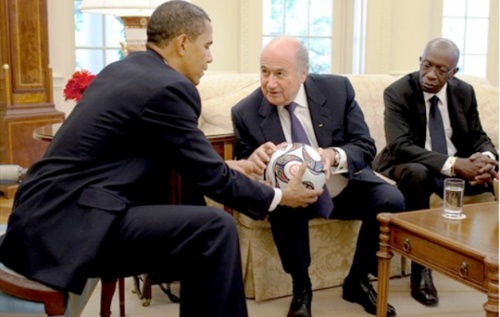 Meanwhile in Zurich, FIFA's Director of Communications and Public Affairs, Walter De Gregorio, told a press conference the early morning raid that saw several football officials arrested by Switzerland law officials was "good for the (FIFA) reform process."
"FIFA welcomes the process although the (timing) may not be the best and FIFA cooperates fully," said De Gregorio. "We are very happy (about) what is happening right now… It is good for the (FIFA) reform process."
De Gregorio insisted that FIFA initiated the legal action by handing over files to the Swiss Attorney General on 18 November 2014. He did not state clearly whether FIFA was compelled to hand over the referenced documents.
However, he insisted that president Sepp Blatter had no reason to step down and the FIFA congress and Friday's presidential election will go on as scheduled.
The United States Department of Justice confirmed that current CONCACAF president Jeffrey Webb was indicted along with fellow FIFA executive committee member Nicolas Leoz and Eugenio Figueredo and other FIFA officials Eduardo Li, Julio Rocha, Costas Takkas, Rafael Esquivel and Jose Maria Marin.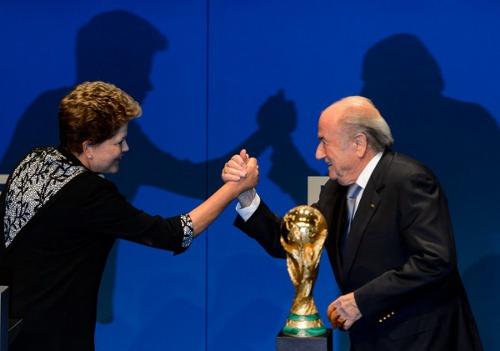 "The damaged party is all of us (in FIFA)," said De Gregorio. "The (FIFA) president is not involved. So how can you say he has to step down?
"He is the president and, if the 209 member associations re-elect him, then he is the president for the next four years."
The FIFA official batted away suggestions that the governing body might be forced to rethink the destination of the next two World Cup tournaments, due to the likelihood that the bidding campaign was tainted by corruption.
"The World Cups in 2018 and 2022 will be played in Russia and Qatar," he said. "What do you want from us? to speculate about what will happen?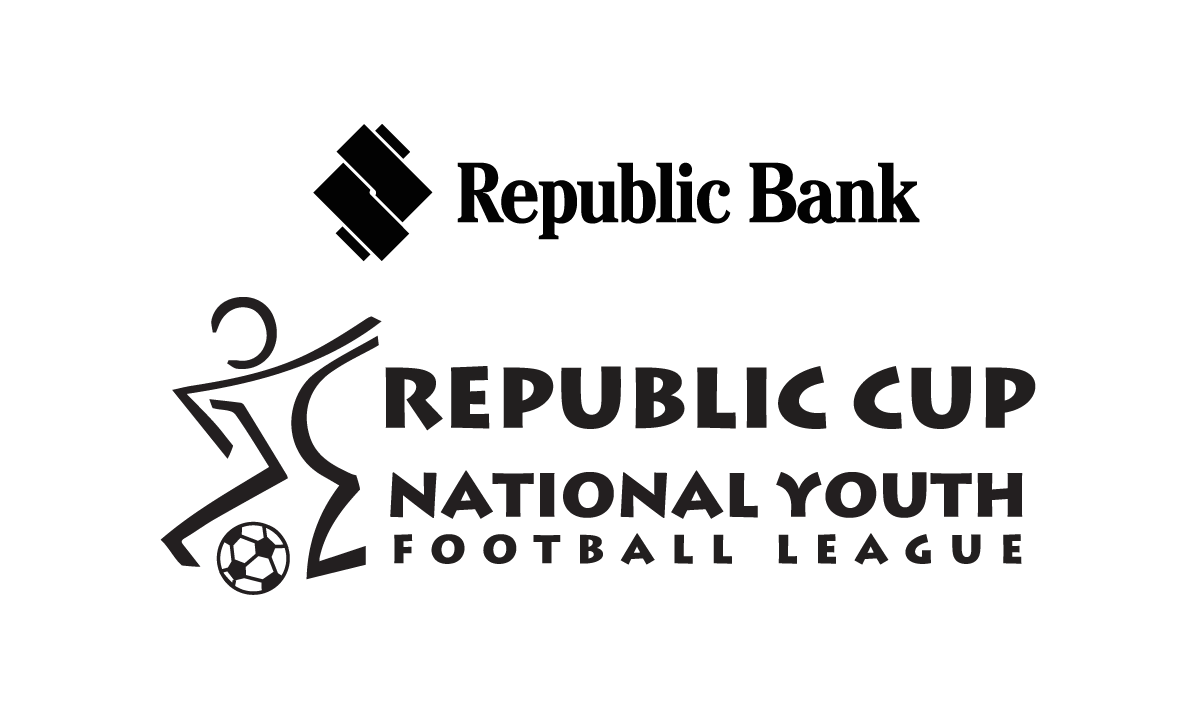 "This is what I can tell you; not more, not less."
De Gregorio insisted that Blatter had no fear of flying through United States airspace and claimed he would attend the Canada 2015 Women's World Cup, which kicks off on June 6.
However, he admitted that FIFA was caught by surprise at the morning raid in Zurich.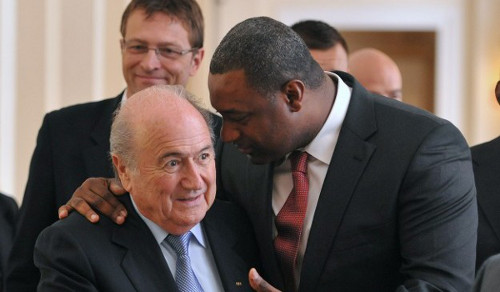 "We are as surprised as you guys are," said De Gregorio. "The president is focused on the Congress. The stress factor is a little bit higher today than it was yesterday but he is relaxed because he knows he is not involved…
"For us in FIFA, this is good. It confirms that we are on the right track. It hurts, it is not easy but it is good."
In Trinidad, Warner also put on a composed facade in an interview with Power 102FM.
After their chat, the radio DJ invited callers to say whether they felt Warner would end up in a US prison. Several people said 'no.'