Police FC defender Kaaron Foster today received a record nine match ban from the TT Pro League for his role in a brawl between the "Lawmen" and Point Fortin Civic that brought their league fixture to a premature end on Friday 27 February 2015.
Foster was one of five Police players sanctioned for their conduct at the Marvin Lee Stadium in Macoya while three Point Fortin Civic players also received suspensions.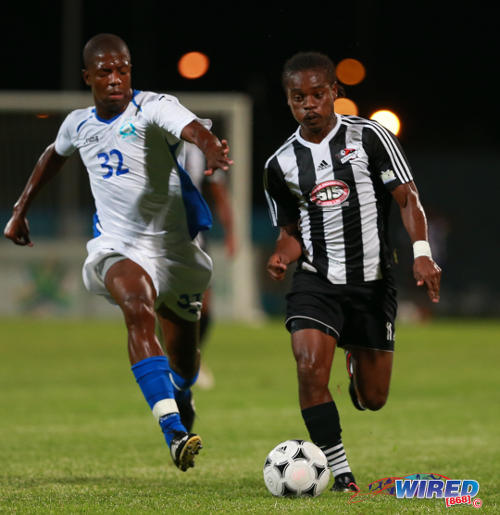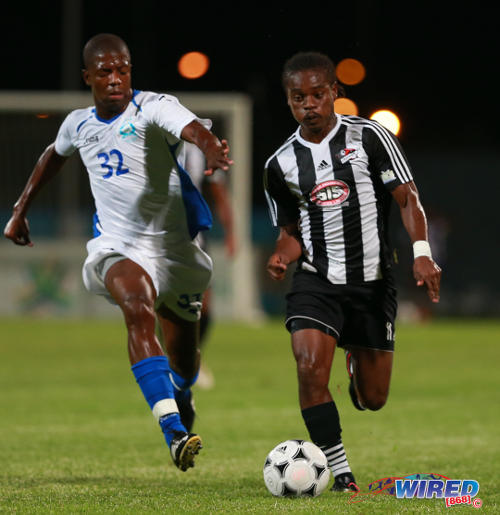 Apart from Foster, policemen Noel Williams (six matches), Theon Browne (six matches), Jasimar Ashers (two matches) and Shaquille Nesbitt (two matches) also received punishment. While Point Fortin captain Andre Ettienne, right back Garyl Doldron and 20-year-old utility player Glen Sutton were also suspended for two matches each.
Additionally, Police were fined $15,000 for failing to control its players while Point Fortin Civic were fined $20,000.
The Pro League did not explain the disparity between the two fines and CEO Dexter Skeene promised to speak to the Disciplinary Committee before commenting further. However, claims that a Point Fortin official struck a Police player with a water bottle are believed to have led to the increased financial penalty.

Police officials alleged that the bottle was thrown by Point Fortin Civic chairman and former football icon, Steve David.
The Pro League Disciplinary Committee is chaired by attorney Ricardo Williams and also includes former top flight footballer Frank Sealy, attorney Christophe Brathwaite and journalist Lasana Liburd.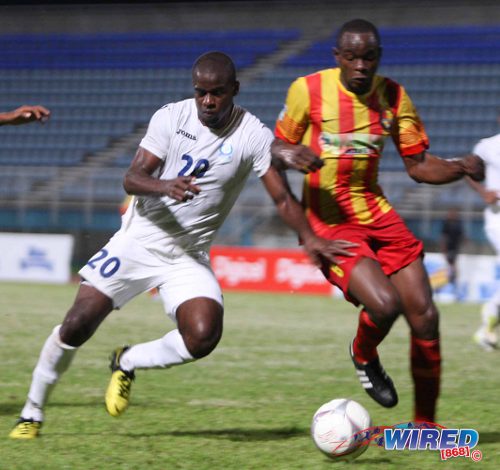 Before today, former San Juan Jabloteh coach Terry Fenwick held the record for the longest Pro League suspension after the Englishman floored then W Connection midfielder Gefferson Goulart while the Brazilian was celebrating a goal inside the opposing technical area. Fenwick was initially banned for 12 matches and fined $24,000 although the length of the ban and fine were both halved after he appealed to the Trinidad and Tobago Football Federation (TTFF).
The Police and Point Fortin players and clubs also have the option of appealing the Pro League's judgment.
The respective suspensions are bound to have an impact on the close season form of both teams, who have eight league games remaining this season apart from cup engagements.
At present, Point Fortin are third in the nine-team standings while Police are seventh.
On February 27, Point Fortin were leading 3-1 and the game was already in stoppage time when things got out of control.
Police defender Dexter Alleyne tripped Civic attacker Marcus Joseph and, barely a second after the referee Keon Yorke whistled for the foul, Foster came down on Joseph's chest with his studs.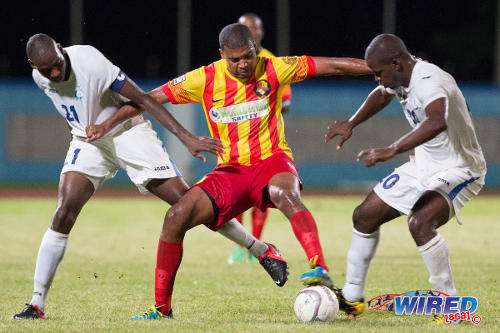 Joseph was furious and his teammates rushed to his defence. The Police players claimed they felt they were under attack and a brawl quickly ensued with punches thrown from both sides.
In the scuffle, some players could be seen trying to calm things  down one minute and throwing punches the next. However, the highlights of the video footage were a flying punch by Williams, which got him a six-match ban, and Foster's sly punch at Civic player Trent Lougheed, which left the ex-World Youth Cup attacker with a blood-shot eye.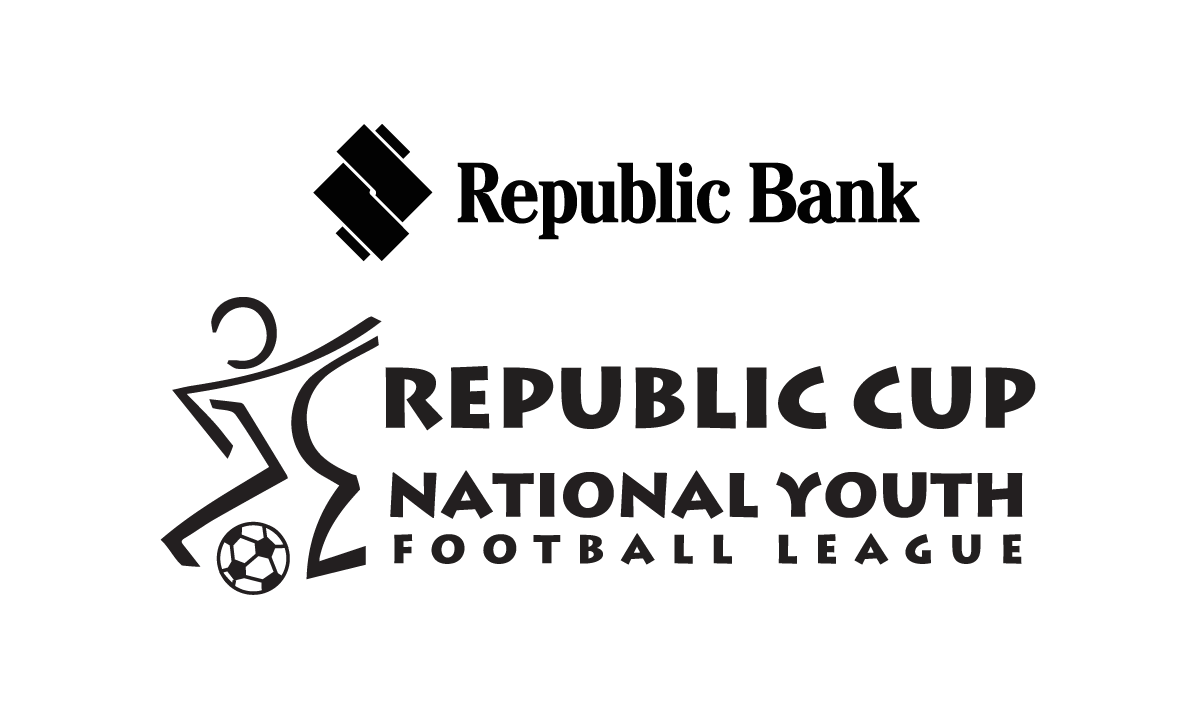 Browne, who was a ball boy for the fixture, also entered the field and threw punches. He also got a six-match ban while the other guilty players from both teams all received two-match suspensions.
Point Fortin star Joseph, who is the League's top scorer at the moment, was left with bruised ribs from the incident although Foster insisted that he stepped on his opponent by accident.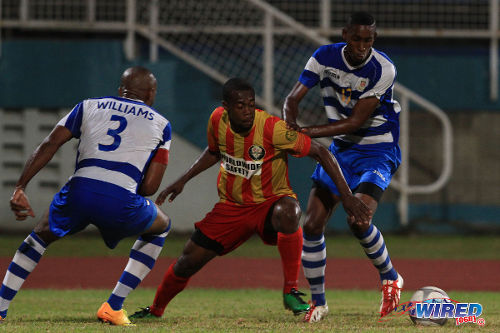 Neither team has commented on the suspensions yet.