Trinidad and Tobago national women's team central defender Arin King said the team was relieved with yesterday's result after a Kennya "Yaya" Cordner goal gave the "Women Soca Warriors" a 1-0 World Cup qualifying win over Haiti in Chicago.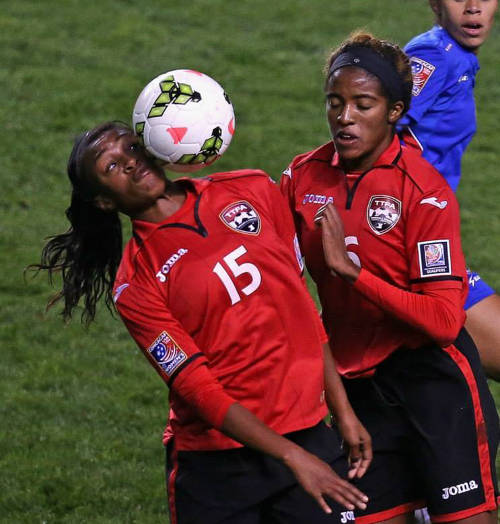 The Warriors are due to land in Washington this afternoon before their final group match against Guatemala at the RFK Stadium. Trinidad and Tobago can qualify with a draw or even a defeat by less than three goals providing that the United States defeats Haiti in the final group match.
King, who was born in Canada to a Trinidadian parent, was part of an impressive rearguard action from the Warriors who played the final half hour with ten players after goalkeeper Kimika Forbes was ejected for violent conduct.
"It was a great feeling getting those three points and a relief of pressure off our shoulders," King told the TTFA Media. "We are now one game away from making it to the knockout stage and creating history.
"I think heart and determination were the key factors for (last night's) win. Especially playing a man down, we really had to come together as a team and fight for one another."
Trinidad and Tobago captain Maylee Attin-Johnson was unimpressed with her team's performance on the ball but also praised the players' battling qualities in a physical, uptempo contest.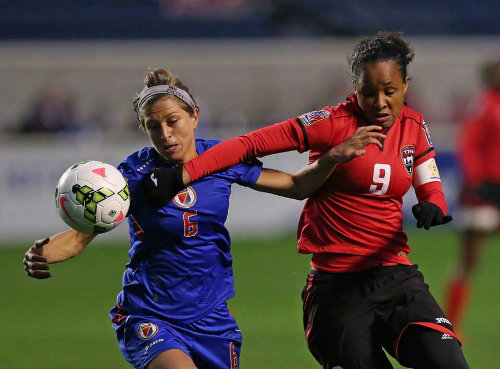 "It was one of the worst performances we have had as a team," said Attin-Johnson. "However we continue to play with grit, determination and heart. Once we continue doing so we will qualify."
The Warriors will certainly be without the Caribbean's best goalkeeper, Forbes, while there are question marks over the health of her sister and key midfielder Karyn Forbes, veteran attacker Tasha St Louis and versatile defender Ayanna Russell who came into the tournament carrying knocks.
CONCACAF's bizarre scheduling has increased the pressure on teams who must not only play three times in six days but also change time zones as they travel to three different cities and check-in and out of hotels and airlines.
Since the opener against the United States, which they lost 1-0, the Warriors have only been able to schedule one training session. But Attin-Johnson is confident that coach Randy Waldrum will steer them through.
"We have a great coaching staff that will prepare us for the next game," said the Warriors captain. "We have some injuries but we have trust in every player that once called upon they will step up and take advantage of the opportunity."
Waldrum has his son, Randy Waldrum, and former Trinidad and Tobago technical director Lincoln "Tiger" Phillips alongside him on the bench after local coach Marlon Charles was sacked shortly before the team's departure. Phillips, a former stand-out national goalkeeper, is the father of Trinidad and Tobago Football Association (TTFA) general secretary Sheldon Phillips.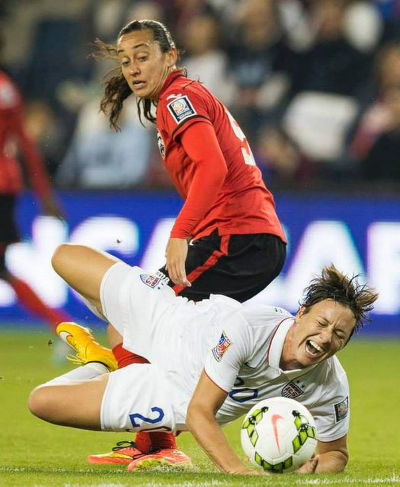 King feels that the Trinidad and Tobago squad, which is based at the Westin Crystal City Hotel, is in the right frame of mind to finish the job.
"The camp is very positive at the moment," said King. "We know we have what it takes to come out victorious again so we are continuing to stay mentally focused and physically prepared for the Guatemala game."
Women's World Cup qualifying results
(Group A)
Wed Oct 16
Haiti 1 (Lindsay Zullo 69), Guatemala 0 at Kansas City;
United States 1 (Abby Wambach 54), Trinidad and Tobago 0 at Kansas City;
Fri Oct 17
Trinidad and Tobago 1 (Kennya Cordner 37), Haiti 0 at Chicago;
United States 5 (Tobin Heath 7, 57, Carli Lloyd 46, Whitney Engen 58, Megan Rapinoe 66), Guatemala 0 at Chicago;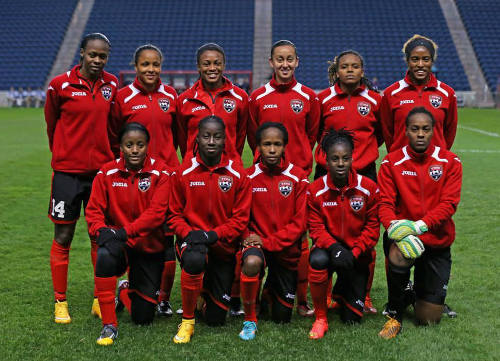 Upcoming fixtures
(Group A)
Mon Oct 20
Trinidad and Tobago v Guatemala, 5 pm, RFK Stadium, Washington;
USA v Haiti, 7.30 pm, RFK Stadium, Washington;