The first thing that hits you about 24-year-old North East Stars midfield enforcer Jeromie Williams is his round appearance. Williams, who also answers to the nickname "Butters", stands at five-foot-two but more than compensates with his beefy 179-pound frame.
He is quicker than he looks over short distances, though, and as focused as they come. When he hits you, the jokes stop.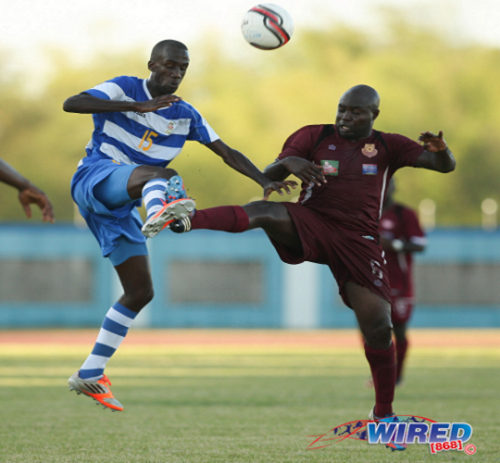 Butters' career started with Goal City in his Tobago hometown of Castara before moving to St Clair's Coaching School and then to Trinidad where he had stints with United Petrotrin and W Connection before linking up with his national under-23 coach, Angus Eve, at Stars.
Williams, now an established Digicel Pro League player, sat down with Wired868 to talk some more about his career thus far:
Full name: Jeromie Curtly Williams

Date of birth: 17 May 1989
Hometown: Castara, Tobago
Former schools: Castara Primary School and Scarborough Secondary School
Position: Midfield and sometimes defence
Favourite player: I have two: Michael Essien from Chelsea and Gennaro Gattuso from AC Milan.
Favourite team: Chelsea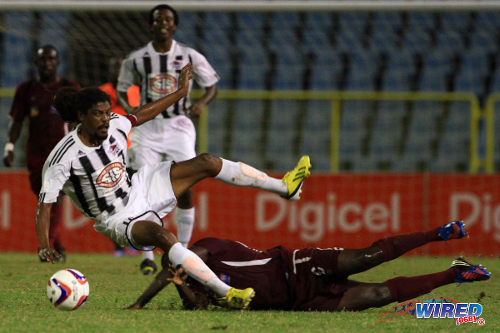 How did you get into playing football?
I came from a football family. My family plays football in the village and my uncle, Kevon Manswell, once played with the Trinidad and Tobago national Under-17 team.
How did you get the nickname "Butters"?
When I just started playing, I was very chubby and people called me "Butterball."
How would you describe yourself as a person?
I am a cool person and like to have fun.
What is something most people do not know about you?
I am a shy person.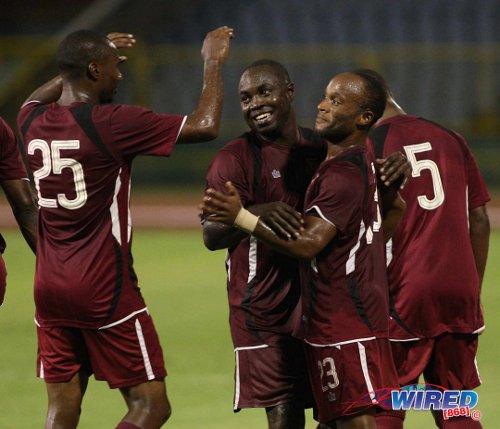 What do you enjoy doing in your free time?
I enjoy hanging out with my friends and going to the beach and the movies. My favourite would be Castara Beach in Tobago; and I love action movies.
Who had the most influence on your career?
My mother Perline George and dad David Williams. They always supported me throughout my career.
Who were your most important coaches?
Marvin Lewis and Bertille St Clair started my career and then there was Brian Williams, Stuart Charles-Fevrier and, presently, Angus Eve. All my coaches thought me how to improve my game.
What makes you stand out as a player?
I would have to say my chubbiness. I am bigger than most midfielders and most people would usually ask: "Who is that fat guy in the midfield?"
What was your best moment in football so far?
My best moments were playing against Mexico in the Pan American Games and the 2011 Olympic Qualifiers. I would say the atmosphere and the experience (of those games) made them the best.
Which team do you look forward to playing the most?
I look forward to playing all the teams; but mostly the top teams like W Connection because they give you a greater fight for the win.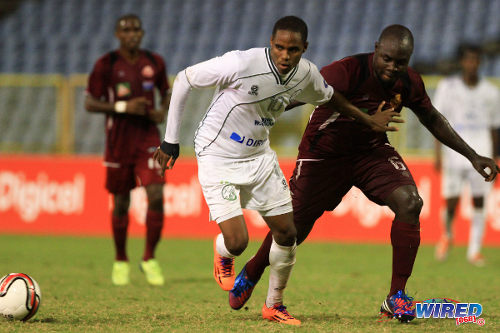 What is your pre-match routine?
I drink a lot of water and I usually stay off my legs as well.
What pushes you to succeed?
I like to be independent and, by 30, I must own my own home and car and be able to relax.
What would be success for you as a player?
Winning the World Cup and playing professionally outside of Trinidad.
What is your immediate target?
To win the Pro League competition.
Upcoming Pro League fixtures
(Tuesday May 13)
North East Stars vs Police FC, 7 pm, Hasely Crawford Stadium;
San Juan Jabloteh vs Defence Force, 9 pm, Hasely Crawford Stadium;
W Connection vs Caledonia AIA, 7 pm, Ato Boldon Stadium;
Central FC vs St Ann's Rangers, 9 pm, Ato Boldon Stadium.