Trinidad and Tobago Pro League outfit Caledonia AIA shook off its miserable domestic form and the recent departures of several key players to whip host team Association Sportive de Mirebalais 3-0 in its 2014 Caribbean Club Championship Group 2 opener yesterday in Haiti.
The "Eastern Stallions", who recently exported versatile defender Aubrey David, midfielder Akim Armstrong and striker Jamal Gay to Finland, opened the scoring through forward Keyon Edwards while Nuru Muhammad flicked home a Ralph Lundy Jr set piece and winger Tyrone Charles curled home a free kick.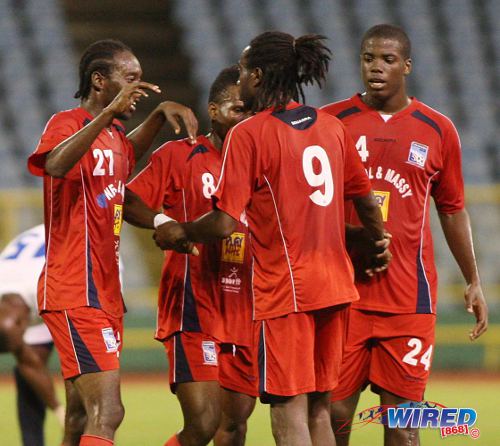 The result put Caledonia at joint top of the group alongside Jamaica outfit Waterhouse, which mauled Surinamese club Inter Moengotapoe 4-0.
Caledonia faces Inter on Sunday before closing the group with a potentially decisive clash against Waterhouse on Tuesday night.
However, the result was not nearly as good for defending Pro League champion club, Defence Force, in Group 3 as the "Teteron Boys" were stunned 2-0 by Guyanese club Alpa United in Jamaica.
The Defence Force's last trip to the Caribbean tournament was cut short by Alpha in 2011 on penalties. Yesterday, the Guyanese club had nine former Caledonia AIA players in its match day squad as well as ex-Joe Public stand-out Gregory Richardson. Alpha is coached by ex-Caledonia assistant coach Wayne Dover.
Grenada international Kithson "Bully" Bain, who represented Caledonia AIA in the CONCACAF Champions League earlier this season, was among the scorers last night.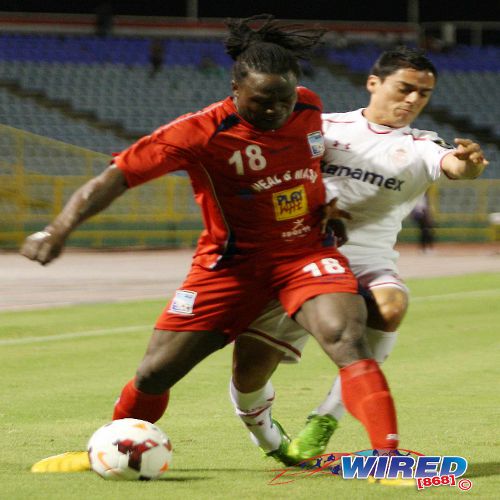 Defence Force Ross Russell admitted that, although his team created several scoring opportunities, Alpha was the better prepared team yesterday.
"I think Alpha was prepared to leave everything on the field against us last night," Russell told Wired868. "Their coach said he was in Trinidad and watched us play against W Connection and also saw tapes of us, so he was more prepared than we were because we didn't know much about them. They had a lot of international players and former Pro League players too so they were no strangers to high level football…
"We just have to wait to see what happens on Sunday because once (Alpha) wins or draws that match then we are out."
The last minute withdrawal of Surinamese club, SV Notch, from the competition left Group 3 with only three clubs and Defence Force could be eliminated tomorrow if Alpha defeats host team, Harbour View.
Defence Force is scheduled to play Harbour View on Tuesday. Only the group winners advance to the final round from which the top three clubs will book their places in the 2014 CONCACAF Champions League.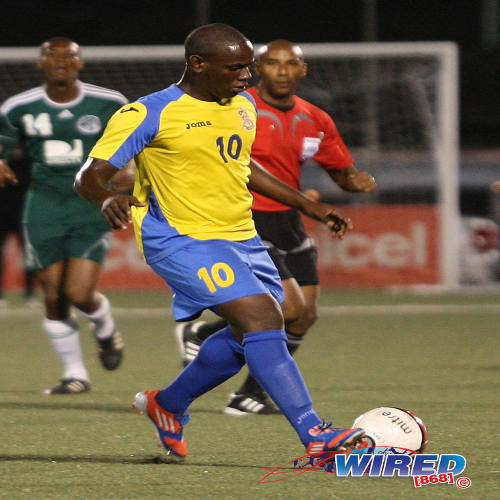 Caledonia coach Jamaal Shabazz is not getting carried away yet as he admitted that Waterhouse will be a tough opponent.
"Waterhouse is pretty organised with at least two outstanding players in attack," Shabazz told Wired868. "This result gives us an even chance of advancing since the hosts are no walkovers.
"We have got to work hard for our results as there is no gap with (Waterhouse). But I think we are at least fitter than (Inter)."