Trinidad and Tobago national football team captain Kenwyne Jones and goalkeeper Jan-Michael Williams were shortlisted for major CONCACAF honours yesterday when their names appeared on the ballot for the Confederation's inaugural awards.
Jones, who plays for England Premier League team Stoke City, is on a 10-man list for the CONCACAF Player of the Year award alongside the likes of USA and AS Roma midfielder Michael Bradley, Costa Rica and Fulham playmaker Bryan Ruiz and USA and Seattle Sounders attacker Clint Dempsey.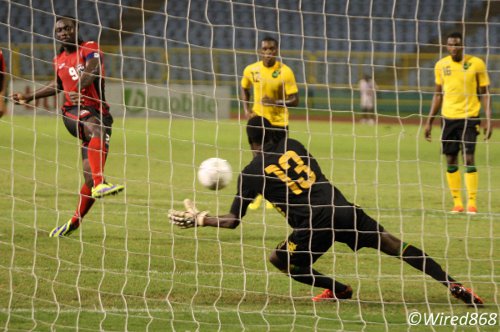 There are four US players, two Hondurans, two Costa Ricans and a Mexican on the CONCACAF honour role while Jones, who scored six international goals this year from 12 appearances, was the only Caribbean player selected.
Williams, who plays for local Pro League team Central FC, is named among the Confederation's top 10 goalkeepers along with USA and Everton's Tim Howard, Jamaica and Portland Timbers' Donovan Ricketts and Mexico and Ajaccio's Guillermo Ochoa.
Williams, who is the only goalkeeper to ever be adjudged the Pro League's MVP, said he was humbled by the selection.

"I've really been through some things in the last couple of years," Williams told Wired868. "I think it's testimony to me just wanting to stay on and work hard and improve. I thank God for the opportunity to be among the likes of Howard and Ricketts and I want to congratulate Kenwyne (Jones) too.
"We want to ask everyone to come out and support us because we are doing it for our fans and families too."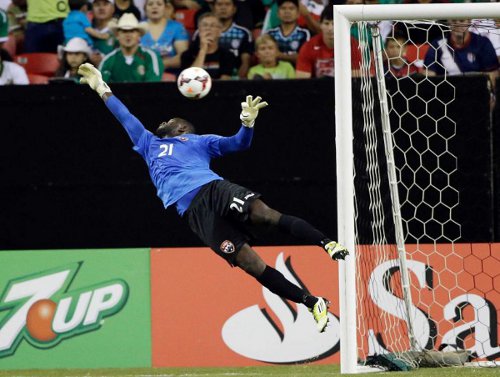 One third of the votes will come from fans and persons can vote for Jones and Williams here on the CONCACAF website.
In its 52 year history, CONCACAF has never honoured its top players and it is the only Confederation under FIFA that has been so ambivalent towards its stars. Europe has toasted its best performers since 1956 while Africa (1970), South America (1971), Asia (1988) and Oceania (1988) began paying homage to its stars decades ago.
Former greats like Trinidad and Tobago's Dwight Yorke, Mexico's Hugo Sanchez, Panama's Julio Cesar Dely Valdes and the United States' John Harkes were never formally recognised by CONCACAF for their efforts on the field.
But new CONCACAF president Jeffrey Webb has implemented individual awards within a year of replacing former president and Trinidad and Tobago MP Jack Warner.
There are arguably areas for concern in the inaugural award, though. Votes from fans count for one third of the ballots unlike the other Confederations, which means that players from larger nations like Mexico and the United States may have significant advantages.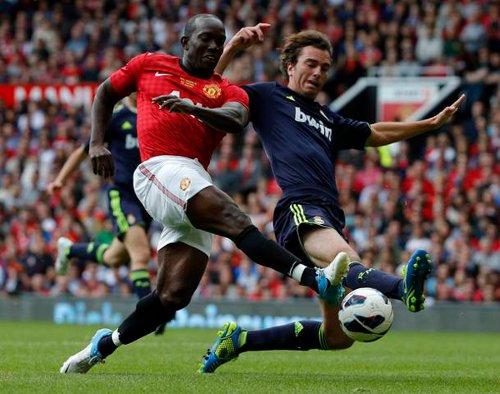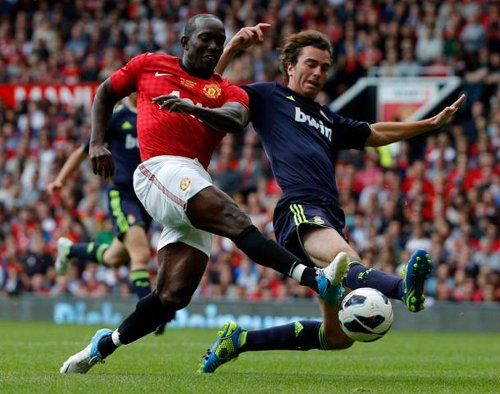 There is also no explanation from CONCACAF on how the shortlists were drawn up.
Three Mexican national goalkeepers were selected among the top 10 in the Confederation including one, Moises Munoz, who played just 270 minutes outside his domestic league all year. In Munoz's three games for Mexico in 2013, he conceded four goals without a single clean sheet.
No Caribbean coaches were selected among CONCACAF's top 10 coaches although Trinidad and Tobago's Stephen Hart and Cuba's Walter Benitez took their respective teams to the Gold Cup quarterfinals.
Mexico had three coaches on the shortlist. One, Miguel Herrera, was in charge of the senior national team for just two play-off matches against New Zealand while the rest of his year consisted solely of domestic duty.
Victor Manuel Vucetich got on the shortlist too although Mexico fired him after just two matches in charge of the senior team. Vucetich did help Monterrey to the CONCACAF Club title with four wins and two draws this year.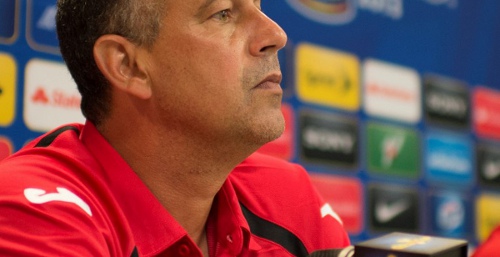 However, Hart led to "Soca Warriors" to unbeaten matches over 90 minutes against Jamaica (twice), New Zealand, Saudi Arabia, United Arab Emirates, Honduras and El Salvador; and all but two of those games were away.
Williams can argue that he earned his pick the hard way.
The Central FC goalkeeper was credited with one of the best saves of the Gold Cup with a spectacular reflex save to deny El Salvador's Mark Blanco from a possible stoppage time winner. He also became the first Trinidad and Tobago goalkeeper to keep a clean sheet at the Gold Cup in the Warriors' vital 2-0 group win over Honduras; and he ended 2013 with three successive clean sheets against New Zealand and Jamaica (twice).
It was a remarkable twist for the goalkeeper who could write a book based on the last two years of his life alone.
In January 2012, his fiancée Candice Worrell was the victim of a brutal robbery that left the former model in a coma for almost four months and Williams openly considered retiring from international duty during that period.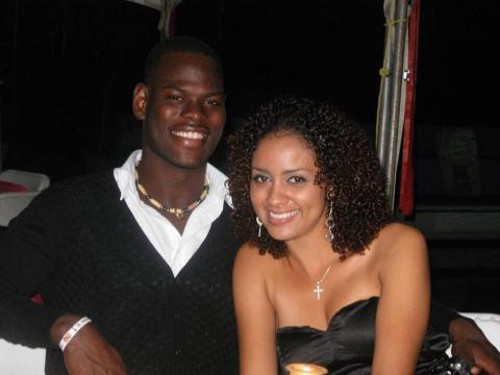 The Ministry of Sport almost made the decision for him as the Government threatened to turn its back on the Warriors as they were deemed to be not good enough for State funding. Instead, the Warriors went on to qualify for the Gold Cup for the first time in six years and then advanced to the Gold Cup quarterfinals for only the second time in the nation's history.
A month after the 2012 Caribbean Cup, Williams found himself frozen out by his club and national teams after a fall-out with DIRECTV W Connection coach Stuart Charles-Fevrier. But the talented goalkeeper had the final word.
"I kept telling myself that no one could stop the direction I want to go in once I have the help of God; whether it is a club or the person who made that random attack (on Candice)," said Williams. "Last year I was captain for club and country and then I was left out of both and only got back into team after three internationals. Life is full of ups and downs and football is the same; I just try to stay humble and patient and work hard.
"Densill (Theobald) and myself set a goal last year to take football back to the highest level at a time when (Ashwin) Creed and them said they wouldn't support us. So, it is great to end the year like this and I want to thank everybody who supported us."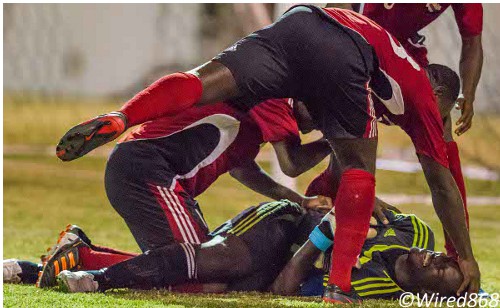 At present, Worrell is walking again—although she is still undergoing therapy—while their daughter Nevaeh is healthy, happy and closing in on her third birthday.
Perhaps there will be even better news for the Williams household when CONCACAF names its individual winners next month, which will be done via the Confederation's website rather than at a formal function.
Editor's Note: Mexico striker Oribe Peralta was announced as the CONCACAF Male Player of the Year on December 13 with the United States duo of Landon Donovan and Clint Dempsey in second and third place respectively. United States goalkeeper Tim Howard was Goalkeeper of the Year while Mexico's U-17 custodian Raul Gudino and Costa Rica's Keylor Navas in second and third place.
View all the winners here.