It will be DIRECTV W Connection versus Club Sando in the 2013 Toyota Classic final next week as yesterday's electric semi-final contest at Couva's Ato Boldon Stadium pitched up an intriguing finale to one of local football's most intriguing cup competitions.
For the first time in the Classic's history, a Super League team, Club Sando, will appear in the final; and the south club did so in the most dramatic manner with a last gasp winner to edge defending Pro League champions, Defence Force, 3-2.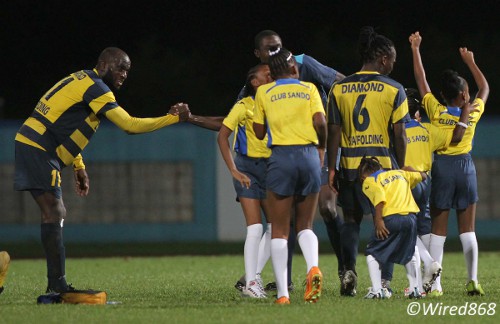 Connection powered its way into the final in contrasting style with a majestic 3-0 triumph against another Super League opponent, Guaya United, in the second game of the Couva double header.
There were roughly 2,700 fans at the Ato Boldon Stadium and the high spirits and partisan support was enough to put any fete match competition to shame.
Coincidentally, Connection starlet Joevin Jones revelled in the conditions with another thrilling showing that further mocked any lingering doubts that he is best suited at left back.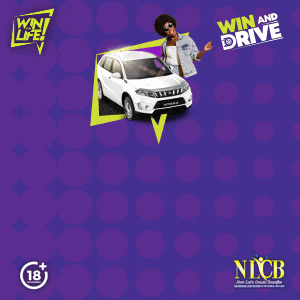 Jones, the son of former "Strike Squad" defender Kelvin Jones, has played 33 times for his country without a single goal. But 20 of his caps were earned at left back, nine as a winger and four as an orthodox central midfielder.
Connection coach Stuart Charles-Fevrier believes Trinidad and Tobago national head coach Stephen Hart should try him at "number 10."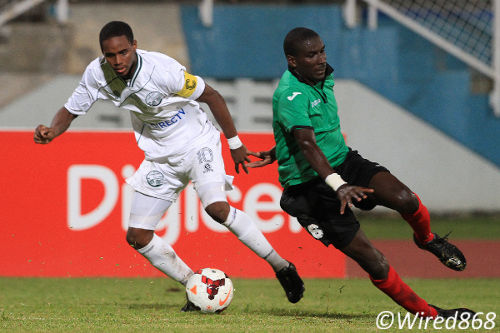 "The national team played him on the wing last game and he didn't do badly," said Fevrier. "But I personally feel he is at his best when he is given freedom."
Guaya can attest to that as "JJ" scored a spectacular opener and then created a goal apiece for Hashim Arcia and Neil Benjamin as Connection proved to be a step too far for the gutsy Super League club.
"Donkey always looks good until he enters a horse race," said one observer.
It was a harsh and simplistic critique of Guaya's Classic adventure; but it was not totally without merit either.
Club Sando has a hell of a challenge next.
Apart from the obvious—that Sando scored three goals to Defence Force's two—it is still hard to tell how the Super League team got past the army/coast guard combination last night.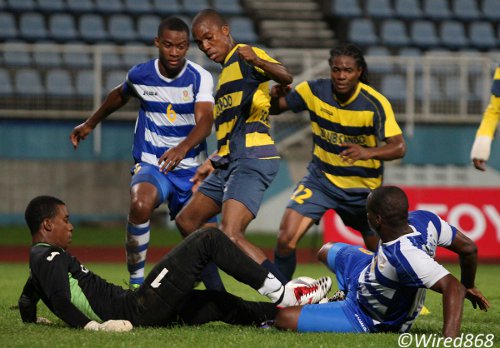 "That game was real painful," Defence Force striker Devorn Jorsling told Wired868. "If we played Sando ten times (again), they wouldn't win. But this is a fairytale season for them and they deserve to reach in the final, having beaten three Pro League teams.
"To me, they are not really a Super League team because they have so many ex-national and Pro League players."
As Jorsling conceded, Defence Force defended poorly on the night.
Twice, central defender Devin Jordan was the culprit. Jordan allowed Kerron Smith to turn him too easily to fire home the opener in the 14th minute and then, in the 70th minute, Jordan conceded possession on top his own 18-yard box and then tripped Sando midfielder Anthony Parris in the penalty area from the same play.
Parris dusted himself off to double Sando's lead from the penalty spot.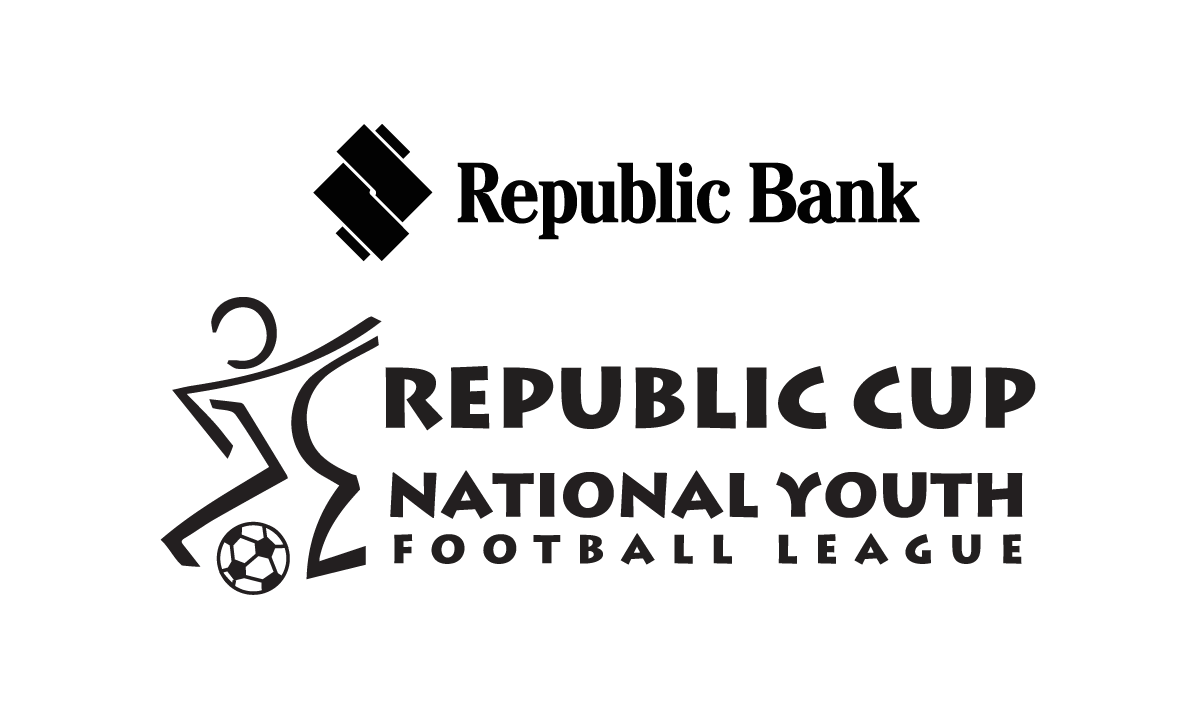 Yet, the scoreline was misleading as Defence Force often looked in control up to that point.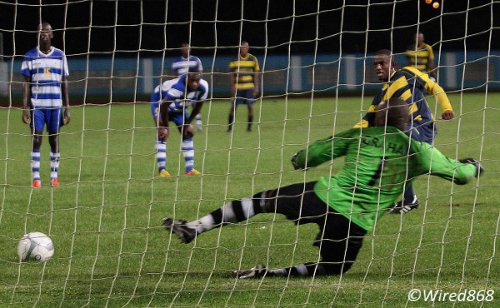 Curtis Gonzales and Jerwyn Balthazar were excellent in central midfield and, although the soldiers never dominated Sando's full backs, wingers Kevon Carter, Jemel Carter and substitute Kerry Joseph were certainly a threat.
And, when Balthazar scored a smart diving header from Carter's cross in the 76th minute, one sensed that Sando was in trouble.
Eight minutes later, Defence Force pulled level as Jorsling nodded in from close range after Carter flicked on a dangerous Joseph cross. And it took a fine reflex save from Sando custodian Andre Marchan to deny Carter in stoppage time as the Super League seemed to be praying for penalties.
But Devon Modeste, who had been quiet up to that point, had other ideas. The Defence Force backline was in disarray as Sando charged in the closing seconds; and Modeste dashed in from the left flank to meet Ryan Fredericks' right side cross with a precise downward header into an unprotected goal.
And Sando had created some Classic history.
"Who say San-doh?!" asked the club's animated cheerleader-in-chief, through a megaphone.
"San-doh!" screamed the supporters.
The majority of the patrons on the night were actually enlisted in the "Green Army" but Guaya simply did not have the firepower to deal with Connection.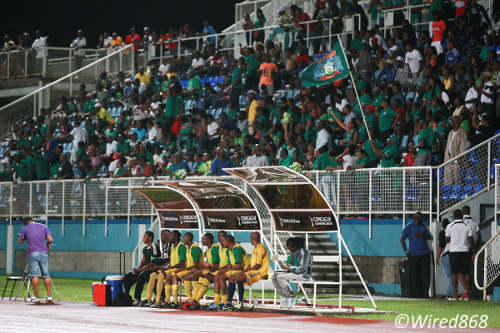 Even before kick-off, a misinterpretation of the rules had cost Guaya its coach. Ron La Forest was sent off in the club's quarterfinal win against Point Fortin and read in the newspapers that he would not be allowed on the bench.
In fact, there is no such law and Central FC coach Terry Fenwick took charge of his team's First Citizens Cup final win despite being ejected in the semifinal. But La Forest left his assistant, Calvin Hughes, in charge of, arguably, the biggest game in Guaya's history.
"When I read in the papers that I would be suspended," said La Forest. "I didn't want to jeopardise my team."
There was another early concession from Guaya as Hughes sacrificed the club's trademark 4-4-1-1 system in favour of an additional central defender. Connection employs a fluent and narrow three-man attacking line-up whose movement often frees space for Jones to make late surges like a fourth attacker.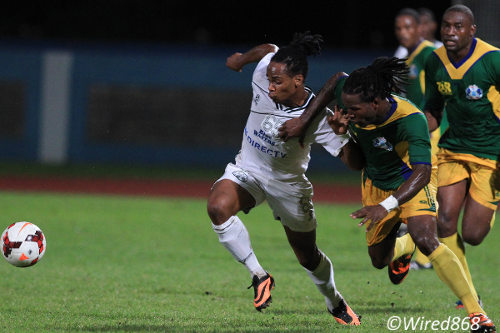 Guaya tried to plug the gaps with Sherlon Campbell playing as a sweeper behind four defenders.
It was a tactic that might have worked better on Guaya's small school ground as opposed to the more expansive Couva stadium.
The teams were goalless at the half but Guaya goalkeeper Kevon Saunders was forced into a series of crucial, last ditch saves while Connection's Colombian attacker Yefer Lozano had struck the bar, Arcia muffed a sitter and Jones and Silvio Spann both went close to scoring.
The Guaya midfield pairing of Ryan Stewart and Leston Paul was, as usual, as solid as rent while wingers Kevin Jagdeosingh and Jody Allsop both had a peek at goal. But, collectively, Guaya could not match its opponents in white shirts.
And, five minutes into the second half, the Green Army was reeling from a devastating blow from Connection's stealth bomber as "JJ" collected the ball, 25 yards from goal, and shuffled his way through a packed Guaya defence as effortlessly as a child jumping rope at recess.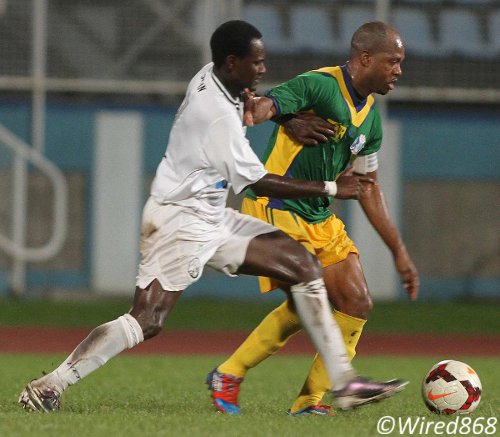 Jones spun left to evade Allsop, then back right to eliminate Beville Joseph; a faked shot fooled Marcus Ramkhelewan and some nifty footwork took him past John Stewart and Campbell. Saunders never stood a chance as Jones, now inside the area, unleashed a left footed rocket for a breath-taking opening goal.
Guaya needed a miracle now and it did not help that the club's own wizard, Stewart (R), was forced to limp off the field with a thigh injury in the 63rd minute.
Within seconds of Stewart's substitution, Connection doubled its lead on the break. Jones' brilliant pass from the outside of his left boot sent Arcia clear and the forward finished emphatically with one touch into the top right hand corner. Bois!
And, despite an entertaining second half cameo from Paul, Benjamin completed the rout in the 74th minute as he ran on to another delightfully threaded Jones pass and expertly rounded Saunders to score.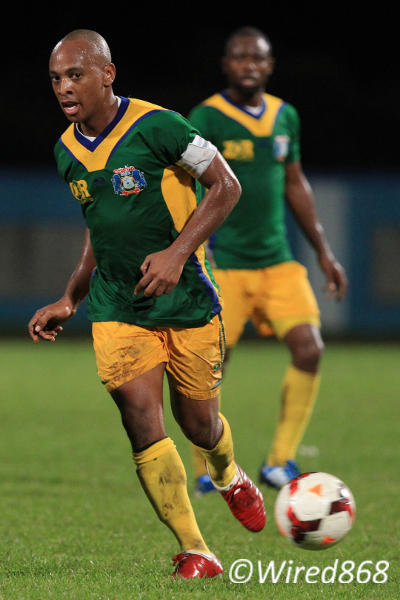 "The Guaya team didn't play a bad game," said Fevrier. "But we have more experienced players and I think that made the difference."
Connection will play another Super League team in the final but there is little chance that Club Sando will be surprised by anything that Fevrier's men cook up.
Sando head coach Anthony Streete was a Connection assistant coach, just six months ago, and nine of Sando's starters yesterday were former Connection players.
Streete explained he has deep admiration for the Connection club that offered him a job within 24 hours of his departure from St Ann's Rangers. Streete and Fevrier were also former colleagues as players at Trintoc.
"I always said Connection has the best set up in the country," he said. "You have to play football to beat Connection and I like that. I also believe more in tactical football than rough play."
Not that the Toyota Classic final will not have an edge to it.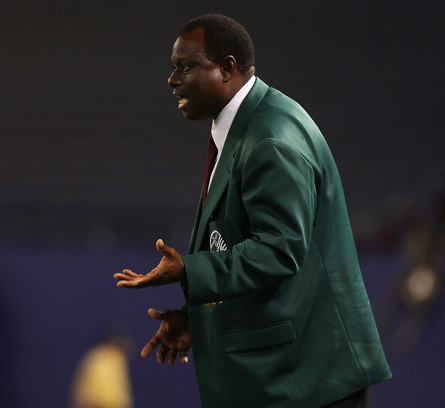 Fevrier claimed that six of Sando's players yesterday, Kern Cupid, Kemuel Rivers, Jesse Downing, Parris, Fredericks, and Marchan, reneged on their contracts with Connection over the past 18 months before they ended up at Sando.
He blamed this exodus for Connection's latest wave of South American and Caribbean players, which filled the gaps.
"(Sando's) players had more formal coaching and Pro League experience (than Guaya)," said Fevrier. "So, I feel their tactical understanding of the game will be better… Obviously they want to beat us because they came from us.
"But we come like their parents and we want to show them that our club is still here and still solid."
The Toyota Classic final should be a captivating family feud.
(Teams)
W Connection (4-2-1-3): 18.Jelani Archibald (GK); 24.Joao Ananais (39.Alvin Jones 83), 19.Joel Russell, 25.Christian Ocoro Viveros, 2.Kurt Frederick; 3.Gerard Williams (captain), 7.Silvio Spann (28.Yhon Stiven Lopez 82); 10.Joevin Jones; 65.Neil Benjamin,14.Hashim Arcia, 27.Yefer Steven Lozano (40.Jomal Williams 72).
Unused substitutes: 22.Aquelius Sylvester (GK), 6.Celio Da Silva, 13.Devaughn Elliot, 29.Jem Gordon.
Coach: Stuart Charles-Fevrier
Guaya United (1-4-4-1): 1.Kevon Saunders (GK); 14.Sherlon Campbell; 77.Leroy Jones, 2.Marcus Ramkhelawan, 19.Beville Joseph (9.Earlon Thomas 70), 5.John Stewart; 4.Kevin Jagdeosingh, 17.Ryan Stewart (captain) (6.Zavion Navarro 63), 18.Leston Paul, 7.Jody Allsop; 10.Carlon Huges (27.Kheelon Ferrier 66).
Unused substitutes: 80.Marius Des-Cartes (GK), 8.Kerdell Alfred, 13.Marvin Brown, 26.Kendes Garcia.
Coach: Calvin Hughes
Referee: Michael London
Toyota Classic Semi-final results
(Sat Nov 24)
Club Sando 3 (Kerron Smith 14, Anthony Parris 72 pen, Devon Modeste 90+), Defence Force 2 (Jerwyn Balthazar 76, Devorn Jorsling 84) at Couva
W Connection 3 (Joevin Jones 50, Hashim Arcia 64, Neil Benjamin 74), Guaya United 0 at Couva