Port Vale midfielder Chris Birchall might not be the only Trinidad and Tobago midfield star who waves goodbye to his international future in the upcoming home and away friendly series against Jamaica.
"Soca Warriors" head coach Stephen Hart had hoped to use the international get-togethers to have a long chat with 26-year-old Philadelphia Union midfielder Keon Daniel about his future with the national team.
Instead, Hart might have to make that decision without him as the talented United States-based player again skipped international duty and failed to show for duty in the build-up to the Warriors' fixture at the Catherine Hall Stadium in Montego Bay tomorrow.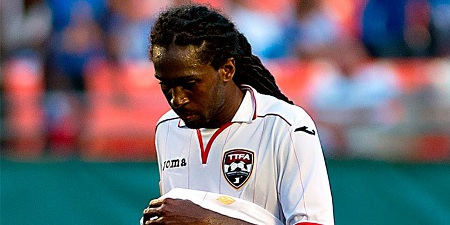 Trinidad and Tobago Football Association (TTFA) general secretary Sheldon Phillips confirmed that Daniel did not make his flight to Jamaica and that Hart has no idea why.
"It is very disappointing," Phillips told Wired868. "Hart contacted me by email yesterday to tell (Daniel) missed his flight (and) we have had no reason (for it) whatsoever.

"Hart has tried to reach him but has not been able to get on to him so far."
In the last 13 months, Daniel was invited to 20 Trinidad and Tobago games—excluding the Warriors' home friendlies against Peru and New Zealand—by a combination of coach Hutson "Barber" Charles, the dual stewardship of Jamaal Shabazz and Charles and then by current boss, Hart.
Daniel showed up for only five of those matches, or just 25 percent of the times he was summoned.
The left footed playmaker skipped the 2012 Caribbean Cup semi-final and final rounds but was allowed to rejoin the squad for friendlies away to Belize and Peru in March without apologising to the team or local fans.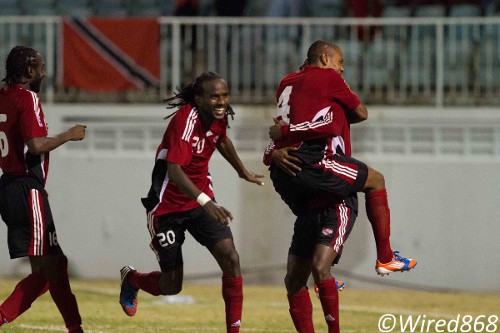 Daniel played against Belize but pulled out of the game in Peru and then declined the chance to play against Romania and Estonia in June.
Still, he was invited to play at the Gold Cup finals; possibly at the expense of either Caledonia AIA attacker Keyon Edwards or Central FC winger Jason Marcano.
Daniel scored Trinidad and Tobago's first goal of the Gold Cup, in a 2-2 draw with El Salvador, and replaced the absent Khaleem Hyland in central midfield for the Warriors narrow 1-0 quarterfinal loss against Mexico.
However, his form wavered throughout the tournament and he did not feature at all in the Warriors' only 2013 Gold Cup win, which was a 2-0 triumph over Honduras that assured them of only their second ever appearance in the knockout round.
Daniel subsequently ruled himself out of the OSN Cup and games against United Arab Emirates and Saudi Arabia.
Hart responded by not selecting Daniel in the squad that drew goalless with New Zealand last month. At the time, the coach told Wired868 that Daniel did not appear sufficiently enthused about representing his country.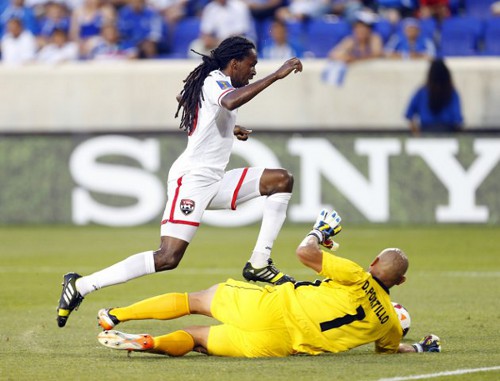 The Jamaica games were supposed to be an opportunity for Daniel and DIRECTV W Connection defender Daneil Cyrus to confirm their commitment to the national cause.
"Cyrus contacted me and we discussed what we had to discuss," said Hart, in a previous interview. "I told him we will talk further in camp on not just his missing Saudi Arabia but his future with the national team. It is the same for Daniel."
Cyrus will have that chat with Hart in Jamaica. But Daniel, who has an impressive 58 full international caps with 13 goals, was again a no-show.
Trinidad and Tobago has opted not to call a replacement for the Philadelphia player and Hart will have just 17 players to choose from tomorrow.
Point Fortin Civic midfielder Marcus Joseph and Defence Force winger Kevon Carter are among the top potential candidates to replace Daniel in the squad that will face the "Reggae Boyz" from 8 pm on Tuesday November 19 at the Hasely Crawford Stadium in Port of Spain.
England-born right back Justin Hoyte, who just completed a transfer to England Championship team Millwall, will not play in the Trinidad leg against Jamaica after Hart agreed to allow him more time with his new club.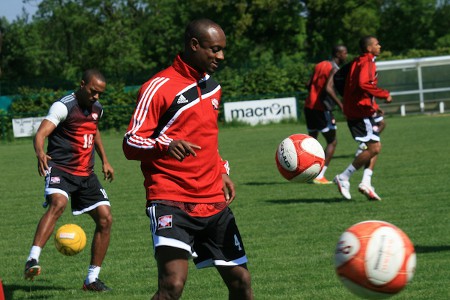 Hoyte is expected to start tomorrow though as the Warrior tackle a Jamaican team that should be fired up by its new German coach Winfred Schafer, who won the 2002 African Cup of Nations with Cameroon and recently coached Thailand.
"It's quite natural that they will try to be very difficult opponents because they are at home and the rivalry between the two countries is one of the biggest in Concacaf," Hart told the TTFA Media. "They are coming off a campaign that didn't go too well for them and they are in the process of preparing for 2018, in a similar position to us at the moment. But we're (…) fully aware of what this game means to us and our people and the players are always ready for this kind of challenge.
"I know a lot of the boys are quite keen to get a good result and we will approach the game in a manner that it deserves."
Trinidad and Tobago squad to face Jamaica in Montego Bay:
Goalkeepers: Jan-Michael Williams (Central FC), Marvin Phillip (Point Fortin Civic);
Defenders: Justin Hoyte (Millwall—England), Daneil Cyrus (W Connection), Radanfah Abu Bakr (Vostok—Kazakhastan), Carlyle Mitchell (Vancouver Whitecaps—Canada), Sheldon Bateau (KV Mechelen—Belgium), Curtis Gonzales (Defence Force), Aubrey David (Caledonia AIA);
Midfielders: Andre Boucaud (Notts County—England), Kevan George (Columbus Crew—US), Densill Theobald (Caledonia AIA), Lester Peltier (Slovan Bratislava—Slovakia), Ataullah Guerra (RoPS—Finland), Joevin Jones (W Connection);
Forwards: Kenwyne Jones (Stoke City—England), Rundell Winchester (Central FC).
Additions for Trinidad leg: Carlos Edwards (Ipswich Town—England), Chris Birchall (Port Vale—England), Trevin Caesar (North East Stars).
Editor's Note: Tickets for Trinidad and Tobago's match against Jamaica on Tuesday November 19 in Port of Spain are available at Kenny's Sport Outlets nationwide and Fan Zone in Movie Towne's Port of Spain and Gulf City branches for $100 (covered stands) and $75 (uncovered stands) while children under-12 are free.