The Trinidad and Tobago Pro League closes its 2012/13 season tonight when DIRECTV W Connection faces North East Stars in the Digicel Pro Bowl final from 8 pm at the Hasely Crawford Stadium, Port of Spain.
Wired868 says "see you soon" to the young men who made it a pleasure to cover the Pro League this season and were the domestic competition's most consistent performers:
Cleon John (North East Stars/ Goalkeeper/ 31 years old):
The North East Stars team has conceded fewer goals than any other Pro League team this season and John is a big reason for that statistic. The Stars captain has great reflexes but just as important is his positioning and instructions to his back four.
Kareem Joseph (Caledonia AIA/ Right Back/ 30 years old):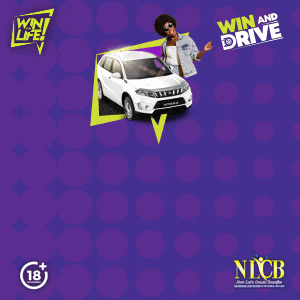 Caledonia's "Energiser Bunny" has had some niggles this season that might have slowed him down at the death. But his pacey overlaps and feverish tracking of opponents still make him one of the Pro League's best full backs.
Daneil Cyrus (W Connection/ Defender/ 22 years old):
Tall, fast, aggressive and blessed with nimble feet, Cyrus might be Trinidad and Tobago's most gifted defender since "Strike Squad" captain Clayton Morris. A club versus country row eventually saw him miss the chance of a money-spinning move to Vietnam. But that might prove a blessing in disguise if he is to make full use of his ability.
Kareem Moses (North East Stars/ Defender/ 23 years old):
A good reader of the game and tough as nails, Moses ably the baton from Seon Power after the latter left for Thailand in January.
Aubrey David (Caledonia AIA/ Left Back/ 22 years old):
Athletic, versatile and committed, David ticks all the boxes for a modern defender and has developed nicely at Caledonia.
Marvin Oliver (Central FC/ Midfielder/ 37 years old):

The biggest shame in local football over the last decade was the 2006 World Cup bonus dispute. Arguably, the second biggest is that Oliver only ever played once for Trinidad and Tobago at senior international level. An intelligent footballer with good technique and vision, the "Rasta Kaiser" remains one of the Pro League's best playmakers.
Curtis Gonzales (Defence Force/ Defensive Midfielder/ 24 years old):
It does not matter where Gonzales plays; just get him on the field. The versatile soldier has played in five different positions for Defence Force this season. But the "Teteron Boys" probably benefitted most when he was alongside Keston Williams in central midfield.
Joevin Jones (W Connection/ Midfielder/ 21 years old):
Jones is the Pro League's most dynamic midfielder since Aurtis Whitley. Only Whitley was not nearly as accomplished at his age. The "number 36" can pass, shoot, score and excels at left back, central midfield or as a playmaker, winger and second striker. His emergence in 2013 transformed a decent Connection outfit into Trinidad and Tobago's most dangerous club at the moment. He is the Wired868 pick for "Player of the Season."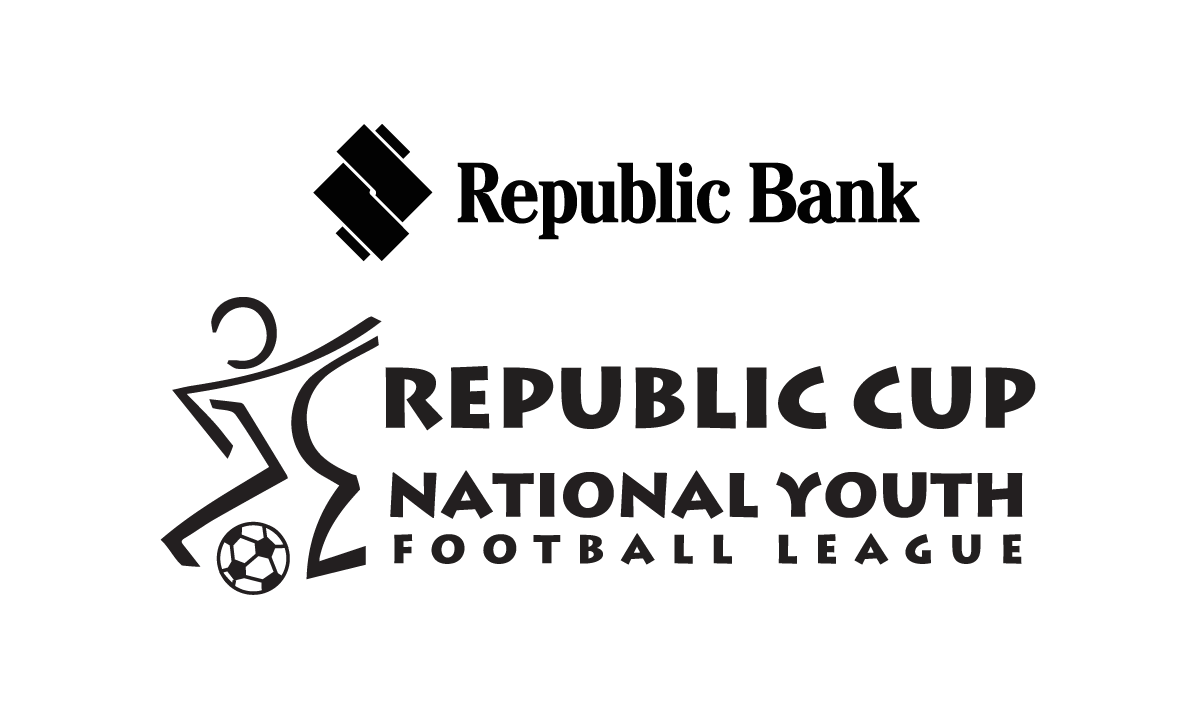 Stefano Rijssel (W Connection/ Winger/ 21 years old):
The speedy Surinamese attacker managed just three League goals this season and five in all competitions. But his aggressive dribbling and precise crosses were instrumental to Connection and gets him in the Wired868 first team.
Kevon Carter (Defence Force/ Winger/ 29 years old):
Carter is nearing 30 but still seems to be reinventing himself as a player. Predominantly a right side winger with frightening pace, the soldier spent much of the season cutting in from the left flank in search of goals and even featured as a support striker for centre forward Devorn Jorsling. His 19 goals in all competitions, which trails only Jorsling and Cornell Glen, suggests the best of Carter is yet to come.
Devorn Jorsling (Defence Force/ Forward/ 29 years old):
Jorsling has the upper body strength of a boxer and a left foot accurate enough to rival a surgeon's hands. The Pro League's deadliest marksman, Jorsling is very good at what he does. He holds up the ball, turns defenders that get too close, curls home free kicks and can blast into the corner with a whisker of space from within 25 yards. Does it really matter that he can't sprint?
The next best things: These guys will still be in the conversation if you're talking about the best domestic players this season
Kevin Graham (Defence Force/ Goalkeeper/ 29 years old):
Jan-Michael Williams and Marvin Phillip hog the spotlight when conversation turns to Trinidad and Tobago's best goalkeepers. Graham proved this year that he deserves a mention too.
Cory Rivers (Defence Force/ Right Back/ 30 years old):
Don't get him angry; you won't like him when he is angry. The Defence Force captain is useful in possession and a good one-on-one defender. But he's also not someone you annoy twice in the same match.
Jamal Jack (St Ann's Rangers/ Defender/ 25 years old):
Fast and mean and decent on the ball, Jack can play in central defence at left back or as a holding midfielder.
Rodell Elcock (Defence Force/ Defender/ 24 years old):
Elcock is an efficient marker and an offensive threat from set pieces.
Kevon Villaroel (North East Stars/ Left Back/ 25 years old):
Fast and combative and one of the Pro League's best left backs, surely Villaroel's first international cap is not far away.
Stephan David (Caledonia AIA/ Defensive Midfielder/ 34 years old):
Steady as rent and perceptive too, David does the menial chores with relish.
Kennedy Hinkson (North East Stars/ Utility Player/ 27 years old):
Hinkson is one of the Pro League's unsung heroes. Need some more extra quality in a position? It doesn't matter where it is; Hinkson can play there.
Akim Armstrong (Caledonia AIA/ Midfielder/ 24 years old):
Armstrong missed nearly two seasons with a horrible knee injury but is making up for lost time. He is clever and deceptive strong but, most of all, a winner.
Trent Noel (Police/ Midfielder/ 37 years old):
In a word: "unconquerable." Noel's fine passing range, set pieces and physical strength remain undimmed.
Jamal Gay (Caledonia AIA/ Forward/ 24 years old):
Like most men his height, Gay can look a tad awkward at times. But he is a menace in the opposing penalty box and uses his height effectively.
Cornell Glen (North East Stars/ Forward/ 32 years old):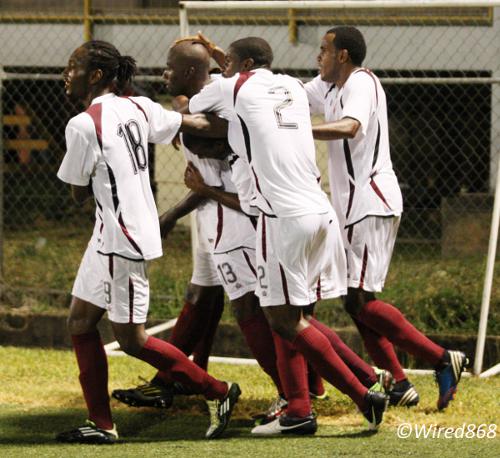 The moody Glen can overcome everything but injuries and that is the main reason he is in the Pro League and not in the more lucrative European market. Strong, skilful and fast with a rocket from either foot, he scored exactly half of Stars' 32 League goals this season.
Four teenage talents to keep an eye on:
Rundell Winchester (Central FC/ Forward/ 19 years old):
Winchester is tall, fast and blessed with terrific stamina and work ethic. Best of all, the former Stokelyvale striker can smell a goal from a mile away.
Neil Benjamin (W Connection/ Forward/ 18 years old):
Benjamin was probably born inside the penalty box. Fast, composed and with an eye for space, Benjamin spent more than a month on trial with Italian club, Genoa, last year and is definitely going places.
Nathaniel Garcia (T&TEC/ Midfielder):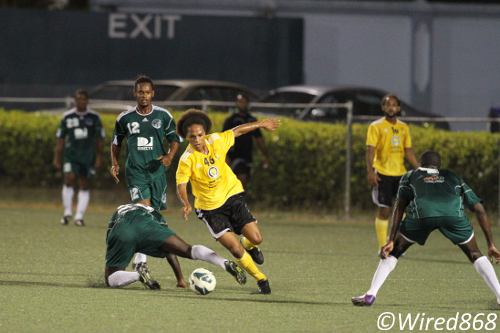 The deep south has re-established itself as a conveyer belt for talented players. This Shiva schoolboy is skilful, strong and brave and possesses a rocket of a shot. T&TEC probably won't be back in the Pro League next season but Garcia won't be short of suitors for his services.
Marcus Gomez (North East Stars/ Winger/ 18 years old):
Gomez has swagger and skills to match. The fearless dribbler can make a good living from the game if he keeps his head.