Twenty-five-year-old former Trinidad and Tobago national under-20 captain Radanfah Abu Bakr and 28-year-old Guyana international left wing back Walter Moore can make their competitive debuts in the Kazakhstan Premier League in early March after agreeing terms with newly promoted team FC Vostok.
The move is expected to be the first of many by Neal & Massy Caledonia AIA football players to Eastern Europe and Finland as the Caribbean champion aims to become recognised as a selling club.
"Caledonia is in a situation now where we can start to look more closely at graduating into the business of football," said Caledonia manager Ricarda Nelson. "We are creating a set-up now where a 10-year-old kid can see a progress line all the way to the top and aspire to follow the likes of Radanfah and so on."
The club's foray into Europe has been facilitated through a partnership with Finland-based agency, Goal Management Group, which is spearheaded by licensed FIFA agent and chief operating officer, Marko Saranlinna, and includes Dutch coach Theo de Jong.
De Jong is a former Holland 1974 World Cup star and was assistant coach to Leo Beenhakker when the "Soca Warriors" qualified for the 2006 World Cup. He was responsible for tactically preparing the Goal Management players at a one-week camp in Turkey, last month, before they played exhibition matches and went on to attend trials.
Caledonia AIA founder and national senior team joint head coach, Jamaal Shabazz, visited the players in Europe and, although he vowed to distance himself from the technical side of the club last December, he expressed pride in recent developments by the "Eastern Stallions."
"I think the chickens are coming home to roost for the work that people have put into the organisation for the last 34 years," said Shabazz. "The club is trying to go a step further than producing national players by producing players for the international market as well.
"Last year under Hutson Charles and before my involvement in the national set-up, there were six Caledonia players called up for national training and there were five players in the squad for the Caribbean finals… I see this arrangement (with Goal Management) as an important continuation of that progress."
Apart from Moore and Abu Bakr, other Caledonia players Densill Theobald, 30, Ataullah Guerra, 25, Nuru Muhammad, 23 adn the 19-year-old Guyanese pair of Trayon Bobb and Daniel Wilson have also been offer deals. Attackers Jamal Gay and Cornelius Stewart, both 23-years-old, are also undergoing trials in Europe.
Theobald and Guerra, who are both expected to start for Trinidad and Tobago against Peru on Wednesday night, should decide soon on proposals from newly promoted Finland Premier League team Rovaniemen Palloseura, otherwise known as RoPS.
RoPS was relegated from the Finnish top flight in 2011 after being embroiled in a scandal that saw nine of their players—seven of whom were from Zambian—convicted of match fixing.
The club will aim to re-establish its reputation with some help from Theobald and Guerra who could join a roster that includes El Salvador international midfielder Victor Turcios and a trio of Nigerian players.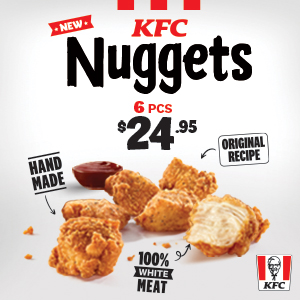 British newspaper, The Sun, declared RoPS as the coldest club in Europe in a recent feature article with temperatures understood to have dropped to as low as minus-18 degrees Celsius.
At present, talented 20-year-old DIRECTV W Connection attacker Shahdon Winchester is on loan at Finland Premier League club FF Jaro and scored on his competitive debut in a Cup match on Saturday.
Bobb, Muhammad and Wilson were propositioned by a more modest outfit in the Finland Third Division.
The teenaged Bobb is a senior Guyana international player who can operate on the left flank or upfront while Wilson is an attacking midfielder who was due to link up with Caledonia this year but might move straight to Europe instead. Muhammad is the Caledonia vice-captain and a former national youth defender.
Nelson defended their decision to send the trio, who are on three-year contracts, on loan to the Finnish lower league and suggested that it should be viewed as an opportunity to acclimatise to European conditions.
"The third division club actually acts as a feeder team for a Premier League club there," said Nelson, a former Trinidad and Tobago women's senior team captain. "We think it is a start to get the younger players in the door. They will be training at good facilities there and hopefully they will dominate the league and move on."
Stewart,  a speedy St Vincent and the Grenadines international, belatedly joined the Goal Management team in Finland while national forward Gay, who is managed locally by Dion Sosa, is on trial at KV Mechelen in the Belgium top flight in a move orchestrated by a separate agent.
Mechelen already employs Gay's former World Youth Cup teammate Sheldon Bateau, who is in the Warriors squad to face Peru on Wednesday. Another national player, Khaleem Hyland, also plays in Belgium with Racing Genk.
In Kazakhstan, Abu Bakr will not have long to wait before he sees a familiar face. Twenty-two-year-old Trinidad and Tobago defender Robert Primus and his Aktobe outfit travel to Vostok hosts Aktobe for its season opener on 9 March 2013.
Primus played alongside Bateau and Gay at the Egypt 2009 Under-20 World Cup and is a former San Juan Jabloteh player.
Nelson hopes that Caledonia's fledgling partnership with Goal Management helps strengthen the club as a social and sporting organisation in Morvant/Laventille and brings it closer with the business model of pioneers, W Connection.
"De Jong will come to Trinidad for a month to help with our youth program in Morvant/Laventille at their expense," she said. "We are also arranging to send (head coach) Jerry (Moe) and our future coaches like Abdallah Phillips and Stephan David for stints in Europe too. And there is an opening for them to provide technical expertise and equipment at reduced costs…
"Right now, there is a heavy (financial) dependence (in the Pro League) on the government and private sector. It is important we follow the footsteps of W Connection who was able to get a player like Kenwyne Jones out and benefit financially."
Shabazz believes that Caledonia's maturity as a club can only benefit Morvant/Laventille.
"I think it is a very exciting moment for Caledonia and I am very happy for them," said Shabazz. "Despite my representation on the national team at the moment, I am Caledonia for life and my commitment to the Morvant/Laventille community will always be there 'til death do us part."