North East Stars owner Darryl Mahabir was in orbit on Friday night at the Hasely Crawford Stadium in Port of Spain.
Minutes earlier, the Sangre Grande-based football club had edged Defence Force 4-2 on penalties to clinch the 2012 Toyota Classic Cup crown. But Mahabir did not point towards the trophy when he offered tangible evidence of the night's success.
"Watch over there," a beaming Mahabir told Wired868, as he pointed towards a mob of exuberant Stars supporters. "That is what it means to us."
The 200 or so persons clad in Stars replica jerseys were not patrons or observers; they were the real deal. Hearts on sleeves, Sangre Grande had come out to make a point on Friday.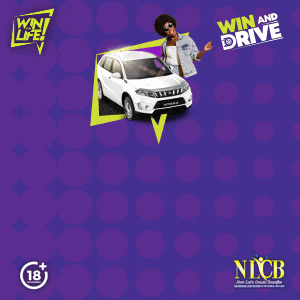 By then, there was no sign of Selwyn George, the muscular former Defence Force goalkeeper who had made the error of celebrating prematurely. Neither George nor the "Teteron Boys" had fully appreciated the strength of the North East desire on the night, until it was too late.
"It was one of those days that we couldn't get the rhythm of the passing right," said North East Stars coach Angus Eve. "I thought Defence Force used the ball better than us. But we stuck to the task.
"We kept fighting and we got our reward in the end."
Football is about more than just football; which is to say that technical skills and tactical systems are fine but desire and responsibility can be valuable commodities too. On Friday, it was the latter two attributes that decided the destination of the Classic trophy.
Both teams were under-strength at kick off after releasing players for Caribbean Cup finals duty with Trinidad and Tobago in Antigua and Barbuda.
North East was without its central defensive pairing of captain Seon Power and Kareem Moses while Defence Force had lost its attacking duo of Richard Roy and Devorn Jorsling as well as midfield terrier Curtis Gonzales and winger Kevon Carter.
Stars started brighter.
Defence Force goalkeeper Kevin Graham turned a Micah Lewis effort around his post in the 16th minute. But, from the resulting corner, Lewis again gained possession in the opposing penalty area.
Graham thwarted Lewis for a second time but there was no denying an alert Glenton Wolfe who reacted sharply to bag the game's opening goal.
The 30-year-old Wolfe, born and bred in Manzanilla, has spent most of his adult career as a central defender with the Stars and the Sangre Grande supporters might have felt an added tinge of pride at his early input.
Wolfe has six Trinidad and Tobago senior caps but, while his younger brother Anthony represented the "Soca Warriors" at the 2006 World Cup, a string of ill-timed injuries extinguished his own international ambitions.
Sadly, Wolfe did not see out the 90 minutes yesterday either as his legs again gave way and Eve replaced him with Jayson Joseph.
The Stars team was still ahead by the interval but the score summary simply had not caught up with the game yet. Defence Force, led by the streetwise Jerwyn Balthazar, had already commandeered central midfield while Stars striker and stand-in captain Cornell Glen was kept in check, by fair means and foul, by a watchful defence.
So, when central defender Rodell Elcock rose above a static Stars defence to head home the equaliser from a Cory Rivers corner kick in the 57th minute, a decisive Defence Force surge seemed a matter of when rather than if.
Substitute Kerry Joseph produced two gilt edged opportunities that were spurned by Jemel Sebro by whipping in another precise set piece delivery that Elcock met with a thumping header past Stars goalkeeper Cleon John at his near post.
It was Elcock's fourth goal of the season and there were only five minutes left in regulation time.
George decided to get his gloating in early.
"What North East win to get those Stars?" he asked, rhetorically. "Defence Force for life; never scared!"
Stars had already gone from 4-5-1 to 4-4-2 with the introduction of Kaydion Gabriel in the 67th minute. In the 88th minute, Eve threw on a third striker in the form of Gary Glasgow.
Glasgow never touched the ball in regulation time and Eve's suggested that veteran attacker unnerved Defence Force with his presence might have been wishful thinking. But something certainly spooked the soldiers.
What we do know is that the Sangre Grande supporters were on their feet and they were not prepared to accept the present script. And the Stars responded to their encouragement by throwing everything they had at the rattled army/coast guard combination.
Seconds before the third and final minute of stoppage time, Hinkson launched a speculative free kick into the opposing penalty area and the ball pinged about dramatically before landing at the feet of another Grande "old boy" Keryn Navarro.
A defensive bruiser turned midfield hardman, Navarro is no stranger to having his name taken by referees but such instances tend to be followed by the flash of a yellow or red card. He probably visits the opposing penalty box as often as Trinidadians holiday in Beijing.
Yet in the 92nd minute, when everyone on the pitch seemed to be in meltdown and Defence Force players were screaming for an offside call that never came, Navarro controlled and calmly stroked the ball past Graham as though he were Dwight Yorke. The Stars' loyalists erupted.
As the Pro League teams prepared for penalty kicks, the stadium announcer repeatedly pleaded for calm from the North East supporters.
"Supporters are reminded not to go on to the cycling track," he said, as maroon-clad fans inched forward in anticipation.
The civilians were revolting. And the soldiers responded with panic.
Josimar Belgrave and Kerry Joseph both converted their spotkicks for Defence Force. But Elcock and left back Aklie Edwards could not find a way past the impressive John, who also saved two penalties in a narrow semifinal triumph over Super League outfit, Stokely Vale.
And Glen, Glasgow, Kerry Baptiste and Elton John all scored for Stars to give Eve his first top flight trophy as a head coach.
"This is just a brilliant moment for me," said Eve, who had apprenticeships under Terry Fenwick at Jabloteh and Michael McComie at Ma Pau. "It was a lot of hard work leading up to this and now we just have to find a way to build on this winning mentality."
Eve was adjudged the competition's best coach in the subsequent prize giving ceremony while John was named the best goalkeeper and DIRECTV W Connection's Jerrel Britto got the top scorer's prize for his four goals.
Mahabir is the owner of the popular Japs Fried Chicken franchise but, within local football circles, he is equally famous for his impatience with players and technical staff members.
On Friday night, he danced with the Stars players and toasted his 39-year-old coach.
"The decision to leave Angus in charge of the football here is the best decision I ever made in my life," said Mahabir. "I call him 'the maestro'."
The Stars performance was patchy for much of the 90 minutes. But, by the final whistle, the boys from Grande had found the right tune.
(Teams)
Defence Force: 1.Kevin Graham; 14.Cory Rivers (Capt),20.Rodell Elcock, 5.Devin Jordan, 21.Aklie Edwards; 3.Keston Williams; 29.Jemel Sebro, 15.Jerwyn Balthazar, 12.Josimar Belgrave, 17.Ross Russell Jr (18.Sean Narcis 63); 6.Michael Edwards (16.Kerry Joseph 59).
Unused substitutes: 25.Sheldon Clarke, 4.Marvin Jones, 22.Ronald St Louis, 24.Jahvon Neptune, 28.Dwight Scott.
Coach: Marvin Gordon
North East Stars: 22.Cleon John; 11.Elton John, 3.Charles Pollard, 19.Glenton Wolfe(17.Jayson Joseph 52),  5.Kevon Villaroel; 25.Keryn Navarro; 23.Kennedy Hinkson, 4.Kerry Baptiste, 7.Elijah Manners (12.Gary Glasgow 88), 8.Micah Lewis (15.Kaydion Gabriel 67); 13.Cornell Glen.
Unused substitutes: 1.Adrian Foncette, 6.Jeromie Williams, 18.Kaashif Thomas, 37.Neil Mitchell.
Coach: Angus Eve
Referee: Gordon Maloney
Toyota Classic final
North East Stars 2 (Glenton Wolfe 17, Keryn Navarro 90), Defence Force 2 (Rodell Elcock 58, 85) at Hasely Crawford Stadium
*–Stars win 4-2 on penalties