Trinidad and Tobago defender Akeem Adams' relationship with his club, Ferencvaros, and the Hungarian press is in the balance after the 22-year-old defender was unwittingly dragged into an explosive feud between the top flight Hungarian team and its former 49-year-old Dutch manager Ricardo Moniz.
On Saturday evening after a 2-1 loss to Pecsi MFC, which was Ferencvaros' fourth successive home match without a win, Moniz surprised reporters in the subsequent press conference by accusing Adams' medical staff of not doing enough for his leg. There are conflicting reports as to whether Moniz suggested Adams' leg might have been saved from amputation through medication or whether he alleged that its slow healing is due to a medical error.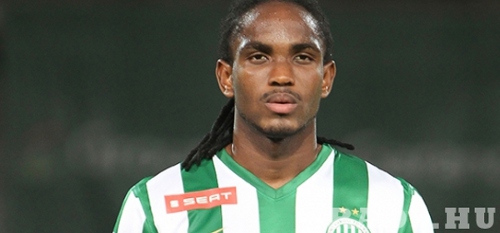 At present, the former two-time World Youth Cup defender is waiting for his leg to heal properly before he can have a heart transplant. Adams' left leg was amputated from below the knee on 8 October 2013 in his fourth life-saving operation at the Varosmajori Heart Clinic. Ferencvaros sacked Moniz within 48 hours of his rant against the medical staff.
"The board initiated today the termination of Ricardo Moniz's contract due to the unsuccessful and completely disastrous performance of the last two months," stated the club website, on Sunday December 1.
"In the last eight matches, the team collected only six out of the possible maximum 24 points, which means a 24 percent performance. Thus, the change in management has proved to be inevitable."
But while Ferencvaros has said nothing more officially on Moniz's accusations, its medical staff responded with a stinging counter-attack, which accused the former club manager of signing Adams against medical advice, hiding the player's family history and fielding him while he was unfit.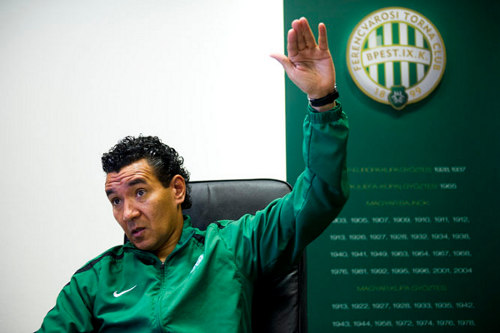 In a press release to Hungarian publication, Nemzeti Sport, Ferencvaros doctors Zsolt Szelid, Panics Gregory and Gabor Reha claimed that Moniz often overruled medical advice on club matters and signed Adams despite an existing thigh and ankle problem. The doctors also claimed that Adams failed five fitness tests during his playing stint with Ferencvaros, which lasted less than two months.
It is worth noting that Ferencvaros signed Adams and not Moniz. Therefore, if the doctors did recommend that Adams should not be hired, it was the club and not the manager who overruled them.
The doctors' release did not prove that Moniz knew about the death of Adams' father, Renwick Adams, before the rest of the staff who learned more about the player's family history when his mother, Ancilla Dick, travelled to Budapest in late September.
Wired868 understands that Renwick Adams died, three years ago, at the age of 51 from a stroke and not a heart attack as stated in the Hungarian press. Heart problems can sometimes lead to a stroke but it is not certain if that happened in his case.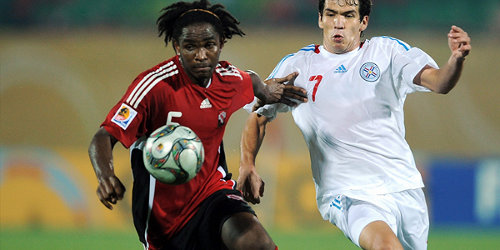 And, if Adams did have a pre-existing heart condition, the Ferencvaros medical staff failed to spot it.
By their own admission, the doctors only discovered a thigh and ankle problem. Wired868 was informed that Adams' medical examination, before he joined the club, picked up a thigh strain but it was allegedly felt to be a minor issue that could be treated within two weeks.
Adams never got two weeks off to attain his peak medical condition, though. The Point Fortin resident, who was formerly employed by Pro League team Central FC, had not played a competitive match in six months when he joined Ferencvaros on 7 August 2013.
But, despite concerns over a thigh strain, Adams made his competitive debut for the "Green Eagles" on August 10, just three days after he joined the Budapest-based club. Ferencvaros won 2-1 away to Gyori Eto on Adams' debut. Gyori Eto is two places above the Eagles in fifth spot at present.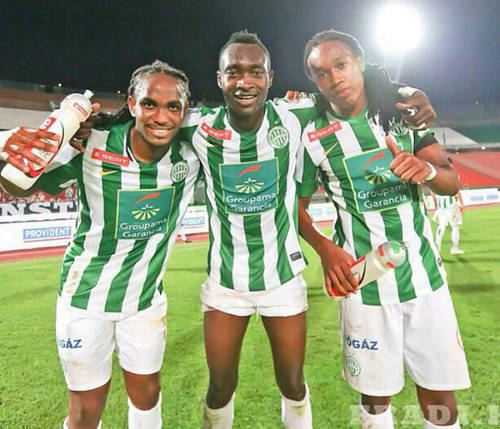 The Trinidad and Tobago defender's presence coincided with Ferencvaros' sudden surge up the standings as the club won five of the six League games in which he played.
In September, with Ferencvaros in first place, the club offered Moniz a new three year contract. Ferencvaros had a win rate of 83 percent with Adams in the starting line-up; but, without him, the club won just 50 percent of its matches at the start of the 2013/14 season.
The ex-Presentation College (San Fernando) student was an immediate hit with supporters. But things unravelled quickly when Adams succumbed to a massive heart attack in his apartment, on Wednesday September 25, and was rushed to the Varosmajori Heart Clinic.
The club revealed that Moniz visited Adams on almost every day since his heart attack and sometimes on multiple occasions in the same day. But Ferencvaros suffered badly during that period.
In the club's eight games since Adams' hospitalisation, Ferencvaros drew four and lost three while two of those losses and a draw came on its home ground. Ironically, the team's only win during that period came on November 2 when the club organised an emotional pre-kick off tribute to the "Soca Warrior."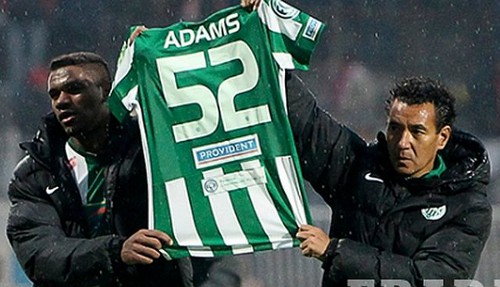 Ferencvaros promptly thrashed Diosgyor 4-1 on the latter team's home ground.
The strain of Adams' medical condition on one of Hungary's most successful teams became more evident this week as Moniz and Ferencvaros' medical staff pointed fingers at each other.
Moniz, a former coaching staff member at Tottenham and Feyenoord, dismissed Dr Szelid's accusations as lies. Ferencvaros has so far refused official comment as have Adams' representatives and family.
Adams is believed to be days away from a heart transplant and he will be outfitted with a prosthetic leg during the procedure. He will then be discharged to his apartment in Budapest where he will spend the next six to nine months receiving vital aftercare from staff at the Varosmajori Heart Clinic.
Ferencvaros' insurance policy for Adams is not believed to cover the cost of aftercare and the player's family is anxious to receive help from their compatriots during that period.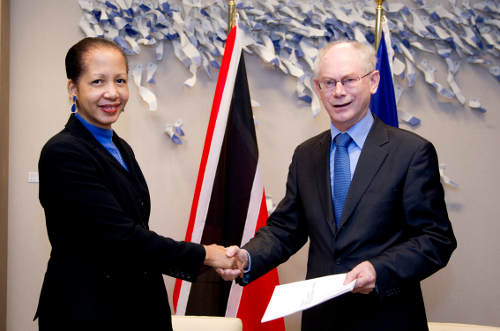 The Trinidad and Tobago Embassy in Brussels, Belgium is mandated to handle local interests in Hungary but Wired868 understands that there has been no phone call or enquiry from Ambassador Margaret King-Rousseau or her staff to the player or his family. And although there was one enquiry from the Sport Ministry, which was relayed through a Ministry of Health official, no direct contact has been made from the Trinidad and Tobago Government either.
Nor has anyone been to see Adams from the Trinidad and Tobago Football Association (TTFA) although the local football body did have a fund raiser for the player, which was aided, controversially, by Native Spirit.
Adams' mother and brother, Akini Adams, have been generously helped by Ferencvaros during their stay in Budapest. Representatives of the player are understandably anxious to see whether the young man and his family will be affected by a media storm that is not of his making.
Editor's Note: Well-wishers can donate money directly to Akeem Adams' family at any RBC branch by making a deposit for Ancilla Dick at account number #100085172658914.