Twenty-two year old Trinidad and Tobago and Ferencvaros defender Akeem Adams lost his left leg this morning after his fourth emergency operation since suffering a massive heart attack almost two weeks ago in Hungary.
Adams was given an artificial, mechanical heart on Thursday 26 September but there were circulatory problems, which led to the loss of body tissue in his left leg.
Doctors at the Varosmajori Heart Clinic in Budapest amputated his leg below the left knee this morning and stabilised his circulation. But Adams' condition remains critical and his body still is not strong enough to endure the heart transplant that could save his life.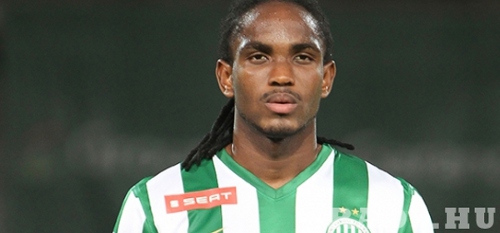 "Complications arose due to the collapse of his circulation," stated a release on the club's website. "This surgery was successful (and) the circulation of Akeem Adams is stabilised but his condition is still dangerous (and) life threatening."
Wired868 has not received word yet on how the two-time World Youth Cup player and his family are coping with the devastating turn of events. Adams' mother, Ancilla Adams, and older brother, Akini Adams, have spent the last nine days in Budapest. Ferencvarosi has provided accommodation and travel to and from the hospital for the family of their player.

As stunned as the three Point Fortin residents might be today, the reality is that every minute they spend together is a blessing.
When Ferencvaros hastily arranged to have Ancilla and Akini flown to Budapest, the club was not sure if the stricken player would still be alive when his family landed. The damage caused by Adams' heart attack was so severe that Hungarian doctors were amazed the young man lived through it.
Within hours of his family's appearance at his bedside, Adams squeezed his mother's hand and nodded in her direction, which represented a dramatic improvement to his medical condition. By the end of last week, he was conscious and chatting with his mother and brother.
But his condition never stabilised. Every day, he fights for his life.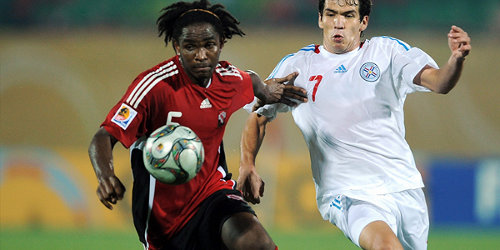 Three months ago, Point Fortin Civic put Adams name in their shortlist for the 2013/14 Pro League season as the player prepared for his fourth club in the domestic club. Instead, local handler Dion Sosa and Dutch agent Humphry Nijman got the unemployed left back a trial with world famous Netherlands' club, PSV Eidhoven.
Eidhoven was said to be impressed but the former Presentation College (San Fernando) student was not in peak physical condition after being out of competitive football for nearly six months.
So Adams went to top Hungarian club, Ferencvaros, instead and, after a short trial, he received a one-year deal on 7 August 2013 and immediately went into their first team. He played in six games for his new employer in just over a month and Ferencvaros won five of them to move to second in the league.
And then disaster struck when Adams suffered a heart attack while alone in his apartment.
If he had been a Pro League player, Adams would not have had medical insurance and the cost of private care would have been beyond Point Fortin Civic. In Budapest, he is under the supervision of specialist Professor Merkely Bela, who has supervised two successful heart transplants in the last year alone.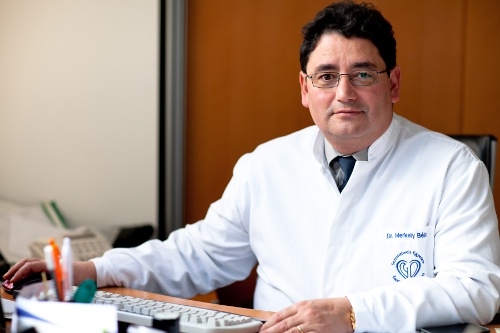 The Trinidad and Tobago Football Association (TTFA) opened a Heart of a Warrior fund for Adams and there are $100 Akeem Adams tee-shirts on sale in Native Spirit branches at the Long Circular, Gulf City and Trincity Malls. All proceeds go to the player and his family.
There will also be an Akeem Adams commemorative section at Trinidad and Tobago's international friendly football match against New Zealand on 15 October 2013 at the Hasely Crawford Stadium, Port of Spain. Fifty dollars from each ticket for the Adams' section will go towards the player.
Adams' mother, Ancilla, is a domestic worker and she has taken time off to be at her son's side. She intends to quit her job and stay in Budapest as long as she can. But it will not be cheap.
"The club has said that she and (Akini) can stay as long as they want," Sosa told Wired868. "But there will be grocery bills, phone bills, taxi bills and so on to be paid and everything is in euros. If the operation is successful, she will need financial assistance to offset the kind of care he would need like a therapist or wheelchair and so on…
"We don't want to wait until he gets released from the hospital to be in a situation where we don't know what the next move is. Even now, she has to spend money every day to make phone calls to her family back in Trinidad and so on."
Local Pro League club DIRECTV W Connection, who once nurtured Adams as a youth player, has already offered its Digicel Charity Shield winnings of $10,000 to the player. Football fans' website, SocaWarriors.net, is also holding a fund raising drive for the player.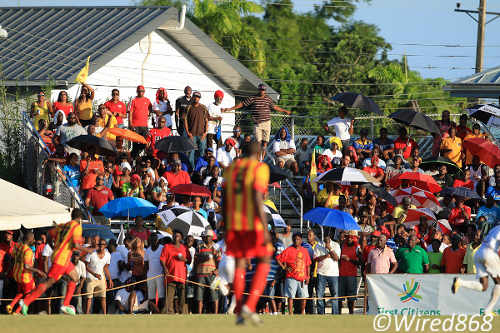 The player's local manager, Sosa, hopes to get financial assistance from the government too.
This morning, Adams' family, friends and well-wishers were stunned by the news that the player has lost a limb. But he has not lost the war yet.
The "Soca Warrior" is still fighting.