Trinidad and Tobago defender Akeem Adams sent his family into raptures this morning as he moved for the first time since his mid-week heart attack in Budapest, Hungary.
Adams, 22, squeezed the hand of his mother, Ancilla Adams, and nodded his head to send spirits soaring at the Varosmajori Heart Clinic's ICU in Budapest.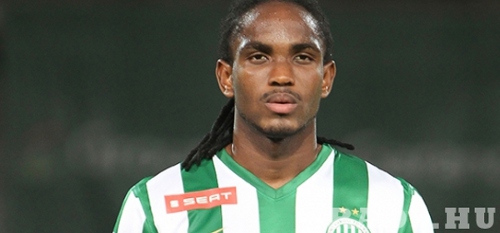 Adams' local manager, Dion Sosa, told Wired868 that the player's brother, Akini Adams, told him the good news this morning.
"He squeezed his mother's hand and nodded his head for the first time," Sosa told Wired868. "He had never moved before since the heart attack… His doctors said the improvement has been real drastic and they are hoping that the progress continues."
Adams, who moved to Budapest in August to play for top Hungarian club team Ferencvaros, suffered a massive heart attack at his apartment between Wednesday night and Thursday morning and remains in critical condition. He has already had three operations and was outfitted with a temporary, mechanical heart on Thursday night.

His mother and brother arrived in Budapest around 1 am on Sunday morning and headed straight to the hospital to meet the two-time World Youth Cup player. They then went to Adams' apartment to sleep and returned later in the morning.
Adams, a former Presentation College (San Fernando) student, had a surprise in store for his mom.
Sosa prays that it is another positive step on the road to a full recovery.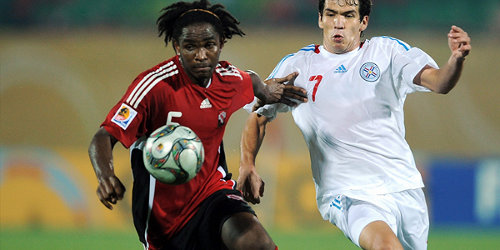 At present, Adams needs a heart transplant but cannot have the operation until his condition stabilises. The Varosmajori medical staff, which is headed by heart specialist Professor Merkely Bela, is hoping that he improves quickly enough for the vital procedure.
"Time is the main factor right now," said Sosa. "They have to wait until he gets stronger to do the transplant because, if they rush to do the surgery, it could kill him…
"But, of course, he needs a proper heart soon too."
Adams and his family have received an outpouring of goodwill in Trinidad and Tobago and Hungary since his heart attack. Nearly 200 donors in Budapest gave blood to the defender to help save his life while thousands, including FIFA president Sepp Blatter, offered prayers through the social media.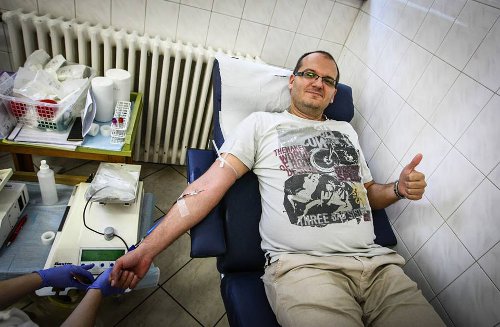 There was a minute's silence in Point Fortin yesterday where two of Adams' former clubs, DIRECTV W Connection and Point Fortin Civic, met in a First Citizens Cup quarterfinal match at the Mahaica Oval. Akini Adams is the substitute goalkeeper for Civic although he missed the fixture to support his brother in Budapest.
However, Sosa explained that Adams' mother, Ancilla, now needs time and space to give her full attention to the her son and is asking members of the public to direct their questions to the agent instead.
"From about 5 am on Thursday, her phone has not stopped ringing with the media calling her and so on," said Sosa. "But she just doesn't want to be bombarded with people calling at this time. So she wants people to send questions to me so she can devote her time to her son."
Interested persons can email Sosa at sosasoccer1@hotmail.com for further information.
Some parties have already taken the initiative to start fund raising projects on the player's behalf such as football fans' website, Socawarriors.net, Adams' former club, Central FC, and the Trinidad and Tobago Football Association (TTFA).
At present, Adams' medical bills are totally covered by Ferencvarosi's insurance policy for the player while the club provided free accommodation and transport to and from the hospital for his family.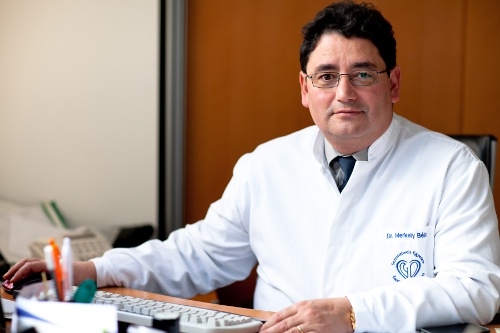 However, Sosa is mindful to Ancilla's bills would soon add up and hopes that funds can be sourced to meet her needs in Budapest. If Adams has a successful heart transplant, he must remain in the Hungarian capital for as long as a year under medical supervision and will need 24-hour care.
Ancilla, who is a domestic worker by profession, is on leave at present but has indicated her willingness to quit her job to help nurse her son back to health. It would be an expensive stay for her.
Adams' father, Renwick Adams, died three years ago from a stroke at the age of 51.
"The club has said that she and (Akini) can stay as long as they want," said Sosa. "But there will be grocery bills, phone bills, taxi bills and so on to be paid and everything is in euros. If the operation is successful, she will need financial assistance to offset the kind of care he would need like a therapist or wheelchair and so on…
"We don't want to wait until he gets released from the hospital to be in a situation where we don't know what the next move is. Even now, she has to spend money every day to make phone calls to her family back in Trinidad and so on."
Sosa is urging anyone interested in starting a fund raising venture to contact him so the family can be involved and sanction the humanitarian effort.
Yesterday was not a particularly good day for Adams' past or present football team.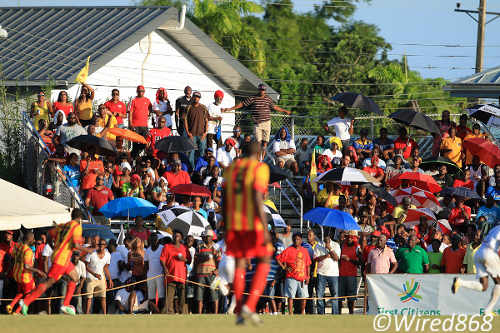 After five straight wins with the 22-year-old Trinidadian at left back, Ferencvaros slumped to a shock 3-1 loss away to Puskas FC in the Hungarian top flight. Puskas is one place off the foot of the standings while Ferencvarosi is in second place.
And, in Point Fortin, Civic lost on penalties to W Connection.
Both defeats pale in significance to a gentle squeeze of the hand and a nod by Adams, though.