The Point Fortin Civic team took top flight football back to Mahaica Oval yesterday afternoon for the first time in over a decade but it was an emotional, bittersweet event as the host club was eliminated from the First Citizen Cup 6-5 on penalty kicks after a goalless 90 minutes.
There was a minute's silence before kick off for Ferencvaros defender and ex-Trinidad and Tobago World Youth Cup player Akeem Adams who is fighting for his life in Budapest, Hungary after a massive heart attack in mid-week.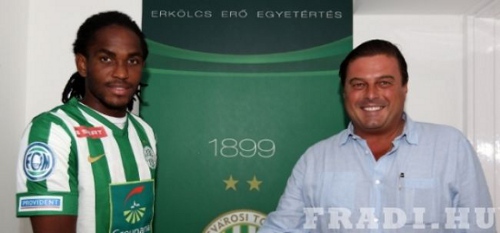 Adams is a former Point Fortin resident and was set to sign for Civic when the opportunity presented itself in Hungary. His brother, Akini Adams, is Civic's substitute goalkeeper but missed yesterday's affair to be at his brother's bedside in Budapest along with their mother, Ancilla Adams.
Connection had every bit as much reason to be emotional about Adams' fate as 22-year-old player spent part of his formative years in the club's academy. In fact, so did the majority of the Civic team.
Eight of Civic's starting eleven were former Connection players while the home team's coach, Reynold "Hippo" Carrington, was Connection's first Pro League captain and a former assistant coach for the "Savonetta Boys."

"It was like two W Connection teams for me personally because I worked with those players for years," Fevrier told Wired868. "I am really proud of that and how they kept themselves… The game was a little emotional for me."
Last season, Civic played in front of average attendances of 800 fans in the Southern Football Association (SFA). Yesterday, there were over 1,500 patrons at Mahaica Oval, including luminaries like former national coach Edgar Vidale and past football great Leroy De Leon.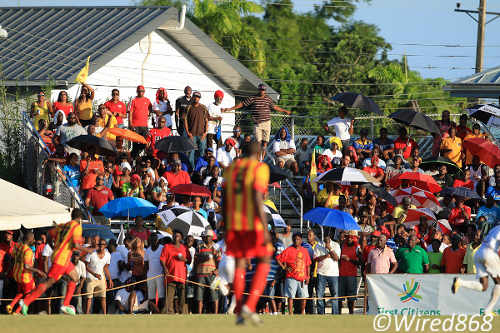 But the 3.53 pm start in steaming hot conditions, due to the fact that the venue has no lighting, and the uneven surface took a toll on the pace and fluidity of the Connection team.
For Civic, team manager Ken McCree suggested that the occasion might have overwhelmed the home boys.
"I was expecting a highly contested game because of that rivalry in playing against your old team and boss," said McCree. "But we never got our rhythm and it took us a while to pick up the tempo. We normally train around 4 pm on afternoons, so I thought the hot conditions would be to our advantage.
"Maybe the crowd affected the squad."
The Point Fortin supporters themselves, who had been so boisterous on road trips with their team to Couva and Port of Spain, seemed tentative too and the result was a tense affair that never hit the anticipated heights.
Connection forward Juma Clarence had the first chance when he stabbed goalward from a Silvio Spann corner in the seventh minute, only for Civic defender Andre Ettienne to clear off the line. But it was not until the 54th minute that either custodian was called into action as Civic and Trinidad and Tobago goalkeeper Marvin Phillip went full stretch to keep out a Gerard Williams volley.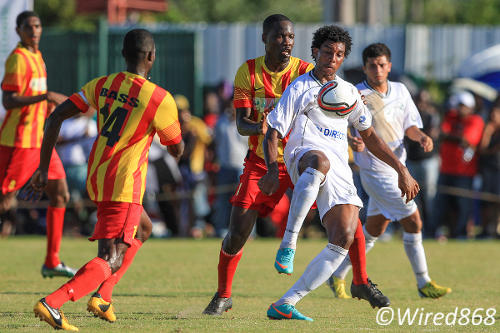 There was no shortage of effort from either side though.
Connection captain Silvio Spann and Civic midfielder Andrei Pacheco, who only left Connection in early September, were going at it like prize fighters in central midfield.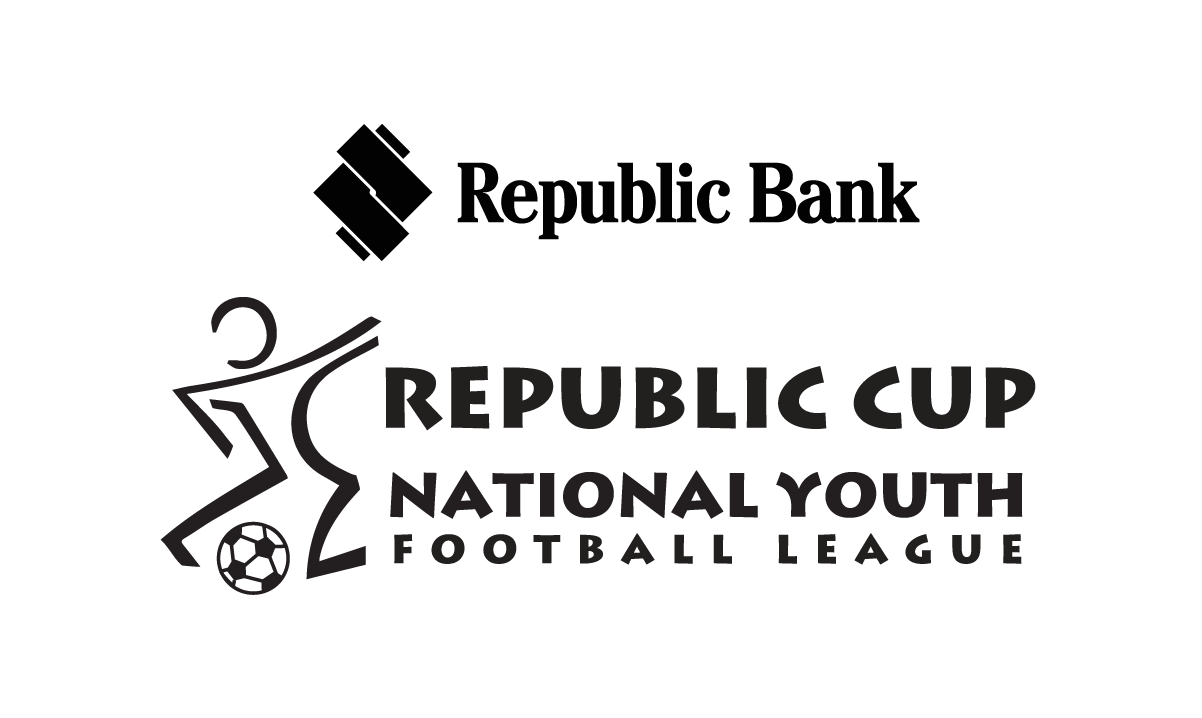 In the absence of Joevin Jones and Daniel Cyrus (both suspended by the club) as well as Brazilian midfielder Celio Da Silva, who received time off to get married, Clarence was the focal point of the Connection attack and might have caught the eye of watching "Soca Warriors" coach Stephen Hart. Civic captain and holding midfielder Kelvin "Supers" Modeste had an impressive shift too as he circulated ball possession around the Point Fortin team.
But the game was tighter than ever and even the expulsion of Gerard Williams, for a second yellow card, failed to create space for Civic to exploit.
Referee Neal Brizan signaled penalty kicks and, as Spann hit an upright with Connection's first attempt, Civic led 3-2 when left Lyndon Diaz, another former Connection employee, strode forward. But St Kitts and Nevis goalkeeper Julani Archibald, who made his senior debut in place of the dropped Alejandro Figueroa, guessed right and saved low to his right.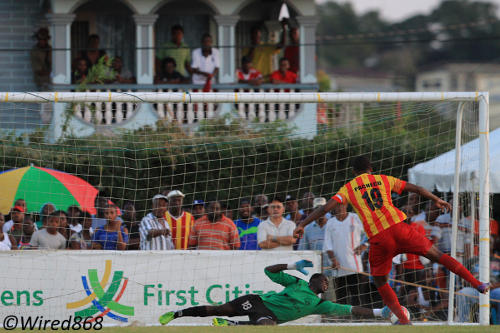 St Lucian left back, Kurt Frederick, could have brought Connection level but blasted overbar. Teesdale only had to beat Archibald to give Civic a memorable triumph. But "Son" hit the outside of Archibald's right upright.
Brazilian Joao Ananias buried his kick high to Phillip's right and the next four kicks were all clinically dispatched before substitute Keron Neptune, who replaced the injured Andre Toussaint in the 88th minute, drove his penalty out of the ground and into Sargeant Street.
And Neil Benjamin, another substitute, smashed his penalty in the roof of the net to secure Connection's progress to the First Citizens Cup semifinal and a date with Central FC.
Fevrier had only praise for the fallen Point Fortin team and its coach, Carrington.
"I am really happy for 'Hippo' because he was our first captain and a tremendous player for us," said Fevrier. "He is one of the coaches who I always believed Trinidad and Tobago should invest in because he has natural leadership qualities, a good manner and a good orator.
"I really feel he will do well as a coach."
Yesterday was not the day that the student would outdo the master, though.
(Teams)
W Connection (4-1-2-3): 18.Julani Archibald (GK); 24.Joao Ananias, 19.Joel Russell, 15.Mekeil Williams, 2.Kurt Frederick; 3.Gerard Williams [Red Card]; 7.Silvio Spann, 27.Yefer Lozano (11.Tremain Paul 64); 17.Jamal Clarence, 40.Jomal Williams (65.Neil Benjamin 64), 26.Stefano Rijssel (25.Christian Ocoro Viveros  88).
Unused substitutes: 22.Aquelius Sylvester (GK), 13.Devaughn Elliot, 28.Yhon Lopez, 31.Jerrel Britto.
Coach: Stuart Charles-Fevrier
Point Fortin Civic (4-2-3-1): 1.Marvin Phillip (GK); 2.Garyl Doldron (18.Akeem Redhead 84), 5.Andre Ettienne, 4.Weslie John, 3.Lyndon Diaz; 6.Kelvin Modeste (captain), 19.Andrei Pacheco; 20.Sylvester Teesdale, 11.Andre Toussaint (15.Keron Neptune 88), 14.Bevon Bass (9.Matthew Bartholomew 62); 10.Marcus Joseph.
Unused substitutes: 12.Miguel Payne (GK), 17.Glen Sutton, 21.Andre Alexis, 29.Kevin Rouse.
Coach: Reynold Carrington
First Citizens Cup
(Fri 27 September)
St Ann's Rangers 1 (Qian Grosvenor 63), Police FC 1 (Todd Ryan 15) at Port of Spain
*–Rangers won 5-4 on penalties
Central FC 2 (Hector Sam 20, Rundell Winchester 32), North East Stars 1 (Trevin Caesar 87) at Port of Spain
(Sat 28 September)
W Connection 0, Point Fortin Civic 0 at Point Fortin
*–Connection won 6-5 on penalties
(Mon 30 September)
San Juan Jabloteh v St Ann's Rangers, 6 pm, Marvin Lee Stadium,
Caledonia AIA v Defence Force, 8 pm, Marvin Lee Stadium.