Former two-time Trinidad and Tobago World Youth Cup defender Akeem Adams is praying for the opportunity to celebrate Christmas in his Budapest apartment with his mother, Ancilla Dick, and brother, Akini, and, of course, a new heart and prosthetic leg.
The 22-year-old Adams, who is still hospitalised with an artificial, mechanical heart at the Varosmajori Heart Clinc, is improving steadily and sources close to the family told Wired868 that the Hungary-based defender is expected to be strong enough for a heart transplant within the next two weeks.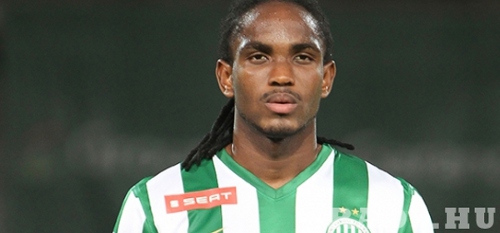 "He is in good spirits and his vital signs are good," said the source. "Doctors are just waiting for his leg to heal properly because there is still spotting (where his limb was amputated)… They want to fit the leg right after the transplant while he is still under anaesthetic; so he will wake up from the operation with a prosthetic leg one time."
Adams, a former Presentation College (San Fernando) student, suffered a massive heart attack on the night of 25 September 2013 while in his apartment and has been warded at ICU ever since. And, on 8 October, the talented left back had his left leg amputated from below the knee in his fourth life-saving operation at the Heart Clinic.
The "Soca Warrior", who made his senior international debut at the tender age of 16, only moved to Budapest four months ago when he signed a one-year deal for top Hungarian club, Ferencvaros, on August 7.

In just over a month, Adams started in six games for his new employer and the Hungarian club won five of them. Then, disaster struck.
Ferencvaros has taken care of all Adams' medical bills thus far and paid for his mother and brother to be flown to Budapest and housed at the player's club apartment.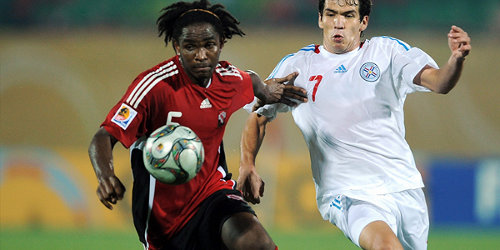 Adams will have to spend close to a year in Budapest, after his heart transplant, to receive after-care. But, at present, he cannot wait to be discharged and the club apartment is already being readied for his return.
"He is doing fine; but he is just bored," said the source. "He said he spends his time watching football on television; England Premier League games, Dutch games, Hungarian games, classic football games…
"Once everything goes well with the transplant, he would be out of the hospital and he is excited about that… They are already preparing the house and sanitising his room and so on."
Ancilla Dick gave up her job as a domestic worker to support her son through this traumatic period and her presence in Budapest was key since a family member needed to authorise Adams' medical treatment.
His brother's visa expires next month and an early discharge could allow the family some precious time before Akini returns to Trinidad. Akini is a T&TEC employee and plays for Pro League club Point Fortin Civic where he is back-up goalkeeper to "Soca Warrior" star Marvin Phillip.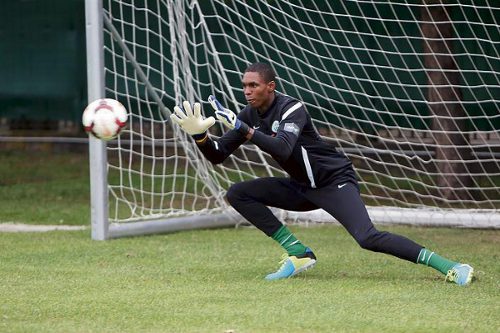 After a thorough medical examination, Ferencvaros allowed Akini to train with its first team during his stay in Budapest to keep his fitness levels up. However, Wired868 understands that the biting cold of the Hungarian winter has dulled Akini's enthusiasm for the training ground.
Although Ferencvaros provides accommodation in Budapest, Adams' mother has relied largely on assistance from Trinidad and Tobago to meet the other expenses of her stay such as groceries, travel and phone calls.
Presentation College principal Dexter Mitchell gave Dick an unspecified donation before she left for Budapest while the family also benefitted from just over $15,000 from the Soca Warriors Online website and $10,000 from DIRECTV W Connection along with private contributions to her bank account.
Central FC, Adams' last local club, will hand over $15,000 next week to the player's local representative, Dion Sosa, which represents the players' bonuses from their First Citizens Cup triumph matched by a similar donation by the club.
The Trinidad and Tobago Football Association (TTFA) also collected $72,500 from the sale of Native Spirit "I Support Akeem" tee-shirts and supporters who paid an extra $50 for match tickets for the Warriors' friendly against New Zealand on October 15.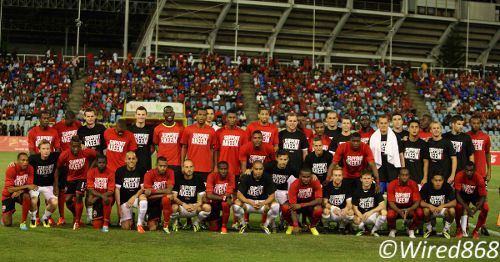 The effort was not without controversy as only $25 from each $100 Native Spirit tee-shirt went to Adams' "Heart of a Warrior" fund, which was contrary to an earlier TTFA release.
Almost six weeks after the TTFA's fund raiser, the local football body is yet to forward the money to the player's family or representatives.
However, Adams has been touched by the overwhelming support he received in Hungary and from other parts of the globe.
Hundreds of football fans and well-wishers in Budapest donated blood to the former Point Fortin resident while Hungarian companies offered thousands of euros for his health care.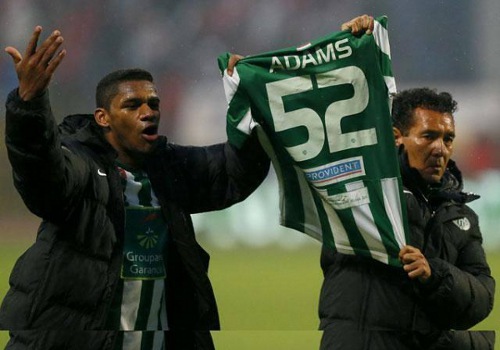 Brazil-born ex-Portugal international midfield star Deco, who won the European Champions League with Barcelona and Porto, also auctioned an autographed shirt for Adams from his last club, Fluminese.
Editor's Note: Well-wishers can donate money directly to Akeem Adams' family at any RBC branch by making a deposit for Ancilla Dick at account number #100085172658914.