Friends and well-wishers who would like to financially assist stricken Trinidad and Tobago footballer Akeem Adams can now do so directly as his mother, Ancilla Dick-Adams, has had a Royal Bank account set up for that purpose in her name.
The 22-year-old Adams, who is an employee of top flight Hungarian team Ferencvarosi, is in ICU at the Varosmajori Heart Clinic in Budapest after suffering a massive heart attack just over two weeks ago.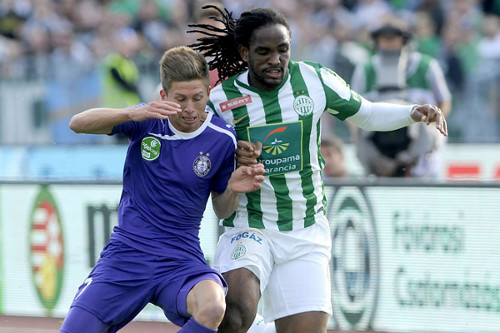 The former two-time World Youth Cup defender had his left leg amputated from below the knee on Tuesday morning after experiencing life threatening blood circulatory problems. However, doctors are happy with his improvement since then and Adams is said to be alert and in good spirits.
There have been several fund raising efforts for Adams to date. There will be an Akeem Adams section at Tuesday night's friendly international game between Trinidad and Tobago and New Zealand in the Hasely Crawford Stadium, Port of Spain and $50 from each ticket sold for that area has been promised to the Adams' family.
Native Spirit branches at the Long Circular, Trincity and Gulf City Malls are also selling Akeem Adams tee-shirts for $100 with all proceeds going to the family while DIRECTV W Connection has donated its Charity Shield winnings and football fans site, SocaWarriors.net, has also started a collection.

But now Good Samaritans can donate directly to the family by walking into any RBC branch and depositing money for Ancilla Dick-Adams at account number #100085172658914.
The donations can immediately help Adams' mother to continue to care for her son in Budapest and also assist in the funding of the player's health care when it becomes necessary.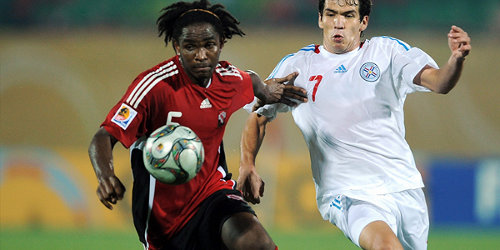 At present, Ferencvarosi has taken care of all expenses related to Adams' medical care through its insurance policy. The club also paid for his mother, Ancilla, and brother, Akini, to join the "Soca Warrior" in Budapest and has provided free accommodation and transport to and from the hospital.
Apart from emotional support, Ancilla's presence in Budapest is vital as she must ratify all medical decisions taken on her son's behalf. However, despite Ferencvarosi's generosity, there are still expenses like grocery and telephone bills to be met by Adams' family along with the cost of health care if and when the Warrior is released from hospital.
"The club has said that she and (Akini) can stay as long as they want," the player's local manager, Dion Sosa, told Wired868. "But there will be grocery bills, phone bills, taxi bills and so on to be paid and everything is in euros. If the operation is successful, she will need financial assistance to offset the kind of care he would need like a therapist or wheelchair and so on…
"We don't want to wait until he gets released from the hospital to be in a situation where we don't know what the next move is. Even now, she has to spend money every day to make phone calls to her family back in Trinidad and so on."
Adams' mother is a domestic worker who is on leave at present but is likely to quit her job to care for her son in Budapest. The footballer's improvement since his family arrived is said to very encouraging.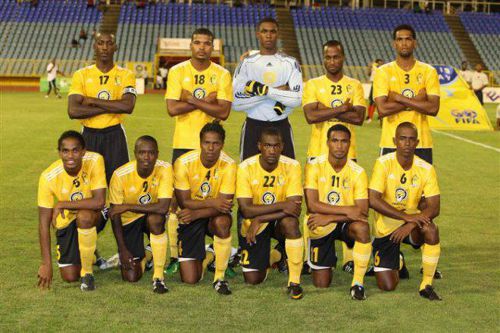 His brother, Akini, who is a goalkeeper for local Pro League team, Point Fortin Civic, celebrated his 26th birthday in Budapest on October 2. And there was a belated birthday present from Ferencvarosi as the famous Hungarian team has allowed Akini to train with its first team for the rest of his stay.
Medical staff at the Varosmajori Clinic, who are supervised by Professor Merkely Bela, are waiting for Adams' condition to stabilise before they attempt a crucial heart transplant for the ex-Presentation College (San Fernando) student and Point Fortin resident.